Politicians, world leaders, journalists and celebrities are offering their condolences in the wake of the death of Supreme Court Justice Ruth Bader Ginsburg on Friday.
President Donald Trump
President Trump in a statement referred to her as a "titan of the law," who was "renowned for her brilliant mind and her powerful dissents."
"A fighter to the end, Justice Ginsburg battled cancer, and other very long odds, throughout her remarkable life," Trump said. "May her memory be a great and magnificent blessing to the world."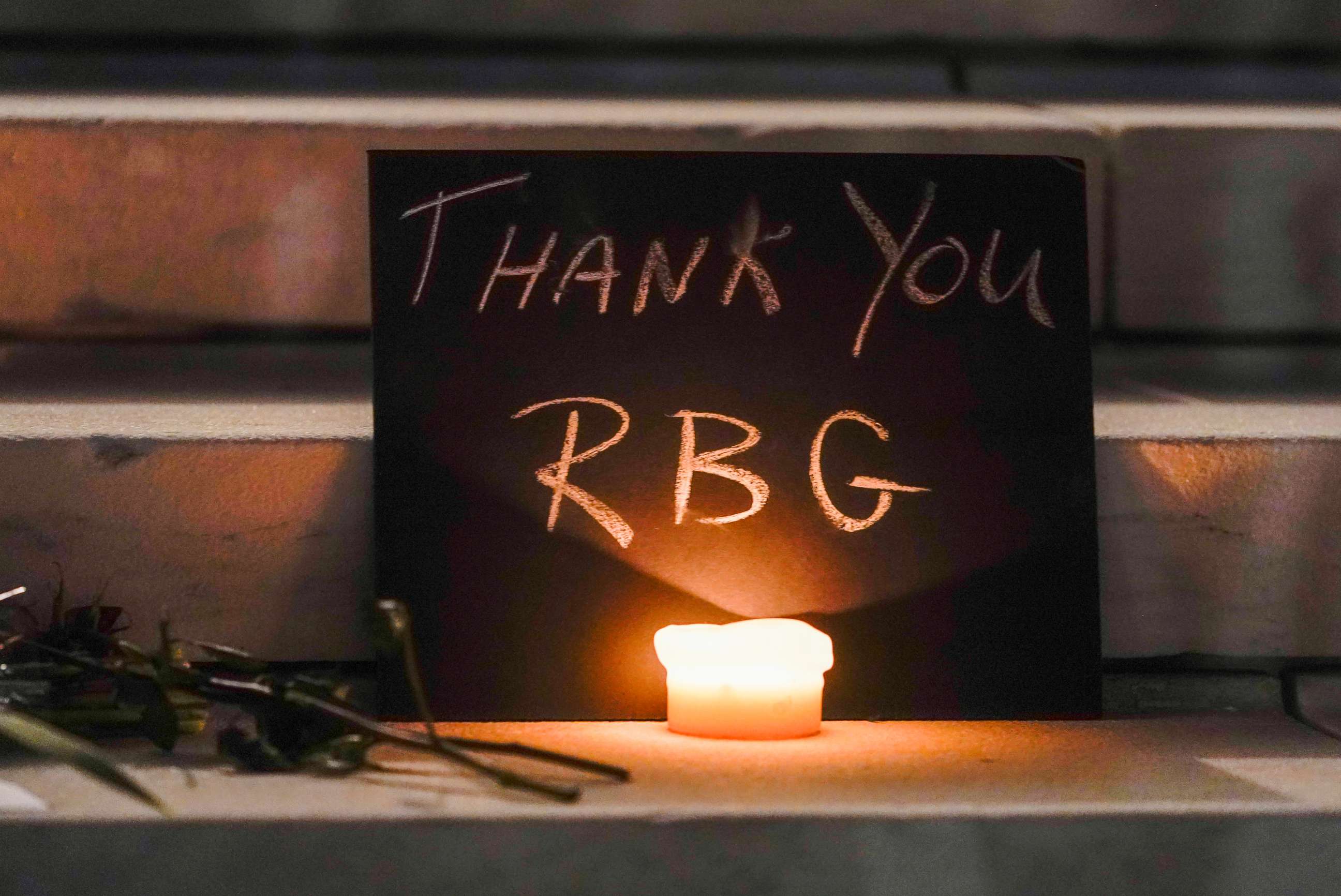 President Barack Obama
Ginsburg, according to Obama, helped inspire future generations' pursuit of justice.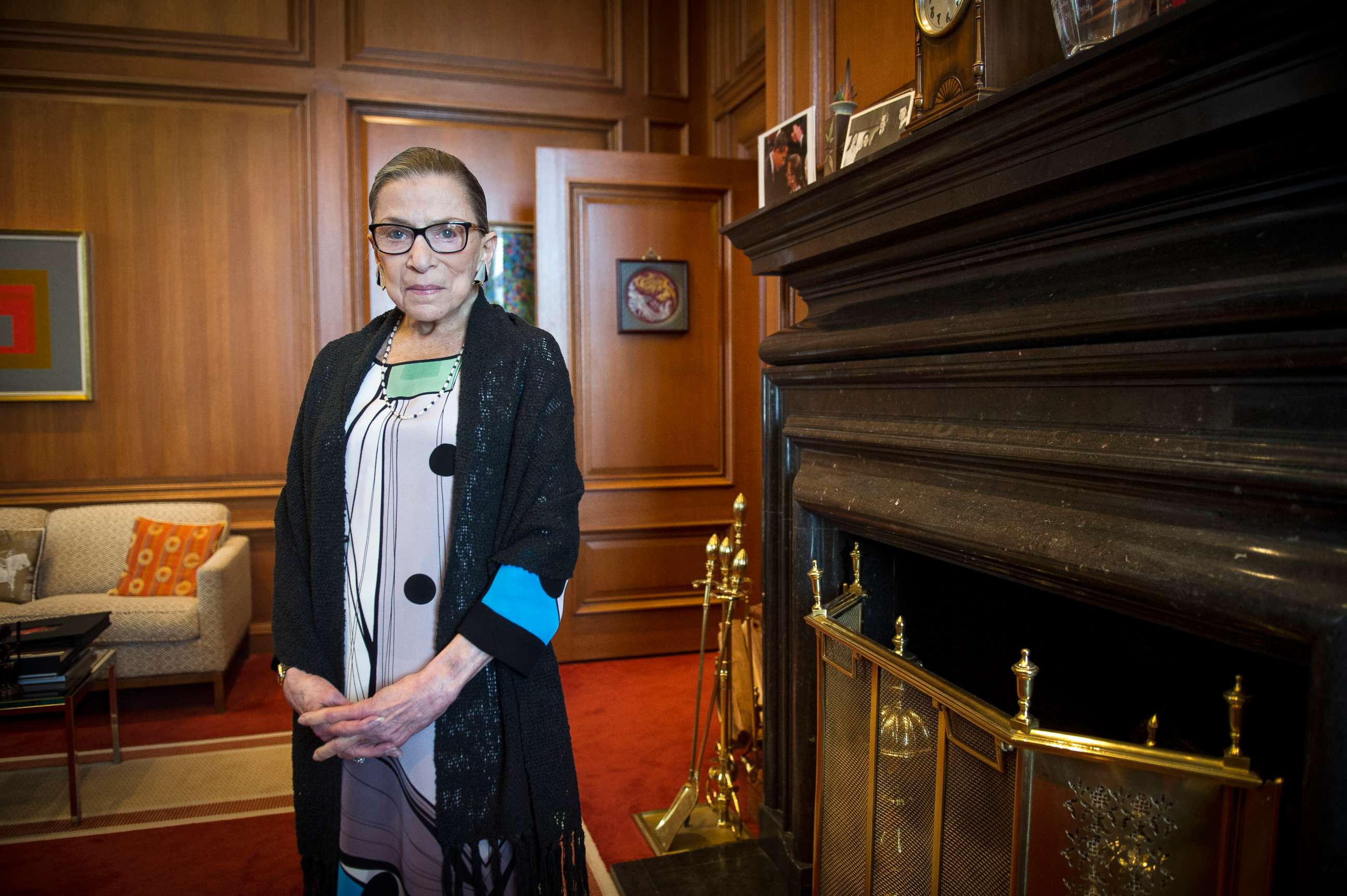 "Over a long career on both sides of the bench – as a relentless litigator and an incisive jurist – Justice Ginsburg helped us see that discrimination on the basis of sex isn't about an abstract ideal of equality; that it doesn't only harm women; that it has real consequences for all of us. It's about who we are – and who we can be," Obama said.
President Bill Clinton
Clinton, who appointed Ginsburg to the Supreme Court in 1993, called her "one of the most extraordinary Justices ever," who had "boundless courage in the face of her own adversity."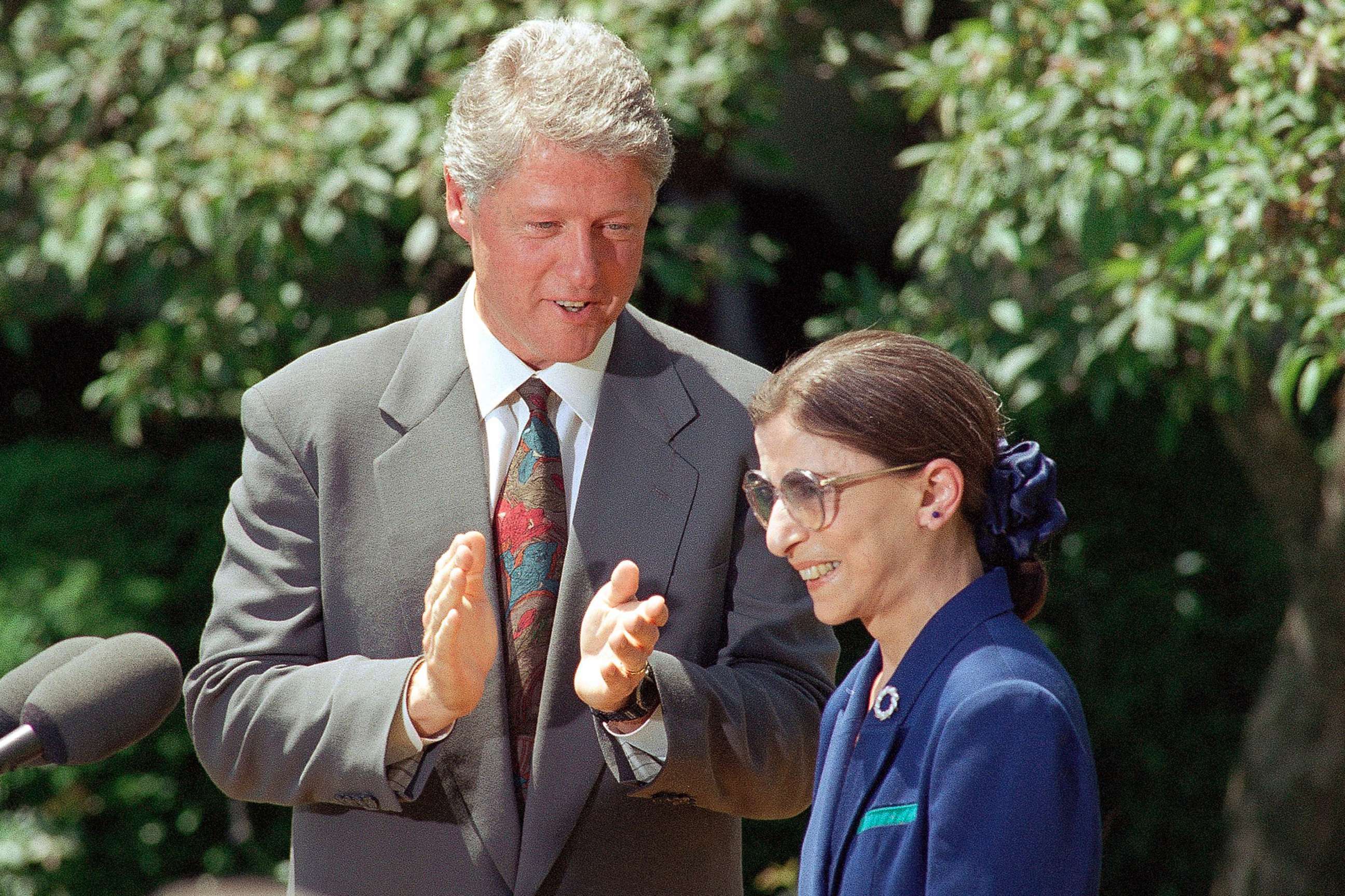 "Her 27 years on the Court exceeded even my highest expectations when I appointed her," he said. "Her landmark opinions advancing gender equality, marriage equality, the rights of people with disabilities, the rights of immigrants, and so many more moved us closer to 'a more perfect union.'"
President George W. Bush
Bush said, "She dedicated many of her 87 remarkable years to the pursuit of justice and equality, and she inspired more than one generation of women and girls."
President Jimmy Carter
Carter, who appointed Ginsburg to the U.S. Court of Appeals in 1980, said she was a "powerful legal mind" and "staunch advocate for gender equality, she has been a beacon of justice during her long and remarkable career."
Here are more tributes to Ginsburg:
Former Secretary of State Hillary Clinton
"Justice Ginsburg paved the way for so many women, including me. There will never be another like her. Thank you RBG."
Vice President Mike Pence
"Today, America mourns the passing of a true public, servant, Justice Ruth Bader Ginsburg, Justice Ginsburg led an inspiring life, and her storied career paved the way for women in the law. As an advocate and an Associate Justice of the Supreme Court, she was a champion for women whose tireless determination reshaped our national life. A fierce defender of her judicial philosophy, Justice Ginsburg will always be remembered as a jurist who respected and commanded the respect of her colleagues."
Former Vice President Joe Biden
Joe Biden, the Democratic nominee for president and former vice president, said she "was not only a giant in the legal profession, but a beloved figure, and my heart goes out to all those who cared for her and care about her."
"She practiced the highest American ideals as a justice: equality and justice under the law," Biden said.
"Ruth Bader Ginsburg stood for all of us," he added.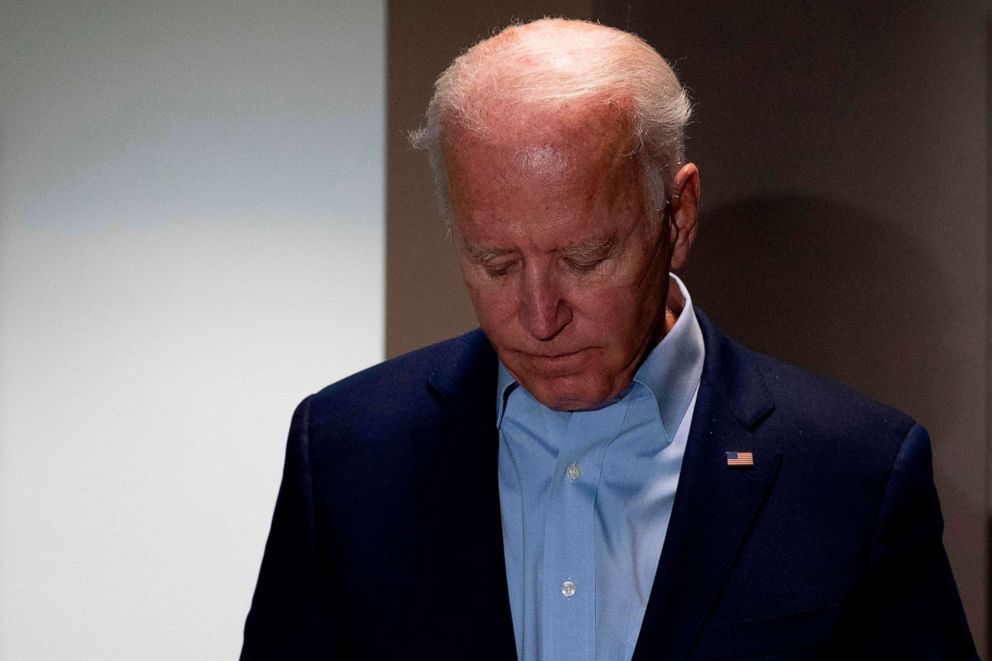 Sen. Judiciary Chairman Lindsey Graham
"It was with great sadness that I learned of the passing of Justice Ginsburg. Justice Ginsburg was a trailblazer who possessed tremendous passion for her causes. She served with honor and distinction as a member of the Supreme Court."
Senate Majority Leader Mitch McConnell
"The Senate and the nation mourn the sudden passing of Justice Ruth Bader Ginsburg and the conclusion of her extraordinary American life. Justice Ginsburg overcame one personal challenge and professional barrier after another. She climbed from a modest Brooklyn upbringing to a seat on our nation's highest court and into the pages of American history. Justice Ginsburg was thoroughly dedicated to the legal profession and to her 27 years of service on the Supreme Court. Her intelligence and determination earned her respect and admiration throughout the legal world, and indeed throughout the entire nation, which now grieves alongside her family, friends, and colleagues."
House Speaker Nancy Pelosi
"The loss of Ruth Bader Ginsburg is devastaing. Justice Ginsberg embodied justice, brilliance and goodness, and her passing is an incalculable loss for our democracy and for all who sacrifice and strive to build a better future for our children.
"Every family in America benefited from her brilliant legacy and courage. Over the course of her quarter century as an Associate Justice of the Supreme Court, Ruth Bader Ginsberg became an icon, inspiring people around the world with her tenacity, towering intellect and devotion to the American promise of equality and opportunity for all. Her tireless advocacy in the fight for gender equality, whether working at the ACLU, arguing cases before the Supreme Court or authoring thoughtful and historic opinions and dissents as an Associate Justice, leaves an enduring legacy of progress for all women. Her opinions have unequivocally cemented the precedent that all men and women are created equal.
"We must honor Justice Ginsburg's trailblazing career and safeguard her powerful legacy by ensuring that the next Associate Justice of the Supreme Court upholds her commitment to equality, opportunity and justice for all. May it be a source of comfort to her children, Jane and James, her grandchildren Paul, Clara, Miranda and Abigail, and loved ones that so many people around the world mourn their loss and are praying for them at this sad time."
Senate Minority Leader Chuck Schumer
"Tonight, we mourn the passing of a giant in American history, a champion for justice, a trailblazer for women. She would want us all to fight as hard as we can to preserve her legacy."
Sen. Elizabeth Warren
"Ruthie was my friend and I will miss her terribly. The t-shirts simply labeled "RBG" made her notorious. But it was her wit, her tenaciousness, and her skill as a jurist that made her an icon.
"As a young mom heading off to Rutgers law school, I saw so few examples of female lawyers or law professors. But Ruthie blazed the trail. I'm forever grateful for her example -- to me, and to millions of young women who saw her as a role model."
Sen. Kamala Harris and husband Doug Emhoff
"Tonight we mourn, we honor, and we pray for Justice Ruth Bader Ginsburg and her family. Tomorrow we fight for her legacy.
For all who believe in the power of the law as a force for change, Justice Ginsburg was and will always be a titan. She was a relentless defender of justice in our country and a legal mind for the ages. She also remained, throughout her life, a proud daughter of Brooklyn, with immigrant roots and a fire lit from an early age as a champion for progress and equality.
Justice Ginsburg was known to pose the question, 'What is the difference between a bookkeeper in the Garment District and a Supreme Court justice?' Her answer: 'One generation.' She never forgot where she came from, or those who sacrificed to help her grow into the historic icon we all came to revere.
Even as we focus on the life that she led and process tonight's grief, her legacy and the future of the court to which she dedicated so much can't disappear from our effort to honor her. In some of her final moments with her family, she shared her fervent wish to 'not be replaced until a new President is installed.' We will honor that wish.
Justice Ginsburg used every ounce of life she was bestowed to urge our nation down a path toward equal justice. Doug and I send our heartfelt prayers to Jane and James, and the entire Ginsburg family, particularly on this holy day of Rosh Hashanah. According to Jewish tradition, on Rosh Hashanah we begin a period of reflection. Tonight, we reflect on the legacy of Justice Ginsburg and we honor her belief in creating a fair and just world by recommitting to fight for that justice."
Sen. Bernie Sanders
"The passing of Justice Ruth Bader Ginsburg is a tremendous loss to our country. She was an extraordinary champion of justice and equal rights, and will be remembered as one of the great justices in modern American history."
Sen. Cory Booker
"I am so, so saddened by the news that Ruth Bader Ginsburg has passed. Justice Ginsburg was a trailblazer and an extraordinary jurist who devoted her life to advancing the causes of equality and justice. We are in her debt.
May her memory be a blessing to us all."
Sen. Mitt Romney
"Justice Ginsburg served our nation with a deep reverence for the law and our Constitution. Her fight for women's equality inspired all women to pursue their dreams without limits, and her grit, character and sharp wit made her an iconic and inspirational jurist beloved by people young and old. The beautiful friendship she shared with the late Justice Scalia serves as a reminder to all Americans to treat each other with kindness and respect, despite our differences. Justice Ginsburg's record of distinguished service leaves an indelible mark on our country that will endure for generations to come. She and her husband Martin shared a full life together, and Ann and I pray tonight that her family finds comfort during this time."
Sen. Tammy Duckworth
"There are no words to adequately express just how devastated and heartbroken I am to learn of the passing of Ruth Bader Ginsburg. Not only did our nation lose a brilliant jurist, we lost a hero—a 5'1" giant who gave a voice to girls and women everywhere and moved the needle forward in our long fight toward justice and equality for all.
Like so, so many other Americans tonight, I am deeply grateful for all that Justice Ginsburg did to ensure equal protection under the law for women across this country and to defend the rights of so many others. She will be sorely missed, but her unparalleled legacy and impact will never be forgotten.
Tonight we are devastated, but tomorrow we will roll up our sleeves and keep working. We must honor her legacy by redoubling our efforts to safeguard the rights of women, the rights of Americans with disabilities and the rights of all Americans for future generations. We cannot let up now."
Former Sen. Harry Reid
"Ruth Bader Ginsburg represented a level of greatness rarely seen in our country. She was not only a brilliant Supreme Court Justice and jurist, but a woman whose inspiring story and courageous leadership transcend law, politics and government. She forever changed our country, not to mention the Supreme Court. The impact made by Justice Ginsburg on women's leadership, equal rights and basic fairness is without parallel. She's been an inspiration to women, girls, LGBTQ individuals and people everywhere, and she will continue to inspire for many years to come.
The Senate now has a duty to do right by the American people and the legacy of Justice Ginsburg. Republicans can show where their convictions and priorities lie. Each Republican Senator must now demonstrate whether previous protests about filling Supreme Court seats during an election year were sincere beliefs or a shameless example of the cynical hyper-partisan grandstanding and obstruction that Americans detest from Washington. "If Republicans attempt to force yet another nominee onto the Supreme Court against the will of the American people, then they risk delegitimizing themselves and their party even more. Doing so would further tear our country apart and take our democracy down aperilous road. Democrats must do everything in their power to prevent this from happening and ensure the voices of the American people are heard."
New York Gov. Andrew Cuomo
"NY's heart breaks with the passing of Justice Ruth Bader Ginsburg. During her extraordinary career, this Brooklyn native broke barriers & the letters RBG took on new meaning—as battle cry & inspiration. Her legal mind & dedication to justice leave an indelible mark on America."
Attorney General William Barr
"On behalf of the Department of Justice, I extend my deepest sympathy on the passing of Justice Ruth Bader Ginsburg. Justice Ginsburg led one of the great lives in the history of American law. She was a brilliant and successful litigator, an admired court of appeals judge, and a profoundly influential Supreme Court Justice. For all her achievements in those roles, she will perhaps be remembered most for inspiring women in the legal profession and beyond. She and I did not agree on every issue, but her legal ability, personal integrity, and determination were beyond doubt. She leaves a towering legacy, and all who seek justice mourn her loss."
Melania Trump
"Justice's Ruth Bader Ginsburg's passing is a immense loss. Her tenacity & strength were matched by her intellect & compassion, & her spirit will live on in all she has inspired. My prayers are with her family & all who loved her."
Eric Trump
"Justice Ginsburg was a remarkable woman with an astonishing work ethic. She was a warrior with true conviction and she has my absolute respect! #RIP"
White House chief of staff Mark Meadows
"Joining the whole nation tonight in mourning the loss of Justice Ruth Bader Ginsburg—a trailblazer, a dedicated public servant, and an inspiration to so many. My prayers are with her family and friends."
Maria Shriver
"The news of #RuthBaderGinsburg passing has left me in tears. What a hero she was to me and millions of others. A living legend! I was blessed to know her and her amazing husband. And as a woman, I am the beneficiary of her work.
Ruth's work has changed the lives of millions of people. This is a moment to celebrate her amazing life, but also to mourn her passing. She leaves a huge gap in our world and in my heart."
Billie Jean King
"'So that's the dissenter's hope: that they are writing not for today but for tomorrow.'
My Shero, Ruth Bader Ginsburg, has died.
To pay tribute, those who believe in equality & freedom must fight for the ideals she championed.
For her.
For us.
For generations to follow."
Tim Cook
"Ruth Bader Ginsburg spent her life in pursuit of an equal world. She fought for the unheard, and through her decisions, she changed the course of American history. We can never repay what she has given us, but we all can honor her legacy by working toward true equality, together."
Dan Rather
"A shock. A sadness. A great loss. The passing of Ruth Bader Ginsburg leaves a hole in a nation already reeling. She is an American hero, in every sense. We can honor her by joining to carry forth her legacy of equality, empathy, and justice. May she Rest in Peace."
Bill Gates
"Justice Ginsburg was a trailblazer who devoted her entire career to fighting for equal justice for women, because she knew it would improve life for everyone. America is a better place because of her service. I am inspired by her life and legacy."
Stacey Abrams
"May the Lord see Justice Ruth Bader Ginsburg to her well-earned rest. May we continue fight for Justice here with her passion, brilliance and extraordinary mischief. Until good is done. #RBG"
Rep. Katie Porter
"I'm thinking today about Justice Ginsburg's remark that there will be enough women on the Supreme Court when there are nine. History will remember #RBG as a trailblazer and a voice for liberty and equality."
Canadian Prime Minister Justin Trudeau
"A profound and fearless advocate for women, equality, and justice, Ruth Bader Ginsburg's impact will undoubtedly be felt for generations. My thoughts are with her family, colleagues, and all who were inspired by her lifetime of service."
French President Emmanuel Macron
"A truly exceptional woman has left us. Throughout her entire life, Ruth Bader Ginsburg fought for justice, gender equality and the respect for fundamental rights. Her outstanding legacy shall be our inspiration for a long time to come."
Meghan, The Duchess of Sussex
"With an incomparable and indelible legacy, Ruth Bader Ginsburg will forever be known as a woman of brilliance, a Justice of courage, and a human of deep conviction. She has been a true inspiration to me since I was a girl. Honor her, remember her, act for her."
Megan Rapinoe
"This is devastating, an incalculable loss. We owe so much to RBG. Rest in Power Ruth Bader Ginsburg. #RIPRBG"
Janet Mock
"Rest in power to a feminist icon and American hero! Thank you Ruth Bader Ginsburg for your service, for working well BEYOND retirement until the very end because our country needed you. Thank you. Thank you. Thank you."
Mindy Kaling
"Ruth Bader Ginsburg was the kind of scholar and patriot you get excited about explaining to your kids. The kind of person who you say 'who knows, one day you could be HER.' I hope you rest well, RBG, you must have been tired from changing the world."
Brie Larson
"'Women belong in all places where decisions are being made.'
Thank you, Justice Ruth Bader Ginsburg. We'll keep pushing our way into all the places we've yet to be invited."