The Perils of the Political Foreign Trip
Donald Trump travels to Scotland today.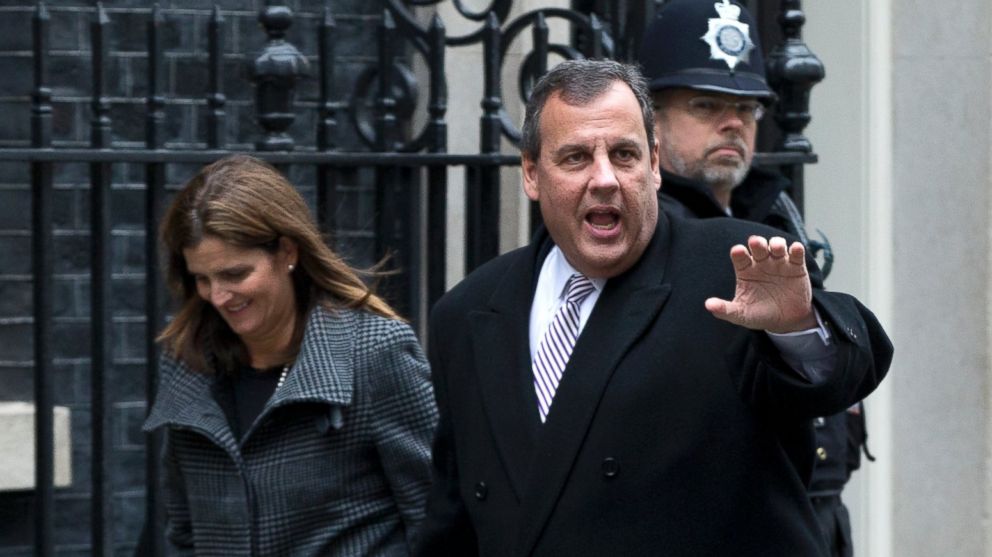 — -- At the end of an eventful week on the campaign trail, presumptive Republican presidential nominee Donald Trump is leaving today for a trip to Scotland to attend the grand re-opening of his Trump Turnberry resort and golf course.
As a politician who unapologetically speaks his mind and already has tense relations with several foreign leaders, Trump's trip to Scotland could potentially be rocky. He starts his visit just as the results of the Brexit vote are to be announced, which will determine whether the United Kingdom will leave the European Union.
Though Trump is not slated to meet with any major leaders while overseas, political foreign trips are often fraught with perils. Here are a few examples:
Offending the People Whose Country You're Visiting (Even if Unintentional)
Examples: Mitt Romney, Hillary Clinton
Mitt Romney's trip to Europe and Israel in 2012 may be remembered most for one line shouted by a member of the press corps to Romney: "What about your gaffes?!"
At a fundraiser, the Republican presidential candidate commented that Israel was more economically successful than its neighbors because of the country's unique culture. Palestinian leaders called the statement racist, saying Palestine cannot reach its economic potential "because there is an Israeli occupation."
"It seems to me this man (Romney) lacks information, knowledge, vision and understanding of this region and its people," a senior aide to the Palestinian president told the Associated Press.
Earlier in the trip, Romney offended the Brits by calling London's security preparation for the 2012 Olympics "disconcerting."
Romney later said that the comments were not meant as an insult, but only after Prime Minister David Cameron issued a blunt statement: "Of course it's easier if you hold an Olympic Games in the middle of nowhere," he said, contrasting London with Salt Lake City, where Romney once led the Olympic organizing committee.
On her first trip to Europe as Secretary of State in 2009, Hillary Clinton caused a stir at a town hall meeting at the European Parliament in Brussels.
"I feel the same way about our own democracy, which has been around a lot longer than European democracy," Clinton said.
Clinton's suggestion that American democracy predates European democracy did not sit well with the audience, who believes its democratic roots originated in Ancient Greece, according to Reuters.
Not Following Etiquette
Example: First Lady Michelle Obama
In a visit to Buckingham Palace in 2012, First Lady Michelle Obama caused quite a stir across the pond after she was seen posing with Queen Elizabeth with their arms around each other's backs, a typical pose for photos but seen as very casual for an interaction with the queen.
It was believed to be the first time the queen has ever performed such a gesture, according to New York Magazine. It is seen as protocol that the queen must initiate contact before guests should touch her.
Straying From the Task at Hand
Example: Chris Christie
In the lead up to him announcing his run for president, New Jersey Gov. Chris Christie took a trip to the United Kingdom in February of last year seemingly to beef up his foreign policy chops.
However, his journey across the pond was not without a hiccup.
During his visit, Christie became embroiled in a debate back at home, telling reporters that parents should have "a measure of choice" on whether to vaccinate their children.
In the middle of one of the worst American measles outbreaks in recent history, Christie's office later clarified in an official statement: "The Governor believes vaccines are an important public health protection and with a disease like measles there is no question kids should be vaccinated."
On his final day in London, The New York Times also published an article detailing the governor's taste for luxury, raising a variety of questions that the governor apparently was not in the mood to answer.
How Low (Profile), Can You Go?
Example: Scott Walker
Wisconsin Gov. Scott Walker, another 2016 presidential hopeful who dropped out early into his campaign, sought to bolster his foreign policy credentials with a trip to London in February 2015.
Hoping to keep a low profile, Gov. Walker dodged several foreign policy questions while visiting Chatham House, a London-based policy institute.
"Maybe it is a bit old-fashioned," Walker said. "I don't think it's wise to undermine the president of your own country" while abroad.
He dodged questions on whether the U.S and Great Britain should do more to combat ISIS, on the U.K.'s membership in the European Union, and what his foreign policy would look like.
His cautiousness and silence on these questions drew ridicule from his critics.