After Pompeo visit, Vietnam to put American beaten and held on trial
Will Nguyen's family said the State Dept. hasn't done enough to get him released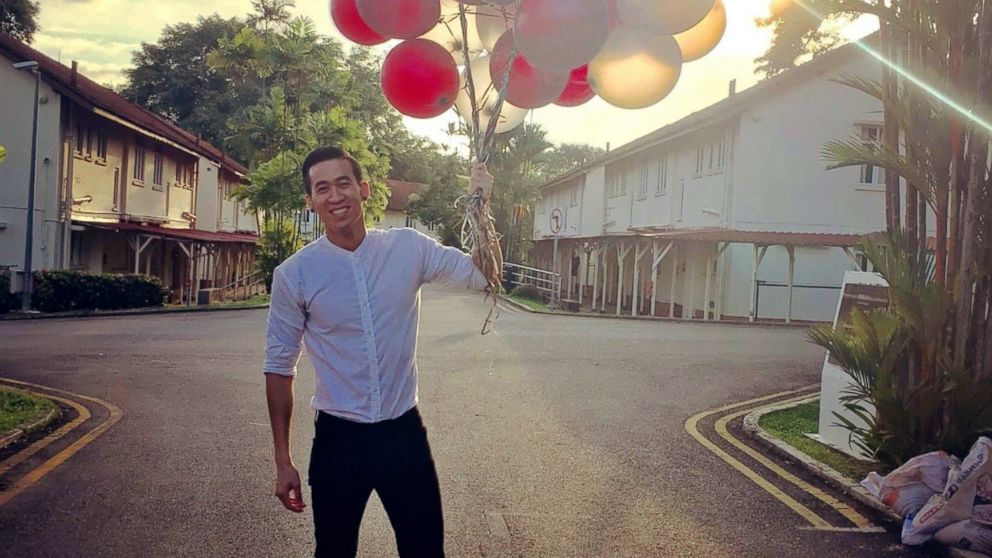 Vietnam has ordered that an American man beaten by police and now detained for a month to stand trial, even after Secretary of State Mike Pompeo brought up his case during a visit there this week.
To the family of William Nguyen, the 32-year old man charged with disrupting public space, it's a sign that the U.S. government has not done enough to get Nguyen out and that he could be in for a long road ahead.
"They're not really pushing the case. They're almost avoiding talking about it and being dismissive of my concerns or issues I've raised," Victoria Nguyen, Will's sister, said of the State Department in an interview with ABC News. "That's been really frustrating."
The State Department did not respond to requests for comment on Will's case going to trial or his family's frustrations on Wednesday. But spokesperson Heather Nauert said in a statement Monday that Pompeo "raised the case of William Nguyen and encouraged a speedy resolution to his case."
Born in Houston, Texas, Will graduated from Yale University and had been studying for his master's degree at the Lee Kuan Yew School of Public Policy in Singapore on a full scholarship. Last month, during a break before graduation, he visited Vietnam as he and his family have almost annually for years.
While there, protests erupted on June 10 in major cities across the country against a newly proposed economic policy that would grant special land leases or economic zones to foreign companies, in particular, the Chinese. Will joined the protests in Ho Chi Minh City, according to his sister, because he is proudly Vietnamese-American and considered it "a civic duty... to support the Vietnamese people and their freedom of assembly."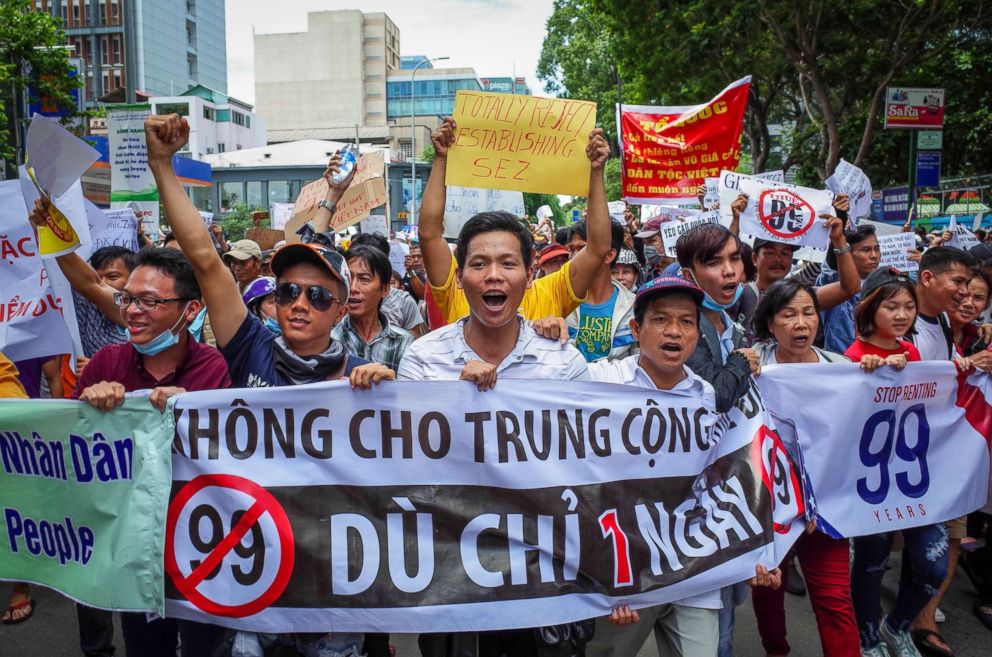 "He's not a violent person," she added, saying he was trying to hold others back from violence during the protests.
Around 150 people were arrested during the protests, with reports of detainees tortured or beaten with sticks while in government custody, according to human rights groups.
In one video of the incident, Will is first seen on the ground being punched and then dragged through the streets while squirming. He is visibly wounded, blood covering the left side of his head and some of his face, and someone tries to put an orange bag over his head.
He's seen moments later in another video standing in the back of a police pick-up truck, appearing disoriented and waving to someone in the distance, gashes now visible on the left side of his head. Then, the truck drives off and out of the camera's eye as an officer is seen grappling with Will in the back.
Since then, Nguyen's family hasn't been able to contact Will, and he has not been allowed to see a lawyer despite being detained for more than a month. A State Department spokesperson told ABC News in June, "We were deeply concerned by videos showing injuries to and the initial treatment of William... at the time he was taken into custody, and we have made those concerns known to Vietnamese authorities."
Consular officials from the U.S. embassy have been able to visit him twice, on June 15 and June 29, the spokesperson added, saying he "appeared in good health and stated he did not require medical treatment" during the first visit, five days after his arrest. Experts say allowing consular visits is a positive sign Vietnam is willing to work with U.S. officials.
Will has been seen once since his arrest, in a confession video released by Vietnamese authorities where he apologizes for holding up traffic and causing trouble for his family and promises not to participate in any anti-government protests.
The Vietnamese embassy in Washington did not return calls or emails requesting comment.
It's the kind of coerced, taped confession that's common in Vietnam, a communist country with one-party rule although it has modernized and reformed over the past couple decades to allow for some more economic freedoms and human rights. Still, protests are often met with violent crackdowns and prolonged detentions, and the media is tightly controlled, with great restrictions on political speech in particular.
The State Department warns on its travel site that "U.S. citizens have been detained for political activities (including criticizing the government or its domestic/foreign policies or advocating alternatives to Communist Party rule), possession of political material, and non-sanctioned religious activities (including proselytizing). Authorities have also detained U.S. citizens for posting messages on blogs or online chatrooms that are political or critical of the government."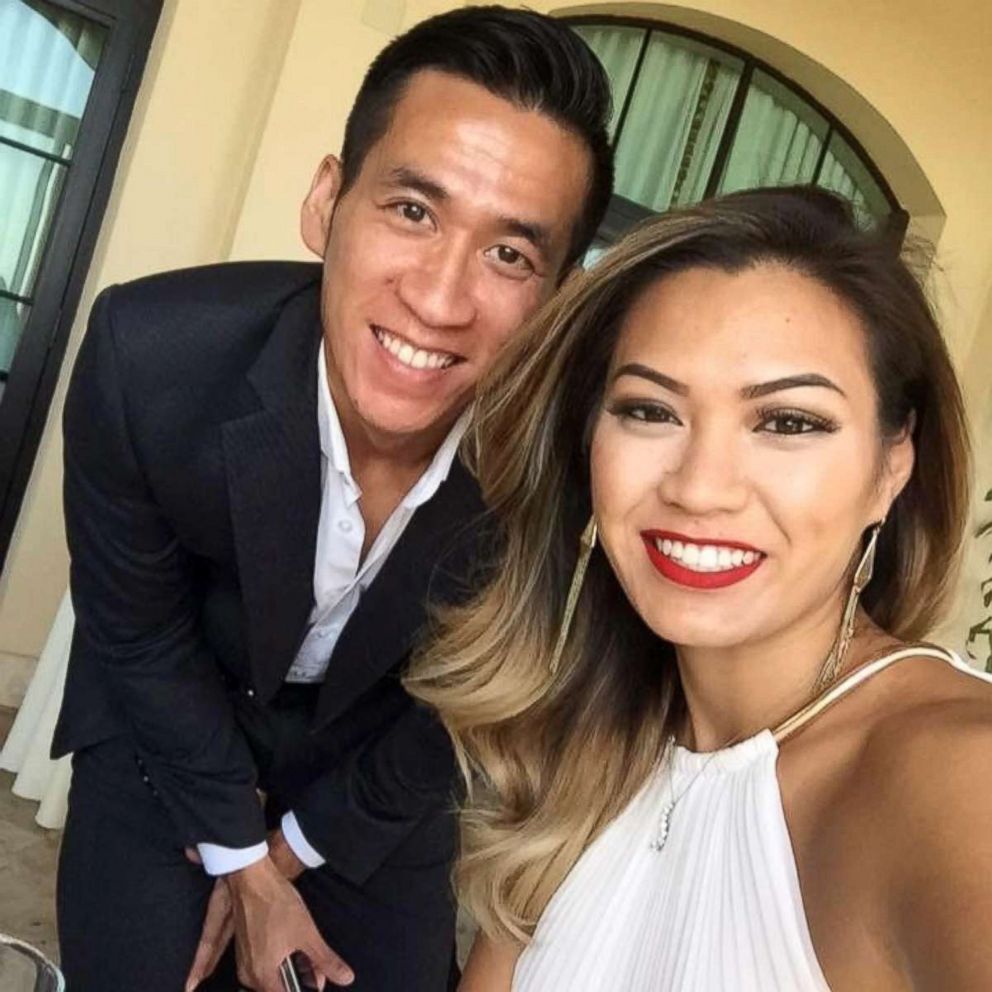 But Nguyen's family maintains that even if his participation in a protest was prohibited, his brutal treatment by Vietnamese authorities is outrageous and the U.S. should demand his immediate release.
The State Department's efforts have not been enough for Nguyen's family, who are afraid that Pompeo was too "diplomatic" about it, urged a "speedy resolution" instead of an "immediate release," and hasn't done enough to hold Vietnamese authorities accountable.
"The issue was Secretary Pompeo didn't push for his immediate release, but said let's be diplomatic about this and get him released as soon as possible," Victoria Nguyen told ABC News. "State didn't work hard enough to call for his immediate release. He was beaten and dragged... There hasn't been any accountability."
A State Department spokesperson pushed back on the idea that the U.S. wasn't doing enough in June, telling ABC News that officials "engaged with the Vietnamese government as soon as they learned of Mr. Nguyen's arrest. The Ambassador and Consul General have raised his case on numerous occasions with their counterparts and will continue to do so... Mr. Nguyen's safety and the safety of all U.S. citizens is of the United States' utmost concern."
Despite prevailing anti-Chinese sentiment in many parts of the country, Vietnam has growing economic ties to the major power to its north -- something the U.S. has been competing with. Some analysts fear that could mean that the U.S. turns more of a blind eye to Vietnam's human rights abuses, in favor of its own economic and security ties.
"It's very clear that human rights have been put on a back burner," said Francisco Bencosme, the Asia Pacific Advocacy Manager at Amnesty International. "The State Department says it's raising these issues, but they're not prioritized -- and they're not taken seriously because the situation only gets worse."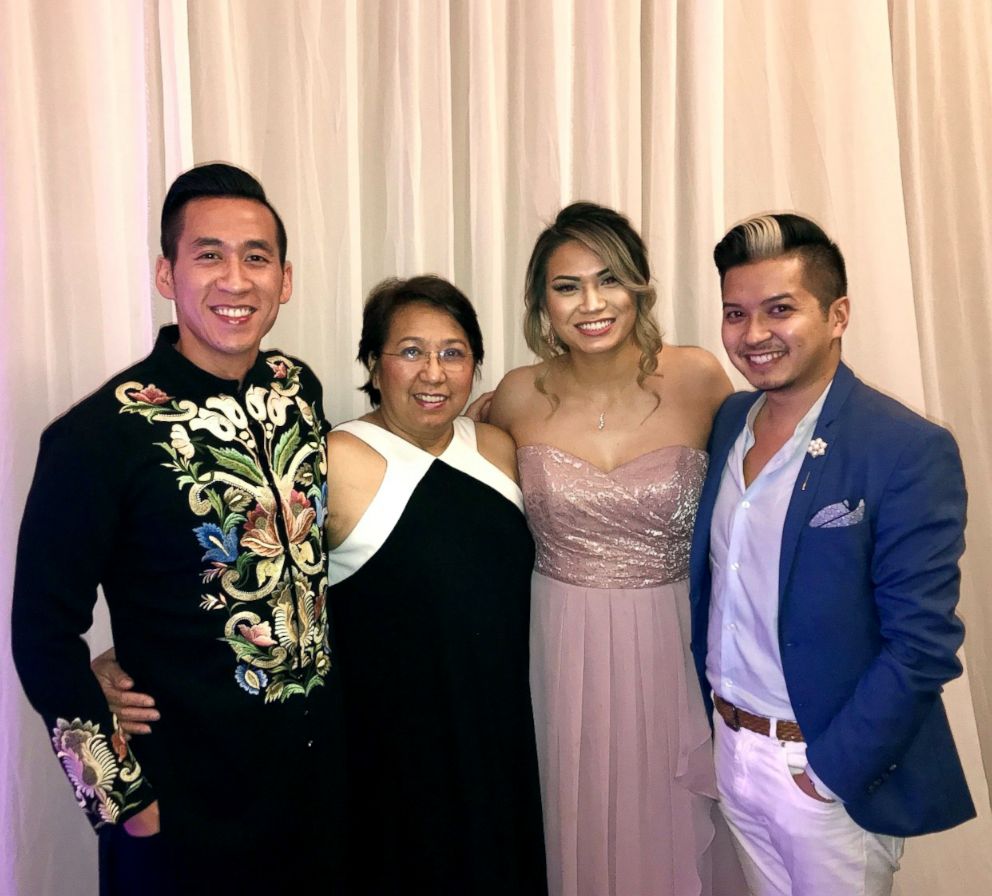 The State Department hosted Vietnamese officials for their annual human rights dialogue on May 17 in Washington, less than a month before the crackdown on the June 10 protests.
Still, experts knowledgeable of the legal situation in Vietnam told ABC News that if only to save itself a headache from American officials, Vietnam would likely not detain Will long-term -- a fate many Vietnamese citizens unfortunately do not share.
With Will's case moving forward to trial, the family is now searching for a Vietnamese lawyer to represent him, but they're concerned a lawyer will be forced to fight for a lenient sentencing, not exoneration, given the restrictions in the Vietnamese legal system and the threat of retaliation against the lawyer themselves.
It's a situation the family was hoping to avoid altogether: "We were trying to prevent it from getting this far," Victoria Nguyen said.
The family has the support of several members of Congress, including Rep. Jimmy Gomez, D-Calif., who represents Los Angeles, where Will was living before graduate school. Gomez and two other Californian Congressmen called U.S. Ambassador to Vietnam Dan Kritenbrink to demand Will's immediate release and urge the government to "do whatever it can – at the highest levels – to obtain this release," the three said in a joint statement on June 15.
Gomez's office did not respond to request for comment about Will's case going to trial.
In the meantime, much of Will's family is now in Singapore – where he was supposed to graduate over the weekend.