In his first campaign rally of the year, President Donald Trump told a packed 6,000-seat arena in El Paso, Texas, that he intends to build a wall regardless of what's in a deal negotiated by lawmakers on Capitol Hill working to fund the government.
"We probably have some good news, but who knows?" Trump told the crowd. "We are setting the stage. ... We are setting the table. We are doing whatever we have to do. The wall is being built."
News that an agreement has been reached came out just before Trump took the stage, but the president didn't divulge any further details on the deal or on a border security compromise during his rally.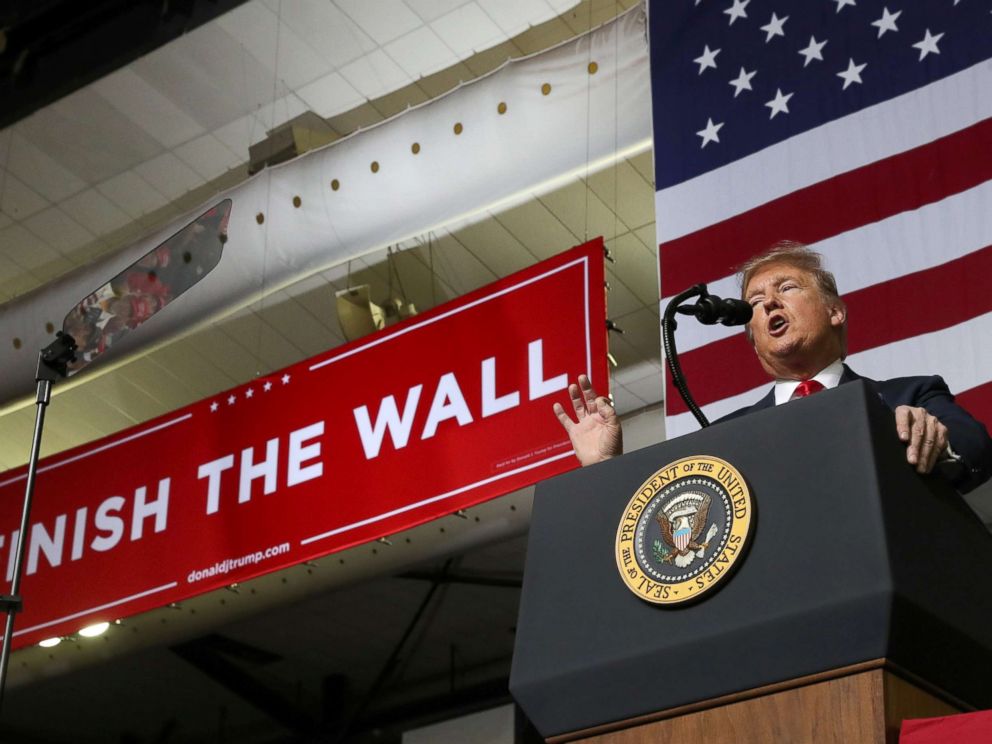 Trump also suggested the longest government shutdown in U.S. history was worth the fight to build a wall.
The economy "had a little blip because of a thing called the shutdown," Trump said. "If we didn't do that shutdown, we would not have been able to show this country, these politicians, the world, what is happening with the border. That was a very important thing."
Trump said he was thrilled to be in Texas, where "on the banks of the legendary Rio Grande ... today we started a big, beautiful wall."
It was not immediately clear what construction the president was describing. Some border wall construction was previously approved in McAllen, Texas, more than 700 miles southeast of El Paso.
Last week, during the State of the Union, the president claimed El Paso had become one of the safest cities in America because of a barrier fence, igniting a firestorm of reactions from state and local representatives.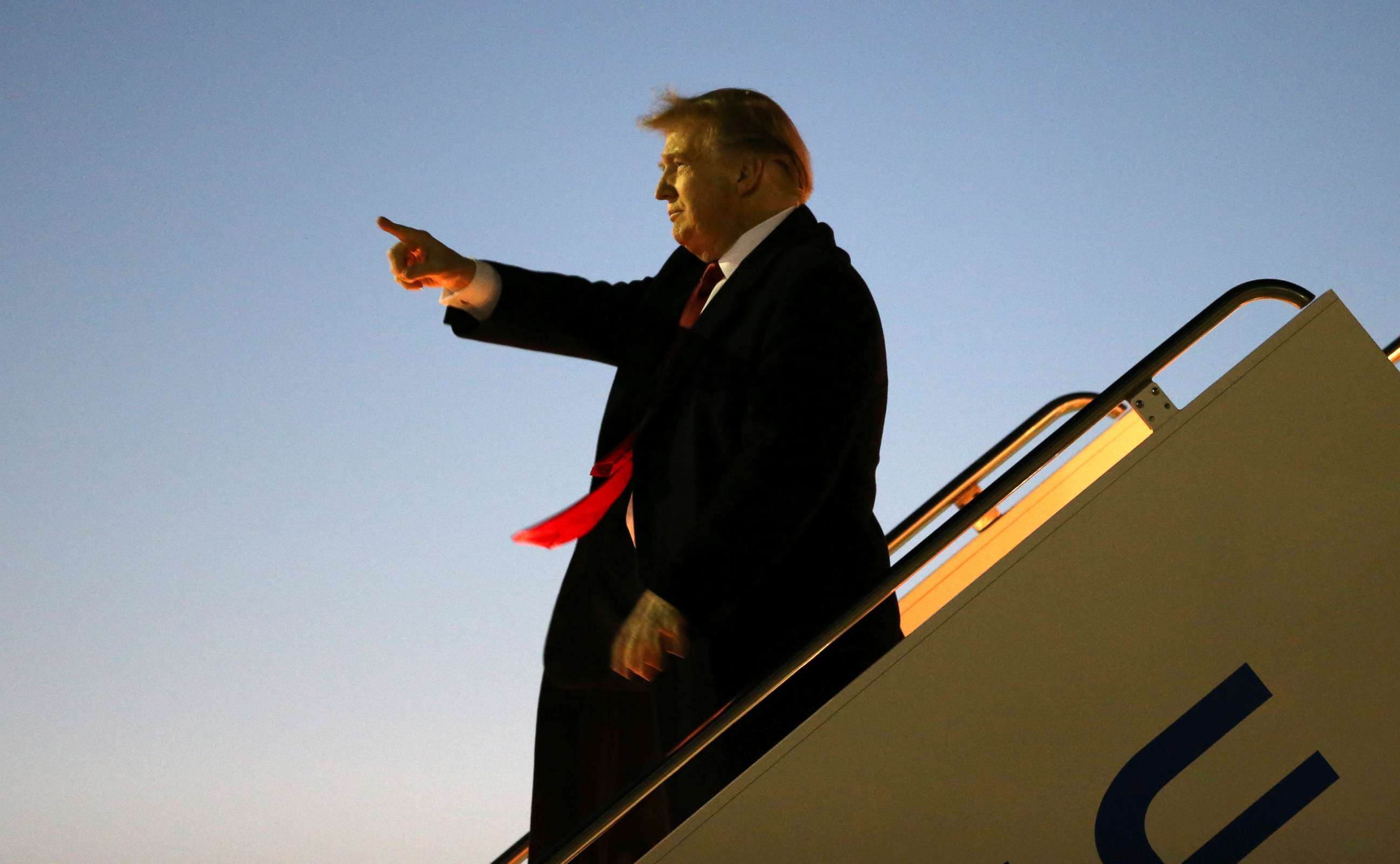 "The border city of El Paso, Texas, used to have extremely high rates of violent crime -- one of the highest in the country, and considered one of our nation's most dangerous cities," Trump said during the address. "Now, with a powerful barrier in place, El Paso is one of our safest cities."
Ahead of Trump's visit, El Paso Mayor Dee Margo said it's incorrect to attribute a drop in crime there to the construction of a barrier.
"We're the safest city in the nation, according to FBI statistics, but it's not because of the border fence," Margo told ABC News' Devin Dwyer. "[Trump] was merely echoing what our Texas attorney general said a couple weeks ago in McAllen, which was not correct -- that we were lawless beforehand with high crime rates, etc., and then the fence went up and it was 180 degrees. It's just not the case."
Trump reacted to Margo's criticism at the rally Monday night, saying, "I don't care if that mayor is a Democrat or a Republican, they're full of crap if they say it didn't make a big difference."
Former Rep. Beto O'Rourke, whose hometown is El Paso, also engaged in the debate, and on Monday night, a short distance away from Trump's event, he headlined his own rally that celebrated El Paso's culture.
Trump called out O'Rourke early in his remarks, describing him "a young man who's got very little going for himself, except he's got a great first name."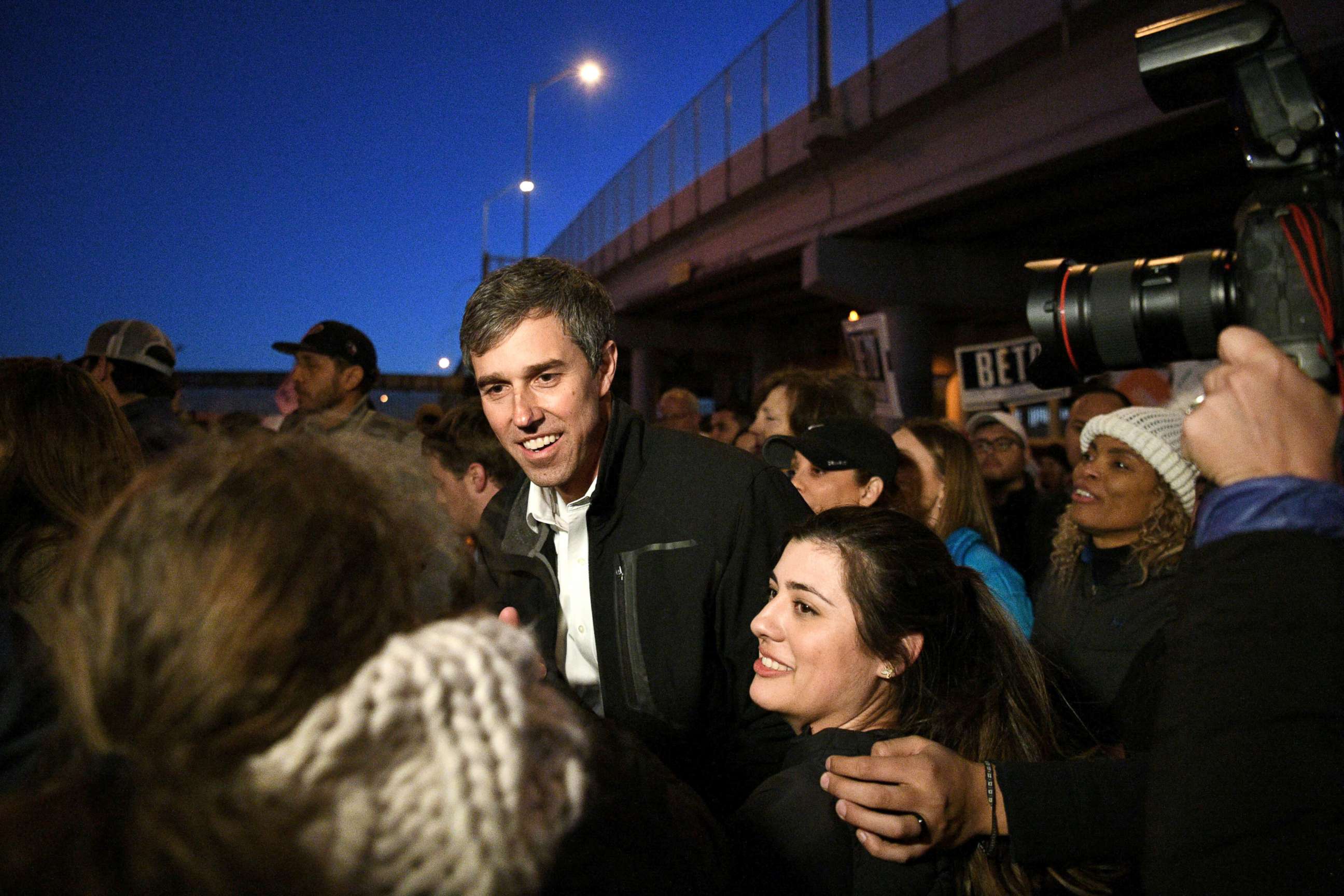 The president also claimed that thousands more people showed up for his rally than for O'Rourke's.
"That may be the end of his presidential bid," Trump said.
Trump also touched on some new themes in his campaign rally, including the "Green New Deal" legislation introduced by Democratic Rep. Alexandria Ocasio-Cortez and Sen. Ed Markey last week.
The far-reaching proposal calls not just for a massive overhaul of the nation's energy sector over the next 10 years but also investments in education, infrastructure and health care -- a redesign of much of the U.S. economy.
An earlier version of the proposal included ideas to overhaul transportation in the U.S., including a high-speed rail system that might supplant air travel, an idea criticized by some, including Trump on Monday night.
"It would shut down a little thing called air travel. How do you take a train to Europe?" Trump scoffed. "I really don't like their policy of taking away your car. Of taking away your airplane flights. Of 'Let's hop a train to California.'"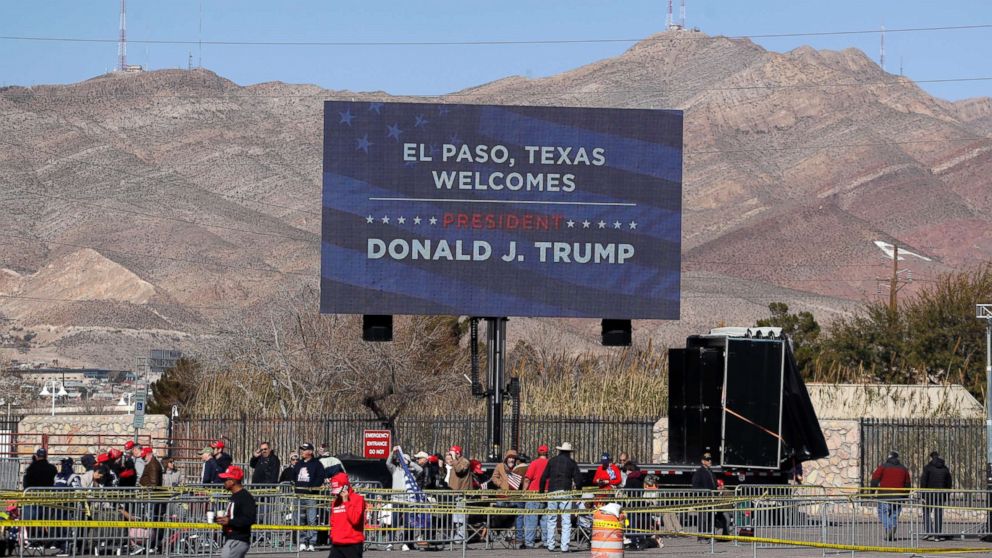 Trump also took shots at Virginia Gov. Ralph Northam's recent comments on late-term abortion that some have likened to supporting infanticide.
The Democratic governor and pediatric neurologist was defending efforts to loosen abortion restrictions during a Jan. 30 radio interview when he described a hypothetical situation where a severely deformed newborn infant could be left to die.
Northam also has had to answer for a recently surfaced photo from his medical school yearbook that included people dressed in blackface and in a Ku Klux Klan costume, while Lt. Gov. Justin Fairfax, who'd potentially assume the governorship, recently asked the FBI to investigate claims made by two women who've accused him of sexual misconduct.
"That state," Trump said at the rally, "is going to go Republican pretty soon. I'm sure about that."
ABC News' Rachel Scott and Mariam Khan contributed to this story.