Virginia's lieutenant governor called on the FBI to investigate two claims by women who say he sexually assaulted them, defying pressure to resign from most leading state and national Democrats.
In a statement issued Saturday night Justin Fairfax restated that he would not resign and again denied both allegations.
On Friday, a woman named Meredith Watson claimed Fairfax had raped her. Days earlier another woman, Vanessa Tyson, said Fairfax had sexually assaulted her. Fairfax said the claims -- separate incidents in the early 2000s -- should be investigated.
"I am asking that no one rush to judgment and I am asking for there to be space in this moment for due process," Fairfax said in the statement. "Consequently, I call on all appropriate and impartial investigatory authorities, including the FBI, to investigate fully and thoroughly the allegations against me by Ms. Watson and Dr. Tyson.
"I say again without reservation: I did not sexually assault or rape Meredith Watson, Vanessa Tyson or anyone else," Fairfax said. "The one thing I want to make abundantly clear is that in both situations I knew at the time, and I know today, that the interactions were consensual. I heard from Dr. Tyson after the 2004 Convention, and she never said or otherwise indicated that our interaction was not consensual or caused her any discomfort."
"Regarding Ms. Watson, I knew Ms. Watson in college both before and after the encounter, and she never said to me that our interaction was not consensual or caused her any discomfort."
By Saturday evening, Watson's attorney, Nancy Erika Smith, issued a new statement saying there was "nothing consensual" about her client's interactions with Fairfax.
Watson said Fairfax raped her while the two were students at Duke University, Smith said, adding that Watson would be willing to testify at any future impeachment hearing.
"My client may contact North Carolina authorities about a possible criminal prosecution," Smith added.
Smith volunteered to produce two witnesses whom she said Watson "told of the assault the day after Fairfax raped her" as well as "documentary evidence of Ms. Watson revealing to others the fact that Fairfax raped her."
Fairfax, 39, has experienced a dizzying reversal of fortune in his career in the last week -- from rising star and potential governor-in-waiting to fighting for his political survival after the accusations of rape and of sexual assault.
Last weekend, Fairfax seemed poised to be the next governor of Virginia after photos of Gov. Ralph Northam's medical school yearbook page emerged showing two men in a racist photo: one in blackface, one in a Ku Klux Klan robe. After initially apologizing for appearing in the photo, Northam then said it was not him in the yearbook photo but admitted he had worn blackface in the past.
With Fairfax poised to lead Virginia, Vanessa Tyson, a political science professor came forward to claim that Fairfax had forced her to perform oral sex in his hotel room at the Democratic National Convention in Boston in 2004.
Fairfax denied the allegation.
U.S. Rep. Robert C. "Bobby" Scott, a revered elder statesman in Virginia Democratic politics, weighed in to say Fairfax should resign if guilty.
"The recent allegations against Lieutenant Governor Fairfax are disturbing and extremely serious. Both allegations must be investigated immediately. If either is found to be true – and there appears to be significant corroborating evidence – then the Lieutenant Governor should resign immediately," Scott said in a statement.
Aides to Congressman Scott confirmed to ABC News that he knew of Tyson's allegations against Fairfax a year ago. The staffers said they did not know what the congressman did with that information, but that he told Tyson that he agreed to speak with The Washington Post. Tyson had already given her account to The Post.
Early Saturday, the Virginia Democratic party issued a statement calling for Fairfax to resign, echoing the Virginia Legislative Black Caucus' call on Friday to step down.
"Given the credible nature of the sexual assault claims against Lieutenant Governor Fairfax, it has become clear he can no longer fulfill the duties and responsibilities of his post," the state party said in a statement. "It is in the best interest of the Commonwealth that he goes through this process as a private citizen."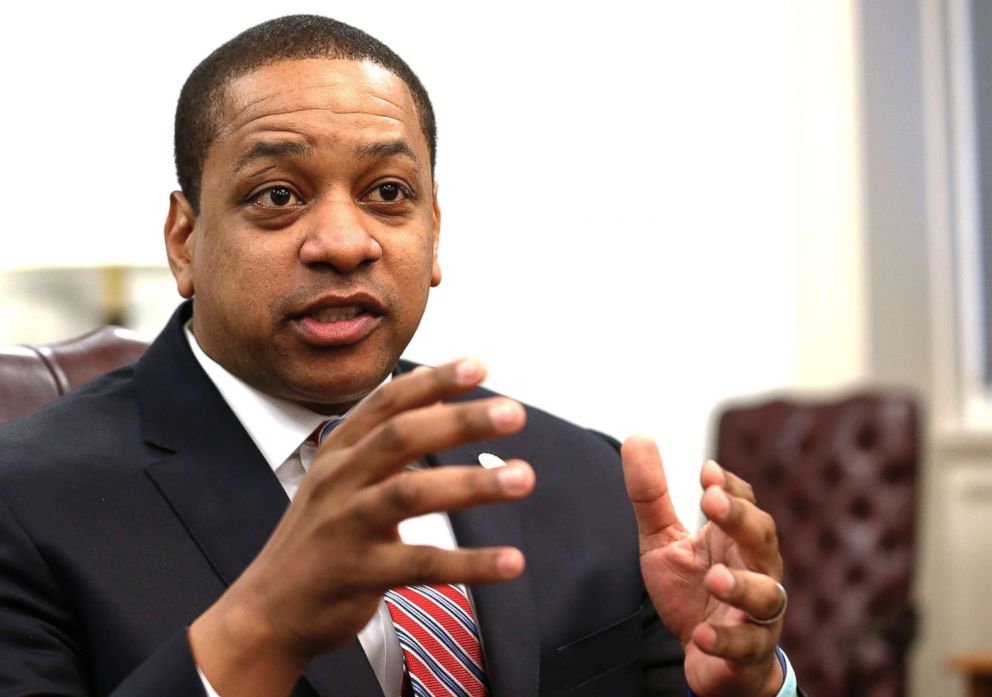 On Friday, Virginia Sen. Tim Kaine, a Democrat, had also urged Fairfax to step down.
"The allegations against him detail atrocious crimes, and he can no longer effectively serve the Commonwealth. We cannot ever ignore or tolerate sexual assault," Kaine said in a statement.
By Saturday, most of the presumptive Democratic nominees for president in 2020 had issued strongly-worded statements calling for Fairfax to resign, including Kirsten Gillibrand, Elizabeth Warren, Amy Klobuchar, Kamala Harris, Bernie Sanders, and Cory Booker. Former Vice President Joe Biden, who last week called for Northam's resignation and for Fairfax to lead Virginia, has not weighed in publicly.
Virginia House Delegate Patrick Hope said he will introduce articles of impeachment on Monday if Fairfax does not resign over the weekend.
"I believe these women," Hope said. "He needs to resign immediately."
ABC News' Desiree Adib, Justin Weaver and Katherine Faulders contributed to this report.