President Donald Trump lamented the safety of "young men" in America, amid an FBI investigation into his Supreme Court nominee, Judge Brett Kavanaugh, who faces allegations of sexual assault.
"I say that it's a very scary time for young men in America when you can be guilty of something that you may not be guilty of," Trump said. "This is a very difficult time. What's happening here has much more to do than even the appointment of a Supreme Court Justice."
The president's comments were in response to questions about an interview the Daily Mail released with his son Donald Trump Jr. Monday, who similarly said that he fears more for his sons than his daughters and the chance they'll be victims to false accusations of sexual misconduct.
Trump spoke to reporters on the South Lawn for roughly nine minutes before his departure for Philadelphia.
Asked if there was a message right now for this moment in our culture, the president answered, "there's not a message right now but you may have a message by the end of the week."
Asked what his message is for young women, the president answered: "women are doing great."
NARAL Pro-Choice America, a group which opposes abortion access restrictions tweeted in response that it is a troubling time for women.
"It's a very scary time for young women in America, you know, because 1 in 6 of us have been the victim of rape or attempted rape," the group tweeted.
The president again expressed hopes for a "positive" vote on Judge Brett Kavanaugh by the end of the week, in line with Senate Majority Leader Mitch McConnell's publicly stated desire, but the president added Kavanaugh's fate is "dependent on what comes back from the FBI."
In response to a question of whether it's ever acceptable to lie to Congress, Trump answered it "would not be acceptable."
"I don't think you should lie to Congress and there have been a lot of people over the last year that have lied to Congress and to me that would not be acceptable," Trump said.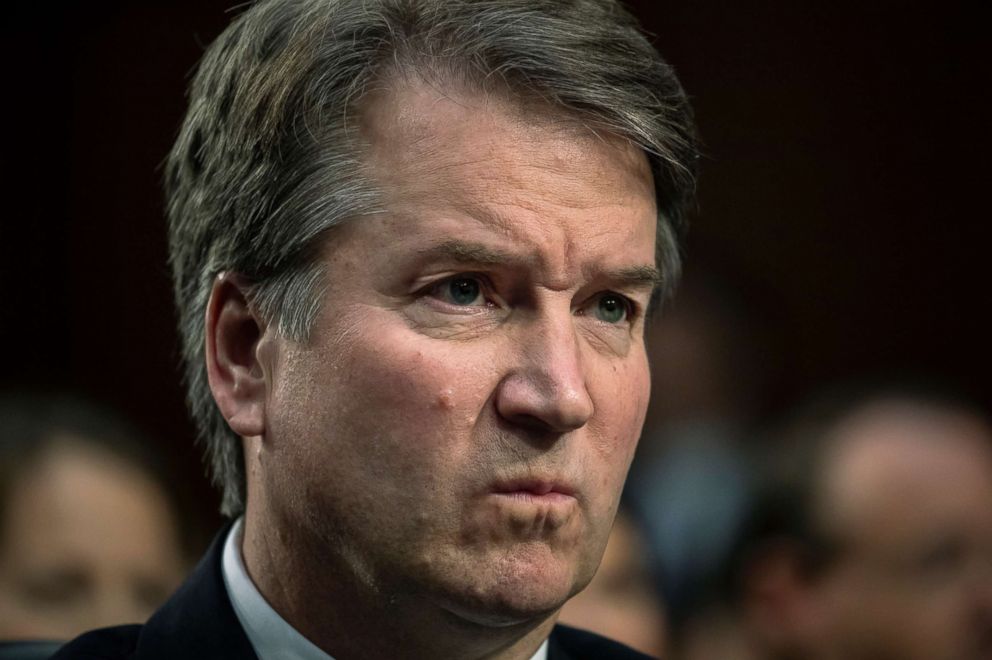 Trump said he will talk 'later' this week with Deputy Attorney General Rod Rosenstein, but expressed trepidation that meeting him before the Kavanaugh nomination is settled could interrupt the process.
"We going to talk later I don't want to do anything to interrupt what's happening with this process – that's fine but I don't want to do anything to interrupt the process."
Trump also predicted that Kavanaugh could be a "rallying cry" for Republicans as the GOP works to motivate voters to turn out and cast a ballot.
"I was in Tennessee last night and I want to say that those people we had a sold-out arena with thousands of people outside, everywhere I go – I'm going to Pennsylvania to the same thing they are so in favor of Judge Kavanaugh – you've never seen anything like it. I actually think it's like a rallying cry for the Republicans they are so in favor of Judge Kavanaugh."