— -- On the eve of 39th anniversary of the election that swept him into the White House, former president Jimmy Carter weighed in on this year's presidential campaign and the growing popularity of political outsider candidates like Donald Trump.
"I had nine very competent people running against me then," Carter said of the 1976 campaign in an interview with ABC's David Wright. "But there wasn't as much attraction then for someone who doesn't have any government experience, like there is now."
Carter, 91, sat down with Wright in Memphis, Tennessee, to discuss his legacy, sustainable housing and the current political climate in Washington. The 2016 presidential campaign has been defined by the rise of candidates such as Trump and former neurosurgeon Ben Carson, who are leading in the polls but have never served in public office.
"Of course, Donald trump has run a big corporation, building, and that sort of thing, many hotels and other places," Carter said. "I think it's different now in the nation. And I think it's been caused by the fact that when people do get to Washington quite often there's a stalemate there and both parties kind of relish the fact that they don't get along with the other side. So I think it's a different environment."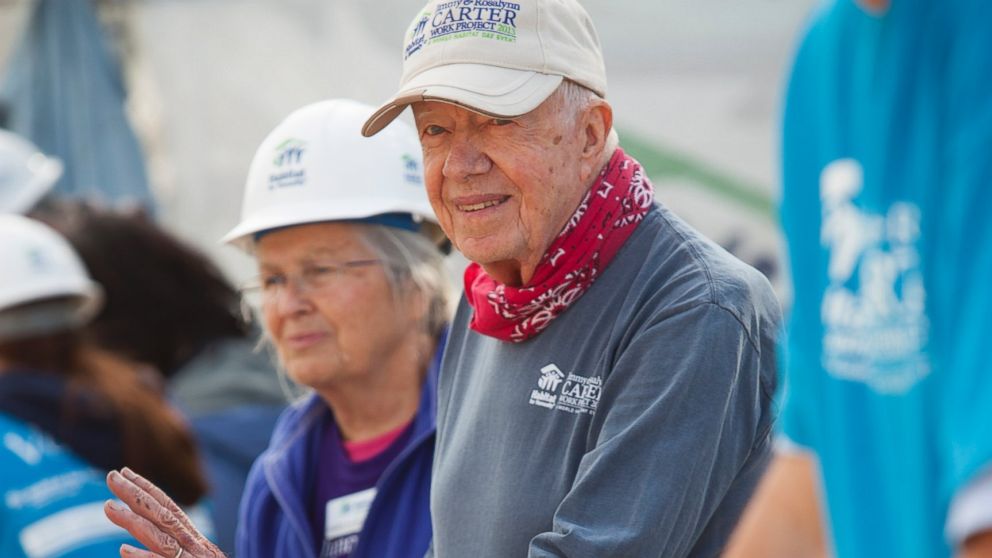 In the interview, Carter blamed the current political divide between the parties on money in politics and negative advertising.
"I never ran a negative campaign ad against Gerald Ford and Ronald Reagan," Carter said. "So when I ran against Gerald Ford, who was the incumbent president, you know how much he and I raised from contributors? We didn't raise a single penny."
He added, "Nowadays, Democrats hardly speak to Republicans in Washington and vice versa, where it used to be a very harmonious relationship."
Carter, who revealed this August he has cancer, said he will continue to work with his namesake Carter Center as well as Habitat for Humanity.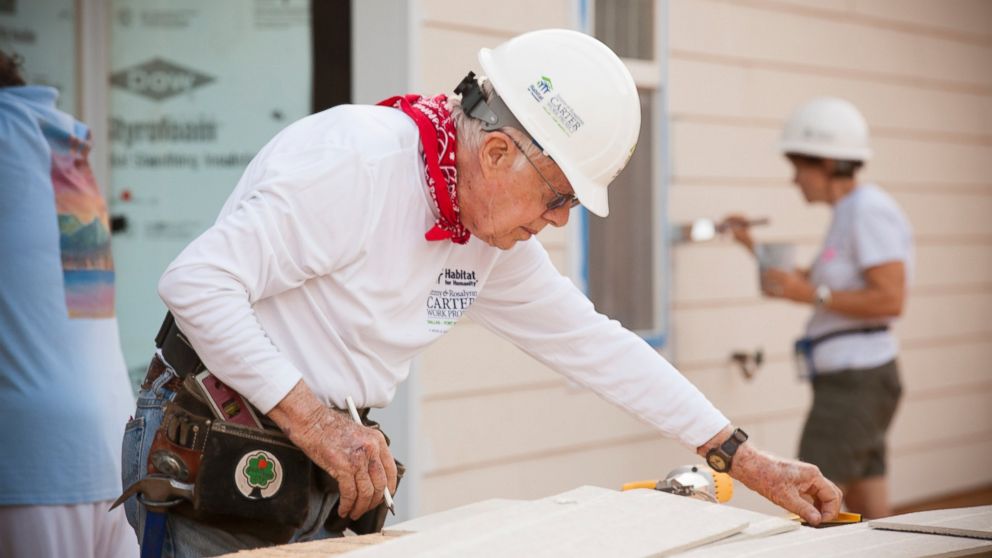 "I don't know how long, in a sense, I have to live," he said. "But I want to keep on doing what I've always done."
The former president and former First Lady Rosalynn Carter are opening the latest Habitat for Humanity build in Memphis and announcing the 33rd Carter Work Project to take place Aug. 21-27, 2016, to help improve living conditions for Memphis families. The Memphis build will include participation from country music artists Garth Brooks and Trisha Yearwood.
"I don't think anyone could have had a more enjoyable or successful life or adventurous life, a more gratifying life," Carter told Wright, "and so I'm thankful for what I've had. And so if I live a year more or five years more, either way I'll be happy with it."