President Donald Trump Monday threatened to shut down the federal government if Congress does not include funding for a border wall.
"If we don't get border security after many, many years of talk within the United States, I would have no problem doing a shutdown," Trump said, appearing at a joint news conference with Italian Prime Minister Giuseppe Conte. "It's time we had proper border security. We're the laughing stock of the world. We have the worst immigration laws anywhere in the world."
Government funding is currently set to expire at the end of the day on September 30, leaving lawmakers just 11 legislative days to negotiate an agreement.
On Sunday, Trump initially tweeted his threat, days after he met with House Speaker Paul Ryan and Senate Majority Leader Mitch McConnell to discuss the looming deadline.
On Monday, Trump added that he has no "red line" in those discussions, but emphasized that he wants "great border security."
"I'll always leave room for negotiation," Trump said when asked whether he would insist on getting all his immigration proposals before government funding runs out.
"But this has been many years," Trump said. "We have immigration laws, we have border security, we have all sorts of things going on. It's disgraceful."
Trump said that his demand for border security "includes many things" besides the wall, including ending the visa lottery system and terminating chain migration.
"The whole thing is ridiculous. And we have to change our laws. We do that through Congress," he said. "I would certainly be willing to close it down to get it done."
The president's statements came as a surprise to congressional Republicans who thought they were all on the same page.
"None of us want to shut down the government," chairman of the Senate Appropriations committee, Richard Shelby (R-Alabama), told reporters on Monday. "Democrats or Republicans. No one wins."
"I certainly don't like playing shut down politics," Sen. Ron Johnson (R-Wis.) stated on CBS shortly after Trump's tweet went live on Sunday. "I don't think [a shutdown would] be helpful, so let's try and avoid it."
Congressman Steve Stivers (R-Ohio), who chairs the committee that aims to elect Republicans to the House, expressed confidence that a shutdown won't occur on ABC's "This Week."
"I don't think we're going to shut down the government," he said to Martha Raddatz on Sunday. "You know, I think we're going to make sure we keep the government open, but we're going to get better policies on immigration."
On the Hill, GOP members of the Senate Appropriations committee had similar thoughts about the possibility of a government shutdown on Monday.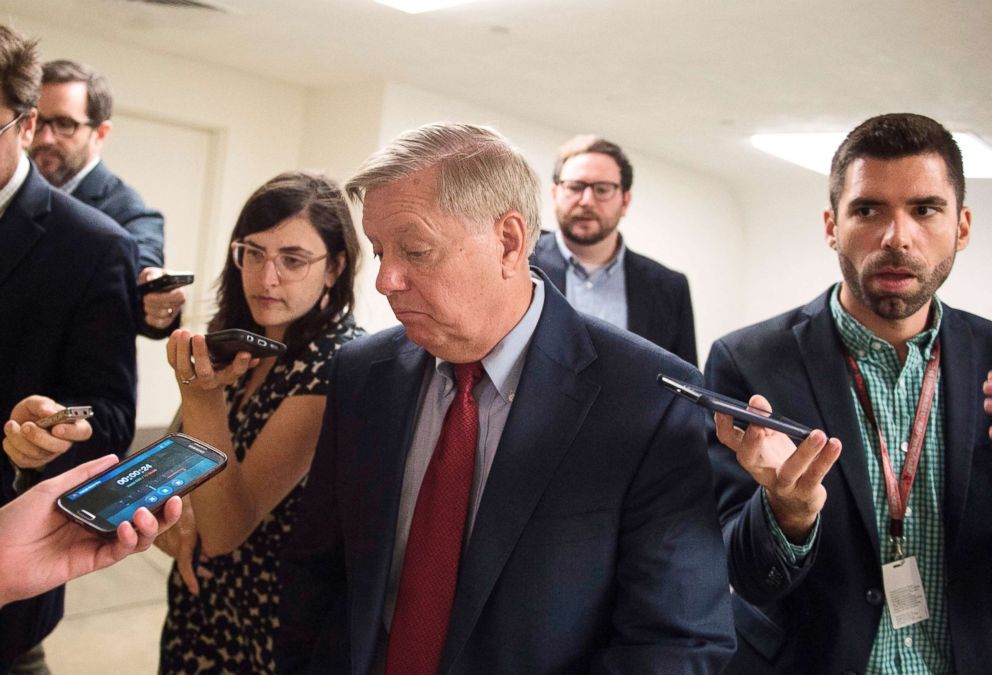 "I think it'd be bad politics for the Republican Party to shut the government down. We'd get blamed," Sen. Lindsey Graham (R-South Carolina) said to reporters. "I'd prefer a deal that would be a win-win."
Sen. John Kennedy (R-Lousiana) also told the press that a shutdown wouldn't be a good idea.
"I take every threat from the President of the United States seriously but I just don't think it'll be necessary," he noted.
Just last week, Senate Majority Leader Mitch McConnell (R-Kentucky) and Speaker of the House Paul Ryan (R-Wisconsin) met with Trump and reportedly agreed to prioritize less contentious appropriations bills over border wall funding, which they would deal with after the midterms.
Sen. McConnell was asked in a Friday interview with WHAS if he feared a shutdown. He said: "No, that's not going to happen."
The majority leader also stated that discussions over wall funding would "probably" be pushed until after the upcoming November elections.
Speaker Ryan went so far as to suggest that Trump would sign a short-term spending agreement even if it did not include money for security measures at the U.S.-Mexico border.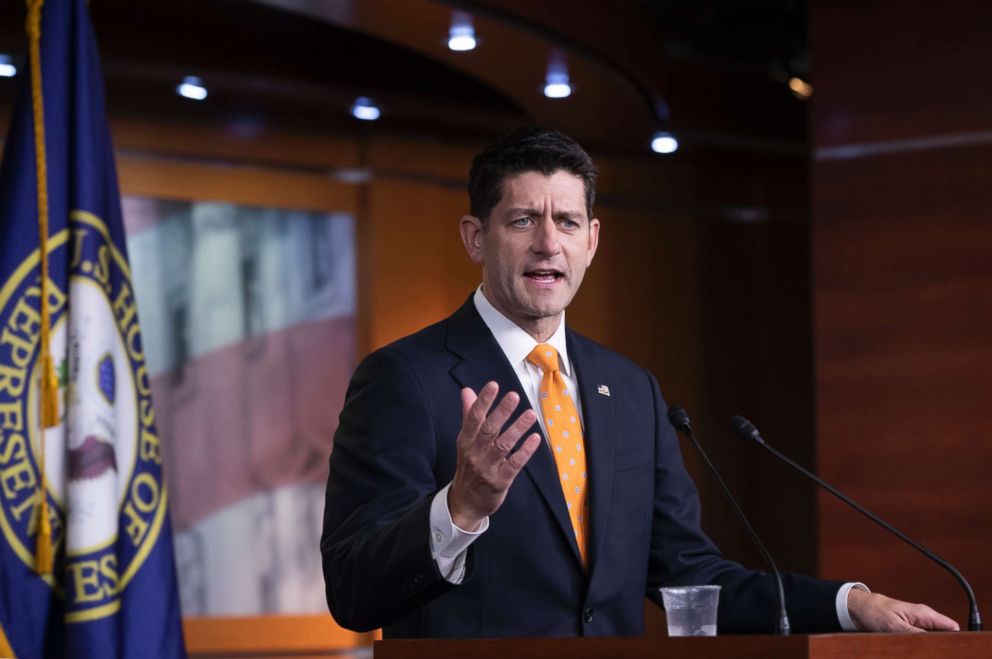 "The president's willing to be patient to make sure that we get what we need so that we can get that done, because border security's extremely important," Ryan said at a press conference on Thursday.
This weekend's tweet didn't mark the first time that President Trump has threatened a shutdown over his border wall, a major campaign promise of 2016. Back in February, Trump said that he'd "love to see a shutdown" if the government did not address border security. President Trump ultimately signed Congress' spending bill into law the following month -- albeit begrudgingly.
"There are a lot of things I'm unhappy about in this bill. There are a lot of things that we shouldn't have had in this bill," Trump said in March. "I said to Congress, I will never sign another bill like this again."
When it comes to the actual numbers for border security funding, the House and Senate have not concurred.
The House Appropriations Committee Homeland Security Bill contains $5 billion for "physical barriers and associated technology on the southern border." The Senate bill in contrast, allots $1.6 billion for fencing in the Rio Grande Valley and border security technology.
Although negotiations will likely continue during Congress' August recess, time is dwindling.
The House adjourned for five weeks on Thursday while the Senate will only take one week off in August. This leaves only 11 legislative days on the calendar in which both chambers of Congress are in session and can act to prevent government funding from running out at the end of the day on September 30th.
ABC News' Mariam Khan contributed to this report.