WASHINGTON, D.C. -- President Trump is again ramping up his rhetoric on an issue he said he hopes can energize his Republican base heading into the midterms, with an all-caps threat to shut down the southern U.S. border if Mexico doesn't stop the "onslaught" of a caravan of migrants fleeing Honduras.
The president tweeted Thursday morning that Democratic Party leaders "are doing little to stop this large flow of people INCLUDING MANY CRIMINALS."
Trump also suggested that the migrants hoping to enter the U.S. are linked to crime and drugs that he said are "pouring in," and he called on Mexico to stop the "onslaught."
The president's tweets come after more than 2,000 Honduran migrants hoping to come to the U.S. resumed their travel northward Wednesday even hours after Trump warned "anybody entering the United States illegally will be arrested and detained" in a tweet.
On Wednesday, the president also threatened to cut U.S. aid to the Northern Triangle countries -- Honduras, Guatemala and El Salvador -- saying "all payments made to them will STOP (END)!.
Mexico in a statement Wednesday said that anyone who entered its country illegally would be processed and returned to their country of origin.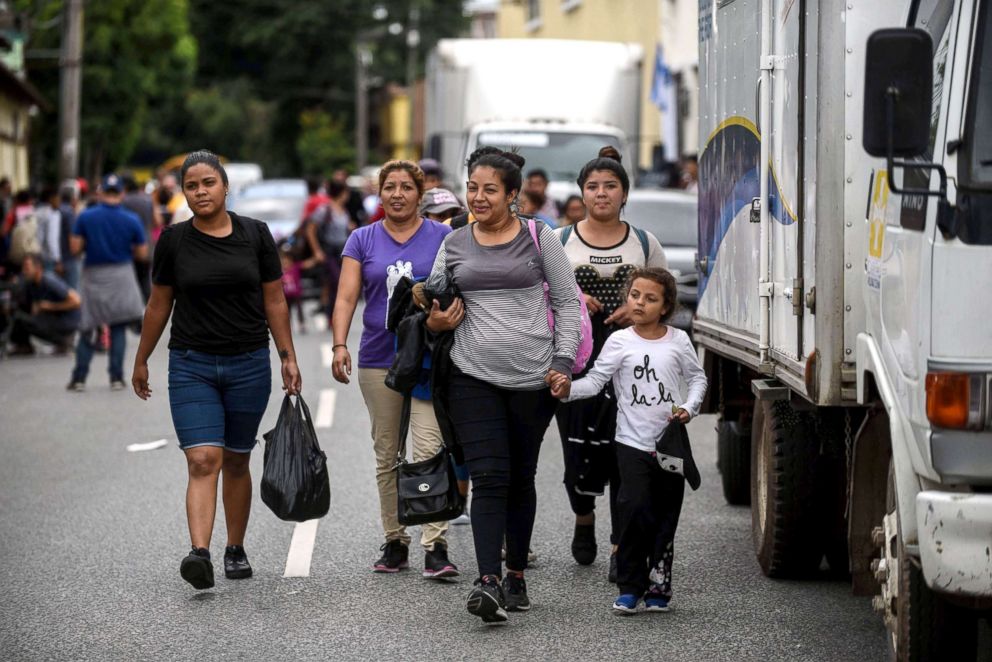 While Trump is threatening to eliminate aid, Vice President Mike Pence and Secretary of State Mike Pompeo have been pushing efforts to improve U.S. ties in Central America to reduce the flow of migrants.
"We are committed and have been continuing to put in the resources to fund programs that we hope will address the root causes of migration and help people thrive at home," a senior State Department official told ABC News Wednesday.
Thursday's comments were not the first time Trump has threatened to close down the southern border entirely. He made similar remarks at a tax event in May, saying if he was unable to secure funding for the wall he would "have to think about closing up the country."
ABC's Jordyn Phelps and Conor Finnegan contributed to this report.