In a stunning interview just hours before his arrival in the United Kingdom, President Donald Trump said large-scale protests in London make him feel "unwelcome" on his first visit to the country and he appeared to undercut Prime Minister Theresa May as she faces a political crisis over negotiations to exit the European Union.
While the White House had previously denied the president's schedule in London was intended to keep him away from the protests, Trump admitted as much in an interview with the British-owned tabloid "The Sun."
"I guess when they put out blimps to make me feel unwelcome, no reason for me to go to London," Trump said, referring to a 20-foot 'Trump Baby' blimp that protesters are expected to fly over Parliament Square Friday. "I used to love London as a city. I haven't been there in a long time. But when they make you feel unwelcome, why would I stay there?"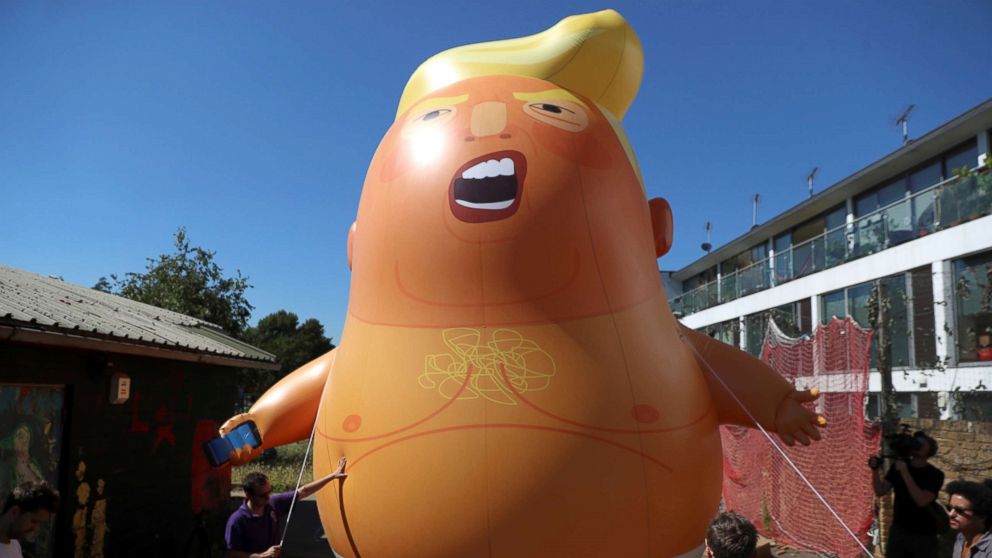 Trump insisted, however, that most in the U.K. were "delighted" about his visit even as he took a shot at London mayor Sadiq Khan for not taking a harder line on immigration and painted the city as a hub for terrorism.
"Take a look at the terrorism that is taking place," Trump said. "Look at what is going on in London. I think he has done a very bad job on terrorism."
Trump also set a hard line on the country's ongoing "Brexit" negotiations, telling the tabloid that he advised Prime Minister May against the 'soft' blueprint she recently presented to alleviate economic fallout as the country separates from the European Union.
"I would have done it much differently,' Trump said. "I actually told Theresa May how to do it but she didn't agree, she didn't listen to me."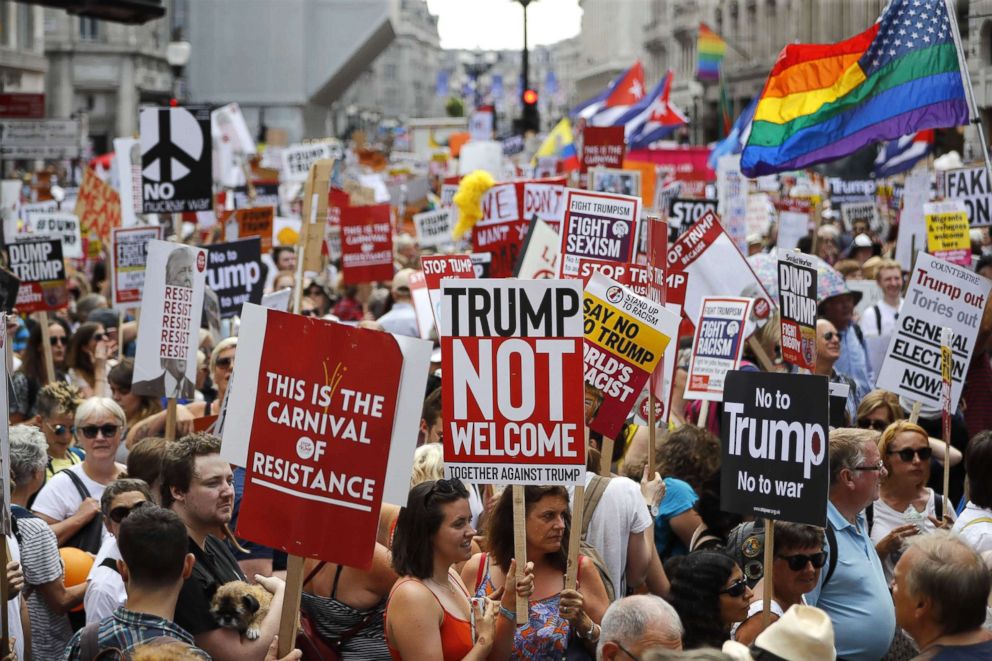 Trump went as far as to suggest that a "soft" Brexit could endanger any unilateral trade deal reached between the U.S. and the U.K.
"If they do that, then their trade deal with the U.S. will probably not be made," Trump said.
While his comments appeared to disparage May's stated position in the midst of domestic turmoil, Trump also elevated Boris Johnson, May's political rival who resigned as U.K. foreign secretary Monday citing the Brexit negotiations.
"Well, I am not pitting one against the other," Trump said. "I am just saying I think he would be a great prime minister. I think he's got what it takes."
The interview posted online as Prime Minister May welcomed President Trump and the first lady at Blenheim Palace for a lavish gala dinner. In a statement to the Sun, May did not push back directly against the president but did stand by her position on Brexit.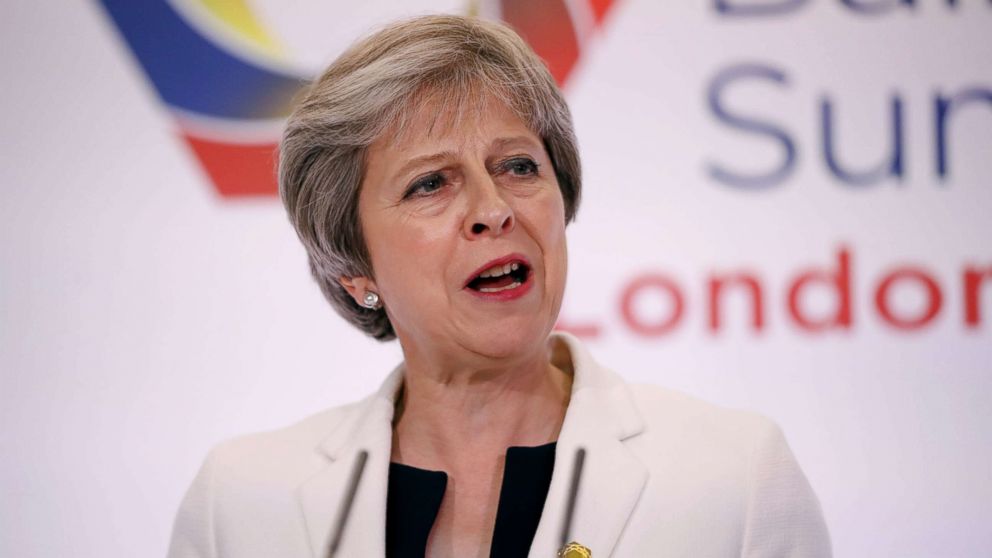 "We have come to an agreement at the proposal we're putting to the European Union which absolutely delivers on the Brexit people voted for," May said. "They voted for us to take back control of our money, our law and our borders and that's exactly what we will do."
In the wake of the interview, White House press secretary Sarah Sanders issued a statement that appeared aimed to smooth things over.
"The President likes and respects Prime Minister May very much. As he said in his interview with the Sun she "is a very good person" and he "never said anything bad about her". He thought she was great on NATO today and is a really terrific person. He is thankful for the wonderful welcome from the Prime Minister here in the U.K," Sanders said.