President Donald Trump commented Friday on the abrupt resignation of his personal assistant, Madeleine Westerhout, who sources said revealed personal details about his family during what the president said was an off-the-record dinner with reporters.
When reporters asked whether he had fired her as he left Friday evening for Camp David in Maryland, Trump replied, "I think it was automatic. I don't say fire or not fire. I think she had a bad night. I think it was unfortunate. She said she was drinking. The whole thing was very unfortunate. I think the press is very dishonest because it's supposed to be off the record. But still, you don't say things like she said, which were just a little bit hurtful."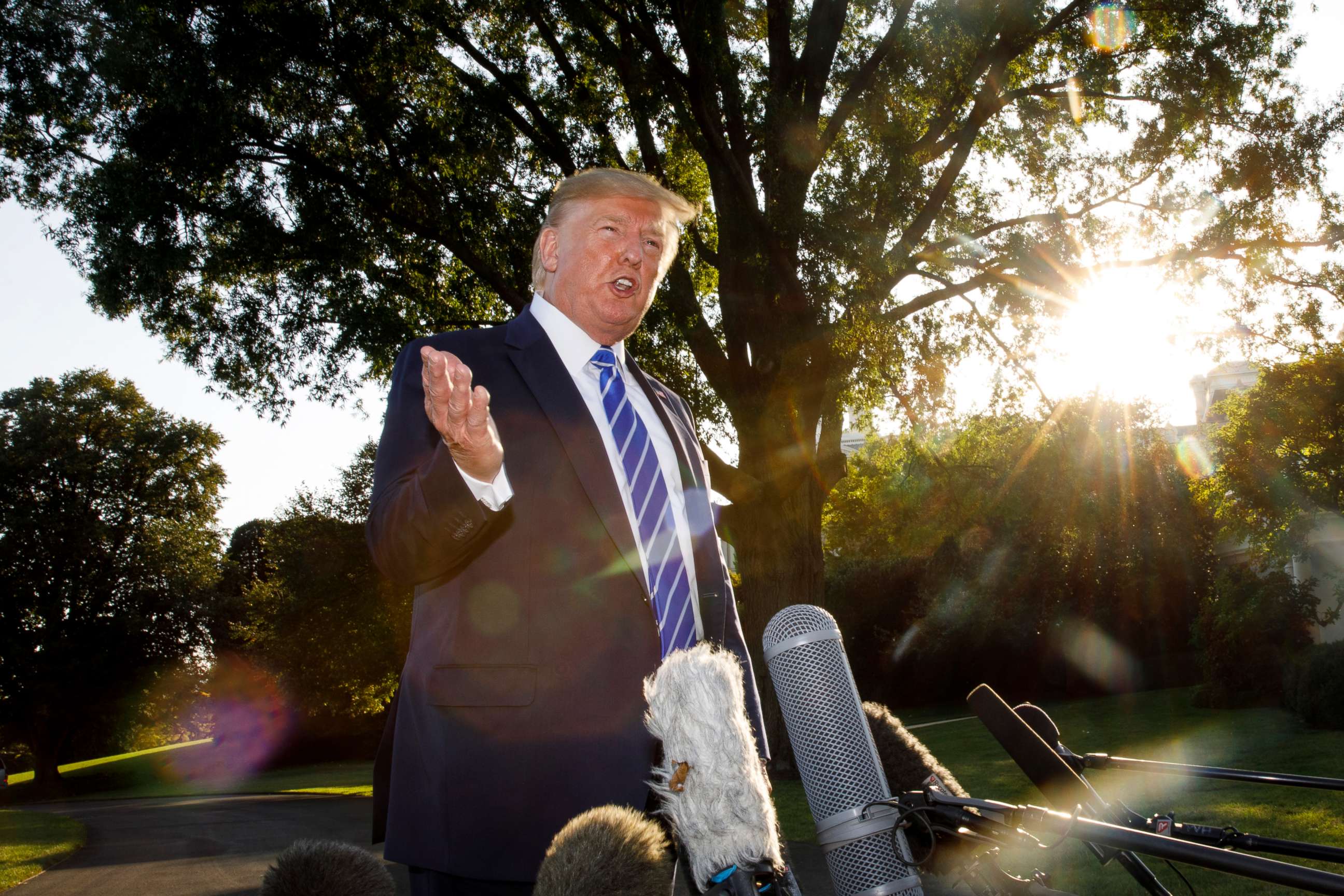 On Saturday morning, the president tweeted that Westerhout has a "fully enforceable confidentiality agreement."
"she is a very good person and I don't think there would ever be reason to use it," the tweet read.
The tweet also said Westerhout called Trump to "apologize."
"Had a bad night," the tweet read. "I fully understood and forgave her!"
ABC News has not been able to reach Westerhout for comment.
Westerhout, however, tweeted her gratitude to the president Saturday morning.
"It was the honor of a lifetime to serve President Trump in his Administration." the tweet read. "I will be forever grateful for the opportunity!"
The incident happened at a dinner with reporters at a hotel near where Trump was on vacation at his golf club earlier this month in Bedminster, New Jersey, the sources with knowledge of the matter said.
"She called me, she was very upset. She was very down," Trump said. "She said she was drinking a little bit. She was with reporters, and everything she said was off the record. That still doesn't really cover for it. Mentioned a couple of things about my children, but she is very good person and I always felt she did a good job. In all fairness, it was off the record ... but nevertheless, you don't say certain things. It was too bad. I just spoke to her … and I wished her well."
Asked whether reports were true that Westerhout had said Trump made disparaging comments about his daughter, Tiffany, the president replied, "Oh no. Tiffany is great. I love Tiffany."
He said they would speak by phone as soon as he got to Camp David.
"I'm going to say it's just absolutely false. She's a wonderful person. She's studied so hard, she's a great student and she's a great person ... I love Tiffany, she's a great person," Trump said. Tiffany Trump is a student at Georgetown University Law School in Washington, D.C.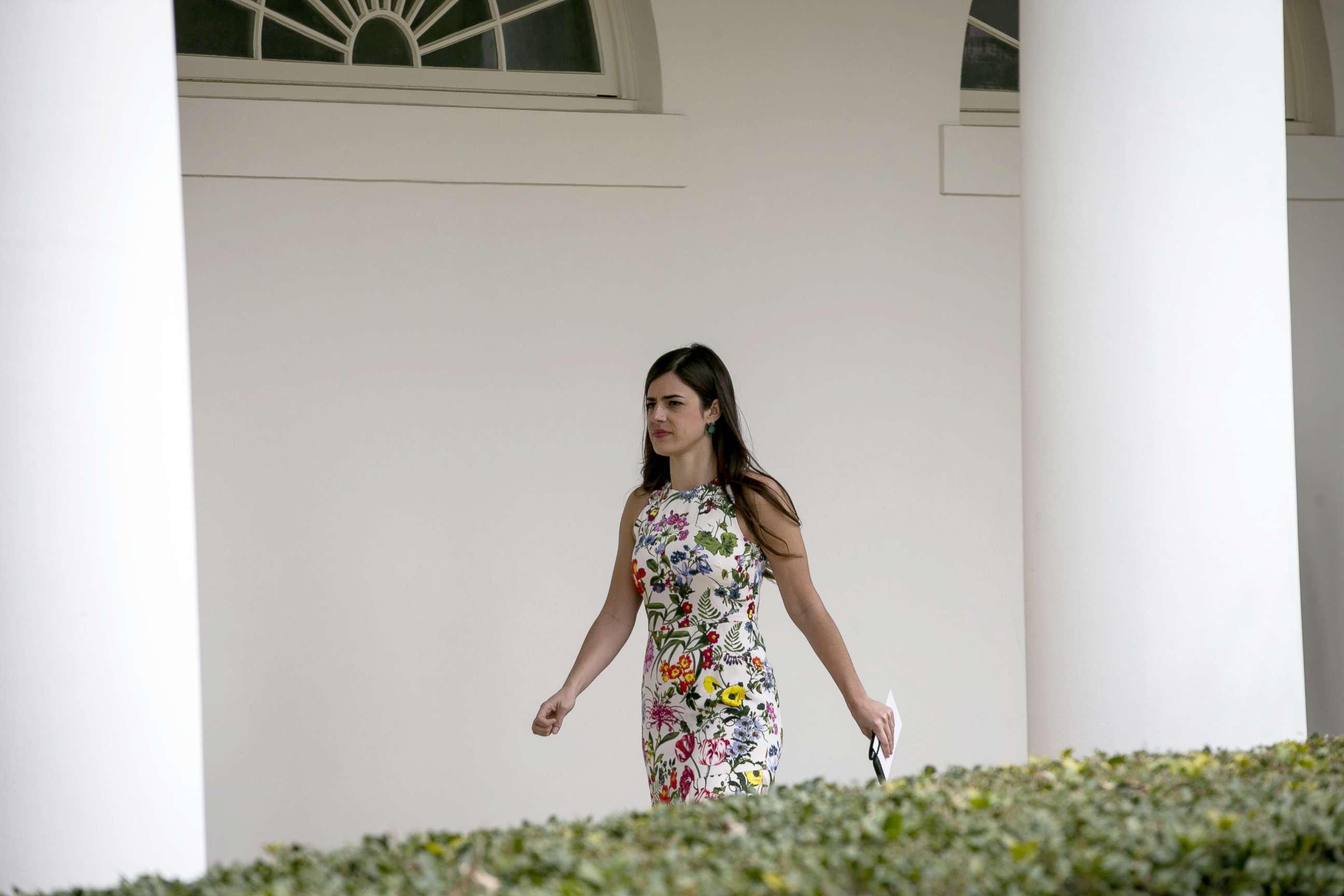 Westerhout shared private details about the Trump family that could be embarrassing to the president, the sources told ABC News. When the details got back to the president, Westerhout was soon out of a job on Thursday, they said.
A senior official said Westerhout was not allowed to return to the White House on Friday following her sudden departure.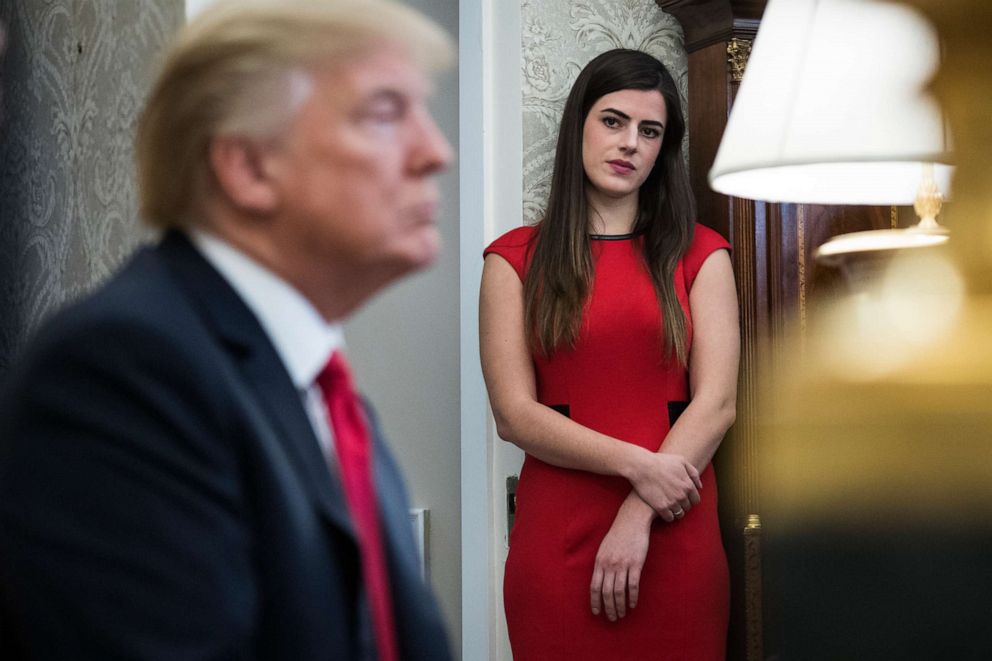 Westerhout had been by the president's side since before he arrived at the White House, serving in a visible role during the presidential transition as a greeter of high-profile visitors meeting with the president-elect and then joining the White House as the president's personal assistant when he took office. Westerhout previously worked at the Republican National Committee and on Mitt Romney's 2012 campaign.
In her role, Westerhout was one of the principal so-called gatekeepers controlling access to the president and sat just outside the Oval Office.