What Each Presidential Candidate Needs to Do Now to Win the Nomination
After Super Tuesday, here's what each candidate needs to do going forward.
— -- Now that the dust from Super Tuesday has settled, what happens next?
The rest of the GOP field is still looking for a way to slow Donald Trump's momentum and Bernie Sanders is fighting to keep with up Hillary Clinton. But there are still a handful of delegate rich states for the candidates to fight over.
This weekend the battle for the Republican and Democratic presidential nominations moves to Kansas, Louisiana, Maine, Nebraska and Kentucky, with even more states getting ready to hold primaries and caucuses later this month.
Here is what each candidate needs to do now to clinch their party's nomination:
THE REPUBLICANS
Donald Trump
Super Tuesday turned out to be Trump Tuesday. The Donald was the night's big winner, finishing first in seven states. The states Trump won were vastly different from one another, like Massachusetts and Alabama, proving that Trump's brand of politics has a wide appeal.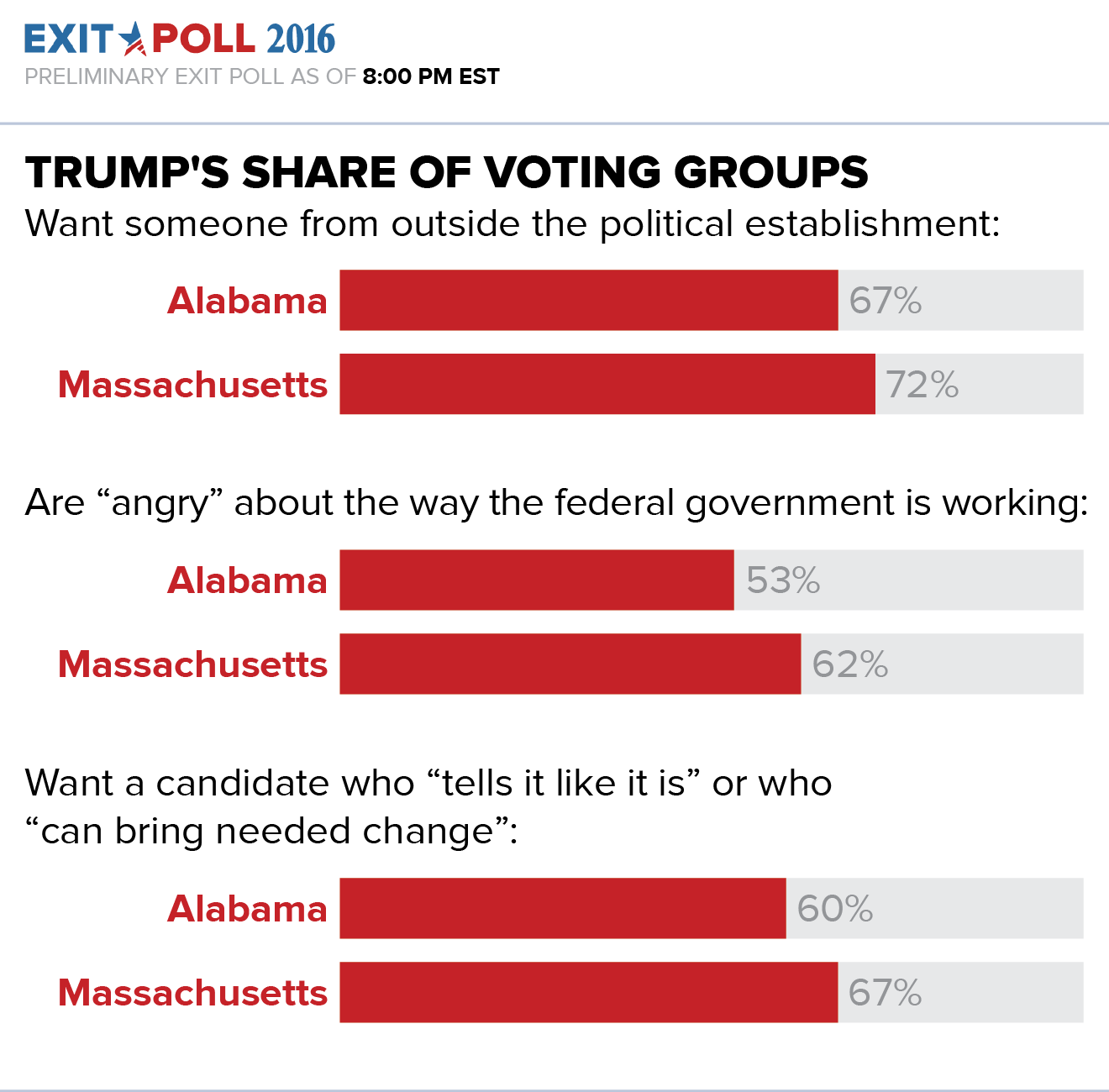 Trump simply needs to keep doing what he's doing because it's working. The eventual GOP nominee needs to secure 1,237 delegates and after yesterday, Trump leads with 316 delegates.
If he wins Michigan, Illinois, Ohio -- and notably Florida, where the 99 delegates are a winner-takes-all deal -- there's no stopping Trump from being the nominee.
"We're going to go to Florida, we're going to spend so much time in Florida," Trump said last night during a press conference at his Mar-a-Largo Club in Palm Beach.
The Texas senator walked away with three major wins on Super Tuesday: Texas, Oklahoma and Alaska, according to the Associated Press.
And while Cruz is in close second to Trump with 226 delegates, he called on his rivals to drop out and unify the party.
"For the candidates who have not yet won a state, who have not racked up significant delegates, I ask you to prayerfully consider our coming together. For those supporting other candidates, we welcome you on our team standing united as one," Cruz said Tuesday night in Texas.
Cruz has turned his attention to Trump and believes the key to becoming the party's eventual nominee rests on "coming together."
"That is the only way to beat Donald Trump. Our campaign beats Donald Trump resoundingly. For that to happen we must come together," Cruz said.
The Florida senator had a not so Super Tuesday after only nabbing one win in Minnesota.
Rubio, who trails behind Trump and Cruz with 106 delegates, remains hopeful that a win in his home state of Florida will put him back on the map.
"Two weeks from tonight, right here in Florida, we are going to send a message loud and clear," Rubio said at an event in Miami on Tuesday night.
There are risks to putting all your eggs in one basket, of course. A loss in the Florida primary on March 15 is simply not an option for Rubio if he wants to stay in the running.
Ohio Gov. John Kasich did not win a single state on Super Tuesday. But that's not stopping the two-term governor and nine-term congressman, who has faced increasing pressure from GOP leaders to drop out of the race.
Kasich has been campaigning heavily in Michigan and Mississippi, and has secured two crucial endorsements from former Mississippi Sen. Trent Lott and Mississippi Rep. Gregg Harper.
But March 8, when the Michigan and Mississippi primaries take place, is not judgment day for Kasich -- it's on March 15.
The irony is clear: On the Ides of March, Kasich will make his final stand against Trump in his home state of Ohio. Recent polls put Trump ahead of Kasich by five percentage points. Should Kasich win his home state, he'll win all 66 delegates due to Ohio's winner-take-all system.
Retired neurosurgeon Ben Carson's path to the nomination may be over Friday. He remains in last place in the delegate count after Super Tuesday. His chances of becoming the Republican nominee are virtually nonexistent.
"I do not see a political path forward in light of last evening's Super Tuesday primary results," Carson wrote in a statement released today.
Carson said today he will make an announcement at Friday's Conservative Political Action Conference. Political insiders are speculating that's when Carson will officially suspend his campaign.
THE DEMOCRATS
Hillary Clinton
With seven state wins in Arkansas, Georgia, Alabama, Virginia, Tennessee, Massachusetts and Texas, Hillary Clinton had a pretty super Super Tuesday.
She ended the night with 180 more delegates than Bernie Sanders — a lead greater than President Obama's margin over Clinton in 2008 (a point her campaign has been quick to point out).
And while her top advisers are not yet ready to declare the primary race over, they are projecting confidence. In a memo released this morning, Clinton's campaign manager Robby Mook outlined Clinton's strategy for the weeks ahead and predicted it won't be long before Clinton will be too far ahead for Sanders to "ever catch up."
Bernie Sanders
Bernie Sanders had a so-so Super Tuesday.
He won in most places he had hoped to, including Colorado, Minnesota, Oklahoma and Vermont, but not all. The senator had set his sights on Massachusetts. A record seven in 10 Democratic primary voters in Massachusetts identify themselves as liberals, including three in 10 "very" liberal, a boost for Sanders, but it was not enough. Sanders lost narrowly -- 48.7 percent to Clinton's 50.1 percent.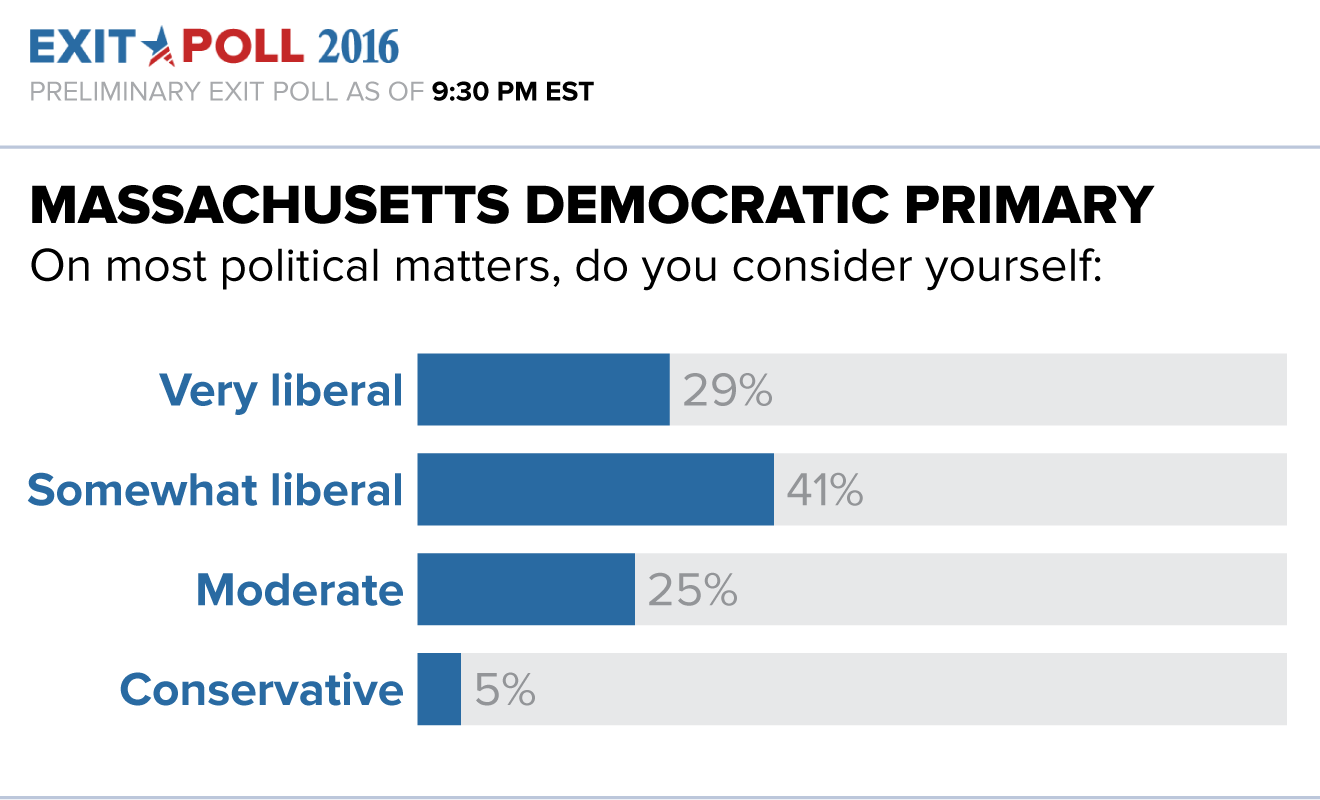 If Sanders is going to beat Clinton, he needs to start winning states. His campaign is focused on the Midwest now (Michigan, Ohio and Kansas) and on delegate-rich states like California and New York.