Presidents Day: How Uber Riders in DC Got to Cruise Like Obama Today
Demand was "off the charts" for the opportunity to roll like a president.
February 16, 2015, 4:55 PM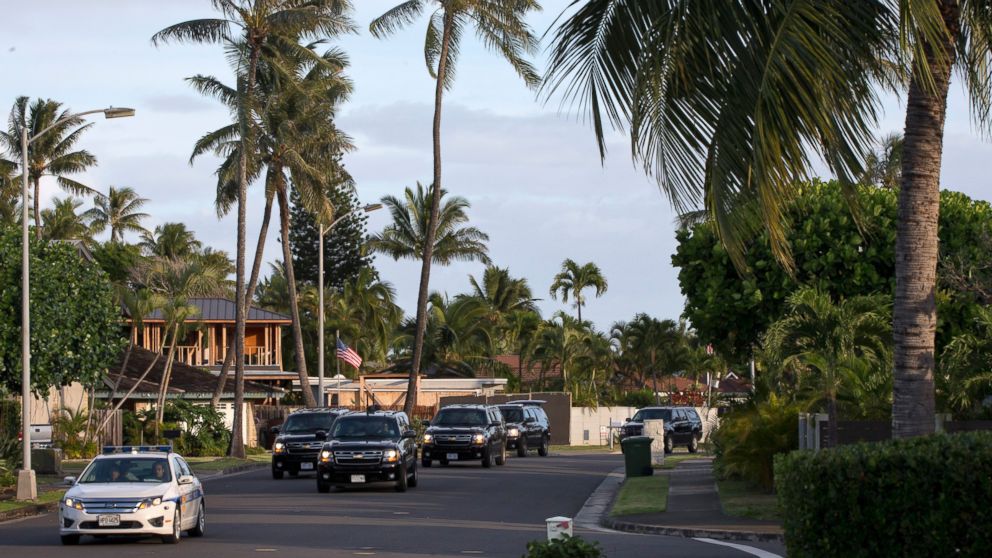 — -- Uber riders in the nation's capital got a Presidents Day treat today when they logged on to the app: In honor of the holiday, the ride service offered Washingtonians the chance to cruise around town just like the president.
By selecting the "Ubercade" option, riders (along with up to three of their closest "advisers") could summon their own personal motorcade, consisting of a Cadillac STS escorted by two Suburbans (adorned with U.S. flags) with the entourage completed by Uber "Secret Service" Agents, according to Uber's D.C. blog.
Of course, that's still nothing compared to Obama's motorcade, where two or three marked police cars take the lead and flank the president. The president also rides in an armored stretch sedan with bulletproof glass and tinted windows, along with two limos as decoys.
Demand was "off the charts" for the limited-time service, which was priced like Uber's most discounted ride and ended at 3 p.m., according to Uber. But the lucky Beltway customers who snagged an Ubercade naturally took to social media to show it off.
This is the third year Beltway residents could ride like POTUS. Ubercades were also available at two different events in November: the G-20 Summit in Brisbane, Australia, and Gov. Bruce Rauner's inauguration in Springfield, Illinois.