Republican Troy Balderson is claiming victory in the Ohio special election for the 12th Congressional District, but with less than 1 percent separating the two candidates, The Associated Press has yet to project the race. With provisional ballots yet to be counted, the race will draw on into Wednesday.
Danny O'Connor, the Democrat, is not conceding the race.
With 100 percent of precincts reporting, Balderson leads 50.2 percent to 49.3 percent -- a margin of 1,754 votes.
"Over the next three months, I'm going to do everything I can to keep America great," Balderson told supporters in a speech claiming the win Tuesday night, while giving thanks to President Donald Trump and Vice President Mike Pence.
The president claimed victory -- giving himself credit -- along with Balderson in a late-night tweet.
Regardless of who is declared the official winner, it's likely the two will face off again in less than three months when they take the ballot in November.
Meanwhile, in a handful of primary races across the country, the two favorites in the Michigan gubernatorial race emerged victorious from Tuesday night's primaries, setting up what is sure to be one of 2018's most competitive statewide races.
Gretchen Whitmer has won the Democratic nomination and Bill Schuette has captured the Republican nomination in the Michigan governor's race, The Associated Press has projected.
In the Missouri U.S. Senate primary, the AP is projecting Josh Hawley to win the Republican nomination and Claire McCaskill the Democratic nomination.
John James is projected by the AP to win the Republican nomination for U.S. Senate in Michigan, while in the Kansas gubernatorial primary, Laura Kelly is projected to win the Democratic nomination.
History is likely to have been made in the Michigan 13th District, where Rashida Tlaib won the Democratic primary, the AP projected. She would become the first Muslim woman elected to Congress if she wins the heavily Democratic district with no Republican or independent running.
In Washington state, the AP is projecting that both Republican Cathy McMorris Rodgers and Democratic challenger Lisa Brown will advance to November's general election. McMorris Rodgers, the chair of the House Republican Conference and the highest-ranking Republican woman in Congress, could face a difficult re-election contest in November.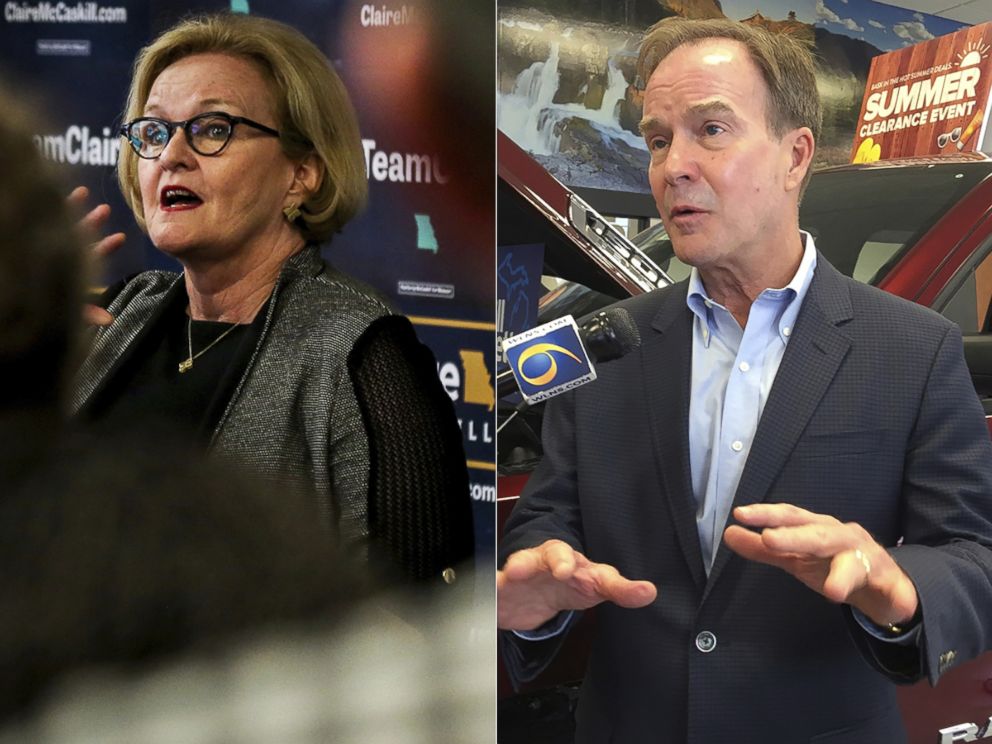 Voters in five states headed to the polls Tuesday, and both parties are looking for signs of strength and unity in their ranks less than three months until the first major U.S. election since the inauguration of President Donald Trump.
Kansas, Michigan, Missouri and Washington State all held primaries Tuesday, but the special election in Ohio's 12th Congressional District took on particular significance because it's the last time Democrats and Republicans will face off directly until November.
Thirty-six U.S. House seats and three U.S. Senate seats are at stake in November in the four states holding primaries Tuesday, many of which will be in races key to determining control of both chambers of Congress.
Here's a look at some of the key storylines and races the ABC News Politics team will be watching on Tuesday.
Ohio special election marks last Dem-GOP faceoff until November
The basics elements of the Ohio 12th Congressional District special election should sound familiar to anyone tracking the 2018 political scene.
The district stretches from the suburbs of a major city into more conservative rural areas and was represented by a Republican for more than a decade before he left office in the past year.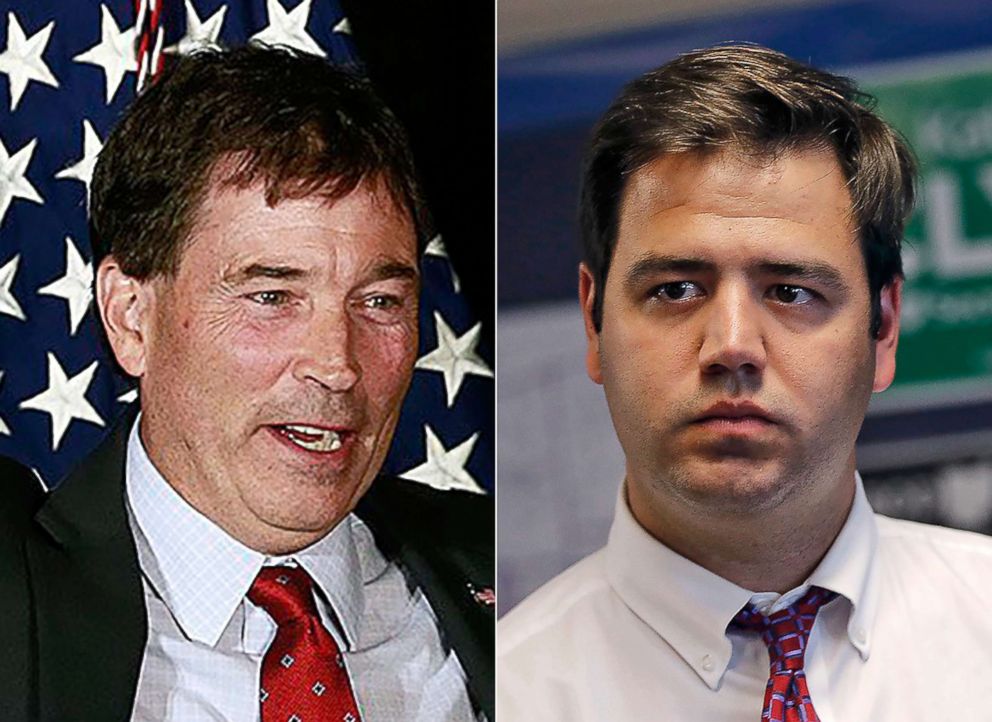 Rep. Pat Tiberi's retirement in January opened the seat for Tuesday's special election, and while Tiberi cruised to reelection for much of his 17-year tenure, the district north of Columbus is suddenly primed to play a key role as Democrats aim to recapture a majority in the House of Representatives.
Much like Rep. Conor Lamb did on his path to an upset victory in Pennsylvania's 18th Congressional District in March, Franklin County Recorder Danny O'Connor has combined a moderate platform with criticism of both Democratic and Republican leadership to gain a foothold in the race. His opponent's support of President Trump is further likely to boost turnout among Democrats in the district.
That opponent, Republican state Sen. Troy Balderson hasn't shied away from Trump as have some endangered Republicans across the country in close races. And much like Lamb's adversary Rick Saccone, Balderson also welcomed Trump to town for a rally the Saturday before his election. But if Republicans hope to stop Democratic momentum three months ahead of the midterms, they'll need Trump to have provided a greater spark than he did for the Pennsylvania Republican.
No matter the winner of what is expected to be an extremely close race, the loser will have a chance to reverse their fortunes almost immediately: Balderson and O'Connor are already on the ballot for a November rematch.
Michigan governor's race a key test of Rust Belt strength for both parties
The governor's race in Michigan will be a key gauge of both parties' strength in the Rust Belt and has been a microcosm of the intra-party rifts Democrats and the GOP are grappling with this cycle.
On the Democratic side, establishment favorite Gretchen Whitmer is fending off attacks from her two opponents who are attempting to outflank her from the left by claiming the mantle of "true progressive." 33-year-old physician Abdul El-Sayed, who would be the nation's first Muslim governor if elected, recently appeared on the campaign trail with progressive heroes Sen. Bernie Sanders and Alexandria Ocasio-Cortez, making "Medicare-for-All" a rallying cry against Whitmer, who has not taken a position on the policy.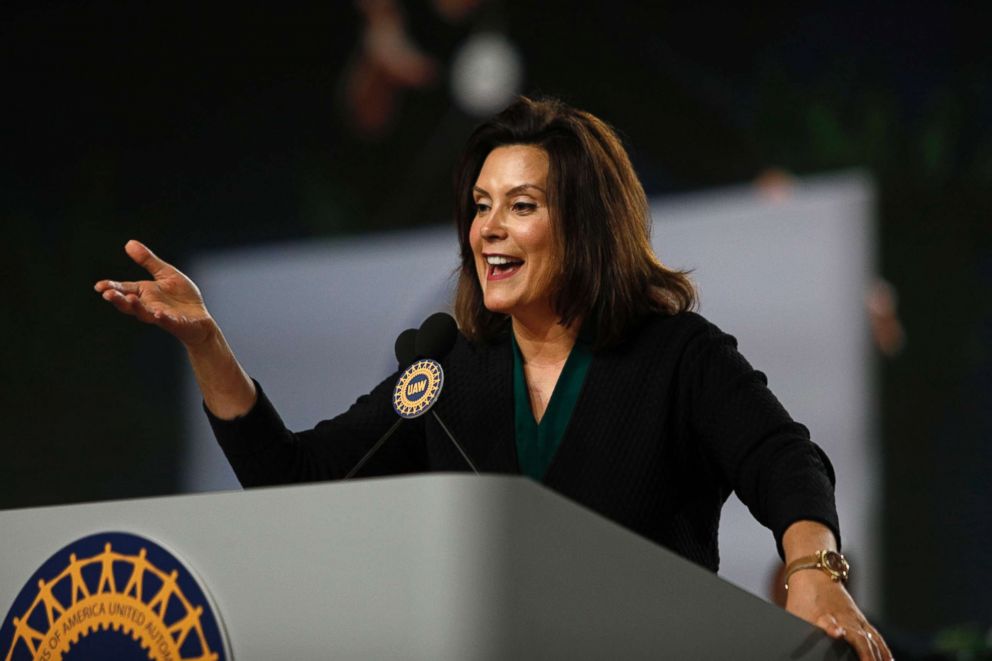 An eccentric millionaire and self-funder, Shri Thanedar, has spent heavily and courted the African-American vote in and around the city of Detroit, but has recently faced questions aboutURL
On the Republican side, state Attorney General Bill Schuette is betting on the endorsement of President Trump to push him over the top against the state's Lieutenant Governor Brian Calley, who has the backing of incumbent Gov. Rick Snyder. Calley has made his role in Snyder's administration a key part of his campaign, while Schuette has emphasized a tough stance on illegal immigration and support for the Trump agenda. State Sen. Patrick Colbeck and physician Jim Hines may siphon enough votes to affect the outcome between Calley and Schuette, but neither is expected to come out on top.
More benchmarks of the progressive 'resistance'
As Democratic voters continue to show signs of embracing the party's left flank, a pair of progressive candidates in Tuesday's primaries are trying to follow the lead of Alexandria Ocasio-Cortez's New York congressional primary upset by running progressive challenges to entrenched Democratic incumbents. Tuesday's primaries will test whether or not voters in districts outside of progressive hotbeds have an appetite for progressive and even democratic socialist candidates.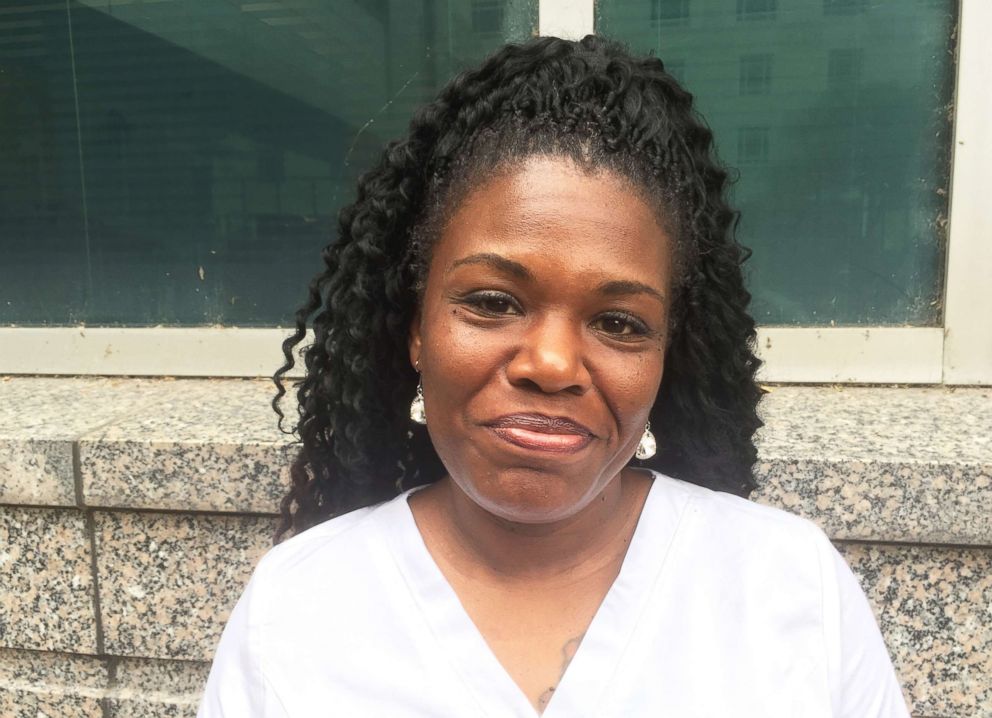 In Missouri's 1st Congressional District, a 41-year-old pastor and single mother, Cori Bush, is running on a platform including Medicare-for-All and abolishing ICE in a challenge against Rep. Lacy Clay. Clay has staked out a progressive line of his own, co-sponsoring a Medicare-for-All bill and opposing a Republican-drafted resolution supporting ICE. Both Bush and Clay are African-American, but Bush will look to take advantage of Democratic voters' growing tendency to back female candidates in primaries.
The progressive trend is not limited to challenges to incumbents, however. In open seats in states ranging from Kansas to Michigan, candidates with the backing of the national progressive movement are attempting to make inroads by winning Democratic primaries.
A key race in the Seattle suburbs
Washington's top-two primary system makes the primary for this seat a free-for-all. With moderate GOP Rep. Dave Reichert retiring, twelve candidates have filed to run in the open primary for this seat, which will be a likely toss-up this massive district that spans both the wealthy suburbs outside of Seattle and more conservative areas east of the Cascade Mountains.
State Sen. Dino Rossi, a favorite of the GOP establishment, is favored to make it out of the primary as a Republican. Rossi has more funds than any other candidate and has high name recognition due to his previous unsuccessful runs for governor and U.S. Senate.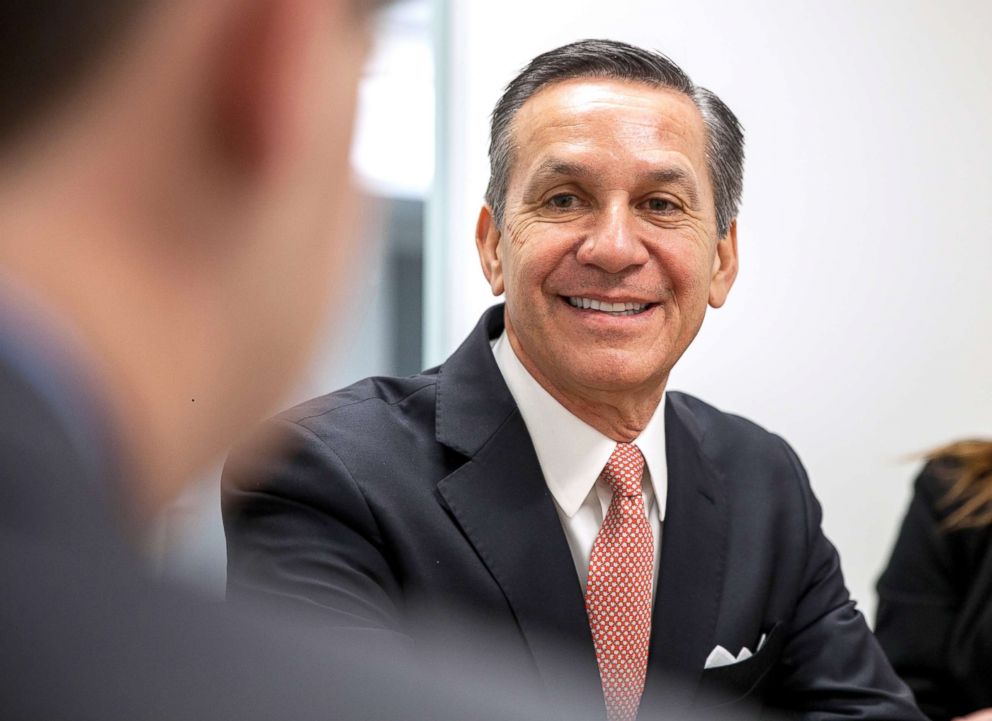 The Democratic side boils down to three strong challengers: former King County prosecutor Jason Rittereiser, pediatrician Kim Schrier and former Centers for Disease Control official Shannon Hader.
Democrats are likely to avoid the scenario they had feared in the similar California primary of being locked out of the general election. Assuming a Democrat can advance to a top-two runoff, they will look to flip the seat as they try to regain control of the House.
Other key races to watch:
Kansas Governor: A laboratory for conservative policy experiments since Sam Brownback won in 2010, Kansas has a wide-open governor's race now that Brownback has become President Trump's Ambassador for International Religious Freedom. Lt. Governor Jeff Colyer, a surgeon and former state senator, has assumed the governorship and is vying for a full term. Countering him is Secretary of State Kris Kobach, who has aligned himself very closely with Trump among his endorsements are Hannity & Donald Trump Jr.) and was dressed down in court (including being held in contempt) in a voting rights case brought by the ACLU earlier this year.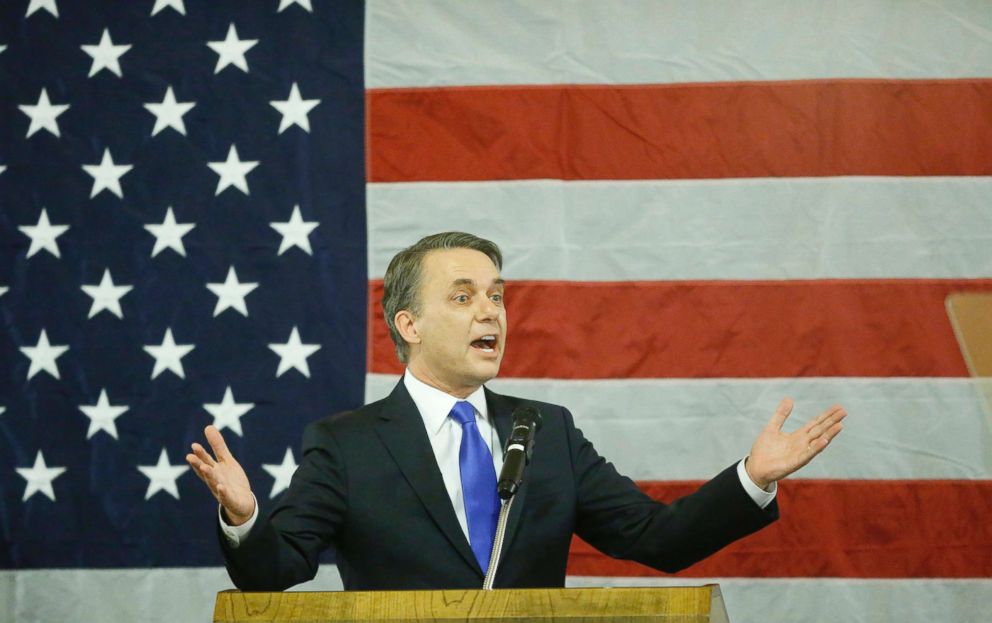 The winner of the race will face a likely three-way battle for the governorship. In addition to facing the winner of the Democratic primary, which includes a state senator and a former mayor of Wichita, plus independent Greg Orman, a businessman who topped 40 percent of the vote in an independent Senate bid against Pat Roberts in 2014.
The Republican primary battle essentially boils down to a question of how much Trump-like rhetoric plays from non-Trump candidates, even in a state as conservative as Kansas. Like Trump, Kobach runs a similarly inflammatory campaign (he accused Colyer of committing voter fraud in a straw poll) and is as pro-Trump as just about any candidate for office this cycle. Whether Kobach can beat a more mainstream conservative like Colyer will put that hypothesis to the test.
Kansas 2nd Congressional District: Rep. Lynn Jenkins announced she would be standing down after a decade in Congress, throwing open the primary field in a district President Donald Trump won by 19 points in 2016.
Seven candidates are running in the Republican primary. Among the candidates with the most funds available according to FEC disclosures are state senators Caryn Tyson and Steve Fitzgerald and engineer and Army veteran Steve Watkins.
Despite the Republican lean of the seat, former State House Minority Leader Paul Davis is running on the Democratic side and has more than twice the cash on hand in fundraising as any of his Republican challengers. Davis is running unopposed in the Democratic primary and will look to make the general election competitive in November.
Kansas 3rd Congressional District: Rep. Kevin Yoder could be vulnerable in 2018 as he will be running in a district that Hillary Clinton won two years ago.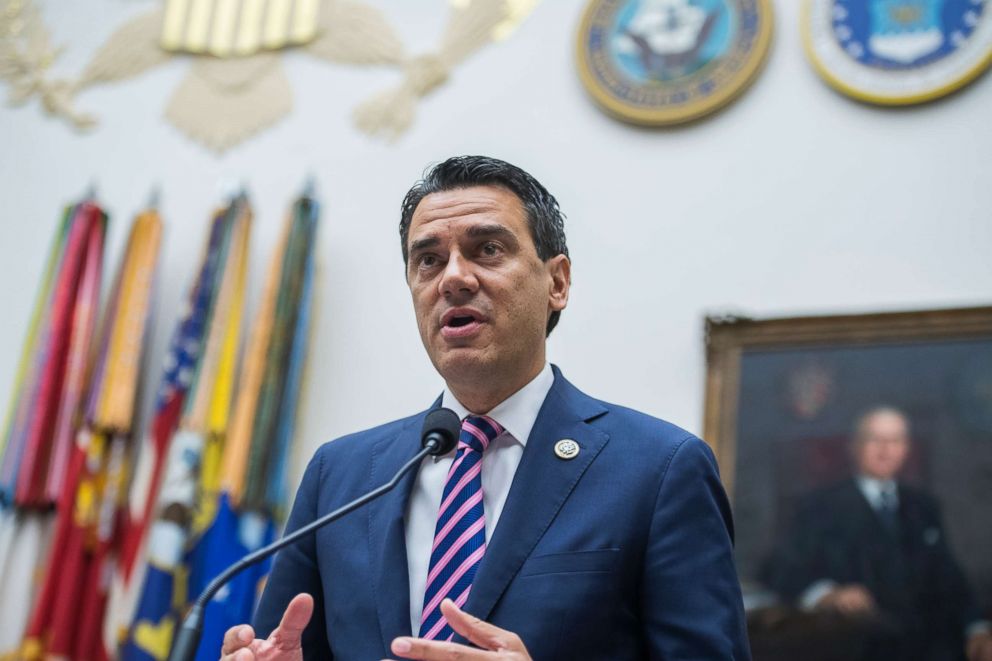 Six Democrats are running in Tuesday's Democratic primary, where many sides of the party are being represented. Teacher Tom Niermann is running a campaign focused on education and gun violence, lawyer and former MMA fighter Sharice Davids is one of a handful of candidates nationwide looking to become the first Native American woman elected to Congress, and labor organizer Brent Welder is running a campaign backed by Sen. Bernie Sanders. Sanders and rising Democratic star Alexandria Ocasio-Cortez campaigned for Welder in his district last month.
The DCCC has listed the district as a target for a pickup in November, although their chances may hinge on which candidate they select Tuesday.
Kansas 4th Congressional District:Republican Ron Estes and Democrat James Thompson matched up in a special election last year to replace Mike Pompeo, who left to become part of the Trump administration. Estes won the race by six points, a surprisingly close race for a district that Trump won by 27 points, and both are looking to run for the seat this year.
But first, will the real Ron Estes please stand up? Estes will have to face an odd hurdle in his primary as he must first defeat Ron Estes. Yes, the current congressman Ron G. Estes has a primary challenger by the name of Ron M. Estes, a registered Democrat looking to unseat Rep. Estes by taking advantage of their shared name. Rep. Estes will have an advantage, however, as he will be listed as "Rep. Ron Estes."
On the Democratic side, Thompson is running against Laura Lombard but already has an eye on the general election. Bernie Sanders and Alexandria Ocasio-Cortez campaigned for Thompson when they came to Kansas last month and pledged to help Thompson flip the seat "red" this year, presumably referring to the red color used by democratic socialists. The candidates could not be much further apart politically, but if either Estes or Thompson win, the seat will be some form of red next term.
Michigan U.S. Senate: Sen. Debbie Stabenow is likely the least vulnerable Democratic incumbent up in 2018 in a state Trump won in the 2016 election, but that has not stopped the President from wading into yet another race.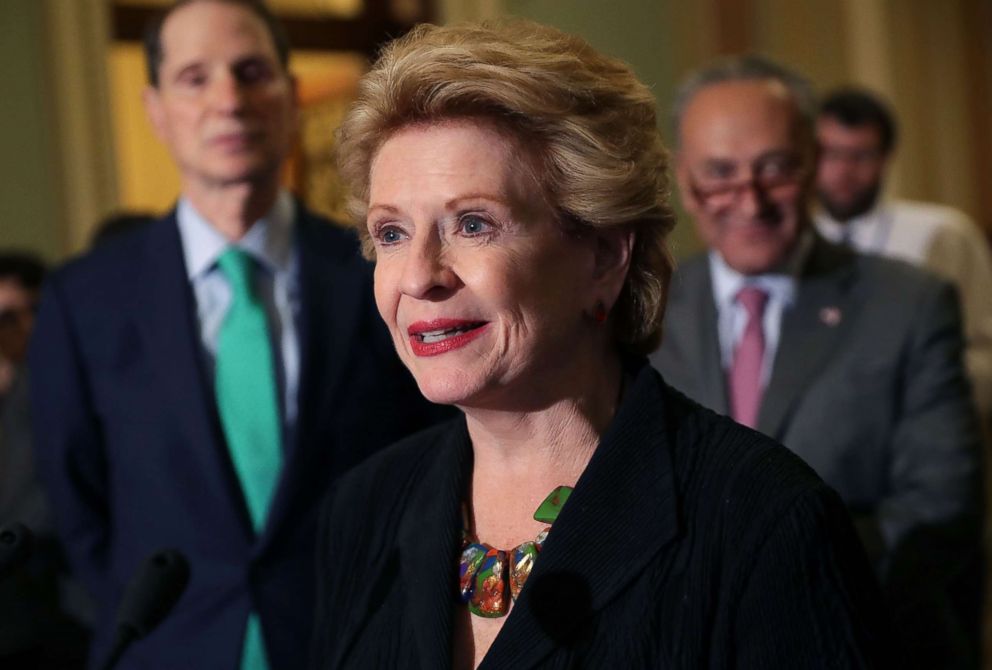 Trump endorsed Army veteran and businessman John James in a series of late-July tweets ahead of the Republican primary. James faces competition in the GOP primary in another wealthy businessman, Sandy Pensler, who has loaned his campaign $5 million according to FEC records.
Either James or Pensler will face an uphill battle against Stabenow, who won re-election by more than 20 points in 2012 and has more than $9.5 million cash on hand according to her campaign's most recent FEC filing.
Michigan 8th Congressional District:Democrats are targeting this relatively centrist seat held by Republican Rep. Mike Bishop. The DCCC has put the district on their "Red to Blue" list and already backed Democratic candidate Elissa Slotkin.
Slotkin, a former National Security Council staffer under Presidents George W. Bush and Barack Obama, still has one opponent in the primary in Michigan State University professor Chris Smith, who has positioned himself to the left of Slotkin.
Bishop, a two-term incumbent, won both of his previous elections by double digits, albeit with less national money backing his opponents. The NRCC has responded by putting Bishop on its Patriots program list, which seeks to provide backing to potentially vulnerable Republican incumbents.
Michigan 11th Congressional District: This open seat consisting almost entirely of Detroit suburbs will test whether Democrats' "Blue Wave" will crest over traditionally Republican-leaning areas. Incumbent David Trott won by 13 points in 2016 as a Republican but is not running for re-election.
Republicans have a competitive primary, with state representative Klint Kesto and former state representative Rocky Raczkowski among the top fundraisers. Both, however, trail substantially in funds to businesswoman Lena Epstein, who has lent herself over $1 million during her campaign.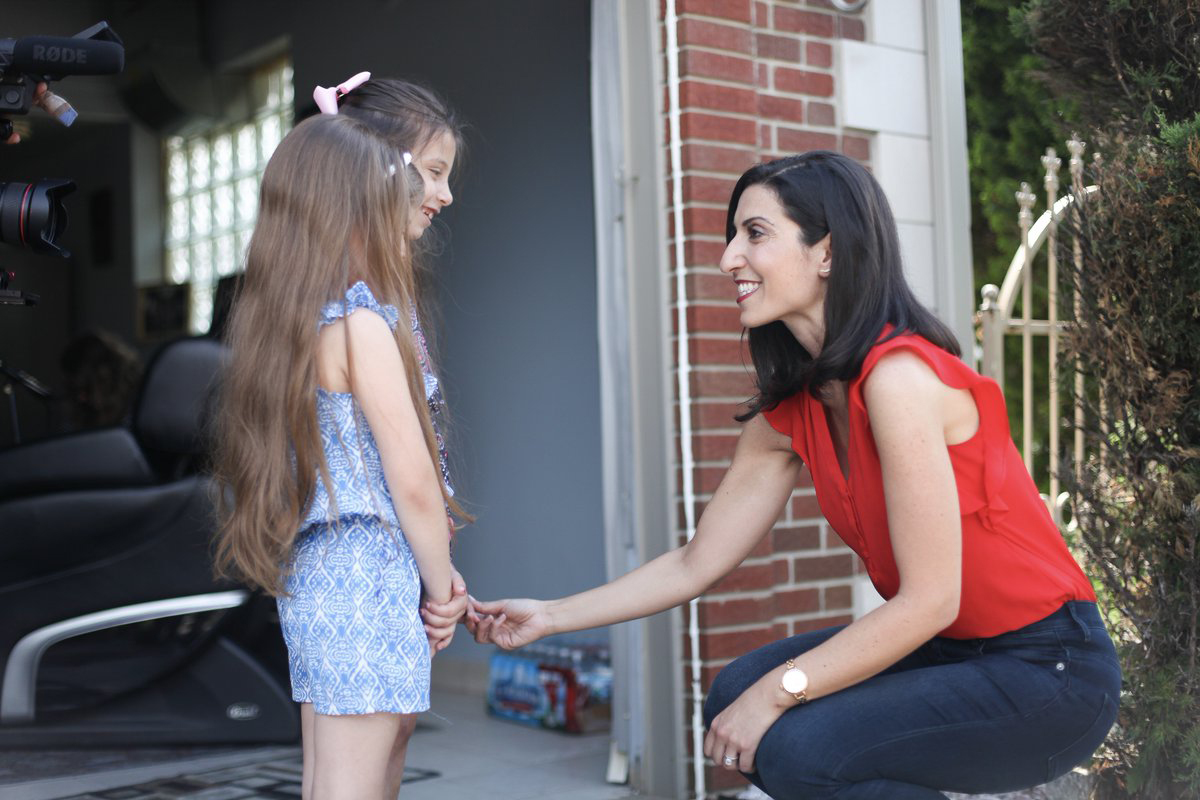 Democrats have a crowded field of their own, with four candidates posting hefty fundraising hauls. Healthcare entrepreneur Suneel Gupta, brother of CNN medical reporter Sanjay Gupta, leads the field in funds, trailed next by state representative Tim Greimel.
Fayrouz Saad, who would be the nation's first Muslim congresswoman, and former Chief of Staff to the Obama's administration's bailout of the auto industry, are also running competitive campaigns to win the nomination.
The seat is one that Democrats will be focusing on for November, as the district is not only on the DCCC's list of targets but also likely to be a recipient of some of the $3.5 million that liberal billionaire Tom Steyer has pledged to help Democrats win in Michigan.
Michigan 13th Congressional District: In this heavily Democratic majority-minority district, there will be not one but two primary elections going on. Because of the resignation of longtime Democratic Rep. John Conyers amid sexual harassment allegations, there will be primaries both for a special election to fill the last two months of Conyers' current term as well as the regularly scheduled general election.
A family feud led to the Congressman's son John Conyers III being disqualified from the Democratic primaries, as his cousin state senator Ian Conyers forced him off the ballot by arguing that Conyers III did not secure enough signatures to run. Conyers III responded by filing to run as an independent in the regular general election.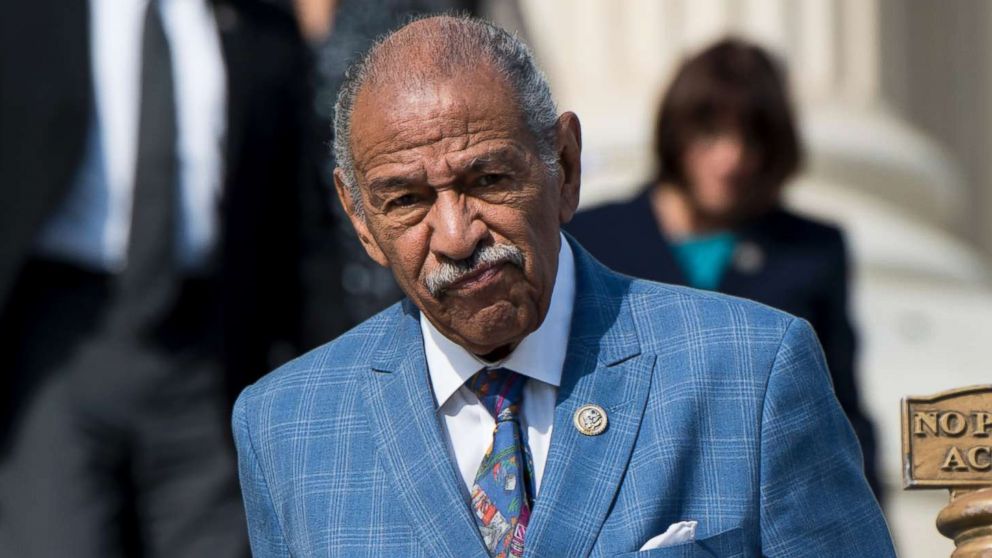 But there's a solid chance that neither Conyers will win election to the seat held by the family patriarch for over a half-century. Many of Detroit's elected officials have backed City Council President Brenda Jones. The leading fundraiser, however, has been Palestinian-American Rashida Tlaib, who has the backing of DNC vice-chair Keith Ellison and the Bernie Sanders-affiliated Justice Democrats.
Westland Mayor Bill Wild is running as another progressive candidate, potentially eyeing a path to victory by relying on support from the district's minority white population.
Missouri U.S. Senate: Sen. Claire McCaskill and Missouri Attorney General Josh Hawley both technically have primary challengers, but both will be looking at Tuesday's primary more so as a test of their ability to turn out voters for what should be a very close general election in November.
McCaskill, a two-term Senator who survived her first re-election bid in part thanks to the shortcomings of her opponent Todd Akin, faces a more formidable challenge in the 38-year-old Hawley.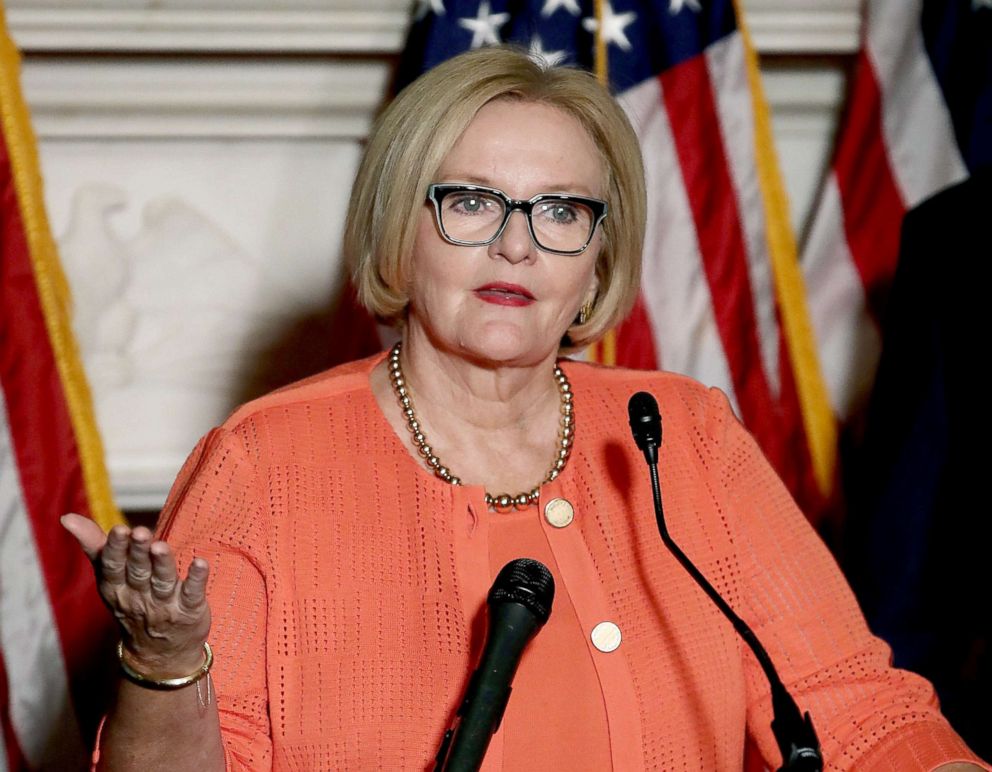 Hawley led the investigation into Missouri Governor Eric Greitens, who resigned in May amid a probe into the Governor's alleged corruption, blackmail and sexual misconduct. As Missouri's attorney general, he has also helped push a challenge to the Affordable Care Act's requirement for insurers to cover people with pre-existing conditions.
McCaskill has countered by making health care coverage a key issue of her campaign. She also has portrayed herself as a hard worker, touting her 50 town-hall meetings last year, countering Hawley, who has been criticized by some Republicans for not putting enough effort into his campaign.
Washington 5th Congressional District: Republican Conference Chair Cathy McMorris Rodgers may potentially be vulnerable in her seat as she vies for re-election.
With Speaker of the House Paul Ryan stepping aside after these elections, McMorris Rodgers is in line for a promotion and could potentially run to be the party's leader in the House.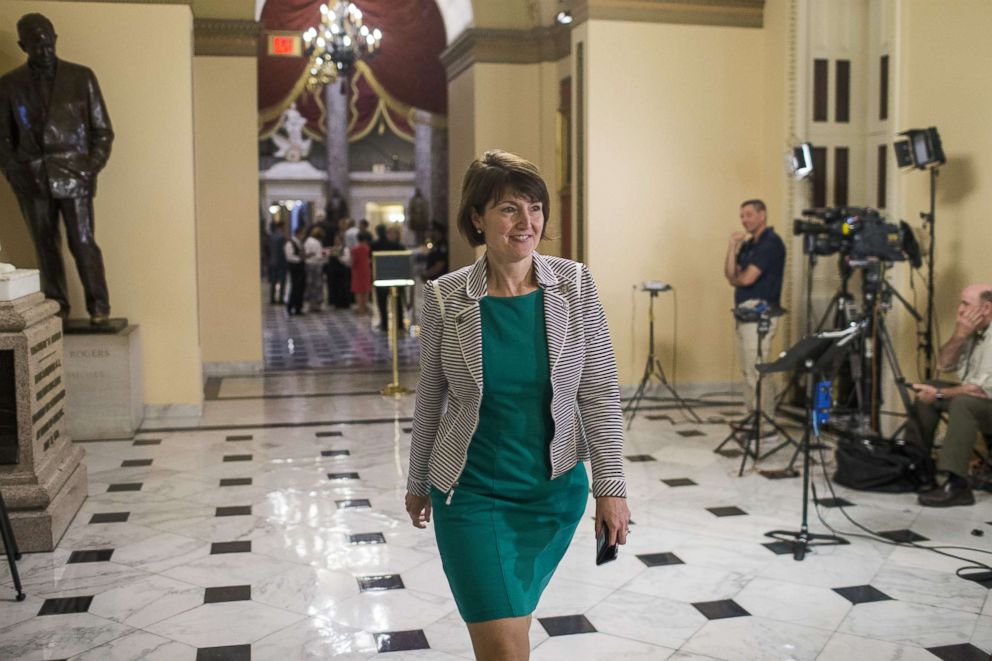 But McMorris Rodgers will have to negotiate a crowded primary field thanks to Washington's unconventional "top-two" primary system. Two other Republicans, a pro-Trump independent candidate and a Democratic challenger, former State Sen. Lisa Brown, will all participate in Tuesday's primary. The top two finishers regardless of party affiliation will move onward to the general election.
McMorris Rodgers is still heavily favored to advance and slightly favored over her Democratic opponent in the general election, but she will have a slightly more complicated road to re-election than most of her leadership colleagues.