Progressives think Senate Democrats aren't doing enough to stop Kavanaugh confirmation
At Netroots Nation, progressives shared their frustration at Senate leaders.
Senator Kamala Harris told a crowd of progressive activists over the weekend that she thought a battle over the pending Supreme Court nomination was worth it, politically.
"Damn right, it is worth the fight," the California Democrat boomed.
It was what the crowd of organizers wanted to hear.
Among professional strategists and volunteer activists, especially those to the left in the Democratic Party, there is a growing frustration that Democratic Senate leaders are not thinking outside the box and doing enough to keep President Donald Trump's pick for the Supreme Court, from being confirmed.
"If he gets appointed, we lose Roe. There is really no option," Heidi Sieck, co-founder of #VoteProChoice, told ABC News during an interview at the Netroots Nations conference, referring to the landmark Roe v. Wade Supreme Court case that protected abortion rights. Democrats and Republicans both argue that Trump's latest nominee, Judge Brett Kavanaugh, would tilt the balance of the court very conservative, if he's confirmed.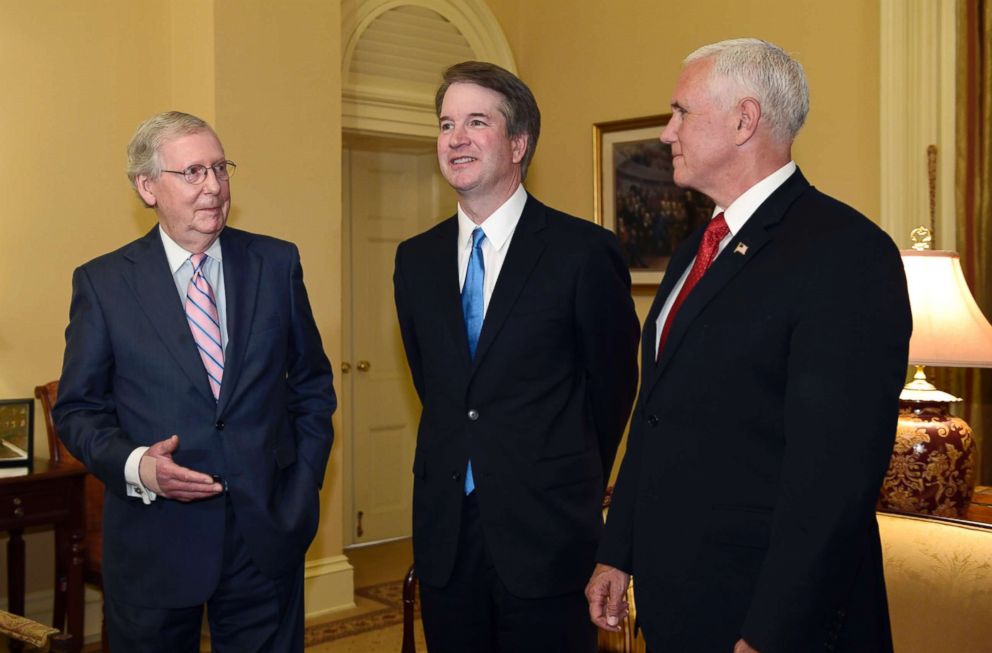 "Folks serving in the senate for so long, where the senate is a dignified place, have a sense memory of how things should be," Sieck went on. She said Democrats on Capitol Hill were out of touch with the grassroots and state-based activists. "They need to evolve quickly. They are using old language for a new time."
Over and over, organizers like Sieck expressed frustration that Democratic leaders like Chuck Schumer had not publicly stated that all Democrats were expected to vote against the pending nomination of Judge Brett Kavanaugh. While they acknowledged that Schumer likely cannot compel members of his caucus to vote one way or another (especially those in tough re-election campaigns), saying publicly that he hopes they all will oppose the confirmation would allow activists to get to work and add pressure.
Most progressives at the annual Netroots conference sounded particularly frustrated that so many Democrats, even some from bluer states that are not up for re-election, still wanted to review Kavanaugh's record and wait for committee hearings, before deciding.
"It proves to me that folks still fundamentally do not understand what standing up to Donald Trump looks like in 2018," Neil Sorka, spokesperson for Democracy for America, told ABC News. He threw up his hands and swore when talking about some Democratic senators playing "footsie" with the idea of voting in favor of the nomination. He called the pretense "galling."
California Democratic State Senator Kevin de Leon, who is running an insurgent campaign against fellow Democrat and long-time sitting Senator Dianne Feinstein, said if he were already in the US Senate he try to block day-to-day functions and procedures in the chamber.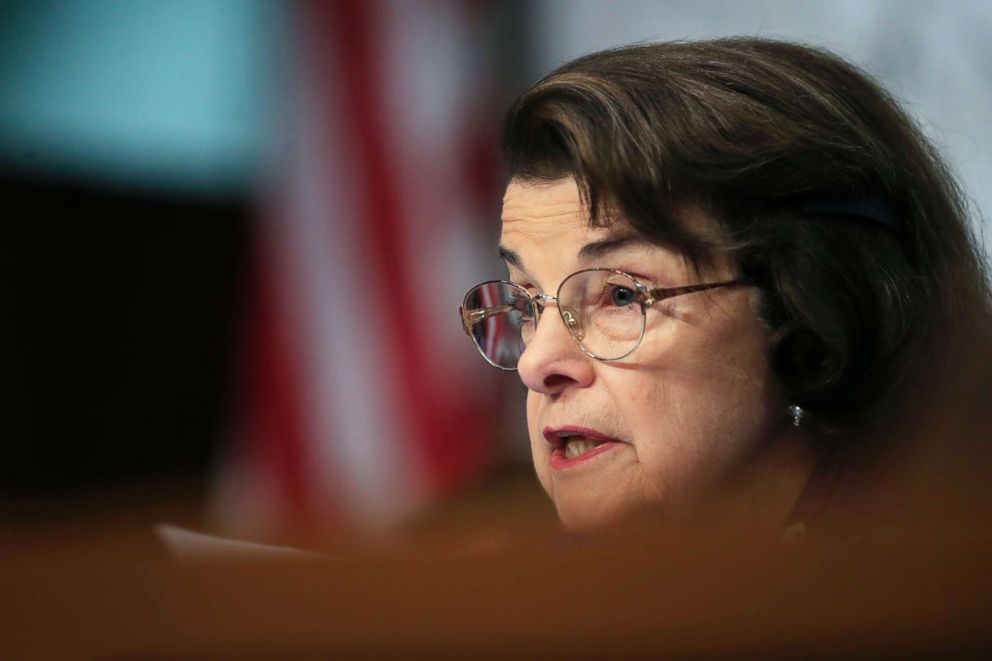 "You cant show up to the U.S. Senate floor. You can't go to establish a quorum," he told ABC News in an interview. "This has lifetime ramifications. The consequences are not cyclical. The consequences are a lifetime on the issues that matter the most to the American people."
He listed issues the Supreme Court will likely take up from immigration to environmental protections, health care and consumer rights, and gun control.
"Asking hard questions during Judiciary Committee hearings is not going to stop this nomination," de Leon said with a not-so-subtle jab at his opponent. Feinstein is the ranking Democrat on the Judiciary Committee.
Sorka and several other activists at the conference agreed that drastic times called for drastic measures.
"Everything should be on the table. We literally have nothing to lose," Sorka continued. "We need to go and think outside of the box and Senators need to think outside their comfort zones."
Republicans took historic measures to get to this point in the Supreme Court nomination process.
First, for nearly a year, Senate Republican Majority Leader Mitch McConnell refused to bring former President Obama's Supreme Court pick to a vote on the floor.
When President Trump assumed office and nominated his first Supreme Court justice, Neil Gorsuch, Republicans changed the rules to lower the threshold for a confirmation dramatically.
Three Democratic Senators up for re-election this year voted to confirm Gorsuch: Heidi Heitkamp, D-North Dakota; Joe Manchin, D-West Virginia; and Joe Donnelly, D-Indiana.
In order for Democrats to defeat the Kavanaugh nomination this go around, they need all of their members to oppose him plus two Republicans to flip and vote "no" as well.
If it appears likely he will be confirmed anyway, some in Washington have argued it does not make sense to force Democrats running again in red states to take a tough vote.
Progressive through largely roll their eyes to this claim. They argue, first, voters that concerned with the issue are pretty partisan, and, second, that standing up on principle and making a compelling argument for a "no" vote could actually help rally and inspire Democratic voters.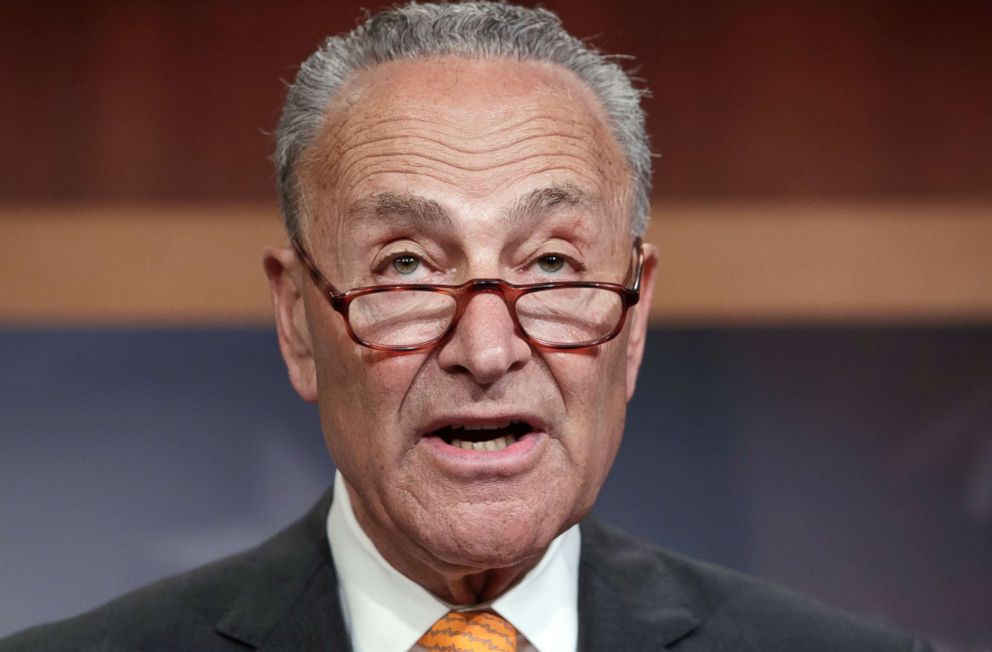 "It is unimaginable that Schumer thinks there is a choice between getting a Heidkamp elected and being tough on this Kavanaugh nomination. It's mind-blowing to me," Shaunna Thomas, Executive Director of UltraViolet, a leading women's advocacy group. "That is what he is projecting by not telling the whole caucus to say, 'no.'"
Thomas argued that Schumer was not only giving Democratic senators an out, but also giving cover to moderate Republicans, who might otherwise have felt pressure to oppose the nomination.
"Why would they vote no, if Democrats might not all vote no?" she continued.
"People in this moment really respect leadership and by doing something so transparently about appeasing Trump or a Trump White House, Heidkamp would be exposing her weaknesses as a leader," Thomas added. "I think it undermines her chances of winning, by making this craven political calculation."
The Senate Democratic Whip, Dick Durbin, D-Illinois, said on last week's episode of ABC's Powerhouse Politics podcast that his colleagues are independent and would make up their own minds.
"I think my colleagues, on an historic decision like this, a critically important decision like this, are going to make the decision they think is right for America. It may not play well back home. It may play very well at home, but I don't think that's the first consideration," Durbin said.