Congressional retirements can indicate which way the political winds are blowing.
With House Speaker Paul Ryan's announcement Wednesday that he will not seek re-election in 2018, 24 Republican retirements have been announced thus far this cycle in the House, the most in one congressional cycle dating back to 1973, according to "casualty lists" compiled by the congressional reporting outlet Roll Call.
Ryan's announcement may signal more difficulties ahead for Republicans, who are hoping to hold on to their majority in the U.S. House in what is already expected to be a difficult midterm environment.
Rep. Dennis Ross, R-Fla., whose suburban district partially encompasses the Tampa suburbs, also announced Wednesday that he is not seeking re-election to his seat.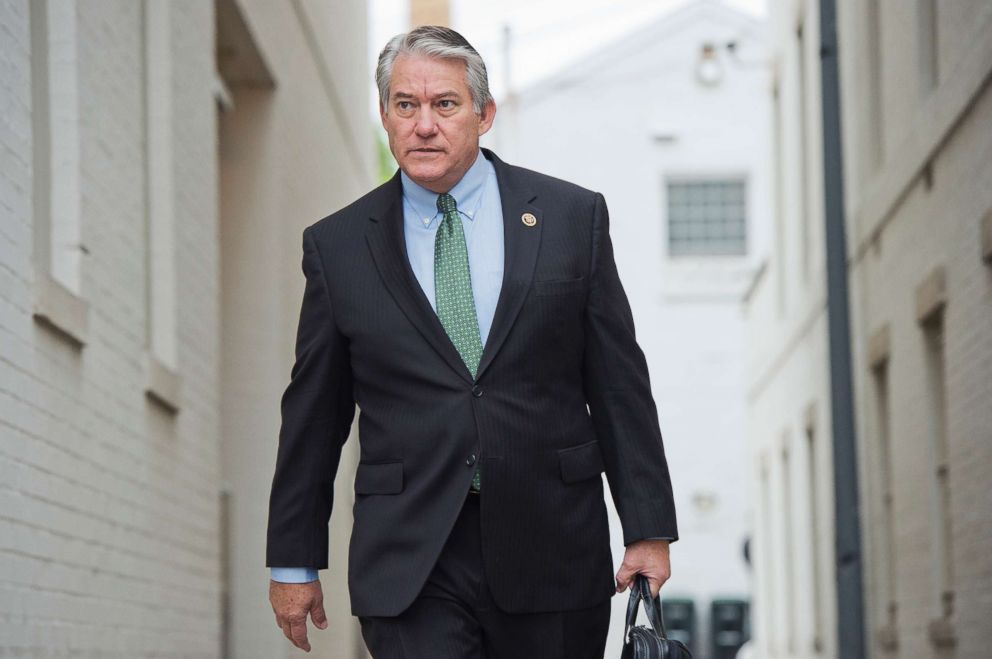 In addition to Ryan and Ross, Reps. Trent Franks, R-Ariz., Pat Tiberi, R-Ohio, Tim Murphy, R-Pa., Rep. Blake Farenthold, R-Tex. and Jason Chaffetz, R-Utah also left politics this cycle, resigning their seats for various reasons. Four other GOP representatives also resigned their seats to join President Donald Trump's cabinet and had their seats filled by Republicans in special elections.
Democrats hope this high number and polls showing enthusiasm among their voters means a wave election will come their way in November. Those hopes were bolstered earlier this month by Democrat Conor Lamb's upset victory in Pennsylvania's 18th Congressional District, won by Trump by nearly 20 points in the 2016 presidential election and held by Murphy since the early 2000s.
They need 23 seats to win back control of the House. It's a tougher climb in the Senate, where Republicans are defending nine seats while Democrats have 24 in play, including the two seats held by Sen. Angus King, I-Maine and Sen. Bernie Sanders, I-Vt., who caucus with them.
Four Republican Senators have also announced that they will not seek re-election in 2018: Thad Cochran of Mississippi, Bob Corker of Tennessee, Jeff Flake of Arizona and Orrin Hatch of Utah.
While the 33 total Republican and Democratic House members retiring so far this cycle does not approach the record 52 members that retired during the 102nd Congress (1991-1992), the numbers do not tell the whole story when it comes to congressional retirements this cycle.
A number of high-profile members, including committee chairs and other nationally prominent figures, have decided to forgo another term in a Congress defined by indecision and gridlock in recent years, and a Republican president struggling to keep his approval rating over 40 percent.
Turning in the Gavel
There are currently 10 Republican committee chairs retiring or seeking a higher office. It's a jarring number because the position is one of the most powerful a rank-and-file members of the House can achieve.
One of the most surprising was that of Rep. Rodney Frelinghuysen, R-N.J., who is leaving his spot atop the powerful House Appropriations Committee before he is term-limited from the position. Lawmakers can only serve three terms as committee chairs, according to Republican rules the party adopted in 1994 in order to let younger members have a chance at the gavel.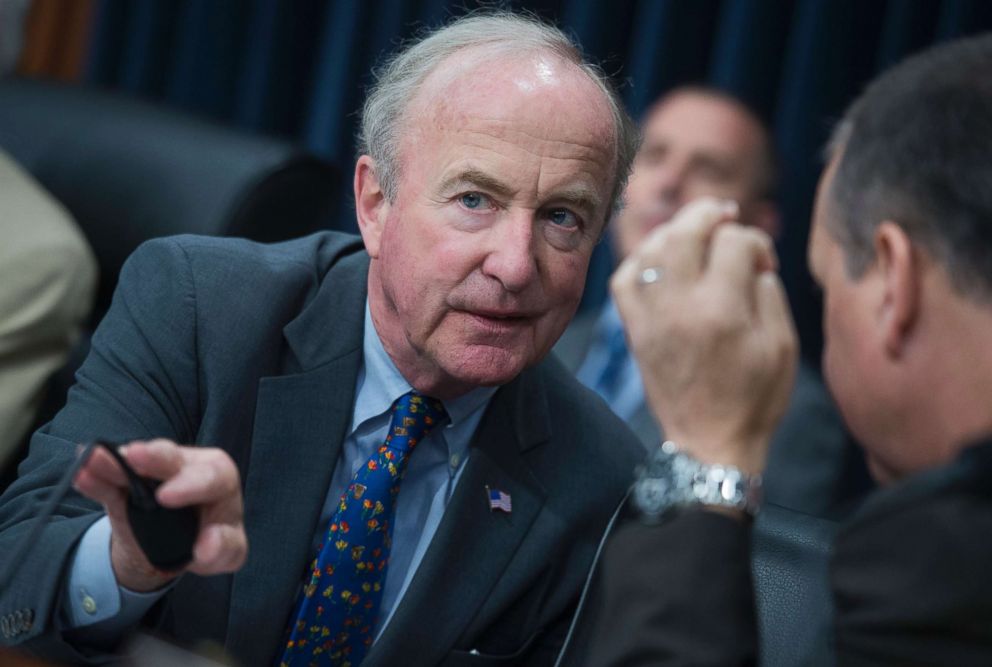 But Frelinghuysen was running in a competitive House seat and would have likely faced veteran and former federal prosecutor Mikie Sherrill, who proved to be a strong fundraiser. It appears a tough November contest outweighed the might of the Appropriations gavel.
Another short-term chairman to depart is Rep. Trey Gowdy of South Carolina, who is leaving the top spot of the House Oversight and Government Reform Committee.
But other chairmen, such as Reps. Ed Royce of the Foreign Affairs Committee; Jeb Hensarling of the Financial Services Committee; Lamar Smith of the Space, Science, and Technology Committee; Bob Goodlatte of the Judiciary Committee; and Bill Shuster of the Transportation Committee would have to return to the life of a rank-and-file member due to the limits, or mount a run to head a different committee.
No More Middle Ground
Retirements among moderate Republicans could be the biggest sign to date of Democratic chances in 2018. These moderates represent swing districts that could go blue now that there's not an incumbent to keep them red.
Some moderates complained of the difficulty in governing and the partisan atmosphere in Washington as they reason they are leaving.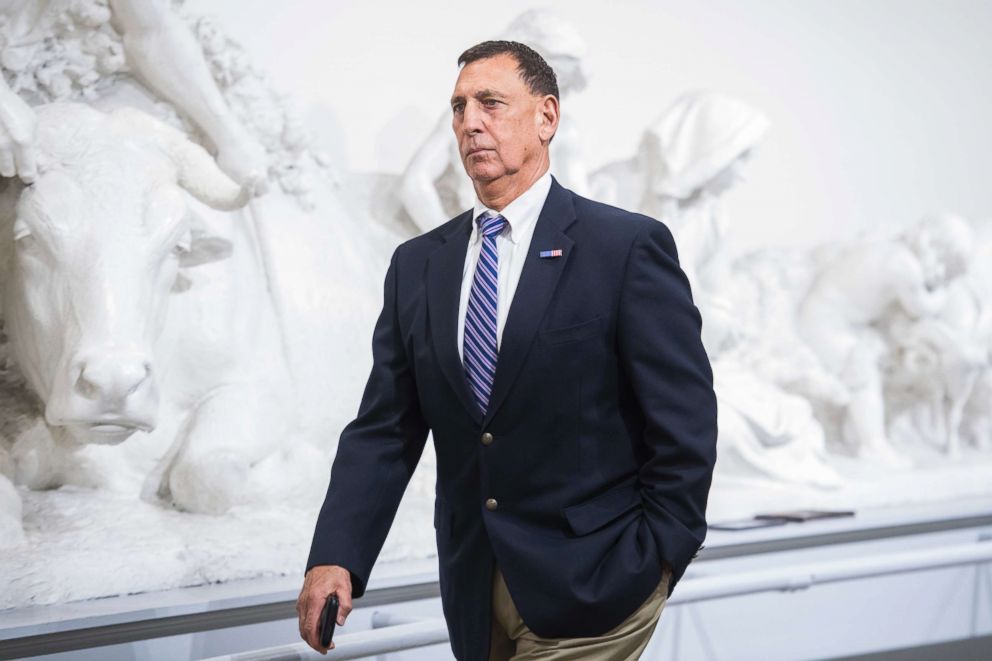 Republican Rep. Charlie Dent of Pennsylvania told ABC News: "The most basic task of governing has become exceedingly difficult."
"These are herculean efforts just to do the basics," he added. "The parties are too polarized which leads to paralysis and we don't get things done."
Costello, a 41-year old fellow Pennsylvanian, faced a very difficult road to re-election. His already purple seat, perched just outside of Philadelphia, was transformed from a seat that Hillary Clinton won by one point in 2016, to a seat she won by nine points after the state supreme court redrew the congressional maps.
The U.S. Supreme Court denied a motion to delay the new maps from taking effect earlier this month, effectively settling the issue.
Costello lamented the effect that President Trump has had on the current political environment, saying it has become increasingly difficult to govern.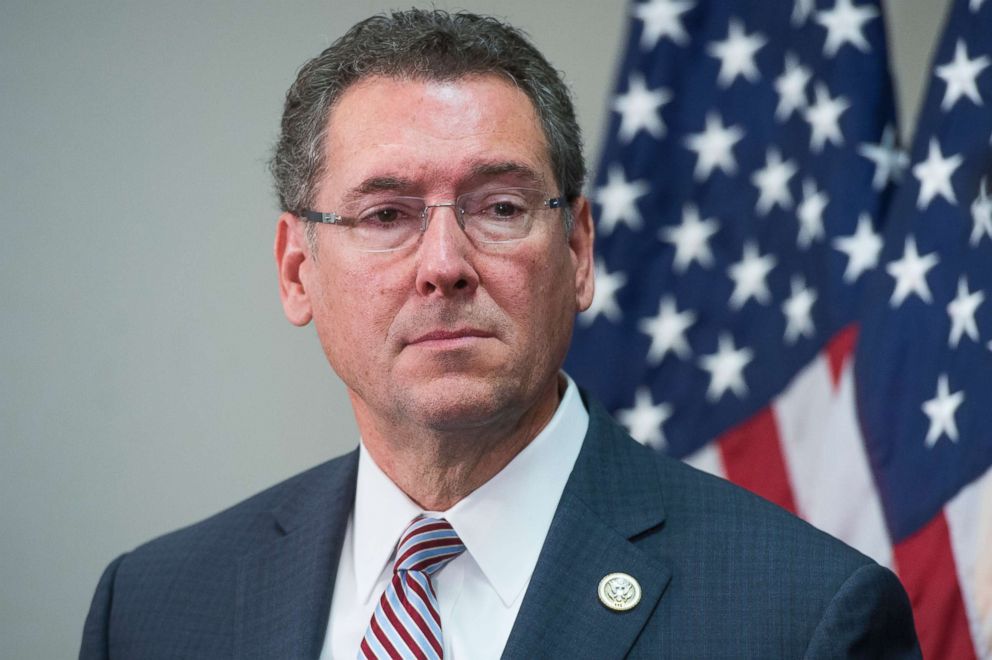 "Whether it's (President Trump's rumored affair with porn start) Stormy Daniels, or passing an omnibus spending bill that the president threatens to veto after promising to sign, it's very difficult to move forward in a constructive way today," Costello said in an interview.
"It is a sad commentary on the state of our culture and political environment. It's not me doing it, but I am the one who gets the brunt of it."
Other GOP moderates joining him in not seeking reelection are Dave Reichert of Washington, Dave Trott of Michigan, Ileana Ros-Lehtinen of Florida, and Frank LoBiondo of New Jersey.
An historic session
While the overall number of retirements this cycle on both sides of the aisle are nowhere near historical highs, the number of Republican retirements have reached record numbers.
The previous high of 22 GOP retirements came during the 110th Congress (2007-2008) which saw the ascendance of then-Senator Barack Obama to the national stage, which preceded a Democratic wave in 2008 when the party added 21 seats to their already substantial majority.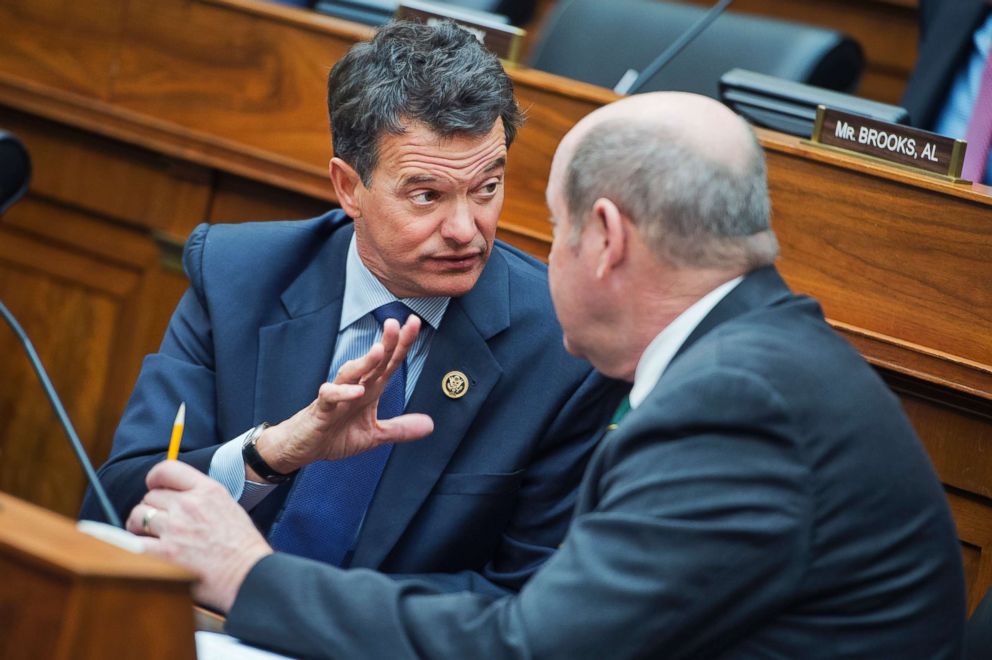 The speculation that 2018 could be a wave year for Democrats is well underway, but the connection between the tough political environment expected for the GOP and the increasing number of retirements is not as clear as some make it out to be.
"There's a polarizing president in the White House and an increasingly polarized Congress," said Leah Askarinam, an analyst at Inside Elections, which provides nonpartisan analysis of campaigns for the U.S. Senate, U.S. House, Governor and President.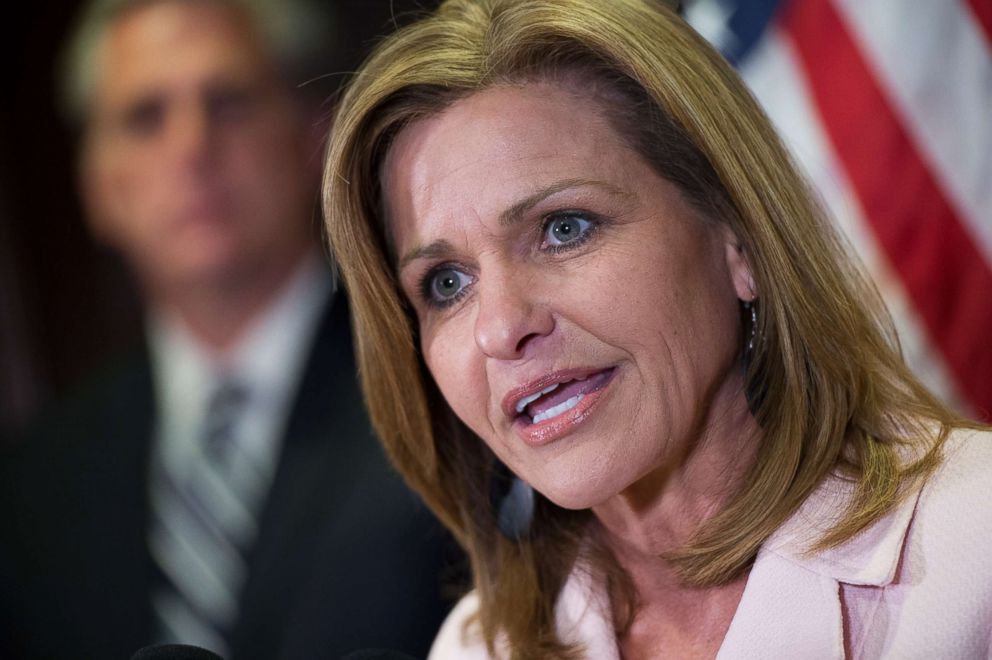 "You have the #MeToo movement and sexual harassment cases getting more attention, you had the congressional baseball shooting, so it's a combination of forces that are driving these retirements," Askarinam said.
Opting for higher office
Republicans retiring in droves, while a noteworthy trend, is not the only story when it comes to House member's plans beyond 2018.
Eight Democrats and 13 Republicans are forgoing re-election attempts to their seats in 2018 and instead are seeking a higher office like the U.S. Senate or a governorship. One Democrat, Rep. John Delaney, D-Md., has already launched a presidential campaign and has been recently placing television ad buys in Iowa, close to two years out from the first 2020 caucuses.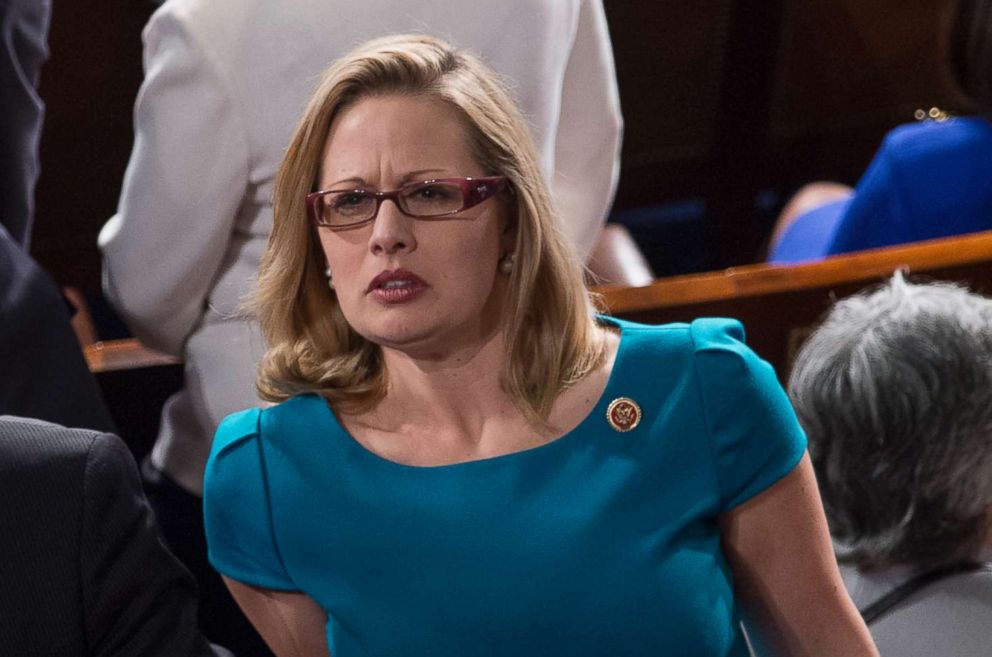 Of those 20 members besides Delaney seeking an electoral upgrade, 10 are seeking a seat in the U.S. Senate and nine are returning their respective states for a try at the governor's mansion.
Republicans currently occupy 33 of the nation's 50 governorships, a number national Democrats are keenly aware of.
"Across the country, people are realizing that the best way to make an impact is on the state level," said Jared Leopold, the Communications Director for the Democratic Governors Association (DGA).
Leopold also said that the issue of redistricting, a process that for many states will take place following the 2018 midterm elections, is a driving factor among some Democrats running for governor while taking a swipe at the Republicans members seeking gubernatorial seats.
"It's interesting that those GOP members running are trying to use their role in Congress to show their undying loyalty to Donald Trump," Leopold said referring the five GOP members running for governor in 2018.
Republicans, however, see the members seeking to become their state's top executive as a strength, not a weakness.
"Any of those candidates would make strong governors for their respective states, and continue the strong pro-growth leadership that voters are craving," Jon Thompson, the Communications Director for the Republican Governor's Association (RGA) wrote in an e-mail to ABC News.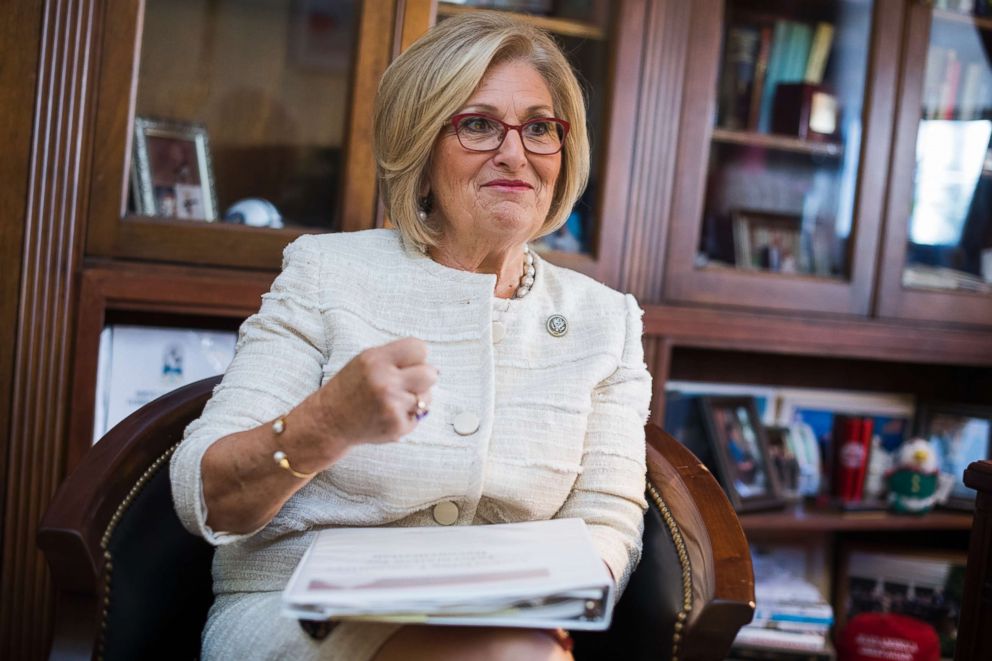 "If the DGA thinks they can continue to ignore their own poor candidate recruitment and anemic fundraising, and only issue attacks again President Trump…they're in for another devastating Election Day," Thompson added.
The other side of the aisle
House Democrats have their share of retirements, too.
And a few of those seats could be picked up by Republicans, such as those of retiring members Carol Shea-Porter of New Hampshire and Rick Nolan of Minnesota or the seat of Rep. Tim Walz of Minnesota, who is running for governor.
In addition to Walz, several House Democrats are seeking higher office, including Reps. Beto O'Rourke, who's running against GOP Sen. Ted Cruz in Texas, and Kyrsten Sinema, who is running for Senate in Arizona.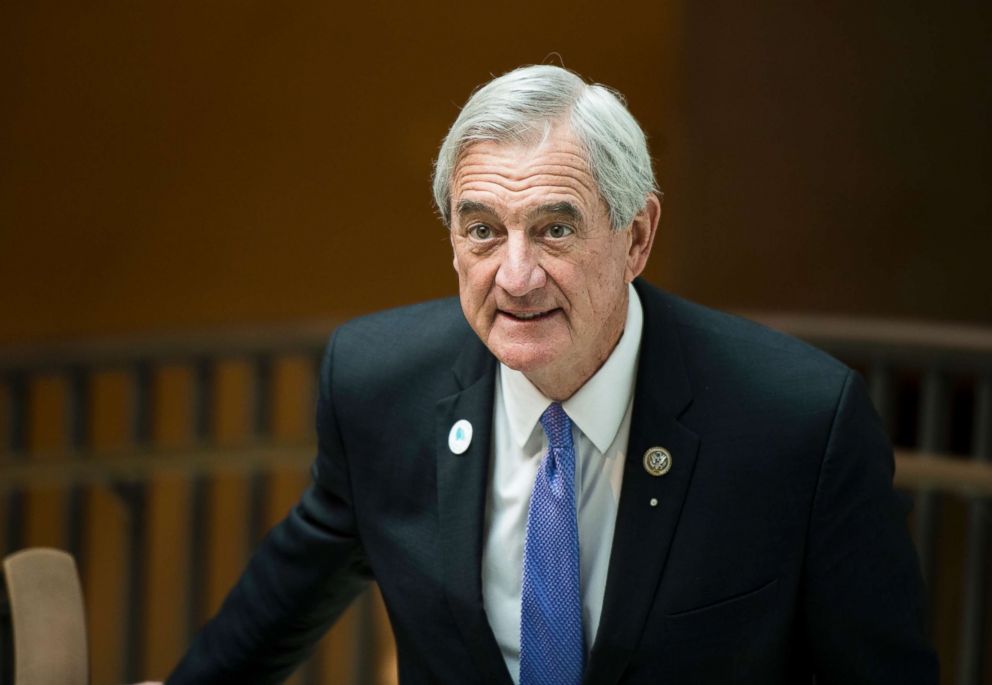 Full list of Republican House members retiring this cycle:
Ed Royce (CA-39)
Darrell Issa (CA-49)
Dennis Ross (FL-15)
Tom Rooney (FL-17)
Ileana Ros-Lehtinen (FL-27)
Lynn Jenkins (KS-02)
Dave Trott (MI-11)
Gregg Harper (MS-03)
Frank LoBiondo (NJ-02)
Rodney Frelinghuysen (NJ-11)
Ryan Costello (Pennsylvania)
Pat Meehan (Pennsylvania)
Bill Shuster (Pennsylvania)
Charlie Dent (Pennsylvania)
Trey Gowdy (SC-04)
Jimmy Duncan (TN-02)
Ted Poe (TX-02)
Sam Johnson (TX-03)
Jeb Hensarling (TX-05)
Joe Barton (TX-06)
Lamar Smith (TX-21)
Dave Reichert (WA-08)
Paul Ryan (WI-01)
Bob Goodlatte (VA-06)
Resignations (3):
Trent Franks (AZ-08)
Pat Tiberi (OH-12)
Blake Farenthold (TX-27)
Seats that were resigned and filled by special elections (6):
MT-At large: Ryan Zinke resigned to become Interior Secretary. Greg Gianforte elected to fill the seat.
UT-03: Jason Chaffetz resigned, John Curtis elected to fill the seat.
KS-04: Mike Pompeo resigned to become CIA director. Ron Estes elected to fill the seat.
GA-06: Tom Price resigned to become HHS Secretary. Karen Handel elected to fill the seat.
PA-18: Tim Murphy resigned. Conor Lamb elected to fill the seat.
SC-05: Mick Mulvaney resigned to become OMB director. Ralph Norman elected to fill the seat.