Rep. Alexandria Ocasio-Cortez is inspiration behind upcoming comic book
The comic's creator says it will include a broad range of stories.
Rep. Alexandria Ocasio-Cortez, who has been described as a rising star in the Democratic Party, will soon star in a comic book entitled: "Alexandria Ocasio-Cortez and the Freshman Force: New Party, Who Dis?"
Josh Blaylock, the founder of Devil's Due Comics, told ABC News that the comic book will be an anthology, telling a wide range of stories.
"I have a really, really nice, sweet one that's just like a pleasant commentary on just being excited about things. There are some completely absurd, irreverent ones that are really like just cathartic venting about, you know, the current climate that we're living in," Blaylock said. "Some are more just like a narrative, educational overview."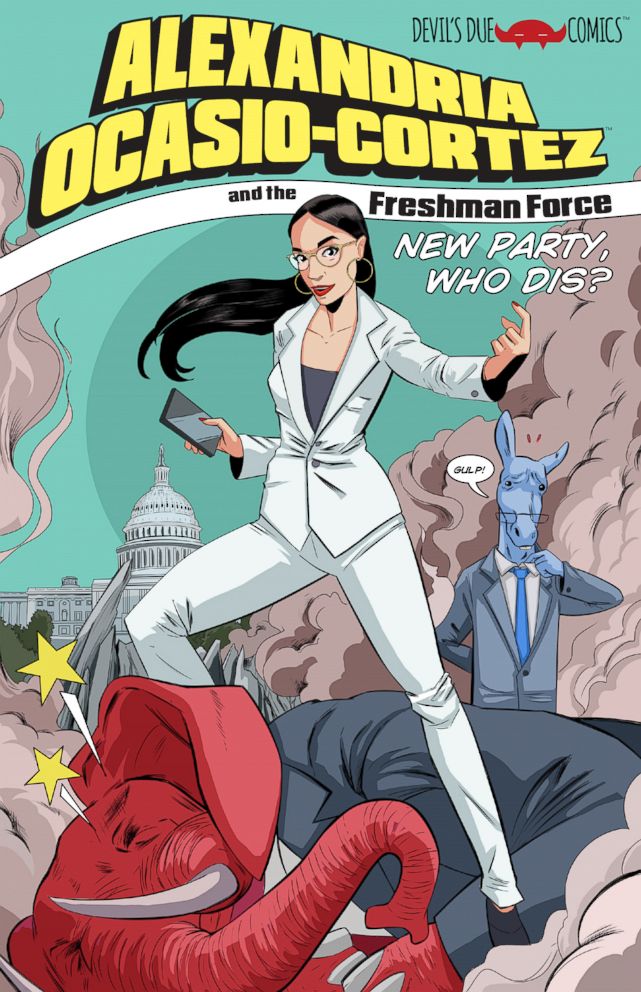 The comic book, which will be available in May, will not necessarily be the first of its kind. A graphic novel telling the story of Rep. John Lewis' role in the Civil Rights movement even received a National Book Award in 2016.
Blaylock said he was inspired in part by Ocasio-Cortez quoting Alan Moore, creator of Watchmen.
"That took off like wildfire in the comic book world and on comic book social media and I knew that now the clock was ticking. If we didn't move forward with this right away somebody else was going to beat us to the punch," Blaylock said.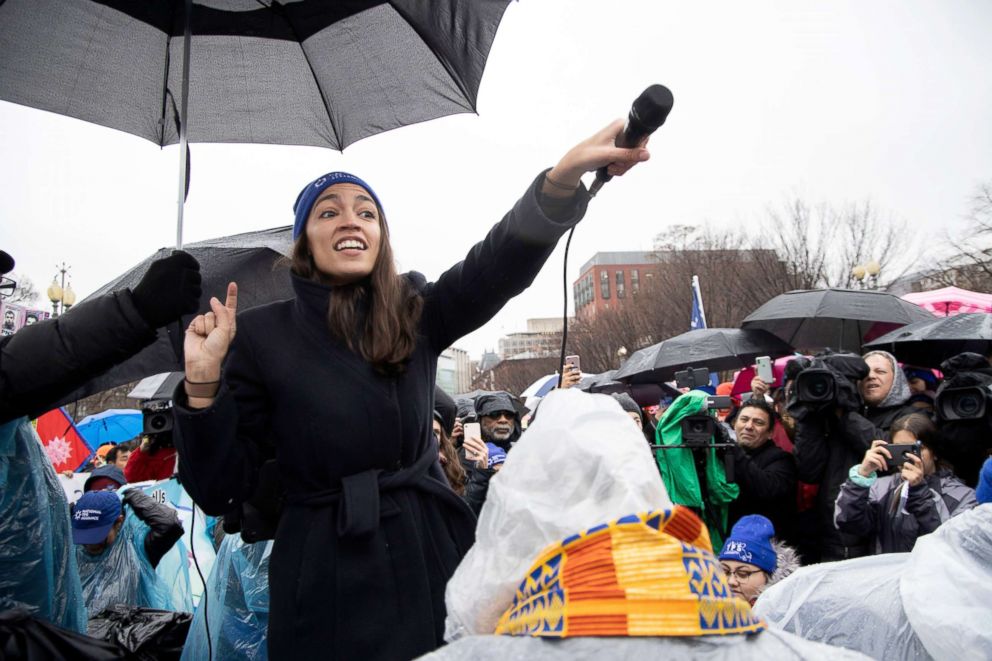 Blaylock said he thinks the comic book will provide "intelligent, unique commentary on current events in a way that only the comic book medium can."
"It's different than reading prose. It's different than watching a movie," Blaylock said. "It is something that happens between the panels when a talented comic book artist really knows what they're doing, that can convey information and feelings and a story in a way that you can't do in any other medium."
Ocasio-Cortez's office declined to comment.