Suspect arrested in assault of Rep. Angie Craig in her DC apartment building elevator
The incident didn't appear to be politically motivated, according to her office.
Rep. Angie Craig, D-Minn., was attacked in her Washington, D.C., apartment building on Thursday morning, her office said later that day, and police have since arrested a suspect.
"This morning around 7:15 a.m., Rep. Craig was assaulted in the elevator of her apartment building," Nick Coe, Craig's chief of staff, said in a statement. "Rep. Craig defended herself from the attacker and suffered bruising, but is otherwise physically okay," he added.
Craig, who has represented Minnesota's 2nd Congressional District since 2019, called 911 and the attacker fled the scene, according to Coe. He said there was no evidence the attack was politically motivated.
"Rep. Craig is grateful to the DC Metropolitan Police Department (MPD) for their quick response and asks for privacy at this time," Coe said.
The MPD announced Thursday that they had arrested 26-year-old Kendrick Hamlin, charging him with simple assault. It was unclear Thursday night if he was still in custody or when he would appear in court.
A police report obtained by ABC News states that the altercation began when Craig reported seeing a man acting erratically in her apartment building, as if "he was under the influence on an unknown substance."
Craig said she told the suspect "good morning," according to the police report, and she went to the elevator where the suspect followed her and started to do push-ups in the elevator.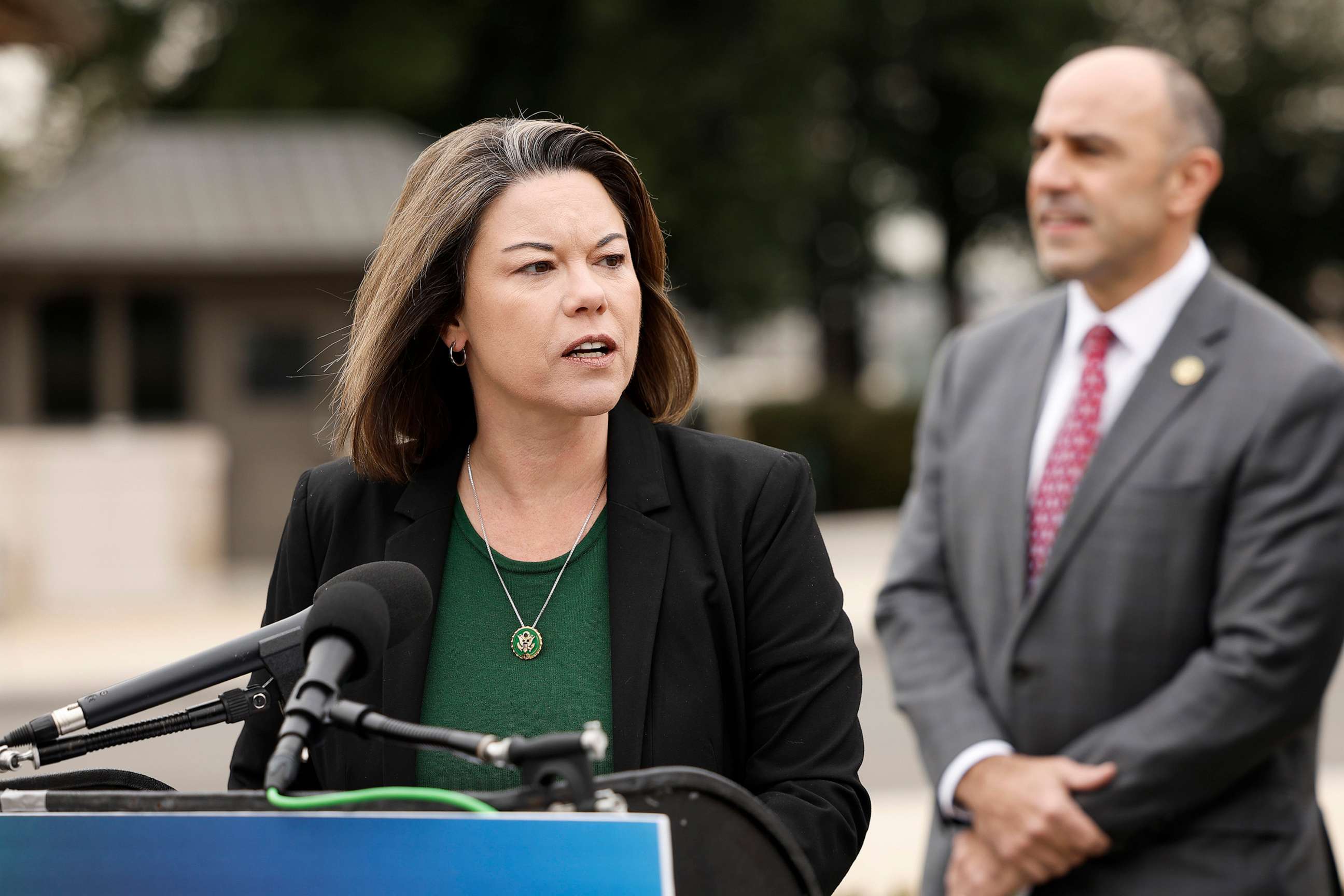 The congresswoman told police that with "a closed fist [the suspect] punched her on the chin area of her face, and later grabbed her neck."
Craig fended him off by pouring hot coffee on him, and he escaped before officers could arrest him, according to the report.
"My morning coffee really saved the day yesterday, but not exactly how I expected it to," Craig said Friday in her first public statement on the attack.
"On a serious note, I will also say that I was very, very lucky that I was not more injured -- and I'll have more to say about that soon," Craig said. She expressed gratitude for the "outpouring of support from friends, constituents and colleagues" and thank law enforcement "for their quick response and subsequent arrest of a suspect last night."
"I feel very fortunate to have escaped following the attack and be home in Minnesota today recovering," she added.
Minnesota Gov. Tim Walz, a Democrat, said Thursday afternoon that he had spoken with Craig and she was doing OK.
"Angie's a dear friend of mine," Walz said at a governor's panel hosted by Politico in Washington. "She represents part of a district that was part of my district when I was in Congress at one time. I was able to speak with her this morning and she talked a little bit about this. At this time, we do not know that it was politically motivated."
Walz continued, "I think Angie is physically going to be OK. Nobody, you know, at this point in time, [knows] the trauma that she's experiencing."
While Craig's office said her attack did not appear to be political, threats against lawmakers have been high in recent years, according to authorities.
A record-breaking 9,625 such threats were reported in 2021, according to statistics released by the U.S. Capitol Police, and 7,501 threat cases were investigated by Capitol Police in 2022.
"The threats against Members of Congress are still too high," U.S. Capitol Police Chief Tom Manger said last month.
In a statement, House Democratic leader Hakeem Jeffries called the attack on Craig a "terrifying assault" and said he had asked the House sergeant-at-arms and Capitol Police to work with the congresswoman to "to ensure that Angie and her family are safe while in our nation's capital and at home in Minnesota."
ABC News' Mariam Khan, Davone Morales and Lauren Peller contributed to this report.