Arizona Democratic Rep. Ruben Gallego announced Monday he is launching a bid for U.S. Senate to unseat independent Kyrsten Sinema.
"I have been deeply humbled by the encouragement I have received from the people of Arizona, and today I am answering the call to serve," Gallego said in a press release.
In a video announcement, Gallego shared his vision for Arizona and went after Sinema, who has yet to announce if she'll seek reelection.
"She's repeatedly broken her promises and fought for the interests of big pharma and Wall Street at our expense," he said. "I'm running for the U.S. Senate because the rich and the powerful don't need any more advocates in Washington -- but families who can't afford groceries do."
A Sinema spokesperson declined to comment on Gallego's announcement or criticism.
In an Arizona radio interview last week, Sinema said she was "incredibly proud of the work I've been able to accomplish in the United States Senate in the last couple years. And I'm going to stay focused on the work that I have ahead of us."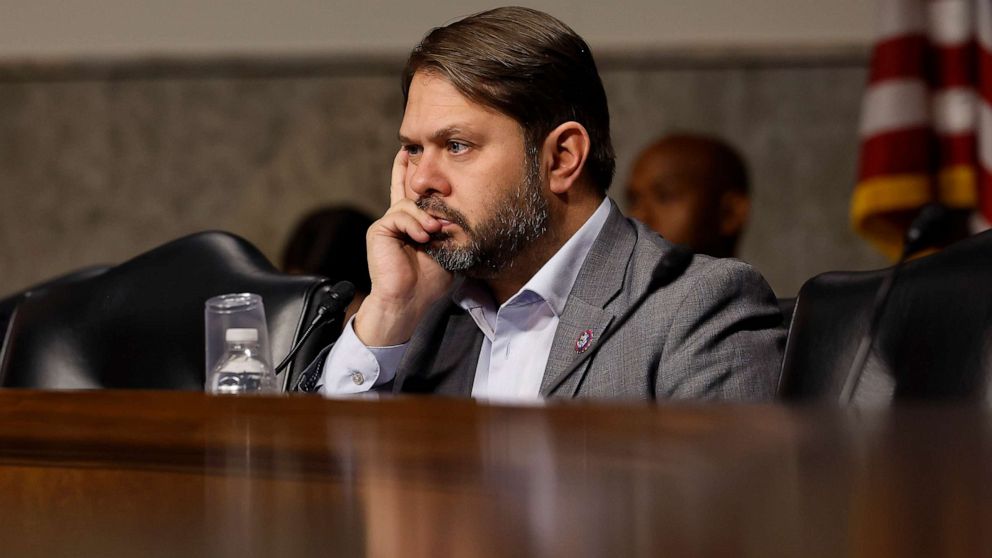 In particular, she touted her focus on "our border and immigration crisis" as she seeks to broker a legislative compromise.
She also pushed back in that interview on the focus on a future campaign challenge. "As I've been saying for months now, a never-ending focus on campaign politics is why so many people hate politics," she said, later adding, "I'm staying focused on the work."
"I get there every day to put my head down and just focus on solving problems," she said.
Gallego has spoken out against Sinema in the past for holding back several key pieces of Democratic legislation during her time in office. Most recently, he has come after her for switching party affiliation, leaving the Democratic Party and registering as an independent ahead of the 2024 elections.
Last week, Gallego's fellow Arizona Democratic Rep. Greg Stanton announced that he would not seek to run for Senate next year, likely clearing the path for Gallego to win the Democratic primary.
Gallego said in December that some senators and representatives have privately urged him to run against Sinema.
A Gallego-Sinema matchup would make for an important campaign, given Arizona's battleground status. Meanwhile, on the Republican side, reports have circulated that former gubernatorial candidate Kari Lake is also mulling a senatorial run following her loss to Democratic Gov. Katie Hobbs by less than 1 point.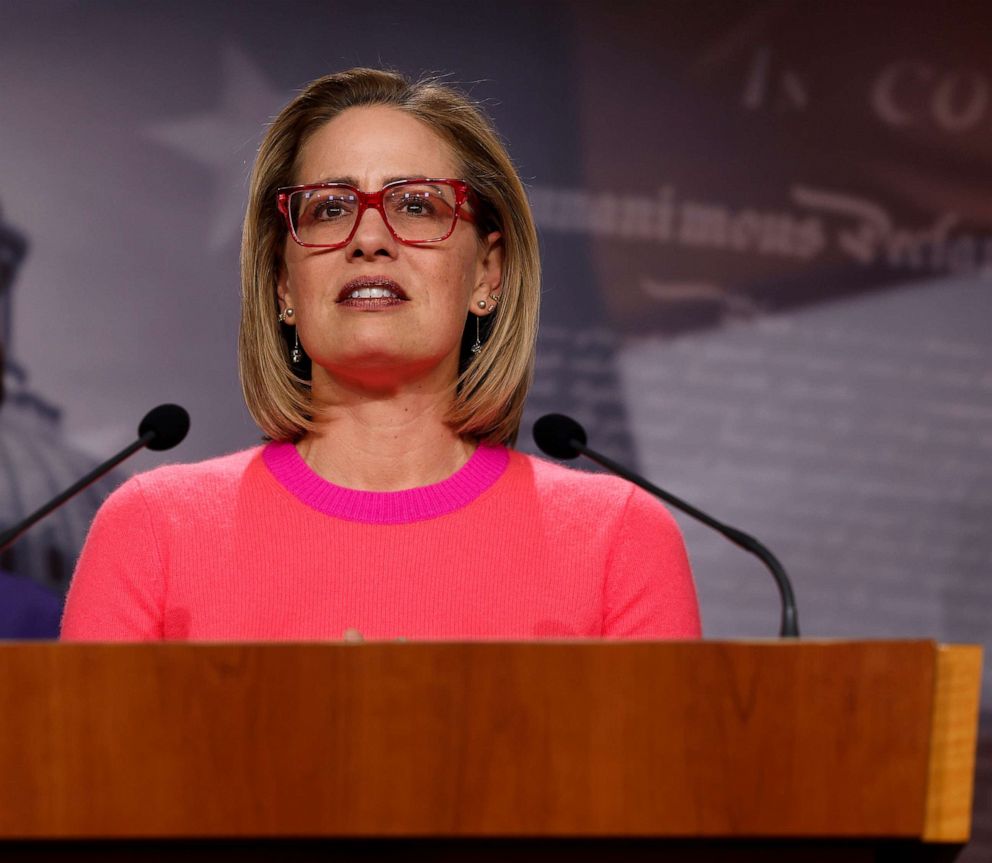 Gallego, a former Marine, represents Arizona's 3rd Congressional District, which includes parts of Phoenix and Glendale. He won reelection in 2022 with 77% of the vote, defeating Republican challenger Jeff Zink. He was first elected to Congress in 2014.
He currently serves on the House Armed Services Committee, the Committee on Natural Resources and the Committee on Veterans Affairs.
Gallego, a first-generation American, is of Colombian and Mexican descent. If elected, he would be the first Latino Senator to represent Arizona.
"The odds that a single immigrant mom with a Latino boy, statistically, I was never supposed to end up, even in college. I slept on a floor, on a couch, on a roll-out mat," Gallego said in the announcement video. "Hearing her cry, like, every night, being stressed out about how she was gonna raise like four kids on a secretary's salary, you know, with an absent father."
Gallego and his wife, Sydney, have a 6-year-old son and are also expecting a baby girl in July.
ABC News' Allison Pecorin contributed to this report.