Rep. Steve King is once again facing Democratic criticism after he publicly surmised that he could have incestuous or rapist relatives in his blood line during a convoluted explanation of his stance on abortion.
King's comments came during an event in his congressional district, where he attempted to explain his support for legislation banning abortions without including codified exceptions for mothers who become pregnant from rape or incest.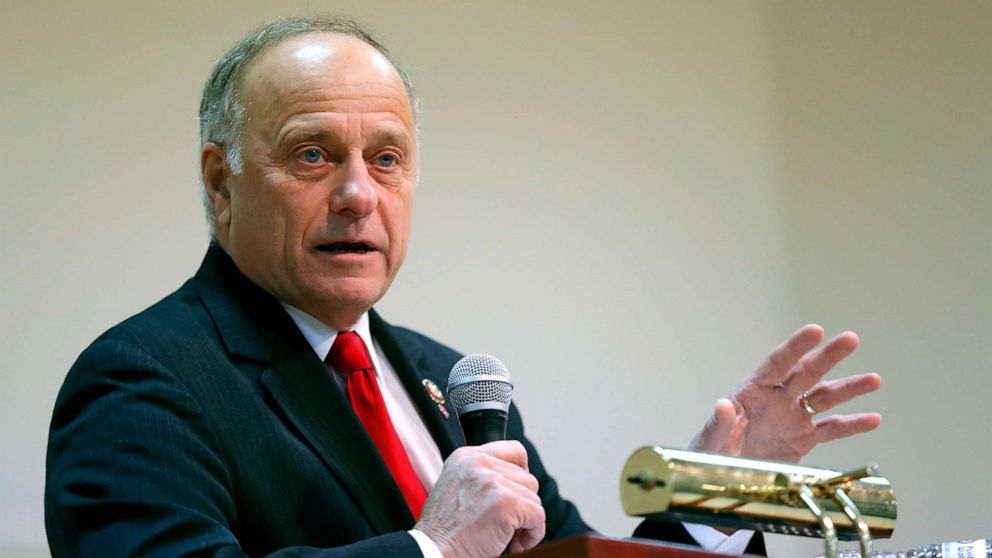 "What if we went back through all the family trees and just pulled out anyone who was a product of rape or incest? Would there be any population of the world left if we did that?" King, R-Iowa, told the Westside Conservative Club in Urbandale, Iowa, on Wednesday, according to video posted online by the Des Moines Register.
"Considering all the wars and all the rapes and pillages that happened throughout all these different nations, I know that I can't say that I was not a part of a product of that."
"It's not the baby's fault for the sin of the father, or of the mother," King added.
As Democratic presidential candidates campaigned across the Hawkeye State, several piled on condemnation of King and called on him to resign.
"You would think it would be pretty easy to come out against rape and incest," South Bend, Indiana Mayor Pete Buttigieg said while stumping in Tipton, Iowa.
"Then again, you'd think it'd be pretty easy to come out against white nationalism. So this is just one more example why there needs to be a sane representative in that district."