— -- The White House is getting ready for its close-up.
While President Trump is in New Jersey on a working vacation, 1600 Pennsylvania Avenue is a hotbed of activity, with tradespeople buzzing around working a major facelift.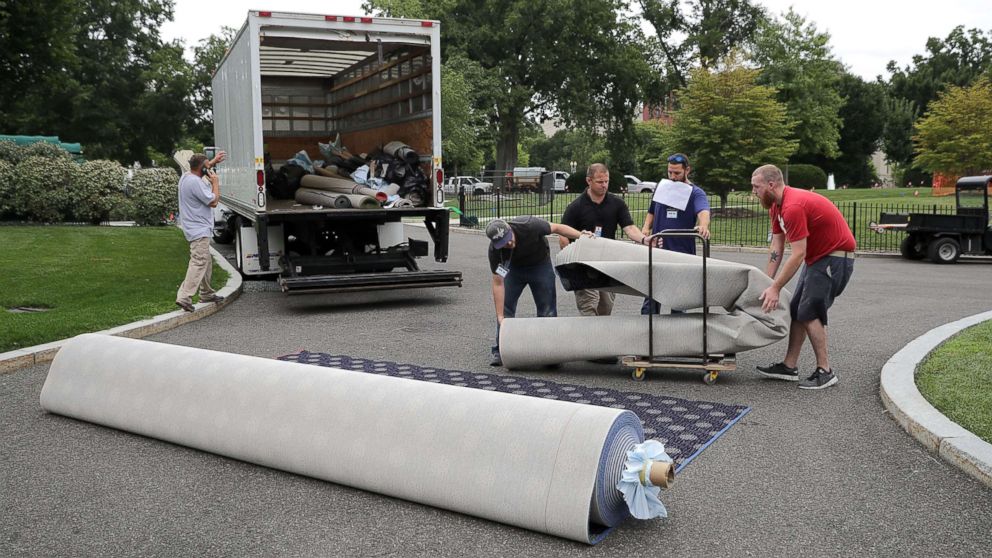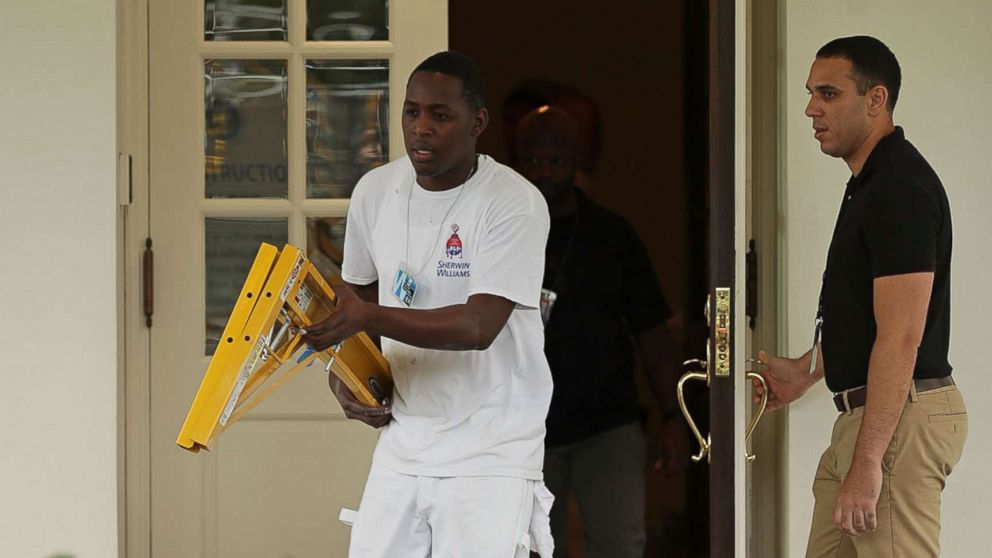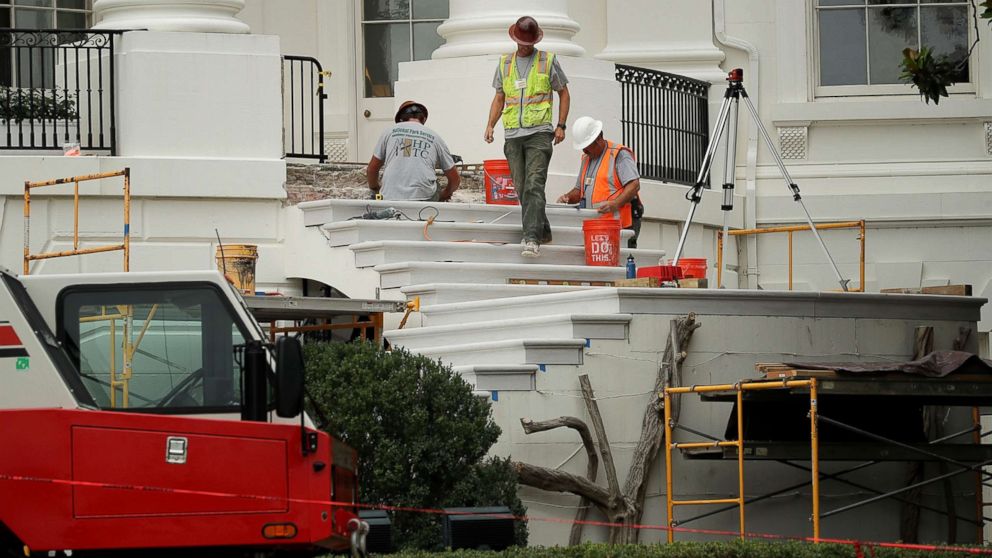 The Oval Office and other working quarters of the West Wing have been cleared of furniture while crews work on upgrades, including to the 27-year-old heating and air conditioning system.
Leaks are also being fixed, the South Portico steps are being repaired, the Navy mess kitchen and West Wing lower lobby are being renovated, and the IT system is being upgraded.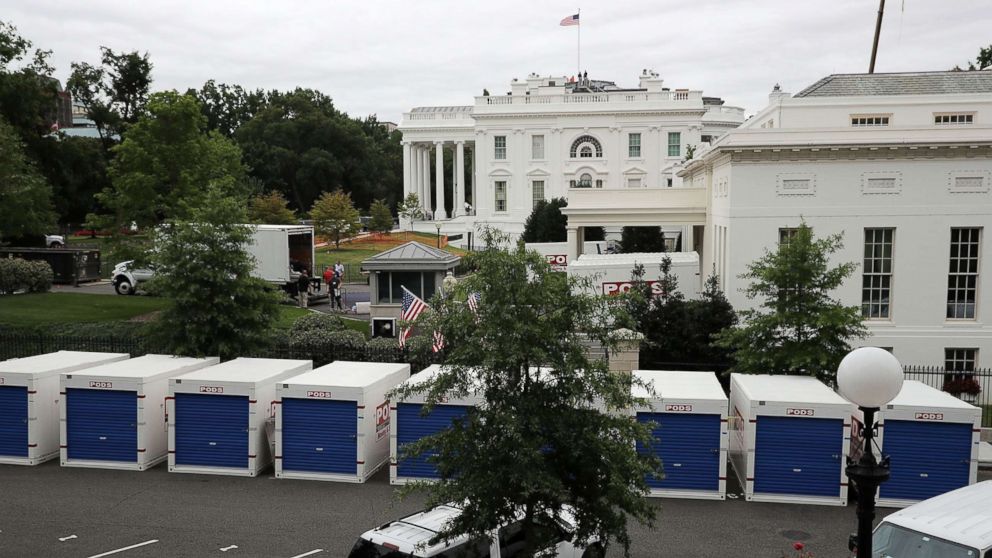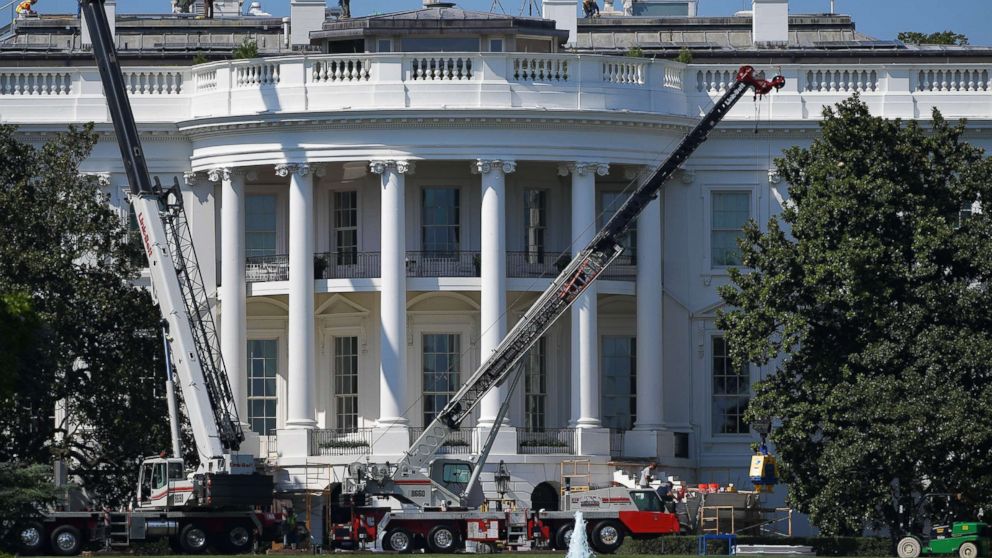 The renovations are so thorough that West Wing staffers who are not with Trump in the Garden State have been temporarily relocated to an office building next to the White House.