Republican Debbie Lesko is the projected winner of Arizona's special election Tuesday in a contest both parties were watching as a barometer of political strength before the November midterm elections.
But Democrat Hiral Tipirneni performed strongly, which bolsters the party's argument that enthusiasm remains high for its candidates and helps reinforce the argument that a so-called blue wave is coming this fall.
Lesko had 52.43 percent of the vote, compared to Tipirneni's 47.22 percent, with 94 percent of precincts reporting. The Associated Press called the race.
Tipirneni conceded the race on Wednesday morning.
"Now that nearly all of the votes have been counted, we know that the special election goes to our opponent. I congratulate Debbie Lesko on a hard-fought campaign, and wish her good luck in Congress," she said in a statement.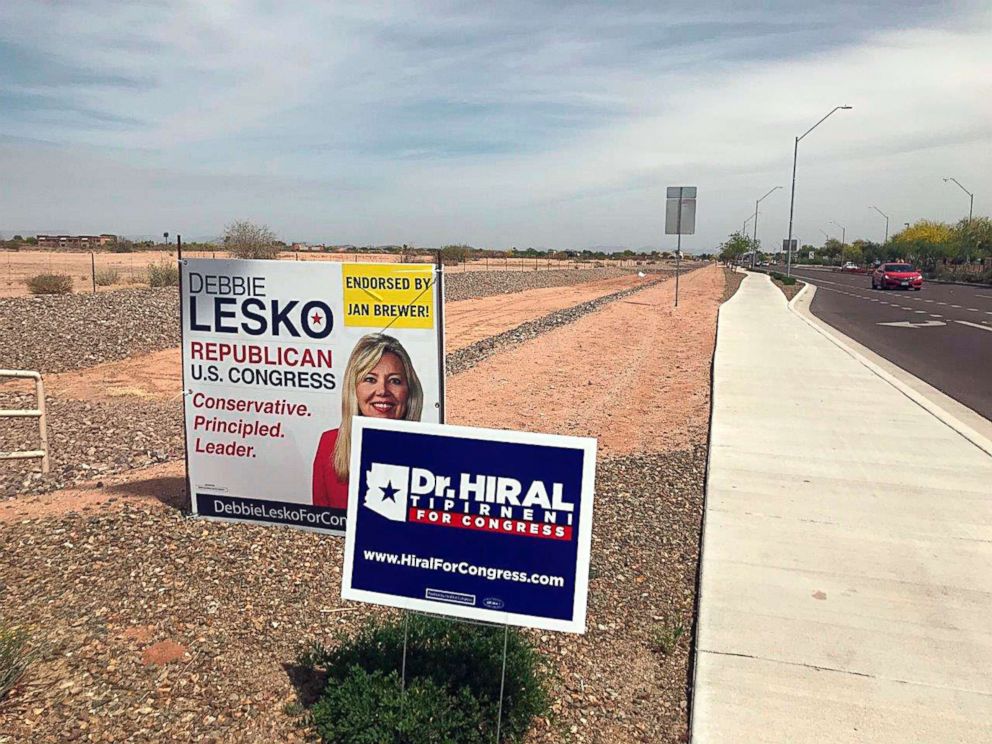 Democrats argued that the narrow margin of victory for Republicans was a sign of trouble.
"It should terrify vulnerable Republicans that their party had to run a desperate rescue mission to hold on to this deep red seat in Arizona," said DCCC spokesperson Jacob Peters in a statement.
"These narrow results in Arizona's 8th District spell serious trouble for the Republican majority, particularly because it proves there is no place in the country where energized, organized Democrats are not ready to compete."
Trump, meanwhile, tweeted his congratulations to Lesko this morning.
Congratulations to Republican Debbie Lesko on her big win in the Special Election for Arizona House seat. Debbie will do a Great Job! Press is so silent.

— Donald J. Trump (@realDonaldTrump)

April 25, 2018
But both Democrats and Republicans will dissect the details of the contest; specifically the final margin between the two candidates.
Arizona has a competitive Senate race this fall and how independents broke in Tuesday's contest, along with how many Republicans crossed over to vote for Tipirneni, will be poured over for any indication of how voters may go in November.
The early returns also indicated the Democrats' record of overperformance in special elections continues although the large number of white, older, Republican-leaning voters in the district, which is a popular one for retirees, made it tough for Tipirneni to prevail.
Even with the numbers against her, Republicans spent heavy and hard in this contest to secure the win.
Unlike the March special election in Pennsylvania, where there was a strong suburban population, the 8th Congressional District in Arizona, has a history of being reliably red. Former Rep. Trent Franks, in his three times on the ballot, won with more than 25 percent of the vote.
Lesko's victory only gives her the seat for the remainder of this year.
Both she and Tipirneni are expected to run again. First, each of them has to get through the August 28 primary for the right to compete in November.
In Tuesday's contest, which was triggered by Frank's resignation from Congress last year, Tipirneni outpaced Lesko in campaign fundraising by over $100,000, but outside groups invested heavily in the Republican.
The Republican National Committee (RNC), National Republican Campaign Committee (NRCC) and the Congressional Leadership Fund (CLF) pored over $1.3 million into the race from primary to election day, according to FEC filings, while Democratic outside groups spent just over $300,000.
"Debbie is a strong conservative whose values truly reflect those of the voters in Arizona's Eighth District," NRCC Chairman Steve Stivers said in a statement Tuesday night. "The NRCC was proud to support her and our targeted and early investments proved to be a difference maker in the race."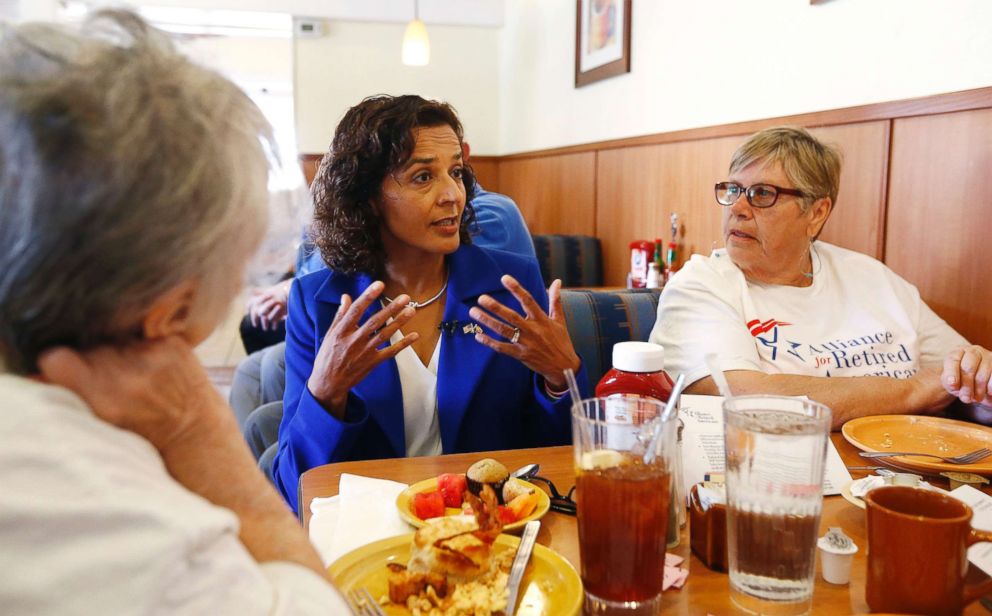 One GOP strategist called the Republican spending in the race an "education campaign" to remind voters the special election was taking place.
Trump carried Arizona's 8th Congressional District, which lies to the northwest of Phoenix and was once the home base for Maricopa County Sheriff Joe Arpaio, by 21 points in the 2016 presidential election and the population in the district is older than most, with a median age of 43 according to U.S. Census Bureau data.
The average median age for congressional districts in Arizona is 38, and the 8th Congressional District is the second oldest in a state with a significant retiree population.
Republicans will face tough contests in much less demographically favorable districts come November and still face two more special elections in the coming months.
There will be a special election in Texas' 27th Congressional District on June 30th to replace the seat vacated by Rep. Blake Farenthold, and a special election in Ohio's 12th congressional district on August 7th.