Republican representative, rebuked for referring to Black Americans as 'colored people,' says he misspoke
One Democrat called the remark "offensive and very inappropriate."
Sen. Tommy Tuberville is not the only Republican who is finding himself under fire for his words this week.
Rep. Eli Crane of Arizona told ABC News he misspoke when he referred to Black Americans as "colored people" in a heated floor debate over his proposed amendment to the annual defense bill.
"In a heated floor debate on my amendment that would prohibit discrimination on the color of one's skin in the Armed Forces, I misspoke," Crane said. "Every one of us is made in the image of God and created equal."
During the floor debate on Thursday, Crane, a freshman lawmaker who served in the U.S. Navy, used the term to reference minorities' ability to serve in the military.
"My amendment has nothing to do with whether or not colored people or Black people or anybody can serve," Crane said of his amendment, which "prohibits the Department of Defense from making participation in training or support for certain race-based concepts a requirement for hiring, promotion, or retention of individuals," according to the text of the amendment. The Republican lawmaker claimed recruitment should be based on standards and diversity should not be a consideration.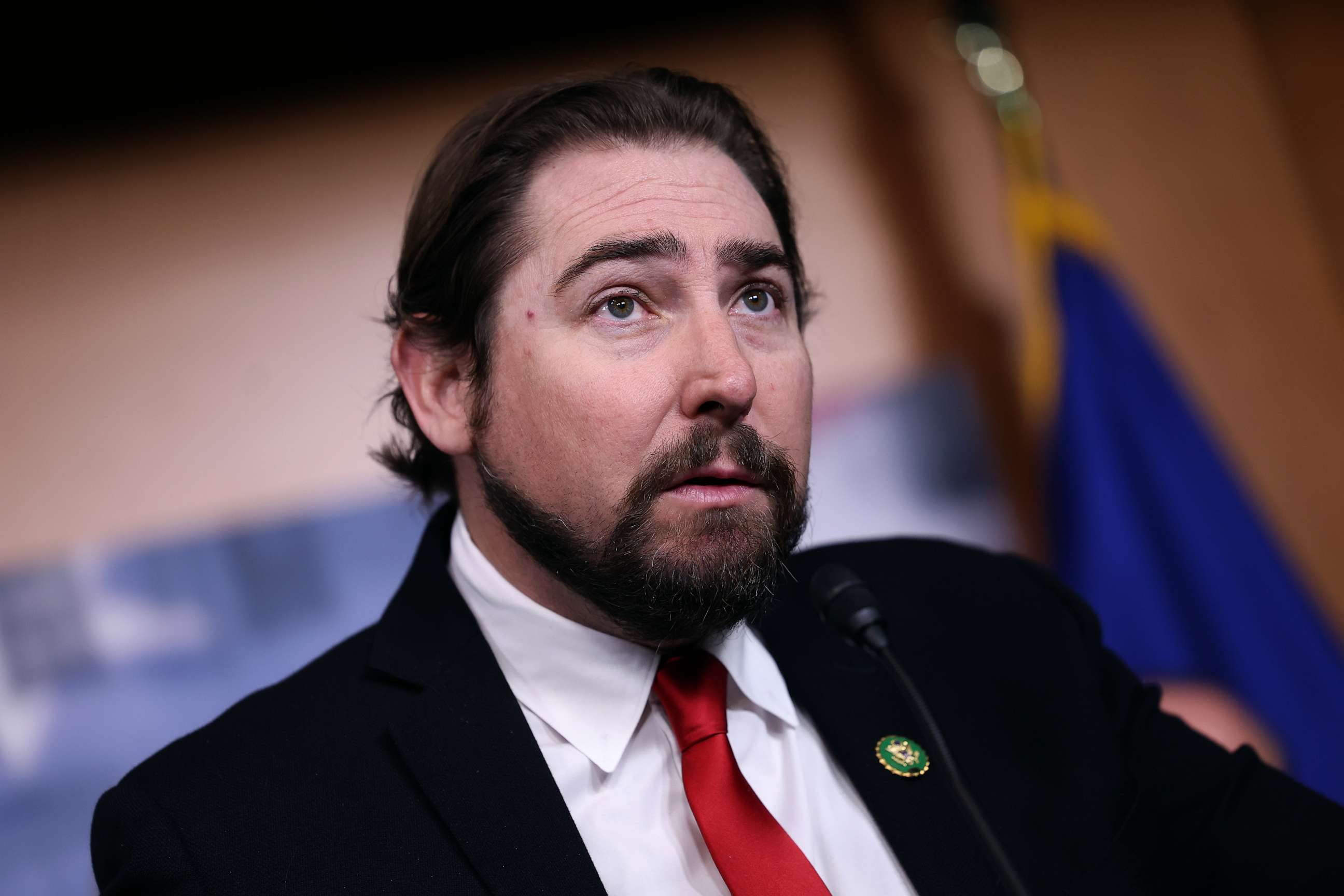 It prompted sharp rebuke from Democratic Rep. Joyce Beatty, who once chaired the Congressional Black Caucus (CBC). Beatty immediately demanded the words "colored people" be stricken from the record, going on to say she finds it "offensive and very inappropriate."
"I am asking for unanimous consent to take down the words of referring to me or any of my colleagues as colored people," she said.
Republican leadership also denounced the remarks. House Speaker Kevin McCarthy called Crane's comment "unacceptable" during his press conference Friday following the defense bill vote.
"That's not acceptable. I'll take him by his word that he misspoke. I have never heard him use that word before, so you'll have to ask him," McCarthy said.
Rep. Steven Horsford, the current chair of the CBC, took to the floor to condemn both Tuberville's remarks in which he said white nationalists shouldn't all be labeled racists along with Crane's statement -- suggesting there was a broader pattern that needed to be addressed.
"These comments show exactly why we need diversity, equity and inclusion initiatives," Horsford said on the House floor Thursday night after Crane's remarks.
On Tuesday, Tuberville reversed his claim, saying, "White nationalists are racists."
The final bill, which passed narrowly, included a provision stemming diversity initiatives within the Department of Defense.