— -- Donald Trump is scheduled to announce whether he's running for President on Tuesday. But if the asphalt in Manchester, N.H., is any indication, it's a foregone conclusion.
ABC News visited his New Hampshire headquarters, where several parking spots have already been reserved for Trump. His campaign offices are located in a modest commercial building, home to a language translation service, a car donation program, and physical therapy clinics.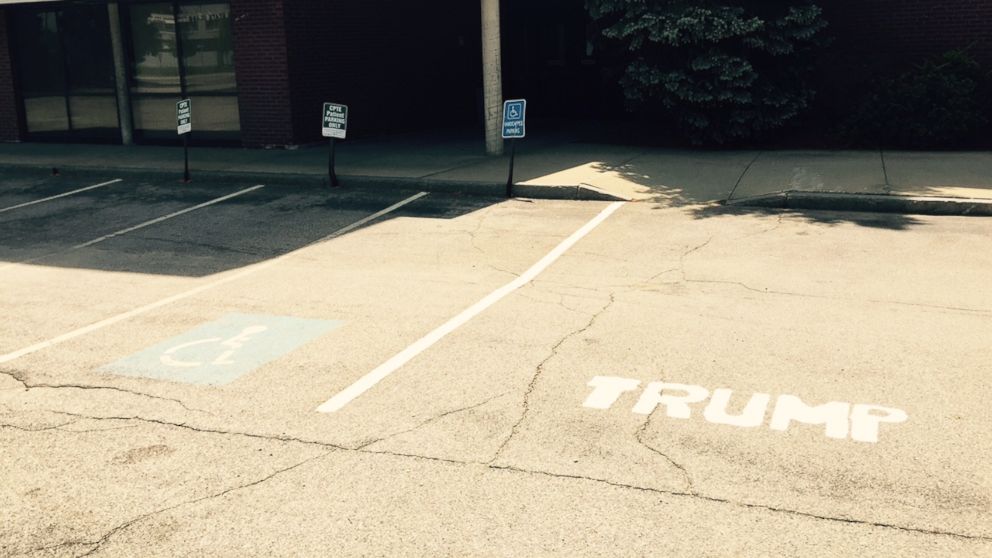 No activities were spotted the weekend before Trump's big event in New York City, but the Washington Post reported seeing 10 workers there last week, handcrafting signs and posters.
Matt Ciepielowski, Trump's New Hampshire state director, told ABC News that "parking is tough to come by at our building during the week." He said the candidate has yet to use the spot himself, "but it will be ready when he visits!" That's expected to happen Wednesday, when he travels to Manchester to hold a post-announcement rally.
The business mogul and reality television star has flirted with runs before, but has never organized to this degree. In May, Trump announced he had fielded 10 county chairs in New Hampshire, before many of his competitors had even set up shop in the state.
Many expect Trump's national name recognition will land him in the first Republican debate on Aug. 6, limited to ten participants. They will be selected based on recent polling figures.
One last tip: If you're looking for an instant confidence boost, try parking in The Donald's spot. It just might make you feel more powerful.