— -- Sterling Crutcher grew up idolizing his grandfather, and he said his desire to join the military was shaped in part by years of hearing his stories.
"He was always a big proponent of the military," Crutcher told ABC News.
Crutcher's grandfather recounted stories of the missions he had been on and his life in the armed forces.
"We heard them all," Crutcher remembers.
In 2015, Crutcher ended up following in his grandfather's footsteps and joined the Air Force. He currently serves as an airman first class and munitions technician based at Barksdale Air Force Base in Bossier City, La. But now, his desire to serve in the military for his entire career may be cut short for one reason: Crutcher is openly transgender.
On July 26, President Donald Trump announced a ban on transgender individuals serving in any capacity in the U.S. military on Twitter. On Aug. 25, the White House issued a presidential memorandum giving Defense Secretary James Mattis until Feb. 21, 2018, to come up with a plan "to return to the longstanding policy and practice on military service" that banned openly transgender service members from serving.
In the meantime, Crutcher and others are living in a sort of limbo. He reacted to Trump's tweets in July by posting a message on Facebook that went viral.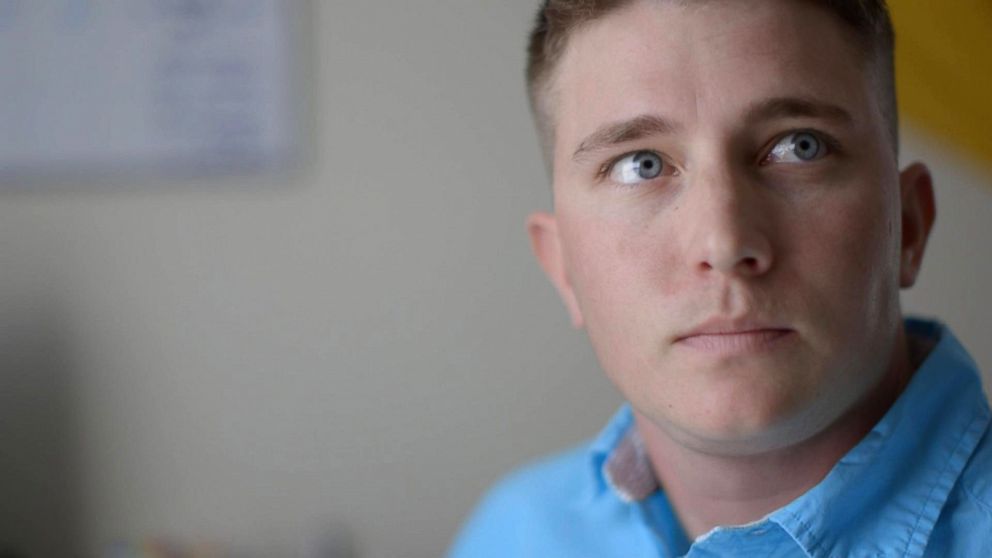 "I put on this uniform every day not for praise or adoration. Not for some free healthcare. I do it because it was ingrained in me as a child by my grandfather. He spoke so highly and proudly of his years of service in the army. I joined because there is a sense of pride you get from serving your country and fighting for your neighbors," Crutcher wrote in the post, which has received more than 115,000 likes.
But Crutcher said he received mixed reactions to his decision to speak out.
"It was hard to see and read [the negative responses] but you know, I decided it doesn't matter. The people that I'm working for, if they see that I'm doing a good job, then that's what matters. Because as long as I'm doing my job and I'm sticking to my oath, I will always put the mission first," Crutcher said.
"I've done that in the past and I'll continue to do that and I think that's what matters," he added.
The negative Facebook comments about his service weren't the first time he has received backlash after coming out as a trans man. He said his wife, Aimee, has always been supportive, but that wasn't the case with the rest of his immediate family.
Instead, he said his fellow airmen have become more than just his friends. They've become his family.
"They still dead-name me," Crutcher said, referring to the fact that some of his family still refers to him by the female name he was given at birth. "They still poignantly point out female pronouns, stuff like that."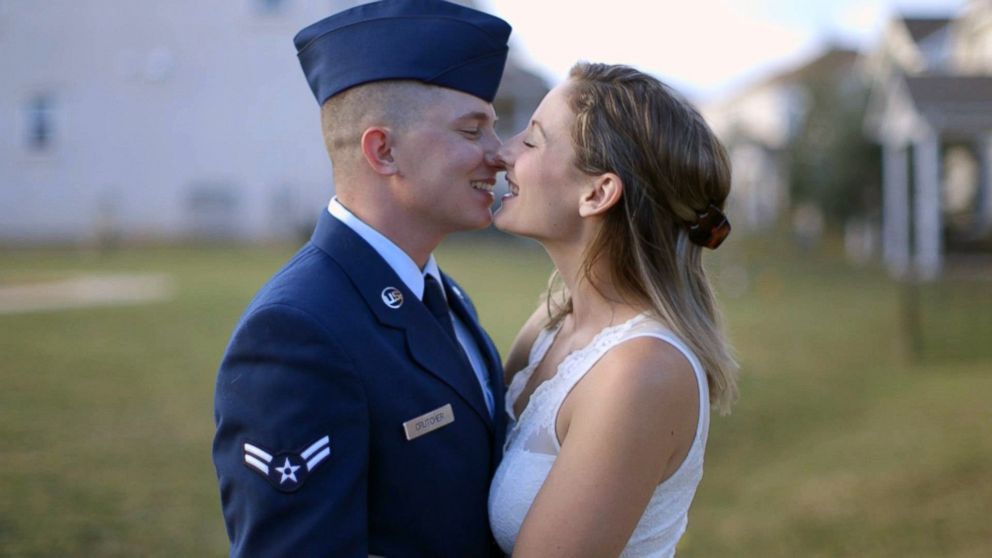 Instead, he said his friends on the base in Shreveport have become an alternative family.
"There's a couple in the Air Force that I consider my Air Force mom and dad because they really stepped up, they took me in when I was down. They took me in when I was hurting," he said.
But Trump's proposed ban on openly transgender service members has put his and Aimee's dreams of starting their own family on hold. The couple said they had been planning to start having kids in the near future but are now focusing on saving money in case he is barred from serving in the military. They worry that if the ban is enacted, they will be forced to move off the Air Force base and start anew somewhere else.
"I didn't want to believe that a tweet had that much weight on our life," Aimee Crutcher said. "I told my husband, 'Don't worry, it's just a tweet.' I think we both knew deep down it was going to become more than that."
See more of Sterling Crutcher's story when "Under Review," a new short documentary from ABC News Features, releases on Nov. 16.