— -- Rhode Island established a new "red flag" policy on guns with an executive order that will help keep guns away from people who "could pose significant threats to public safety."
"The executive order I signed today is an immediate step we can take to make residents safer. It sets the table for a complementary legislative effort," Gov. Gina Raimondo, a Democrat, said in a statement Monday. "We cannot wait a minute longer for Washington to take action to prevent gun violence."
Five states -- Connecticut, California, Washington, Oregon and Indiana -- have taken similar action on potential red flags in recent years, but Rhode Island is the first to do so since the deadly school shooting in Parkland, Florida, earlier this month.
The policy does not give law enforcement new authority to confiscate guns, but it directs them to use "all available legal steps" to remove firearms from people who have shown warning signs, including recently making threats of violence online or in person, according to the statement.
The order also launches a campaign to educate the public about signs that could indicate if a person poses a threat.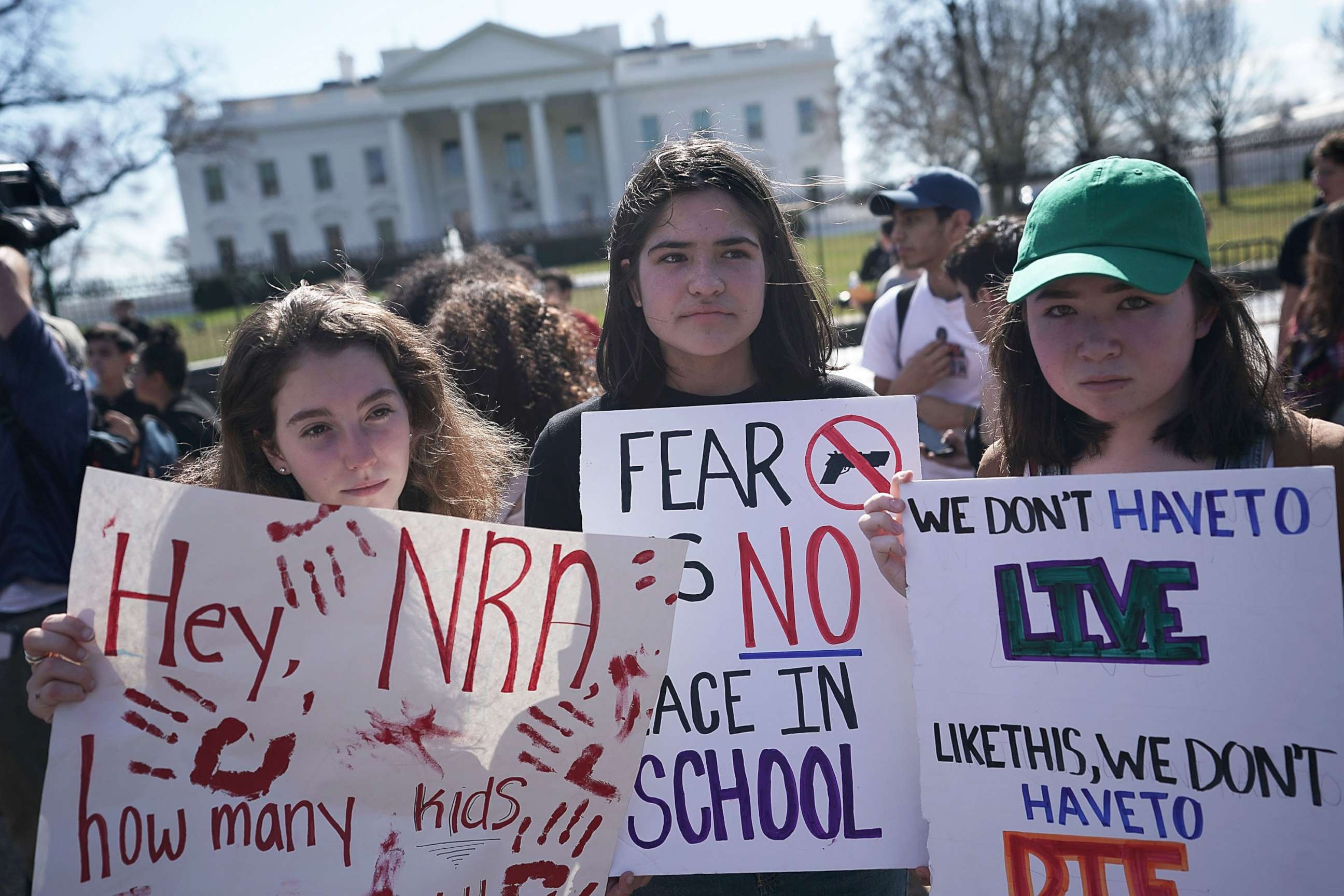 Raimondo called the order a significant first step toward preventing gun violence in the wake of the "heartbreaking" shooting at Marjory Stoneman Douglas High School on Feb. 14, when a former student allegedly used an AR-15 rifle to kill 17 students and teachers.
"The heartbreaking shooting in Parkland has once again proven that if the federal government won't act, states need to do more to prevent the gun violence that has become far too common," Raimondo said. She also urged state lawmakers to take swift action to pass comprehensive legislation on gun safety.
In a meeting with governors from across the country in Washington on Monday, President Donald Trump said the shooting suspect had "39 red flags" that should have indicated he was a threat.
"Today is a major victory for Rhode Islanders and an encouraging sign for people throughout the country as they demand lawmakers take concrete action to prevent gun violence," Shannon Watts, founder of Moms Demand Action for Gun Sense in America, said in a statement. "This executive action can help save lives and prevent acts of gun violence, and it is urgent that the legislature act swiftly to pass comprehensive legislation to further empower family members and law enforcement to keep our communities safe."
The order came just days after Raimondo, along with the governors of New York, New Jersey, Massachusetts and Connecticut, announced a new coalition against gun violence. Noting the "utter and complete inaction by Congress," New Jersey Gov. Phil Murphy said the coalition, States for Gun Safety, would allow the states to share intelligence, study gun violence and form a task force to intercept illegal guns.
"We welcome and encourage other governors to join us," Murphy said Thursday. "I am inspired by young men and women of Parkland and across the country who are speaking out, and by those whose own voices have been lost in the scourge of gun violence."
"Until Congress and the president produce action on gun violence," he added, "we must do our best to keep our states safe."