— -- Roy Moore's campaign is set to run a robocall featuring the voice of President Donald Trump, in what would be Trump's most direct involvement with Moore's campaign efforts to date.
Alabama voters are to begin receiving calls with the president's endorsement starting Sunday, according to a Moore campaign official.
"We need Roy voting for us and stopping illegal immigration and crime, rebuilding a stronger military and protecting the Second Amendment and our pro-life values," Trump's voice is heard saying in a robocall obtained for ABC News. "But if Alabama elects liberal Democrat Doug Jones, all of our progress will be stopped full.
"Roy Moore is the guy we need to pass our 'Make America Great Again' agenda," Trump adds.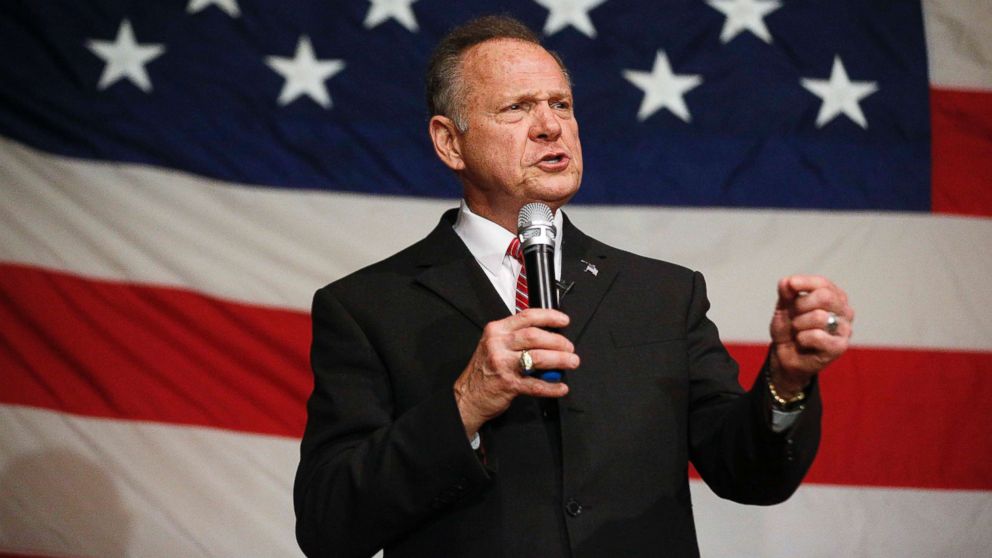 The helping hand is to come just two days after Trump's campaign rally in Pensacola, Florida, less than 20 miles from the Alabama state border. Trump polled the audience for attendees who crossed the state line to see his rally, and urged voters to "get out and vote for Roy Moore."
"The President has recorded a robocall for Roy Moore's Senate campaign," White House deputy press secretary Raj Shah said in a statement Saturday.
A White House official separately confirmed the authenticity of the audio to ABC News.
Moore is facing allegations from multiple women of sexual misconduct committed against them decades ago, some of whom claim they were pursued by Moore as teenagers. One of the women alleges he initiated sexual contact when she was 14.
Moore has repeatedly denied the allegations and dismissed them as politically motivated attacks.
Voters will take to the polls Tuesday in the Alabama special election when Moore faces off against Democratic candidate Doug Jones.