As top officials at the Environmental Protection Agency scrambled last week to explain the $50-a-night Capitol Hill rental deal that Administrator Scott Pruitt struck with help from veteran D.C. lobbyists, the agency made public a succession of retroactive ethics approvals endorsing the living arrangement.
But a handful of outside ethics experts reached this weekend told ABC News they had serious reservations about the reasoning behind the final internal ethics ruling released Friday by the EPA, and said in interviews they agree with several Democratic members of Congress who have called for a more in-depth review.
"This ethics opinion is highly unusual and problematic in many respects," said Noah Bookbinder, the executive director of Citizens for Responsibility and Ethics in Washington, a non-partisan public advocacy group.
"It is not regular practice, and not okay, for a situation that presents the clear possibility of a conflict of interest to be evaluated and approved by an ethics officer after the fact when the story comes out publicly, rather than beforehand," Bookbinder said. "Second, on the substance, there are many problems with the logic of the opinion."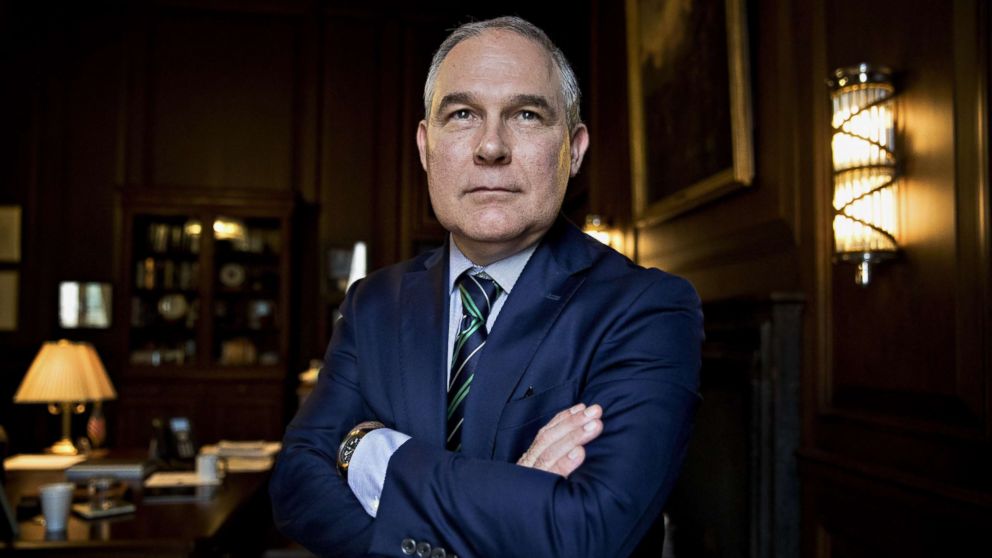 The EPA ethics rulings were first made public by the agency's press officer on Thursday, after ABC News reported that Pruitt had rented a bedroom from the wife of J. Steven Hart, the chairman of one of Washington's most established lobbying firms. Hart's firm, Williams and Jensen, has numerous energy industry and fossil fuel clients, including several with business regulated by the agency Pruitt oversees.
Pruitt rented the room in the stately brick townhouse less than a block from the Capitol complex for much of his first six months in Washington, before moving to a new residence in August 2017. The ABC News report quoted Bryson Morgan, the former investigative counsel at the U.S. House of Representatives Office of Congressional Ethics, saying he believed the arrangement created "a perception problem, especially if Mr. Hart is seeking to influence the agency ... That's why there is a gift rule."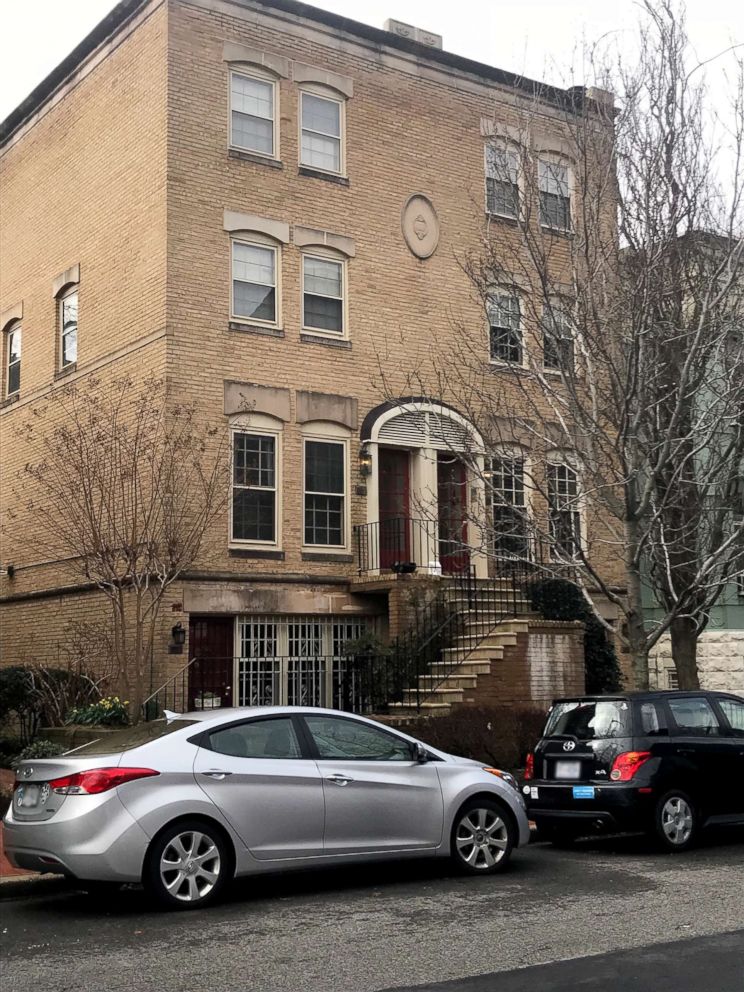 In response, the EPA released a statement from the agency's senior ethics official, Justina Fugh, saying she found the housing agreement was permissible and that it was a routine business transaction with a personal friend. Fugh followed up on Friday, saying she did not have all the details of the agreement at the time but that staff from the ethics office met with staff from the Office of Public Affairs to discuss the issue.
After that meeting, the EPA issued a new ethics statement, saying the rental was not an improper gift because the administrator would have paid market value at $1,500 a month, even though the lease only required him to pay for nights he actually stayed in the condo.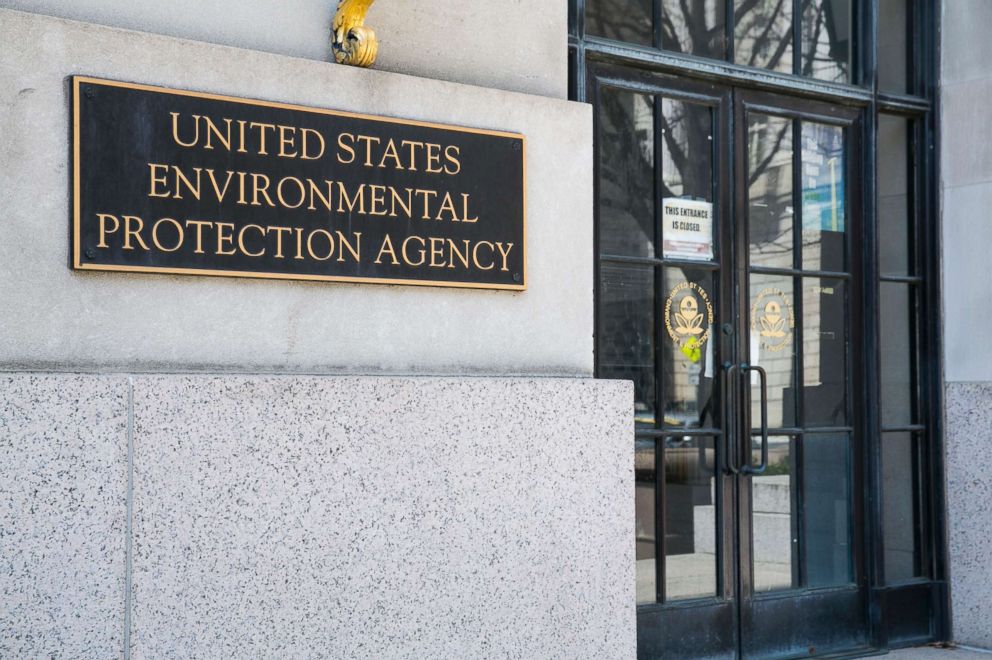 "Entering into the lease was consistent with federal ethics regulations regarding gifts, and use of the property in accordance with the lease agreement did not constitute a gift as defined in those regulations," said the EPA memo, signed this time by Kevin S. Minoli, who is identified as the "designated agency ethics official" for EPA.
The news reports about the condo arrangement touched off reactions from several quarters. Congressional Democrats demanded to know more details about the arrangement.
"I don't know how you survive this one, and if he has to go. It's because he never should have been there in the first place," Chris Christie, an ABC News contributor and former governor of New Jersey, told ABC News Chief Anchor George Stephanopoulos on "This Week" Sunday.
But Trump friend Christopher Ruddy, an ABC News contributor and the founder and CEO of news and opinion site Newsmax, said: "The president looks very holistically at their whole job performance and I think he'll apply that same formula to Scott Pruitt."
Trump, he said, is not "going to throw somebody overboard just because there's one issue."
Water Schaub, former director of the Office of Government Ethics, said Sunday that the EPA's ethics memo that found no ethical violation still leaves some questions unanswered.
"The idea that it's perfectly normal in this town to get a prime location and this house really is that, it's right next to the House, Senate office building on Capitol Hill, for $50 a night and the owner will hold the house open for you for any night that you don't use it, he won't rent it to anyone else but you only pay for the night's you actually stay there at well below market rate. There's no doubt that this is a gift and that this is below market rate and so the EPA's justification doesn't wash," Schaub said on CNN.
Bookbinder agreed, saying that for Pruitt to pay a rate per night for only one bedroom and only when he was there, but to have the room held vacant for him so it would be available whenever he needed it and with a second bedroom that was not occupied during the time period, "suggests an arrangement that was much more favorable than an arms-length market rate rental."
The EPA's memo also did not address whether it violated any rules for Pruitt work to rent a room from a woman whose husband had previously represented companies with interests in EPA policies.
A spokesman for Hart said "describing Mr. Hart as an energy or EPA lobbyist during the Trump administration is false as he did not lobby the EPA or the DOE in 2017 or 2018."
However, Hart was listed on public disclosure reports as a lobbyist for Cheniere Energy in 2017 and his firm, William and Jensen, advertises on its website that it represents clients with interest in environmental policies like the Clean Air Act. Pruitt's schedule indicates he held a meeting with a partner from Williams and Jensen and the president and a Vice President of Oklahoma Gas & Electric last March, according to EPA documents obtained by ABC News by a Freedom of Information Act request.
Bookbinder said he was perplexed by the decision of EPA ethics officials to leave unaddressed the fact that the firm of the lobbyist who helped facilitate the living arrangement lobbied on environmental and energy issues.
"Overall, it's an inadequate and disturbing opinion," he said.