— -- Donald Trump and his children have for years promoted themselves and their real estate opportunities in Russia and other former Soviet states, and ethics experts say if he is elected President the get-tough U.S. sanctions against Russia could be in direct conflict with his business interests.
Trump has said he will not participate in decisions about his business if he is elected to the White House and that those decisions will be left to his children in what they have called a "blind trust."
But Richard Painter, a University of Minnesota law professor who served as ethics advisor to Republican President George W. Bush, said the arrangement would not fit his definition of a blind trust, and appeared ripe for potential conflicts.
"I don't see how you have a blind trust when you know what's in the blind trust," Painter told ABC News. "The appearance is that a foreign government or other foreign organization has influence over the president of the United States through financial dealings with his family and that would be unacceptable."
As questions have been raised about Trump's business interests with Russians, the candidate has sought to distance himself from Moscow.
"For the record, I have ZERO investments in Russia," he wrote on Twitter in July.
He later told ABC's George Stephanopoulos, "Will I sell condos to Russians on occasion? Probably. I mean I do that. I have a lot of condos. I do that. But I have no relationship to Russia whatsoever."
But an ABC News investigation found he has numerous connections to Russian interests both in the U.S. and abroad.
"The level of business amounts to hundreds of millions of dollars -- what he received as a result of interaction with Russian businessmen," said Sergei Millian, who heads a U.S.-Russia business group and who says he once helped market Trump's U.S. condos in Russia and the former Soviet states. "They were happy to invest with him, and they were happy to work with Donald Trump. And they were happy to associate—[and] be associated with Donald Trump."
Questions about Trump's posture towards Russia have been a recurring issue in the 2016 presidential campaign. They have come from Democrats and Republicans, many of whom expressed surprise at Trump's flattering remarks about Russian President Vladimir Putin, even as the official U.S. stance has grown increasingly frosty.
"I would treat Vladimir Putin firmly, but there's nothing I can think of that I'd rather do than have Russia friendly as opposed to the way they are right now so that we can go and knock out ISIS together with other people and with other countries," he said.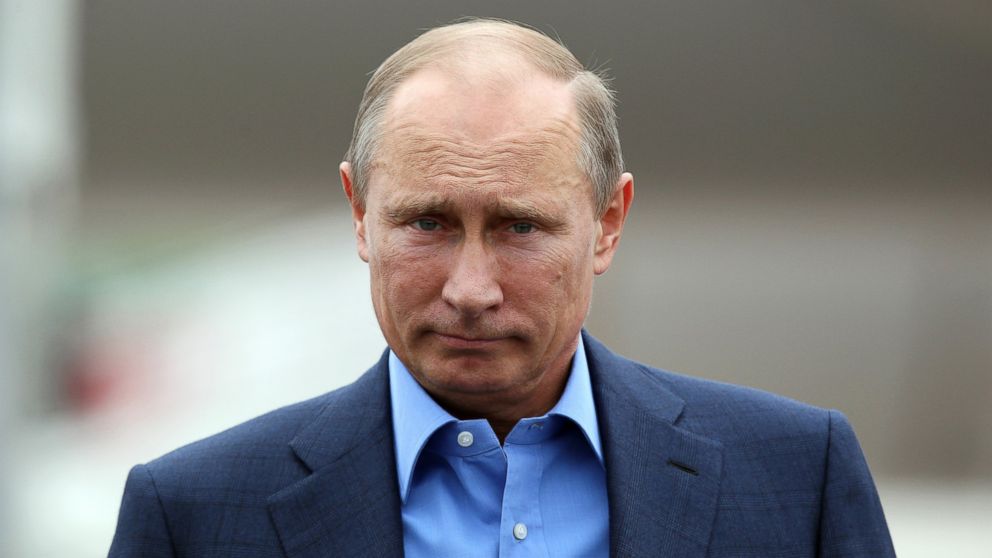 Sen. John McCain told a talk radio audience he was "astonished" after Trump praised Putin on the campaign trail. "I think [it] shows either profound ignorance or an attitude that contradicts everything about the United States of America and our relations with our adversaries," McCain said.
The Russian Boom With Trump Branded Properties
Long before he ran for president, Trump displayed an ongoing interest in Russia and the former Soviet states. He negotiated projects in the Republic of Georgia and Azerbaijan, neither of which was completed. And he and his children at different times toured Moscow in search of a site for a Trump project there.
"I know there were some drafts prepared for the [Moscow real estate] project when Donald Trump flew to Moscow. And he shared those drafts with some of the Russian businessmen," Millian said, adding, "It didn't go any further at the moment."
Trump was involved in a range of deals with Russian-born business executives, including the developer of the Trump project in Toronto. One of his partners in Trump Soho recruited financing from investors in Russia and Kazakhstan, according to court filings. And in 2013, Trump earned a cut of the proceeds when a Russian oligarch paid to host the Miss Universe Pageant at his venue in Moscow.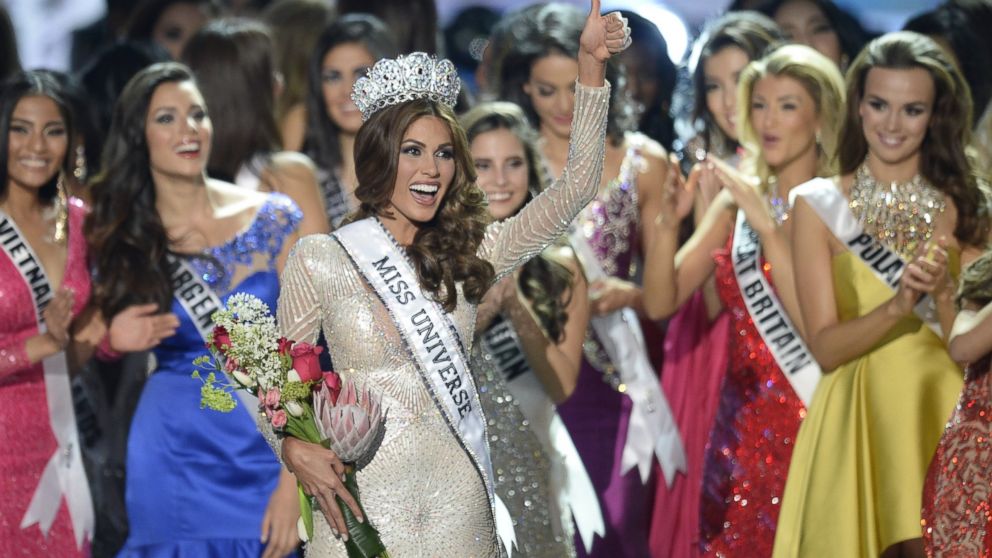 At the same time, wealthy Russians accounted for significant profits at Trump projects in the U.S.. Throughout the 2000s, records show Russians were buying into Trump branded real estate.
ABC News conducted a review of hundreds of pages of property records and found that Trump-branded developments catered to large numbers of Russian buyers.
This was most notable at the Trump licensed condo towers in Hollywood and Sunny Isles, Florida. Local real estate agents credited the Russian migration for turning the coastal Miami community into what they called "Little Moscow."
Trump Organization General Counsel Alan Garten told ABC News the firm does not track the nationality of buyers, but he does not believe Russians spent any more money on Trump ventures than those from other regions.
"This whole fascination with this connection is overblown and misleading," Garten said.
Garten said the Trump Organization played no part in determining which market to pursue – the strategy used to attract buyers was entirely the purview of the developer.
"In a license deal we're not selling the unit," Garten added. "That is a contact between the developer of that project and the buyer. We're not selling anyone anything."
In the case of the Trump towers along Florida's coast, they were sold by two separate builders with Trump licensing his name to the projects. But the licensing agreements required Trump to participate in the marketing of the condos, and Trump received royalties for each unit sold, according to Gil Dezer, president of Dezer Development, which built six Trump buildings in Sunny Isles.
"He [Trump] obviously benefits from each apartment sold," Dezer said. "There was a licensing percentage there."
Dezer described Trump's hands-on approach to the projects, with involvement in every detail of the construction. "He would come in and he knew exactly what he would want," Dezer said.
Fishing for Russian Billionaires
There is ample evidence in Russian media from that period in the 2000s that brokers mounted a significant effort to attract buyers to Trump properties in Florida, Toronto and New York. And Trump and his children participated in those campaigns.
During the marketing of the Trump SoHo project, in which Trump licensed his name to a group that included Russian investors, the Trump family met with a group of Russian journalists at their New York offices to help boost interest in the project, according to Russian media reports. During the meeting, Trump was quoted telling the gathering of Russian journalists: "I really like Vladimir Putin. I respect him. He does his work well. Much better than our Bush."
Eric Trump and Donald Jr. were also present, and were quoted praising the importance of Russian condo buyers, many of whom have purchased units in Trump buildings in seven-figure, cash-only deals.
"As the experience of the past few years shows, the best property buyers now are Russian," Eric Trump is quoted as saying. "They're different in that they can go around without a mortgage loan from American banks, that require income checks and they can buy apartments with cash."
Garten said the Trump Organization did not fly Russian journalists to New York to tout the SoHo project, or any other. "If such a trip took place it would have likely been arranged by the developer or the broker for the project - not us," he said.
Rising Russian Interest Stalled by Sanctions
Victoria Shtainer, a New York real estate agent who specializes in the high-end market, said the interest from Russian buyers rose in the early 2000s as Russians started to accrue wealth and began looking for a safe place to move their money.
"They felt that the United States is a place where they could park their money and have their children go to school and have a future here," she said. "America has always been the dream."
Advertisements began appearing in Russian media. Real estate agents marketing Trump projects showed glossy photos of the Florida oceanfront properties, such as one licensed development called Trump Hollywood.
"An exclusive location on the Gold Coast," read the Russian subtitles on one online video. "Excellence is felt in every look and every touch."
Daniel Pansky, a Florida broker who specializes in Russian buyers, said the Trump branded was uniquely suited to Russian buyers, who equated his name with luxury. As sales piled up, "Sunny Isles developed into a Little Moscow," he said. "A lot of local dry cleaners, restaurants, stores having menus and signs in Russian."
"The Trump brand basically started the branding game here in south Florida," said Pansky. "The majority of clientele were from New York and Russian origin."
But Pansky and Shtainer told ABC News that purchases from Russian buyers in New York and Miami began to drop precipitously in 2014, when the U.S. imposed economic sanctions on Russia in response to the Russian military incursion into Crimea.
To Russian buyers looking to move money out of their home country, Shtainer explained, the sanctions "basically cut off their oxygen."
'Trust Me'
Should Trump come out on top in the elections in November, he has said he'll consider whether or not to lift sanctions on Russia.
"We'll be looking at that, yeah we'll be looking," Trump responded in July when asked if he would roll sanctions back.
Hope Hicks, a spokesperson for the Trump campaign, said the Republican nominee has "never issued a position on the matter one way or another" and reiterated that he would be studying the issue.
Trump's children said that if their father becomes president, they would abide by the "blind trust" and not talk business with him.
"And we'll act incredibly responsibly and my father already said that he would put the company into a blind trust and it would be run by us," Ivanka Trump told ABC News last week.
Donald Trump Jr. said his father would not be told about their deals: "We're not going to discuss those things. We're just, it doesn't matter. Trust me."
Millian said he hopes Trump continues to pursue closer ties between the U.S. and Russia. He recently posted a Trump donation card on his Instagram feed.
"He knows that a lot of Russians love his properties," Millian said. "They buy his luxury residences. So it was a good, very good business for him."
ABC News' Randy Kreider, Cho Park, and Alex Hosenball contributed to this report.