White House press secretary Sarah Sanders would not offer any assurances that President Trump will allow the special counsel investigation to continue without delay if Deputy Attorney General Rod Rosenstein exits the Justice Department, telling "Good Morning America" Tuesday that she doesn't want to get ahead of the process.
Asked by ABC News chief anchor George Stephanopoulos whether the president has confidence in Rosenstein, Sanders replied: "The president has confidence in the system."
"That's not what I asked," Stephanopoulos responded.
"I'm not going to get ahead of the conversation that's going to take place, certainly he wants things to take place," Sanders said of Trump's upcoming meeting with Rosenstein. "There have been a number of incidents that have caused a great deal of concern, not just to the president but to Americans all over the country."
Sanders repeatedly expressed her view that Robert Mueller's investigation should wrap up soon because she said he has found nothing that relates directly to the president.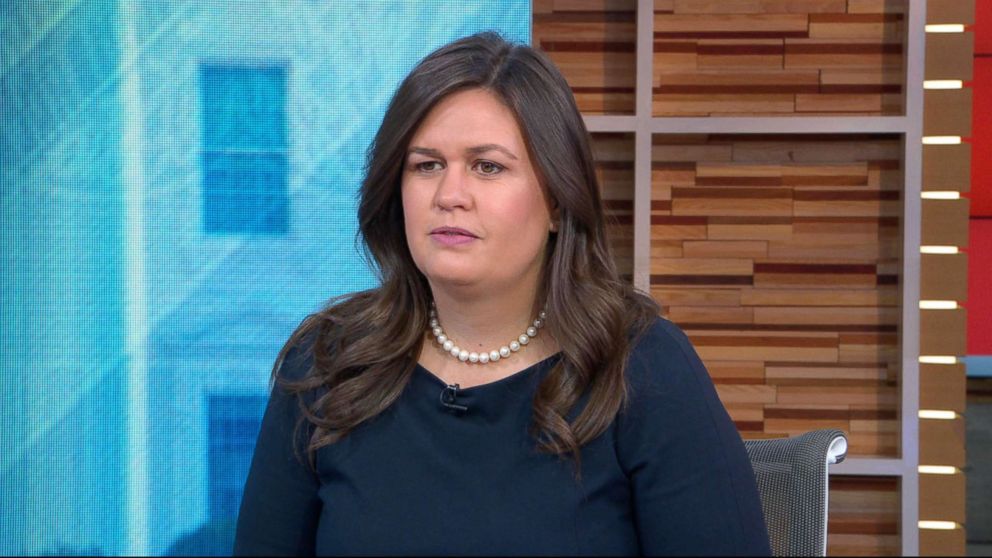 "I'm not going to get ahead of where the president is but he has been very clear he wants this to come to a conclusion," Sanders said. "We expect that it should and, again, they've spent a year and a half and found nothing that has anything to do with this president because there was nothing."
Stephanopoulos pointed out that there have been several convictions as a result of the probe but, again, Sanders denied that any of them had anything to do with the president.
Mueller is leading the special counsel's investigation into Russian interference in the 2016 election and whether there was any collusion by members of the Trump campaign, as well as whether the president obstructed justice in his firing of FBI Director James Comey.
Sanders also wouldn't say that the president has confidence in Rosenstein but only that he has "confidence in the system."
The president and Rosenstein had a "very long and good conversation yesterday and they want to continue that in a couple days," she said of the meeting scheduled for Thursday.