#SayHerName, #SayHerName and #SayHerName again.
This three-word hashtag is trending on social media after 18-year-old Nia Wilson was fatally stabbed in the neck as she and her two sisters stood on a Bart Station transit train platform in Oakland, Calif., on Sunday night.
Those who have taken to social media and have protested what they see as a delay in law enforcement looking into her death and the subsequent media coverage say she is the latest black female victim of violence whose death has been marginalized.
Wilson's sister, Lahtifa Wilson, 26, who was also stabbed in the neck during the attack and survived recalled the brutal incident to ABC affiliate KGO.
She and her sisters were on their way home from a family function and were transferring to another train when she says they were "blindsided by a maniac." Lahtifia said she saw their attacker wiping his knife off looking at them as she tended to her dying sister.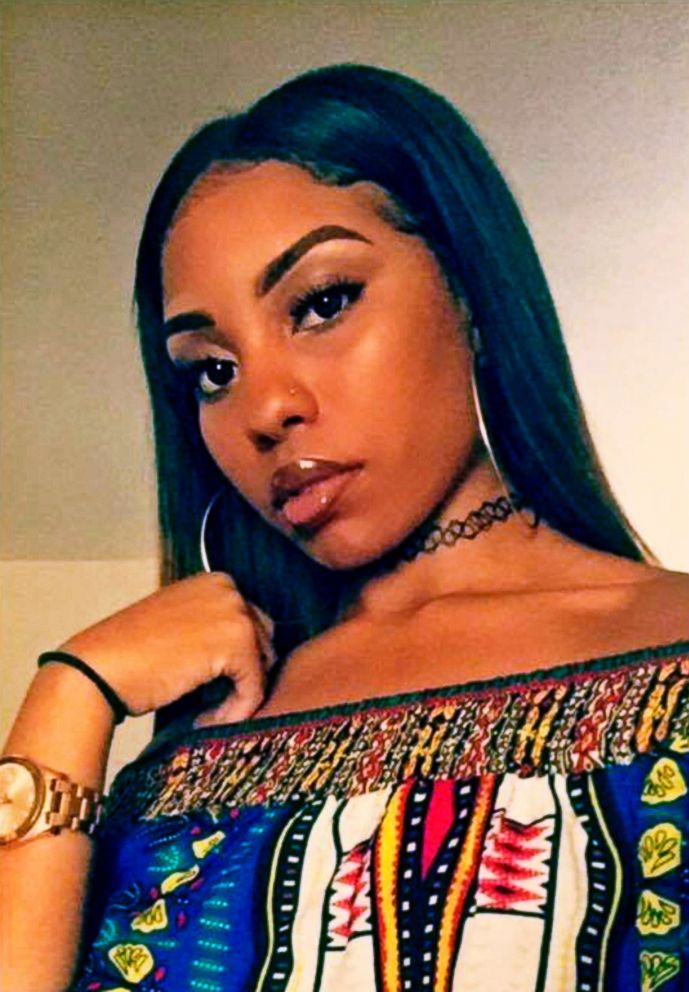 Since news broke about the attack, #SayHerName and #JusticeforNia have been trending on social media platforms like Facebook, Instagram and Twitter — even garnering attention from celebrities who are also demanding justice for the young musically driven teen who rapped and, according to her sister, aspired to one day become a lawyer and own her own makeup line.
Wilson's alleged killer, 27-year-old paroled felon John Lee Cowell, has a lengthy criminal history and was released from prison months before Sunday's attack, BART Police Chief Carlos Rojas told reporters during a press conference Monday.
Rojas said it was the "most vicious" attack he's seen. He added that there isn't "any information that suggests it is race motivated," but the police department is not "discounting" it as the motive.
In the meantime, as law enforcement investigates, Wilsons' supporters say they want to ensure coverage of her death is fair and balanced.
Fox affiliate KTVU received backlash after the local station decided to share Wilson's story showcasing a picture of Wilson holding a gun in a picture, which the station grabbed from one of her social media accounts.
But Wilson was actually holding a gun-shaped cell phone case.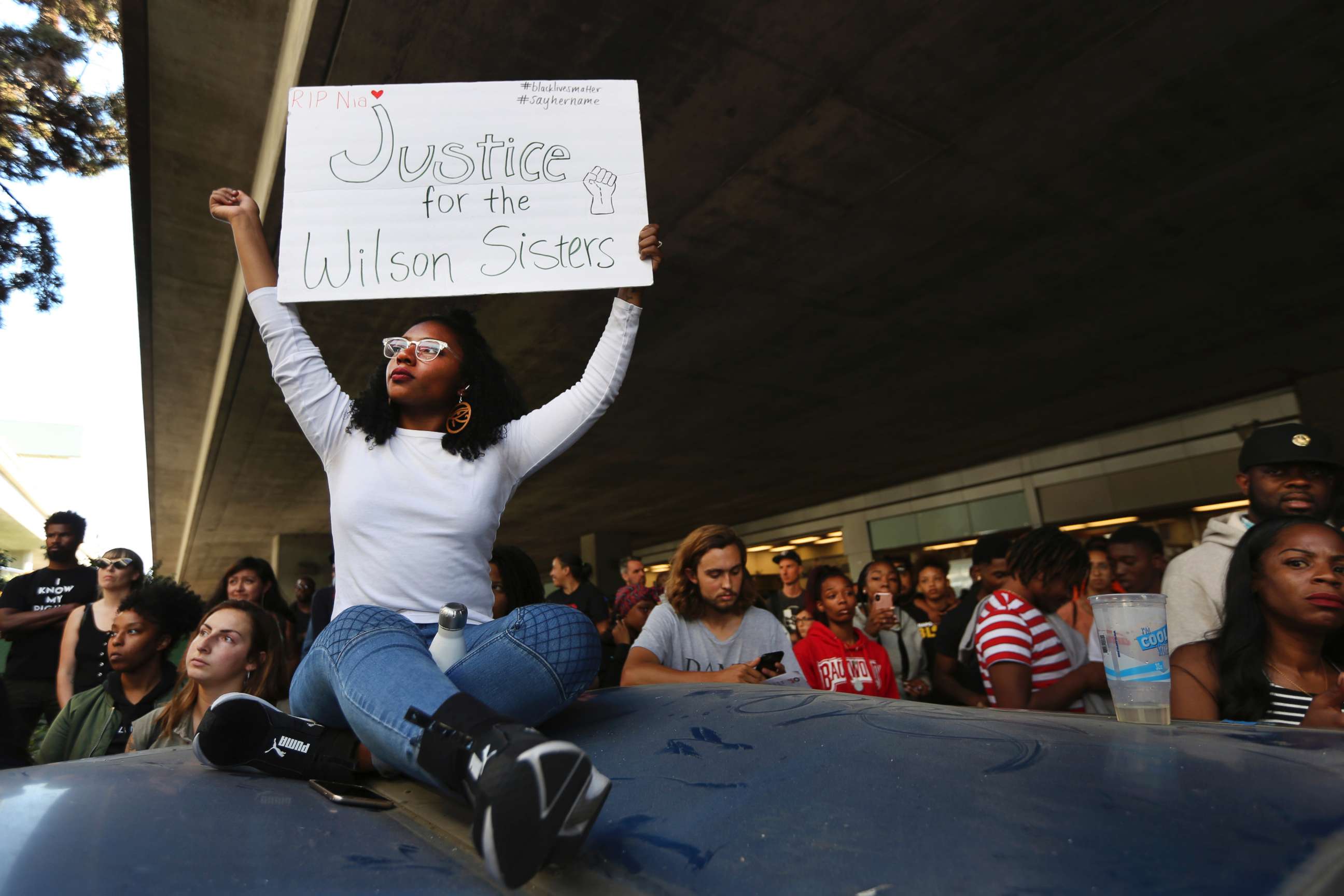 The National Association of Black Journalists, the Bay Area Black Journalists Association and the Robert C. Maynard Institute for Journalism collectively condemned the station in a statement for "use of an unauthorized image" hours after she was fatally stabbed. The groups criticized the station of its "embarrassing error" as a violation of "one of journalism's core ethics: "do no harm."
Tha affiliate has since apologized.
According to Alana Hackshaw, who teaches African American studies at the University of Maryland, America has a lengthy history of African Americans being negatively depicted as suspicious or criminals in the media.
"When incidents like this happen, it minimizes the innocence of the person," Hackshaw said. "It allows black men and women to be viewed in a less sympathetic light as if they deserved what happened to them — why does this continue to happen?"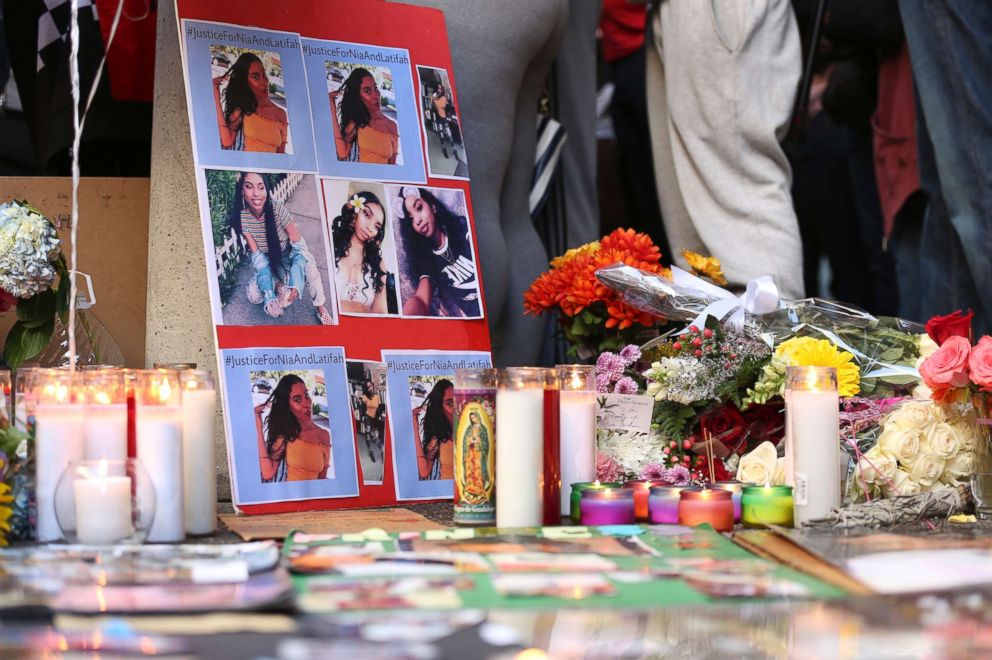 Multi-award winning actress Anne Hathaway chimed in on her Instagram to express these very concerns.
"White people-including me, including you-must take into the marrow of our privileged bones the truth that ALL black people fear for their lives DAILY in America and have done so for GENERATIONS. White people DO NOT have equivalence for this fear of violence" Hathaway wrote. "Given those givens, we must ask our (white)selves-how "decent" are we really? Not in our intent, but in our actions? In our lack of action? Peace and prayers and JUSTICE for Nia and the Wilson family," she concluded.