One year to the day since Rep. Steve Scalise was seriously wounded in a shooting during a team practice in Alexandria, Va., the Louisiana Republican took to Washington's Nationals Park for the 2018 Congressional Baseball Game, making a play at the very start of the game.
Scalise, who endured multiplies surgeries and needed to walk with crutches for months, made the start for the GOP at second base, snagged a grounder on the first pitch of the game and promptly threw out Rep. Raul Ruiz, a California Democrat, at first, before being mobbed by his teammates.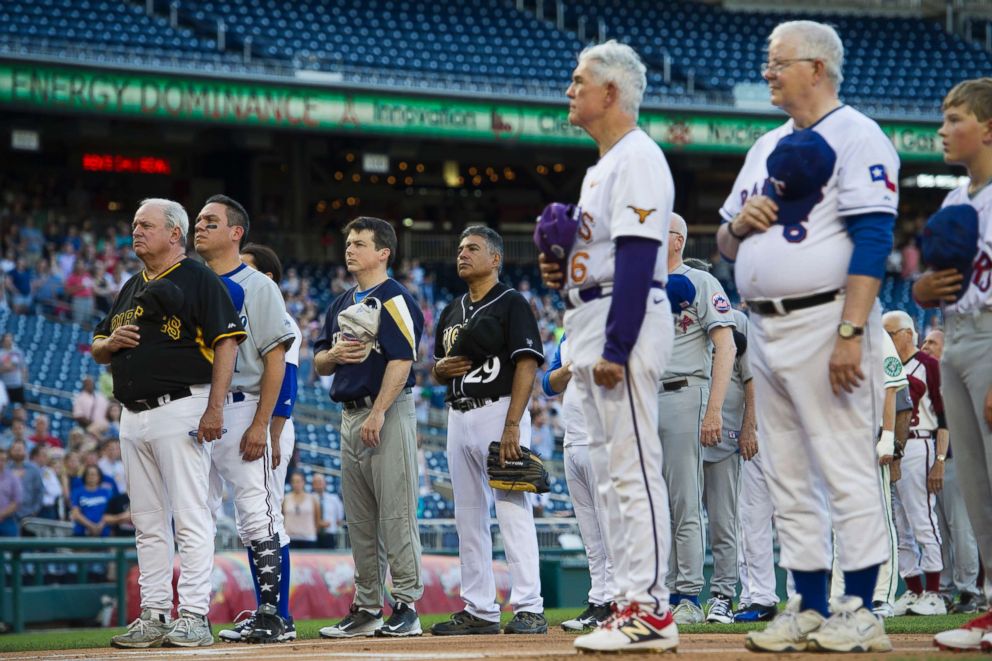 The moment came just minutes after Scalise was escorted to second by U.S. Capitol Police officers David Bailey and Crystal Griner — the officers who were injured responding to the shooting last year.
Scalise would remain in the game for one more batter before being replaced at second base to a standing ovation.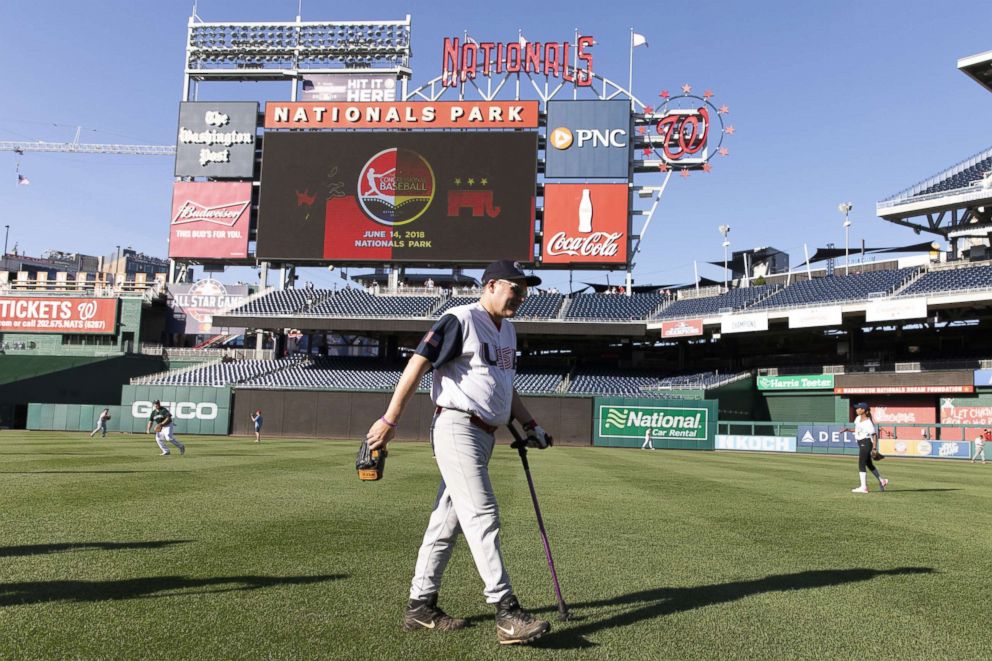 On June 14, 2017, a lone gunman opened fire as Republican lawmakers were practicing for the annual game. One of four people shot, Scalise suffered life-threatening injuries.
"I had a long road to recovery to get to this point," Scalise told reporters Thursday morning. "I've got more to go, but to think that after nine surgeries ... I get to be back out here with my colleagues ... God bless America!"