RACINE, Wis. — Students at Starbuck Middle School stumbled through the halls just after lunch on Oct. 31, 2007, holding their bellies and moaning. When the vomiting began, teachers knew that it wasn't a Halloween prank.
By midafternoon, almost 70 children waited outside the nurse's office at the school near Milwaukee. "There were so many kids there, it was like, 'Holy cow!' " recalls Michael Hannes, then a seventh-grader who felt "like someone kept punching me in the stomach."
Days would pass before local health officials determined that the tortillas served at Starbuck and four other schools in Racine were to blame for 101 illnesses. An Internet search showed them the stunning particulars: The company that supplied the tortillas had a long history of making children sick.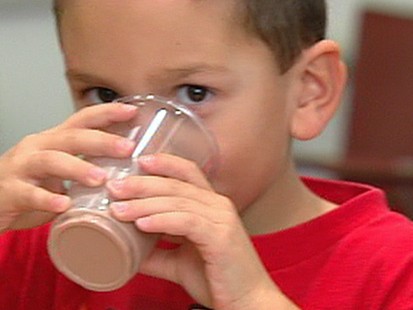 Before the illnesses in Racine, flour tortillas from Chicago's Del Rey Tortilleria caused similar outbreaks at more than a dozen schools in two other states — in 2003, 2004, 2005 and 2006. In 2006, Del Rey recalled tens of thousands of tortillas after health officials linked them to illnesses at schools in Massachusetts and Illinois. And in a 2006 study of prior outbreaks, a panel of top scientists with the U.S. Food and Drug Administration even offered this warning: "Flour tortillas manufactured by Del Rey hold the potential to cause illness."
Despite the concerns, the FDA never shared the panel's warning with school officials anywhere.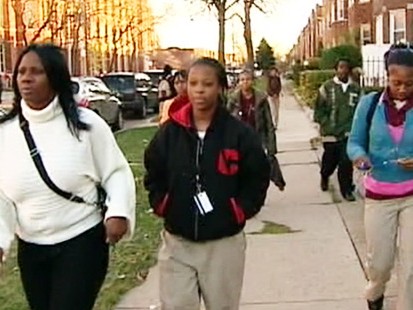 "That just blows my mind," says Dana Maldonado, the Racine district's food services coordinator, who first learned what the government knew about Del Rey tortillas from USA TODAY. "We absolutely would not have used them had we known."
Not until earlier this year — almost six years after the first outbreaks in Massachusetts — did the government temporarily shut down Del Rey to make the company fix its sanitation and safety problems. No more outbreaks linked to Del Rey products have been reported.
The story of how food with a history of making kids sick continued to get into schools illustrates broad failures in government programs meant to provide safe, quality meals for America's children, a USA TODAY investigation found. Parents and schools often have no idea where the food comes from. They know even less about the safety records of the companies that supply it. And if they try to find out, they face government roadblocks that put the rights of manufacturers ahead of providing information that could protect children.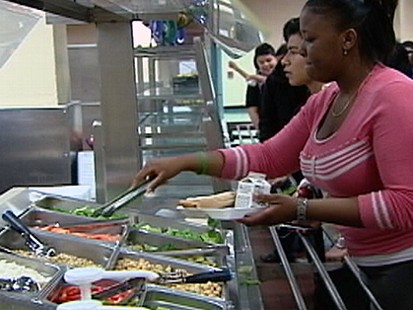 Early next year, Congress will consider ways to improve the Child Nutrition Act, the law that governs school meal programs. The debate holds special meaning for the 31 million kids who rely each day on the government to feed them. Because of their size and developing immune systems, children are particularly susceptible to food-borne illnesses, and the risks they face are more than hypothetical.
USA TODAY analyzed food-borne illness cases logged by the U.S. Centers for Disease Control and Prevention between 1998 and 2007, the last year for which data were available. The newspaper found more than 470 outbreaks at schools during that period. Those outbreaks sickened at least 23,000 children, and the foods responsible — pasta, chicken tenders, turkey and chocolate milk, among others — are lunchroom staples.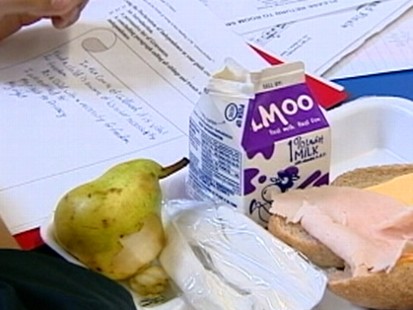 The true toll is likely higher. Based on its own studies, the CDC says millions of food-borne illnesses go unreported each year; no one knows how many involve schoolchildren. After the Racine outbreak, records examined by the school district's health director revealed that 47 kids at five middle schools had gotten sick on a "Taco Day" two weeks before the Halloween illnesses. The cluster would have gone unnoticed if not for the larger outbreak that followed.
When outbreaks are reported, authorities often struggle to pinpoint the pathogen that's responsible. During the 10-year period USA TODAY examined, investigators failed to identify the cause in more than half of the food-borne illness outbreaks reported in schools. In March 2005, for example, lunches served in Farmington, Ill., schools sickened as many as 738 people — students and staff — but investigators never figured out why the food made them sick.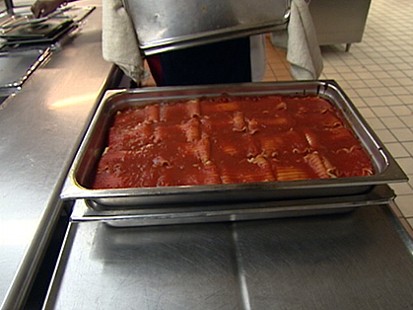 In other outbreaks, investigators often have the opposite problem: They can determine what bacterium or virus was responsible, but they can't figure out the food it was in. That happened in Granbury, Texas, when a salmonella outbreak tied to a pre-Thanksgiving lunch at Baccus Elementary School sent 62 people to the hospital in November 2006. Investigators theorized the salmonella probably was in the gravy or the iced tea, but they couldn't be sure which.
Such unknowns mean companies that send tainted products to schools can escape notice and punishment. That lack of information — and the inability to determine who made the food that's being served — makes preventing future outbreaks difficult.
Even when companies with problems are identified, action sometimes comes too late. In March 2006, 19 months before the Racine outbreak, FDA investigators in Chicago had catalogued so many violations at Del Rey that they recommended the Justice Department go to court to close the company's flour tortilla plant, USA TODAY found.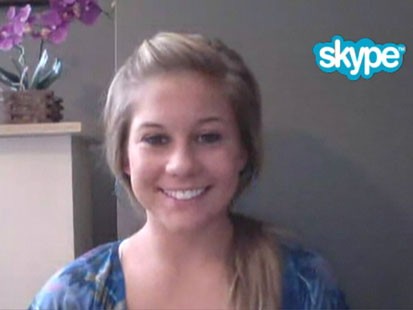 But because no one died or was hospitalized, and because scientists couldn't pinpoint what about the tortillas made the children sick, federal officials did not go to court until early this year.
"If it had been something where … people were hospitalized, where there were deaths, obviously we may have treated this situation very differently," says Roberta Wagner, head of compliance for the FDA's Center for Food Safety and Applied Nutrition. "Perhaps we would have moved more quickly."
Rep. Rosa DeLauro, D-Conn., puts it in starker terms. "It's not part of the public discourse until you see people dying," says DeLauro, a longtime food safety advocate. "Then it's too late."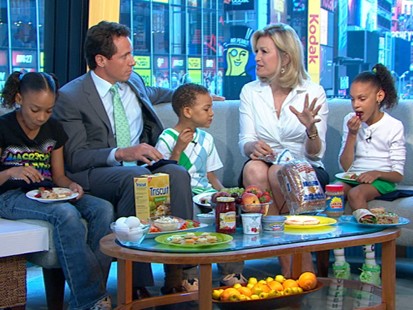 Food's Source A Mystery
USA TODAY examined thousands of pages of records on companies that sell food to schools, including safety data and reports on scores of food-borne illness outbreaks. The newspaper also analyzed hundreds of thousands of records kept by the U.S. Department of Agriculture as part of its food distribution programs.
More than 80% of lunch items served to schoolchildren, including the tainted Del Rey tortillas, are purchased by school districts, often through food distributors who choose among several suppliers. (It's unclear how many school districts have purchased Del Rey's products over the years.) The rest of the food — 15%-20% — comes from the federal government's $10.1 billion National School Lunch Program. The program supplies commodities such as beef and poultry for nearly every school and also subsidizes lunches and breakfasts for millions of the neediest children.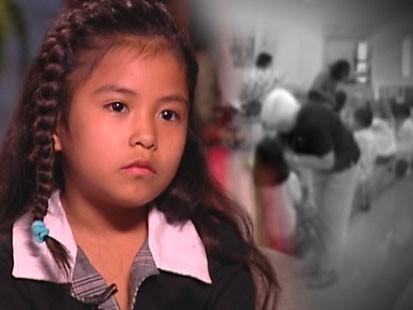 Parents who don't pack their child's lunch are left to trust the government — whether at the school or federal level — to do the shopping. In most cases, USA TODAY found, that trust — like the buying itself — is blind:
•Schools have virtually no hope of figuring out where all of the food on a child's lunch tray originates. That's because the food often is handled by many processors and distributors. "There's no way I could possibly keep track," says Katie Wilson, director of the meals program for the Onalaska, Wis., public schools and the former president of the School Nutrition Association, a group of officials who oversee lunch programs.
•If schools determine who made the food they serve, the government provides no timely way for them to check the health and safety records of those companies. Inspection reports on companies that supply food are not posted publicly, and school officials must file formal requests that often take months to fulfill.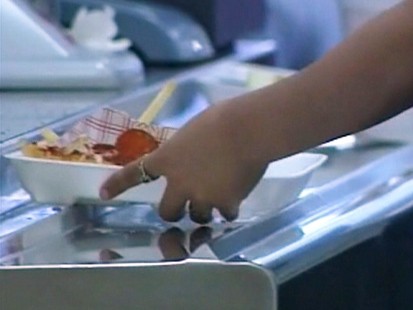 •When the government finds problems at companies, it does little to alert parents, schools or food distributors — especially if the company doesn't supply commodities directly to the National School Lunch Program.
The systemic failures are "outrageous … alarming and unacceptable," says Sen. Kirsten Gillibrand, D-N.Y. "Our schools and parents have a right to know where food is coming from and whether it's high-quality."
"I don't know why we're not putting better protections in place for our most vulnerable population," says Gillibrand, a member of the Senate agriculture committee, which oversees the federal lunch program. "We have to reform how we feed our children in schools."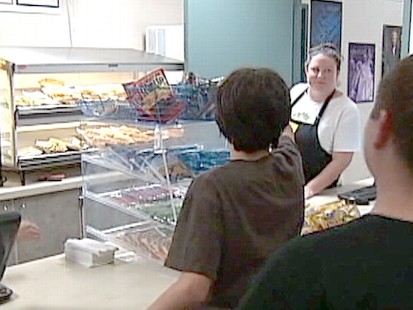 From producer to plate
The path from producer to plate varies from commodity to commodity, state to state and school district to district. Take, for example, beef purchased by the U.S. government for schools.
The USDA might accept a bid from a company that contracts with several other companies to supply the initial ingredients — scraps and larger beef chunks from the slaughterhouses that aren't used for commercial cuts. That meat is shipped to a plant where it is combined and ground.
The "finished" ground beef might be shipped to a state warehouse for storage. More likely, it is sent to another processing plant where it could be made into patties, meatballs or spiced beef for tacos. Those products are then shipped to warehouses until school districts need them.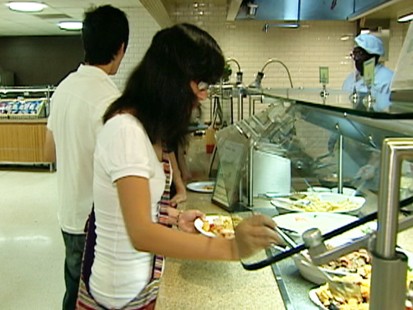 When the ground beef finally reaches the school district, it might go to a central kitchen, where it is prepared and trucked to schools each day. It might go directly to the schools, to be cooked on-site. Or it might go to a food service management company — a middleman that purchases and prepares food for the district. Like Racine, thousands of districts have contracts with companies such as Chartwells, Sodexo and Aramark to manage their meal programs. Those companies also run corporate cafeterias and stadium concessions.
The federal government has no idea who ends up eating the food. Records analyzed by USA TODAY show the USDA doesn't track where commodities go after they are delivered to a state warehouse or to a processor chosen by the state. A report earlier this year by the Government Accountability Office, or GAO, the investigative arm of Congress, noted what school food directors have known for years: "This complex distribution path can make it difficult to track food from beginning to end."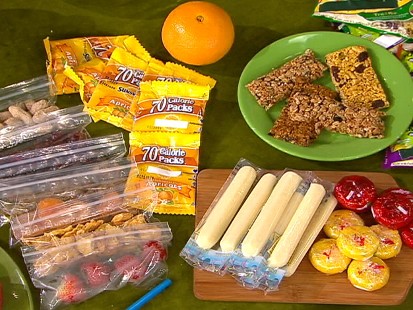 Problems might surface during any step in the process. Chicken tenders contaminated with ammonia made 110 people sick at two Joliet, Ill., schools in November 2002. Forty children were rushed to the hospital. Local and state health officials later found that ammonia had leaked onto the USDA-purchased chicken, penetrating the plastic wrapping, during storage at a Missouri warehouse. A warehouse manager was sentenced to a year and a day in jail after he pleaded guilty to ordering the chicken to be repackaged and making it appear that the USDA had inspected the boxes. They were then sent to Joliet and other schools, court documents show.
Sometimes, the path traveled by tainted food is too complex to trace. That happened this year when nine people died and 700 were sickened — including 226 school-age children — by salmonella in peanut products from the Peanut Corp. of America, or PCA. Five weeks after acknowledging that PCA products were purchased for the National School Lunch Program, the USDA still was trying to figure out which products had gone to which processors — and which schools ended up with them.
Officials never could determine whether some of the sick children were infected at schools, and the GAO criticized government officials for not moving more quickly to keep PCA peanut products from being served. As a result, the GAO concluded, children "possibly consumed these products through the school meals program."
Secret recipes
During the Racine outbreak, the scene at Starbuck was so striking that photos of a hallway full of sick kids memorialize the day in the school yearbook. In the foreground sit trash barrels; the school ran out of bags to catch the vomit.
Much about the following days typifies what happens after such outbreaks. Worried that a virus might be to blame, officials closed the school and custodians disinfected every surface; meanwhile, health and school officials tried to learn all they could about what the children ate.
If local officials had known then what the federal government knew for years about Del Rey, they say they never would have served the tortillas. That's because FDA inspection reports, reviewed by USA TODAY, show a pattern of sanitary violations at Del Rey that extended for years.
An FDA inspection report in 2004, for instance, reported both live and dead insects, including roaches, in Del Rey's warehouse and production areas. "In the food warehouse, there is a storm sewer on the floor through which sewage water backs up into the warehouse," one inspector wrote, noting that "the floor is never washed and sanitized after such sewage backup."
Another FDA report, this one from 2005, noted that raw ingredients for Del Rey's tortillas were being stored in plastic buckets previously used for cleaning solutions — a "repeat violation" that Del Rey had failed to correct despite being told that the practice needed to be halted "to prevent the contamination of foods."
On that same visit, an inspector reported seeing an employee blowing his nose while working on the production line, and then continue to handle finished tortillas without washing his hands.
Even though access to such information might help schools make wiser decisions about what to serve, those reports are shielded from public view. The rationale for withholding them: The reports contain what companies and the government consider "proprietary information." Because Del Rey's inspection reports included its tortilla recipe, for instance, the FDA refused to release or post the reports without first blacking out that information. And the process of deleting those details doesn't begin until a request under the Freedom of Information Act is filed.
Such requests take so long that filing many, and expecting anything short of a months-long wait, is folly. "It would be great if we could have (inspection reports) made accessible on the Web," says Wilson, the past president of the School Nutrition Association. Without them, she says, schools are blind.
FDA Deputy Commissioner Joshua Sharfstein agrees and says the agency is exploring ways to make its inspection reports more accessible. He is chairman of an agency task force that's discussing segregating the "proprietary information" from safety and sanitary infractions. "At least that way, we could get some basic information out," Sharfstein says.
Sharfstein also says the FDA must be more vigilant about pushing companies to fix deficiencies. "The real failure is not doing something other than just documenting the problems," he says. "When we see problems, we need to act quickly."
Who knew what?
For the past 17 years, the Racine district has relied on one of the nation's largest food service providers, Chartwells, to run its lunch program. "We trust their judgment," says Maldonado, the district's food coordinator.
The company has contracts with 500 school districts nationwide, public and private, and it purchases and prepares food for students at more than 4,000 elementary, middle and high schools, says Phil DelGiudice, a company vice president.
Chartwells also has staff who track food safety issues. "Recalls and advisories are monitored and communicated by our quality assurance department," company spokesman Sarah Hada says. "In 2005, we added a 'red alert' system to speed notification."
Before the Racine outbreak, Chartwells knew much about Del Rey tortillas. In 2004 — three years before it served Del Rey tortillas to students in Racine — Chartwells had served Del Rey tortillas to children at Paul Revere Elementary in Revere, Mass. Dozens of children there got sick, and Massachusetts subsequently warned school officials and the public to avoid Del Rey products.
Hada says Chartwells told its Massachusetts managers to discard remaining Del Rey tortillas but took no steps to prohibit future business with the company.
In late 2005 and early 2006, Del Rey tortillas again were linked to a group of outbreaks, this time in schools in Peoria, Ill. The Illinois State Board of Education advised schools to discard Del Rey tortillas, and Chartwells says it alerted its managers across the nation, even though the company did not manage food at Peoria schools. That alert went out on Jan. 23, 2006, Hada says. Two days later, the FDA posted a notice that Del Rey was recalling its tortillas nationwide.
Despite those efforts, Chartwells' district manager Dan Blimling and Racine school officials say they were not aware of the 2006 recall, the advisories from Illinois and Massachusetts, or the 2004 outbreak in Revere.
"You would think there would be some notification," Maldonado says.
Given its past experiences with Del Rey, why didn't Chartwells instruct its managers not to serve Del Rey tortillas in Racine? Because the tortillas were "not subject to a national recall" when they were purchased in Racine, Hada says.
After the Racine outbreak, Chartwells moved quickly to "suspend Del Rey products nationally" and prohibit all future purchases, Hada says. Chartwells made no such move after the outbreak in Revere.
Maldonado is stunned that the company hadn't shared what it knew about the Revere outbreak. "That seems like common policy that would be in any company that serves school districts, especially one that feeds kids," she says. "You'd think they'd take every precaution available."
Critics, including the GAO, contend that bureaucracy still trumps food safety, especially in terms of school lunches. The GAO report issued earlier this year, for instance, chastised the government for failing to quickly alert schools of potential problems.
The FDA — from its Washington staff to its Chicago inspectors — was aware of Del Rey's problems before Racine. But it also felt hamstrung; not even an FDA panel of physicians and scientists who studied the Del Rey outbreaks extensively in March 2006 could figure out why the tortillas were making children sick.
One theory the panel discounted: that Del Rey was using too much calcium propionate, a preservative used in baked goods to inhibit mold. Instead, the board speculated that chemicals used to clean equipment at the plant might have gotten into tortillas made immediately after Del Rey's wash downs. The scientists, however, say they have no proof — in part because schools and local health officials did not collect much physical evidence.
"One of the frustrating parts of the investigation is we didn't have tortillas from the plate of the ill individuals," explains Karl Klontz, a medical epidemiologist on the FDA board. Scientists also lacked samples of vomit from any of the sick students.
"That would have been a marvelous laboratory specimen to analyze," Klontz says, "but we couldn't get that, either."
'We're all family'
Health officials in Racine first made the connection to Del Rey because a state epidemiologist working the case remembered reading about tortillas and previous food-borne illnesses. Then a Racine health inspector checked the Internet for details.
The situation was "a little bit out of our control," says Marcia Fernholz, the Racine health official who handled the case. "We didn't have jurisdiction over the manufacturing plant, although we knew that these tortillas were being served very widespread in many schools throughout our state and many other states."
That's more than Del Rey's general manager, Marcellina Toledo, says she knew.
Because of the earlier outbreaks, Toledo says, she understood that her tortillas sometimes were served in schools. She says she never knew which schools or how many — unless there were problems. She says she considered the food distributors to be her customers. "We really have no knowledge about where it ends up," she says.
Toledo remains pained that the tortillas her family has made for generations — she considers her 3-year-old grandson, Jovanni, to be the company's "official taster" — made anyone sick.
"Our product has been made for 50 years," she says. "Our customers are like our family."
Like the government, Toledo says she wanted to know why the tortillas sickened children. She hoped FDA officials might help her solve the mystery; they could not. Since the Racine outbreak, Del Rey has changed how it makes its signature product. Instead of mixing certain ingredients by hand, workers use a "pre-mix" that includes a set amount of the preservative.
Since Del Rey began using the pre-mix, no outbreaks have been linked to its tortillas.
Nonetheless, the U.S. government, acting on a second recommendation from FDA's Chicago office, went to court this year to shut down one of Del Rey's plants. In March 2009, the U.S. attorney in Chicago obtained an injunction that cited Del Rey for selling "adulterated" food. As the FDA's Wagner explains, "This firm, over a five-year period, just can't get its act together."
The case was settled by a consent decree, a binding agreement between the government and Del Rey that required the company to hire consultants to help overhaul its operation.
The company fixed itself during a six-week shutdown, Toledo says. Workers cleaned the plant on the north side of Chicago. They painted equipment and repaired problems in the brick floor. The consultants also taught good sanitation practices to about 50 workers, many who speak only Spanish.
Today, the workers wear uniforms and hairnets, even in the storefront of the plant where Del Rey sells tortillas to the public.
In April, the facility passed an FDA inspection and subsequently reopened. Future violations of the consent decree can lead to fines of $6,000 a day. Toledo says the economic damage already has been substantial. "Since the recalls, we've lost like 40%-45% in sales and production," she says.
As for the outbreaks her tortillas caused, Toledo regrets what happened but pledges that the problems, whether ingredients or cleanliness, have been fixed.
Now, she's trying hard to persuade customers to give her family's business another chance.
"We're all family and we wouldn't want that to happen to our family either," Toledo says of the illnesses. "Everybody is cautious these days of what they buy, how they buy, so … we guarantee it. We want to guarantee it, for you to be safe."
Contributing: Anthony DeBarros in McLean, Va.; Eisler reported from Washington