Why Scott Walker Won't Take a Position on the US Accepting Refugees
September 8, 2015, 1:14 PM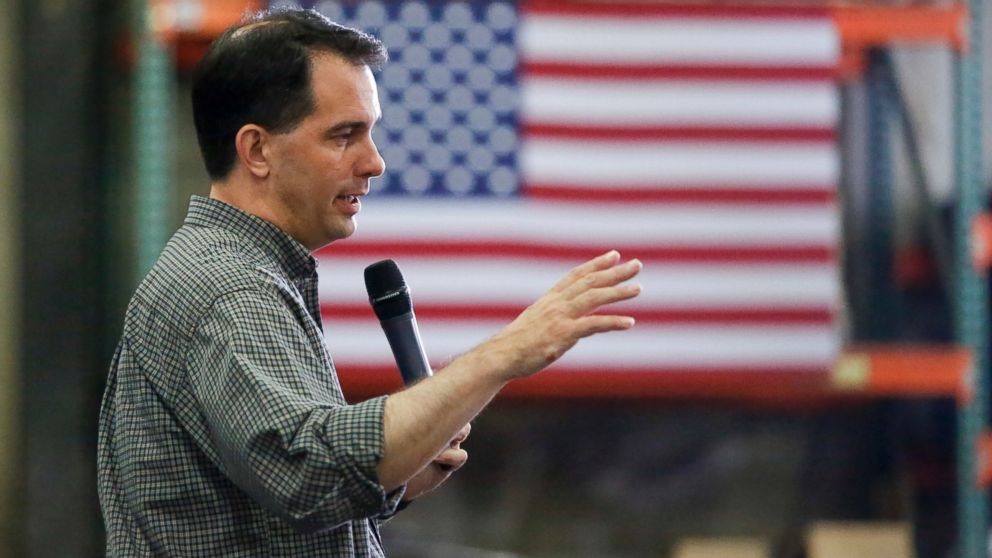 — -- As Europe grapples with the mass migration of more than 300,000 refugees fleeing war in Syria, Republican presidential candidate Scott Walker won't say whether the United States should open its doors to absorb more of the migrants.
Walker's reason for not taking a stand is that he says it would be hypothetical for him to do so since he is not currently the president.
"I'm not president today and I can't be president today," the Republican presidential candidate and Wisconsin governor said when asked by ABC News during a press gaggle on Monday what he would to address the current refugee crisis if he were president currently. "Everybody wants to talk about hypotheticals; there is no such thing as a hypothetical."
What is not hypothetical, Walker said, is that the next president needs to defeat ISIS, which he said is at "the core of the problem" of the current migrant crisis and has resulted from a failed foreign policy under President Obama.
"The core problem is under the Obama-Clinton doctrine America is leading from behind, that has empowered ISIS to take the territory they have in Iraq and continue to have the presence they have in Syria," he said.
Walker last month laid out his foreign policy platform in a speech at the Citadel military college in South Carolina in which he called for immediately lifting the "political restrictions" on U.S. military personnel currently in Iraq, terminating the Iran nuclear deal, and establishing a no-fly zone in Syria as part of his strategy to confront ISIS.
When pressed for his position on the current refugee crisis, Walker said, "I'm talking about what I would do as president, that'll be a year and a half from now. I'm going to take on ISIS as president."
Currently, Walker said he's in a position "to send a clear message between now and then that we're going to push back on ISIS."
On Tuesday, the Obama administration announced that it is in the process of weighing the possibility of opening the door to more refugees, though a decision has not yet been reached.
"The Administration is actively considering a range of approaches to be more responsive to the global refugee crisis, including with regard to refugee resettlement," National Security Council spokesman Peter Boogaard said Tuesday.
After his entry onto the presidential stage as the Iowa frontrunner early July, Walker has since fallen back in the polls as Donald Trump has risen to the dominate the field both nationally and in early voting states. In a Monmouth University poll released earlier this month, Walker garnered just 3 percent support nationally compared to 11 percent in an August.