The new head of the Secret Service has this piece of advice for anyone thinking about trying to breach White House security: Don't.
Interested in
?
Add as an interest to stay up to date on the latest news, video, and analysis from ABC News.
"I wouldn't suggest it," Secret Service director Joseph Clancy told ABC News in an expansive sit-down interview that explored the scandals that have rocked his agency and the path he's now charting to protect the First Family and "regain the trust of the American people."
"We have not received an unfair rap," he conceded to ABC News' Pierre Thomas. "I think when you fail, and we have failed, we own it. Now, it's up to us to correct it."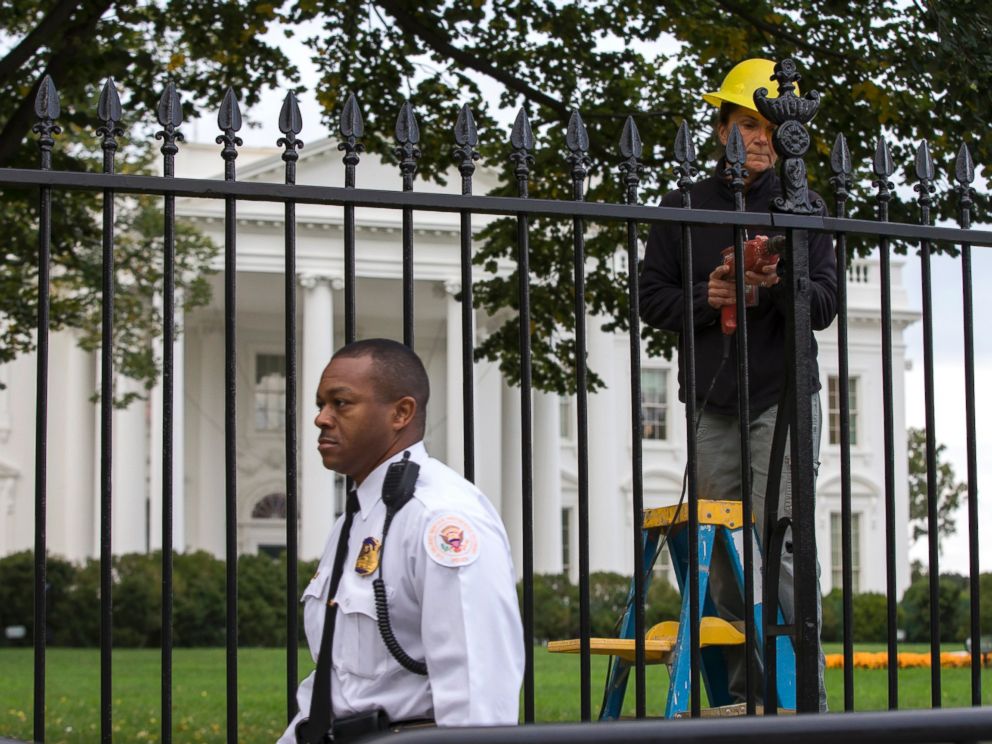 In September, a man with a small knife in his pocket jumped the White House's perimeter fence and made it deep inside the presidential building. That came more than two years after the Secret Service was shaken by the 2012 prostitution scandal out of Cartagena,
Colombia
.
At the time those scandals and others unfolded, Clancy was the head of security for Comcast, having left the government in 2011 after 27 years with the Secret Service. Clancy was "shocked" by what happened, he said.
Then, last month, a small drone flew over the fence and crashed on the White House grounds - prompting a pre-dawn security scare. President Obama was in India at the time, and although the incident turned out to be a recreational flight gone awry, Clancy said he's "certainly concerned" about the threat a drone like that could pose.
The newly-appointed Secret Service director was with President Obama in India, and the president "was very concerned, as he should be" about the breach, said Clancy, who found himself briefing the commander-in-chief on the matter.
"He wanted to know what happened," and he "had very specific questions," Clancy recalled. "But he has faith in the work that we're doing."
Clancy said the Secret Service and other federal agencies "have been doing a lot of research" to develop countermeasures related to drones. He declined to discuss specific ones already in place.
In retrospect, Clancy said, the poor judgment in Cartagena and the failures at the White House five months ago came down to one thing: "Just a lack of self-discipline."
He dismissed suggestions the high-profile scandals were the product of a culture within the Secret Service that condones poor behavior. He said he "can certainly respect" such claims but insisted the only culture at the Secret Service is quite a different one.
As an example, he pointed to a recent trip he took with President Obama to China, Burma and Australia. An agent became so sick that he had to be hospitalized, but when Clancy visited the agent at the hospital, one of the first things the agent said was, "Sir, I'm sorry I'm out of the mix. I'm sorry I'm not there to pick up my post there," Clancy recalled.
"That's the culture that we have," said Clancy. "Nobody wants to let the agency down, the president down, or the American people. Most importantly, we don't want to let the American people down."
Clancy said the more time he spends leading the Secret Service, the more he realizes an insider like himself is the only one who could get that job done.
Two months ago, a bipartisan, independent panel commissioned by the Obama administration to analyze the embattled agency recommended someone with no experience inside the Secret Service, saying "only a director from outside" can "do the honest top-to-bottom reassessment" needed.
"You need some experience in this position," Clancy told ABC News, adding he plans to win over skeptics.
Clancy said he has three changes in mind to help make that happen: Hire more people, improve training, and raise the fence around the White House.
"We've got to do a better job of mentoring, coaching, teaching, and training our people," he said. "[And] if we can build up our staffing, it will allow us to get more people out to training. With that, as we get more people trained, it'll help our morale."
As for the fence, Clancy said he is "very anxious" to make it taller, but that is "a long-term process." So in the meantime, the Secret Service is planning to implement a series of interim enhancements, including "additional features" atop the fence, according to Clancy.
Those changes will be in place in the "near future," he said, without offering any more details about the planned enhancements.
The need for a taller fence and better training is only growing, Clancy indicated. In recent years, the Secret Service has seen what he called "a large number" of people, many with some form of mental illness, coming to the White House or Capitol looking to air their grievances.
"That's where our people have to be so well-trained," he said. "You have to be able to distinguish those that have some mental illness and need help, and those who really have a desire to cause harm. So our people have to show great restraint, but also a great expertise in how to handle these."
Furthermore, the Secret Service has some big assignments coming up in the next year – Pope Francis is expected to visit as many as three U.S. cities in September, the following month about 190 heads of state will come to New York to celebrate the United Nations' seventieth anniversary, and then the 2016 presidential race gets underway.
"It's going to be a huge challenge for us," Clancy said. "But we have had these challenges before … Our people will be very busy during that time frame, but we're up to the challenge."
Clancy became acting director of the Secret Service in October. President Obama officially appointed him as the Secret Service's 24th director a little over a week ago.
"I think we're on the right track," he said.