Sen. John Fetterman released from hospital, spokesman says
Tests ruled out a new stroke and showed no evidence of seizures, staff said.
Sen. John Fetterman, D.-Pa., has been released from the hospital after several days of observation after feeling lightheaded.
"A few minutes ago, Senator Fetterman was discharged from the hospital," his spokesman Joe Calvello said in a statement on Friday afternoon. "In addition to the CT, CTA and MRI tests ruling out a stroke, his EEG test results came back normal, with no evidence of seizures."
"John is looking forward to returning to the Senate on Monday," Calvello said.
Fetterman was first admitted Wednesday because he felt lightheaded during a Democratic retreat, his staff said. He remained hospitalized in Washington on Thursday as doctors ran more tests.
"John is being monitored ... for signs of seizure - so far there are no signs of seizure, but he is still being monitored. Our team will continue to provide information as it comes in and we will have more updates as we get them," Calvello said at the time.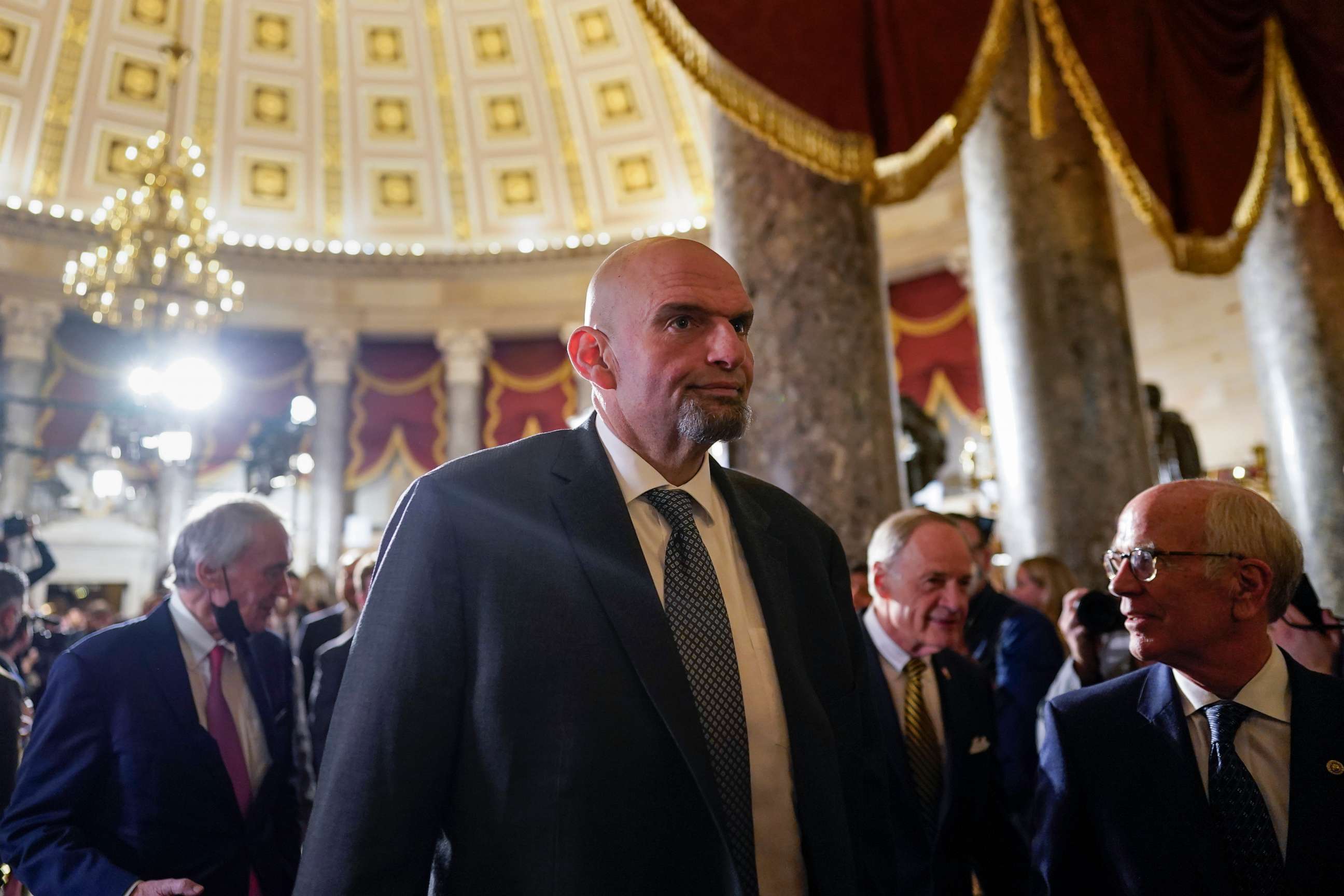 Fetterman, who was elected in November after a widely watched race against TV personality and celebrity surgeon Dr. Mehmet Oz, had a stroke during his campaign due to a heart condition, his campaign said at the time.
A Pittsburgh doctor who treated Fetterman wrote in October that he had "no work restrictions" and could "work full duty in public office."
Calvello had said in an initial statement Wednesday night that Fetterman left the retreat when he began to feel lightheaded and called his staff, "who picked him up and drove him to The George Washington University Hospital."
Cavello said he was remaining overnight "for observation" and was "in good spirits and talking with his staff and family."
Gisele Fetterman provided an update on her Twitter page on Thursday, in which she thanked "everyone who has sent good wishes our way during this hectic time."
ABC News' Will McDuffie contributed to this report.