ANKENY, Iowa -- California Sen. Kamala Harris, a potential contender for the Democratic presidential nomination in 2020, began a two-day campaign swing across Iowa on Monday, her first major visit to the state that will hold the first-in-the-nation caucuses in just over 16 months, telling voters to recognize the urgency of electing Democrats in the midterm elections that are just two weeks away.
"This is a pivotal moment, and we've got 15 days to get this done," Harris told a crowd at a community college in Ankeny, Iowa.
Harris also cast the midterms as a part of a broader narrative beyond Donald Trump's presidency.
"Let's also recognize," she said, "this moment at some point will pass. We will get beyond this, I promise you. We will get beyond this."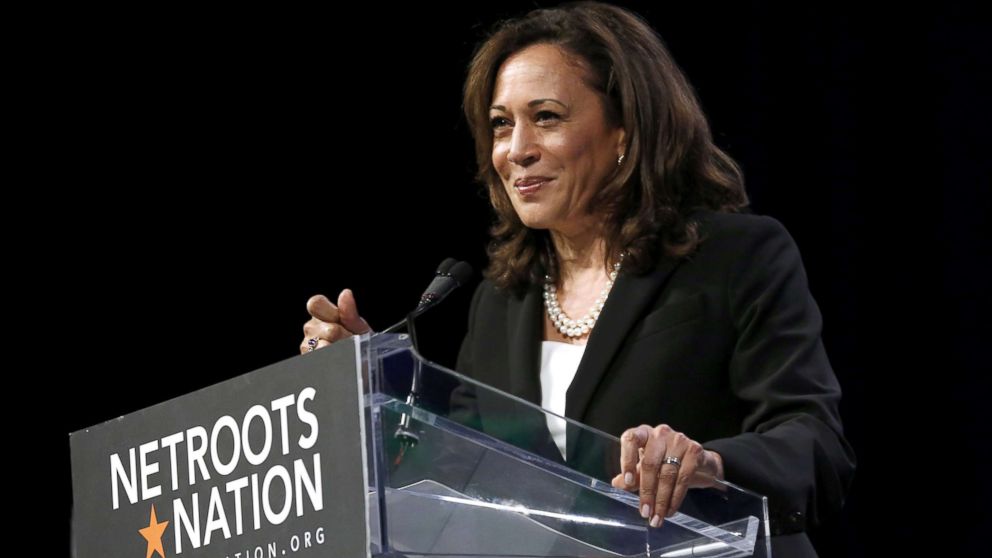 A prominent critic of the Trump administration, Harris also said she rejects the notion that someone is not a patriot if they criticize the direction of the country.
"Sometimes when we're critical about what's not working in our country ... that invites a question about one's love of country," Harris said. "I reject that, because I believe there are two different definitions of what it means to be a patriot. One, the definition that suggests you don't condone the conduct of your country whatever it does. And then the other, being the kind of patriot that I believe most of us end up being. The kind that will fight each and every day for the ideals of our country."
Attendees at Harris' campaign stops today said they view her as an effective and positive messenger for the party, and see her as a legitimate contender to lead the Democratic charge to deny President Trump a second term.
"She's my top choice because she is strong, she is smart, she is insightful," Sarah Zigtema of West Des Moines told ABC News at Harris' stop in Ankeny. "Watching her on Senate committees she asks really good questions and she gets her answers, and I appreciate that about her. Also I'd just love to see her go up against Donald Trump because I think she'd kick his butt."
Carter Winton, a tech consultant from Urbandale, Iowa, said he'd like to see Harris on a presidential ticket with someone like New Jersey Sen. Cory Booker, but worries a woman of mixed race would face unfair prejudice in Donald Trump's America.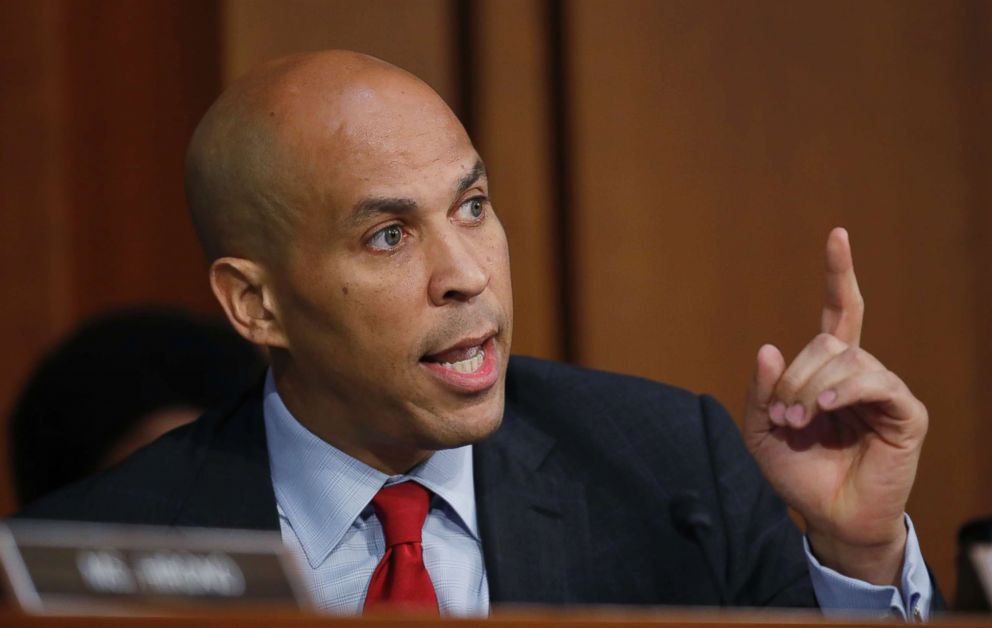 "My dream ticket would be someone like her and Cory Booker," Winton told ABC News before Harris' speech in Des Moines. "But I don't believe somebody of mixed race and a female would do very well in a general election. So as much as I would love to see her run, I don't know if that's a winning ticket."
"She's the type of person that doesn't really take crap," said Darrell Hagans, a 38-year-old software company worker from Des Moines who came to see Harris speak Monday night. "I think that she is a rising star in the Democratic Party. I think that she definitely has the potential, whether it's in this next election or possibly the one afterwards."
Harris is set to campaign in the central and eastern parts of the state, including stops in Des Moines, Cedar Falls, Iowa City and Cedar Rapids, hoping to boost the Democratic nominee in Iowa's 3rd Congressional District, Cindy Axne, and the Democratic nominee for Iowa Secretary of State, Deidre DeJear.
This is Harris' first visit to the state since 2008, when she campaigned for then-Sen. Barack Obama during her time as the district attorney of San Francisco.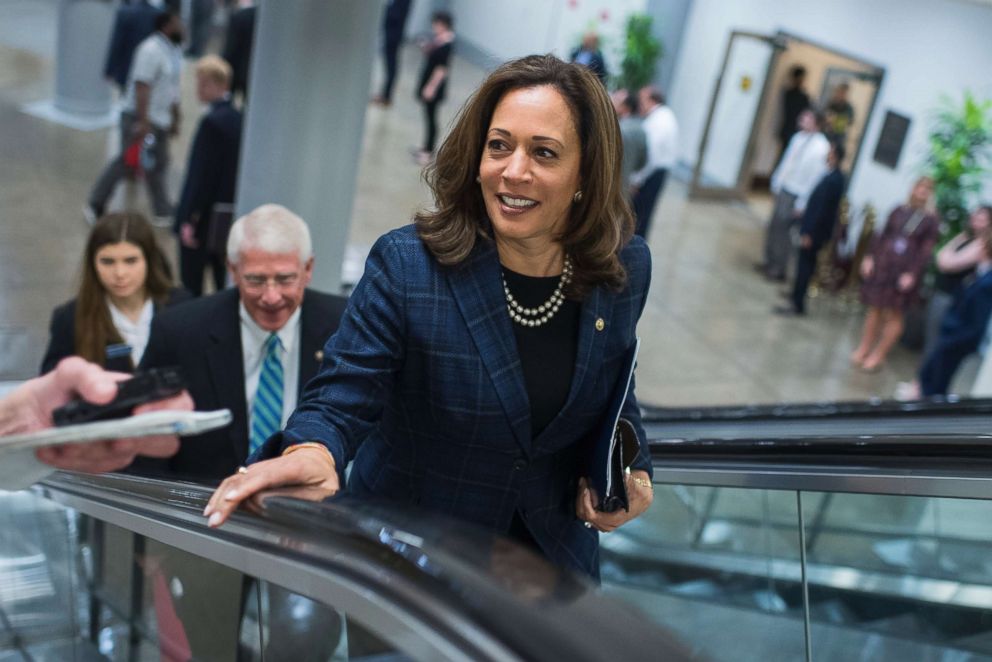 "There is so much on the line this year," Harris said in a statement released by the Iowa Democratic Party last week. "We have seen how Republicans sow the seeds of hate and division throughout our country over the last two years. Now it's time to hold them accountable, at every level of government, and Iowans know that better than anyone."
Harris, first elected to the U.S. Senate in 2016 after serving as California's Attorney General for six years, has been a prominent and fierce critic of the Trump administration during her time on Capitol Hill. She has clashed with numerous administration officials including Attorney General Jeff Sessions, and recently called the confirmation hearings of then-Judge Brett Kavanaugh to the U.S. Supreme court a "sham and disgrace."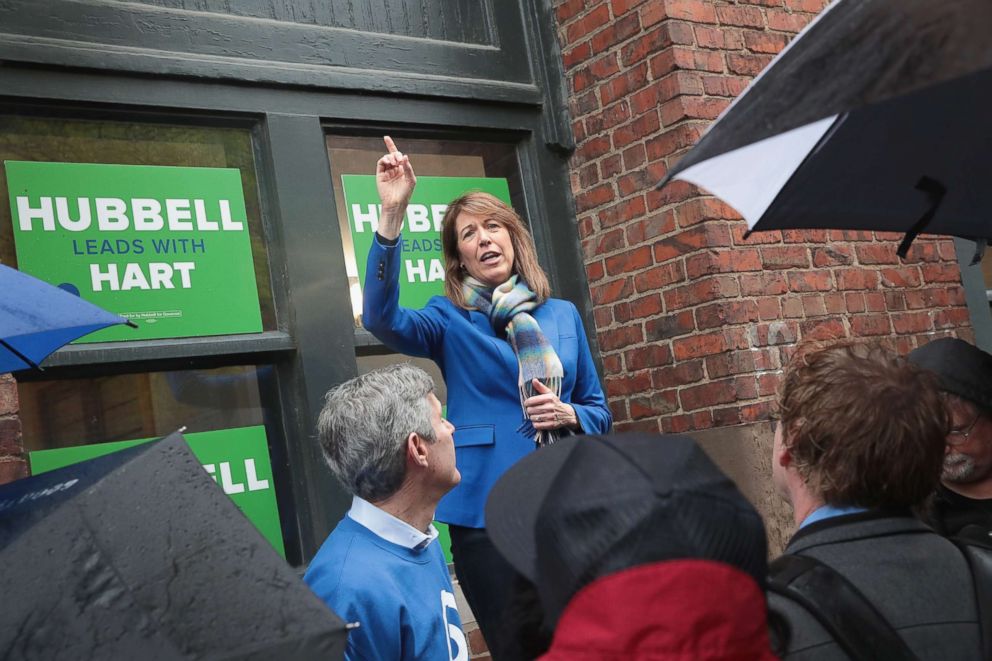 Aside from her high-profile role as Trump administration antagonist, Harris also recently rolled out a new tax proposal called the "LIFT Act," which aims to help U.S. families earning less than $100,000 year become eligible for a monthly tax credit of up to $500, or $6,000 a year.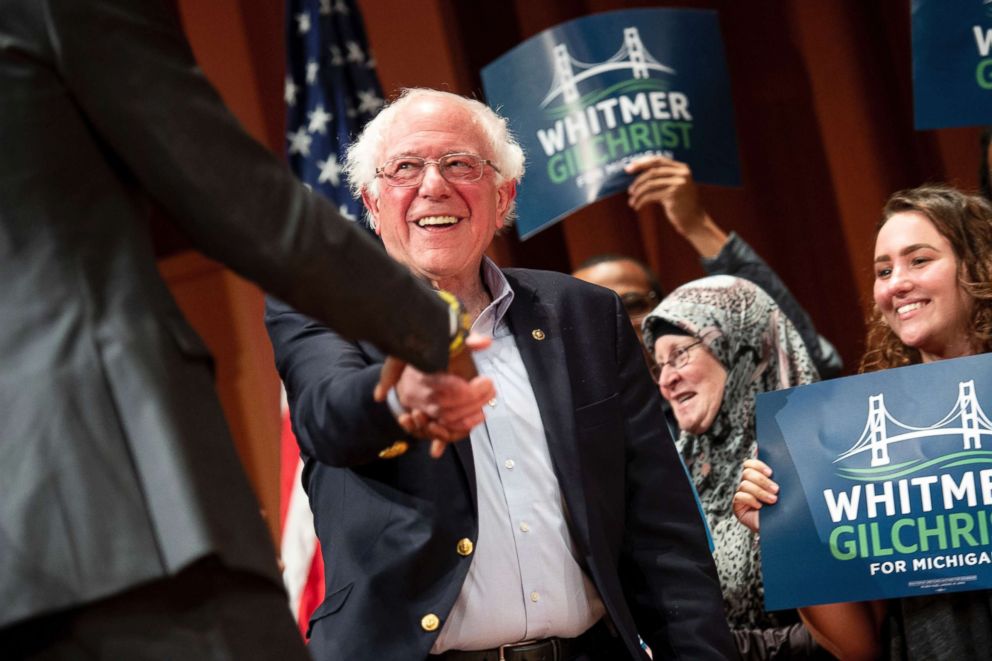 While Harris has begun to make a name for herself on Capitol Hill as a forceful progressive advocate, the Democrat is still not widely known to much of the American electorate.
A recent poll from CNN had Harris polling at 9 percent, third in a field of potential Democratic 2020 contenders that included former Vice President Joe Biden and Vermont Sen. Bernie Sanders, who campaigned across Iowa this past weekend.