Former Senate Majority Leader Harry Reid underwent surgery for pancreatic cancer on Monday, according to a statement from Reid's family.
The Nevada Democrat, who's 78, had a tumor removed from his pancreas and his surgeons say they are confident the surgery was a success.
"Today, Former Democratic Leader Harry Reid underwent surgery at Johns Hopkins Cancer Center to remove a tumor from his pancreas. His doctors caught the problem early during a routine screening and his surgeons are confident that the surgery was a success and that the prognosis for his recovery is good," Reid's family said.
"He will undergo chemotherapy as the next step in his treatment. He is now out of surgery, in good spirits, and resting with his family. He is grateful to his highly skilled team of doctors and to all who have sent and continue to send their love and support," the statement reads.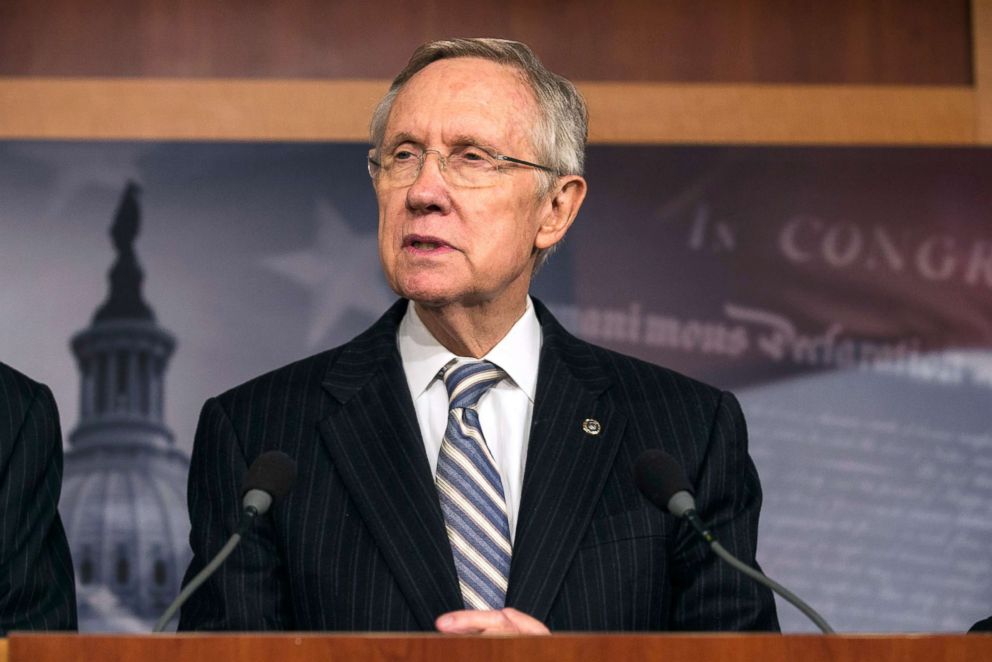 Reid was first elected to the Senate in 1986 and retired in 2017, as the Senate's minority leader.
Republican Sen. John McCain of Arizona, who himself is battling brain cancer, tweeted his well wishes to his former colleague.
"From one cantankerous senator to another, sending my prayers & best wishes to @SenatorReid as he recovers from a successful surgery," McCain tweeted.
The Senate's top Democrat Sen. Chuck Schumer, who succeeded Reid as minority leader, also weighed in.
"Spoken to family and it seems @SenatorReid's operation went well," Schumer tweeted. "We are all praying for dear Harry's speedy recovery."
Spoken to family and it seems @SenatorReid's operation went well. We are all praying for dear Harry's speedy recovery.

— Chuck Schumer (@SenSchumer)

May 14, 2018