James Wolfe, a former 30-year Senate staffer, entered a plea of not guilty in federal court Wednesday to making false statements.
The government has accused Wolfe - a longtime Director of Security for the Senate Select Committee on Intelligence, who had access to classified information - of lying about passing non-public information to two reporters.
One - Ali Watkins - was recently identified by her current employer, The New York Times. The indictment indicated the FBI had accessed a year of her records - including communications with Wolfe, with whom she was reportedly having a romantic relationship - when she worked for a previous news outlet.
Wolfe was allegedly communicating with four reporters in total using an encrypted app.
Defense attorney Preston Burton told Magistrate Judge Deborah Robinson that he was concerned about a Justice Department press release on Wolfe's arrest that contained "atmospherics suggesting he may have disclosed classified information. That has been compounded by some glib remarks by the President about Mr. Wolfe."
Burton said he intends to file a motion asking the court to impose a gag order on the case.
"We're going to vigorously defend Mr. Wolfe from this unfair and unjustified prosecution," Benjamin Klubes, a second member of Wolfe's defense team told reporters outside the court. "We intend to file a motion seeking an order from the court prohibiting the government including all levels - that means including President Trump - from making improper and prejudicial statements regarding this case."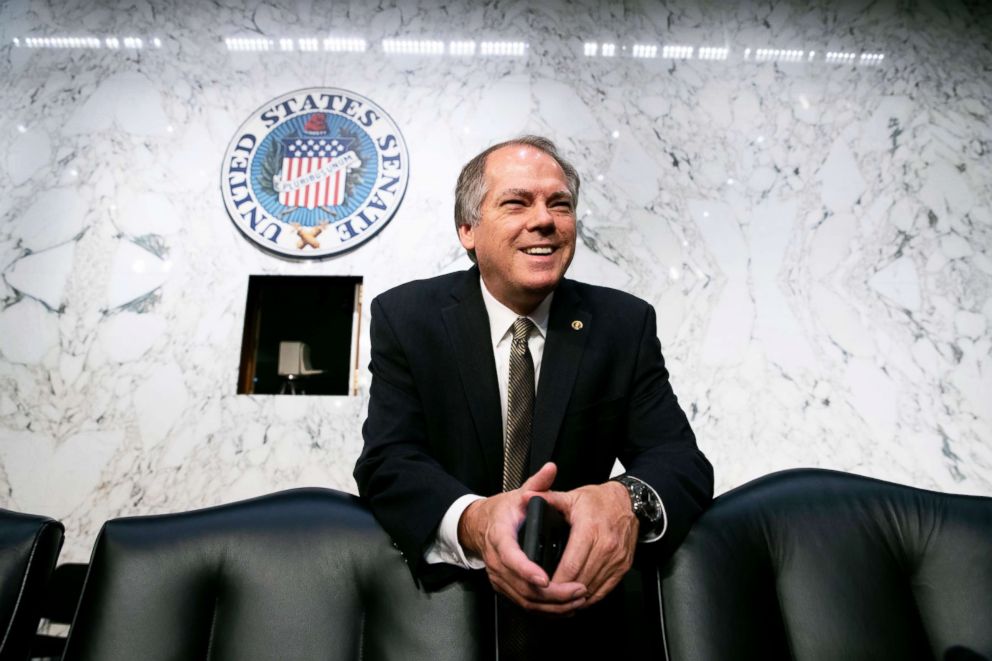 After Wolfe's arrest last week, President Trump told reporters when asked about the aide, "I'm a very big believer in freedom of the press, but I'm also a believer that you cannot leak classified information."
Klubes said, "I want to emphasize that there is absolutely no allegation that Mr. Wolfe leaked classified information."
This was the first known incidence of the Trump administration accessing reporter records in a leak investigation.
"This raises serious questions about the First Amendment and freedom of the press," Klubes told reporters.
Under the terms of Wolfe's release, he is prohibited from traveling abroad without prior approval of the court and must notify pre-trial services before he travels outside the Washington metro region. He is also prohibited from obtaining a job that requires handling classified information throughout the remainder of the case.