Senate votes to repeal decades-old measures that authorized Iraq, Gulf wars
The bipartisan effort is aimed at reasserting Congress' power to declare war.
The Senate on Wednesday voted to repeal two congressional authorizations from decades ago allowing the use of military force against Iraq, a country then falsely accused of stockpiling chemical and nuclear weapons and now a U.S. security partner in the Gulf region.
The measure passed the Democrat-led Senate in a bipartisan 66-30 vote and now heads to the Republican-controlled House.
The 1991 and 2002 Authorizations for the Use of Military Force took effect under former Presidents George H. W. Bush and his son, George W. Bush, respectively. Both AUMFs authorized force against Iraq.
A third, broader AUMF approved by Congress 2001 was not incorporated into the latest repeal effort because supporters say it is still needed to combat al-Qaeda, the Taliban, ISIS and related terror operations.
Virginia Democratic Sen. Tim Kaine, a member of the Senate Foreign Relations Committee and a longtime advocate of repeal, said in a statement the Senate action would help Congress reassert its power to declare war as spelled out in the Constitution.
"Passing this bill is an important step to prevent any president from abusing these AUMFs, reaffirm our partnership with the Iraqi government, and pay tribute to the service members who served in Iraq and their families," Kaine said.
Kaine said he urged the House, including Speaker Kevin McCarthy, to swiftly pass the legislation and send it to President Joe Biden's desk for his signature. Kaine's Republican co-sponsor, Indiana Sen. Todd Young, called for quick action by the House as well.
"A broad and diverse coalition in the House supports this legislation, and I am hopeful the bill will receive prompt consideration," Young said in a statement.
Previous attempts to retract or amend the authorizations failed in recent years, including a 2021 bill to repeal the 2002 AUMF approved by the then-Democratic-controlled House but which stalled when it reached the Senate.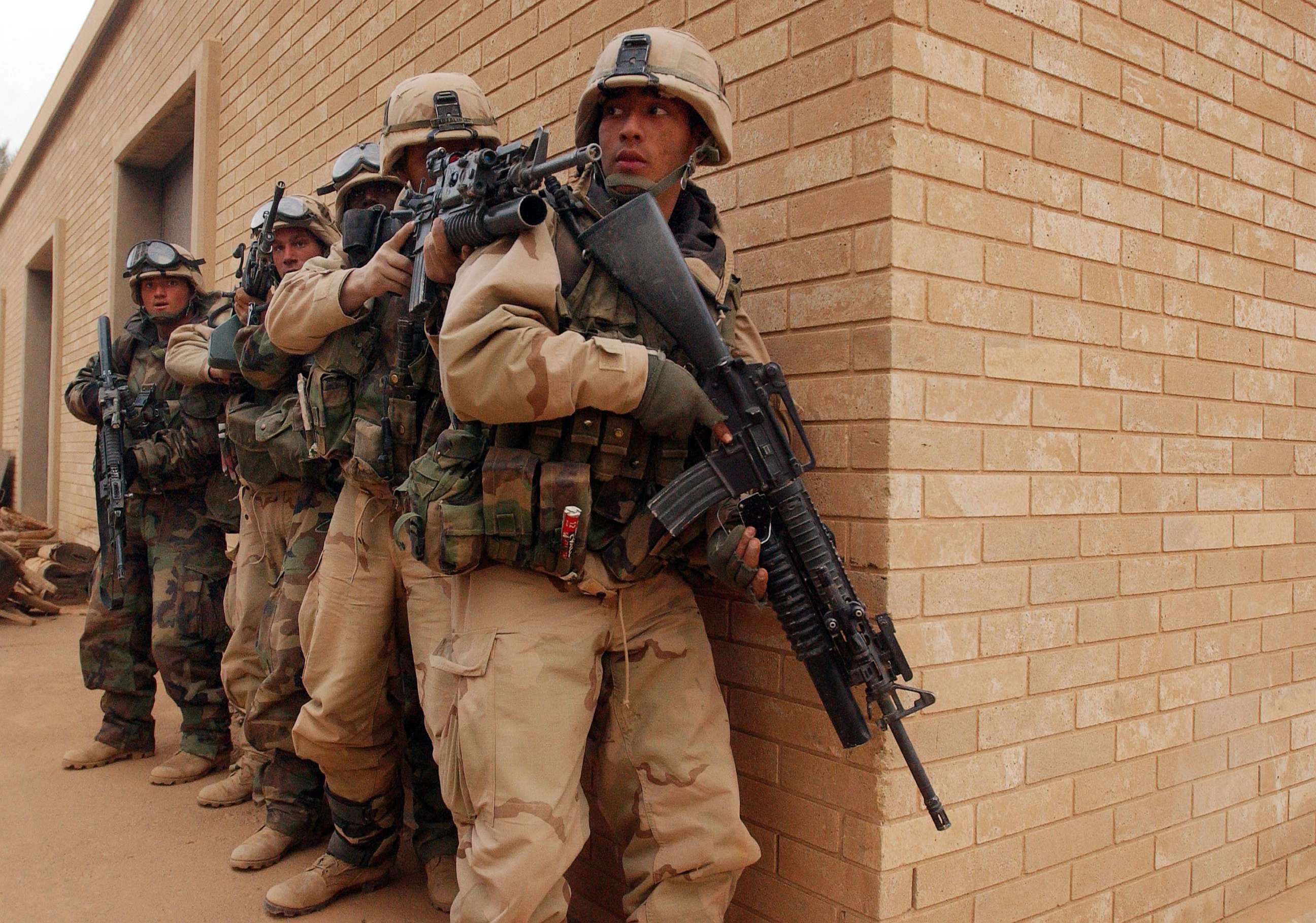 In the current debate, some senators expressed concerns the new repeal attempt could be seen as a sign of U.S. weakness by international foes such as Iran. But the legislation has found a broad support in the House across party lines and McCarthy has indicated support for the measure.
The legislation "has a good chance of getting through committee and getting to the floor," the California Republican recently said at a GOP retreat in Orlando.
Biden came out in support of repeal earlier in March, noting that no ongoing military activities rely on the 1991 and 2002 AUMFs.
"President Biden remains committed to working with the Congress to ensure that outdated authorizations for the use of military force are replaced with a narrow and specific framework more appropriate to protecting Americans from modern terrorist threats," the White House said in a statement just before the Senate held a test vote March 16.
IAVA, a large Iraq war veterans' group, welcomed the resolution, too, saying Congress should not allow a president to have "unchecked" authority over troop deployments.
"Congress has shirked its responsibility to our troops and their families for too long by leaving open-ended authorizations of military force in place. It's past time to change that," IAVA CEO Allison Jaslow said in. statement about the Senate vote.