Senators Extend Condolences After Death of Beau Biden
Sen. Leahy and others extend condolences on vice president's son's death.
— -- Several of Vice President Joe Biden's former colleagues in the Senate extended condolences to the Biden family today after the passing Beau Biden, his 46-year-old son who lost his battle with brain cancer.
Many senators knew Beau Biden from a young age, often seeing him and his brother Hunter in their father's office when they were young children.
"I know the tragedy his family's gone through," Sen. Patrick Leahy, D-Vermont, said of the vice president. "I cherished time with his office right near mine when his sons Beau and Hunter would be there with him. I watched them grow up. I saw Beau Biden become the epitome of what a state's attorney general should be."
"I'd like to express my sincere condolences to the entire Biden family in their moment of such deep and profound loss. Beau Biden was known to many as a dedicated public servant, a loving father of two and a devoted partner to the woman he loved, Hallie," Senate Majority Leader Mitch McConnell said.
Just weeks after Joe Biden was elected to the Senate, but before he was sworn in, his wife and infant daughter were killed in a car accident. Beau, then just 3 years old, and his brother Hunter were severely injured -- and a heartbroken Sen. Biden took his oath of office at his sons' bedside.
Joe Biden commuted four hours each day between Washington and his home in Wilmington, Delaware, to be there for his sons.
Eventually, Beau Biden went on to serve his country in Iraq and was later elected Delaware's attorney general. He is survived by his wife, Hallie, and children Natalie and Hunter.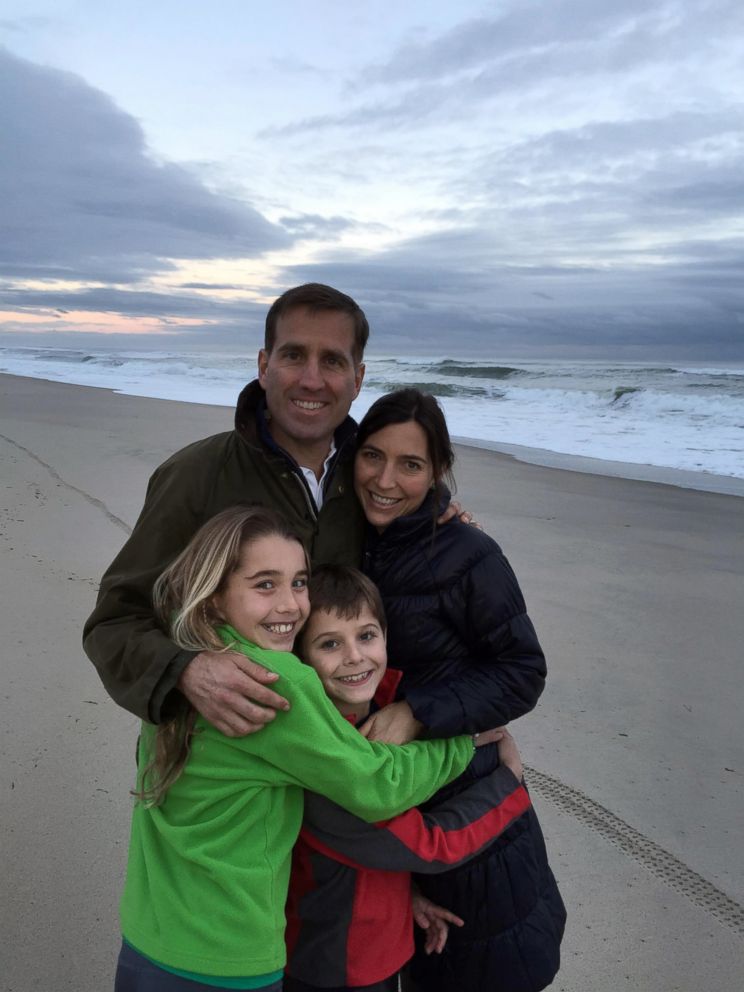 "I was saddened really beyond words to find out about the passing of Beau. He was such a fine young man. He was a devoted husband, father, son and dedicated servant to the people of Delaware and a faithful and honorable veteran of the United States," Senate Minority Leader Harry Reid said. "Beau left us far too soon -- 46 years old. I'm sure his family will take solace in knowing he lived a selfless, noble life."
ABC News' Erin Dooley contributed to this report.