Senators on both sides of the political aisle seemed to agree Tuesday that the sexual assault allegation from Professor Christine Blasey Ford against Judge Brett Kavanaugh ought to be discussed and included as part of the body of information lawmakers will use to inform their vote on Kavanaugh's Supreme Court nomination.
But Republicans and Democrats also appear divided on how to proceed, with Republicans asserting that a Judiciary Committee hearing, scheduled for Monday, is the best venue, and some Democrats calling for the FBI to open and complete a full investigation before the Senate proceeds.
"We don't know what the facts are and that's the reason why you have an open hearing like this and you allow individuals to make up their own minds," Sen. Mike Rounds, R-S.D., told reporters.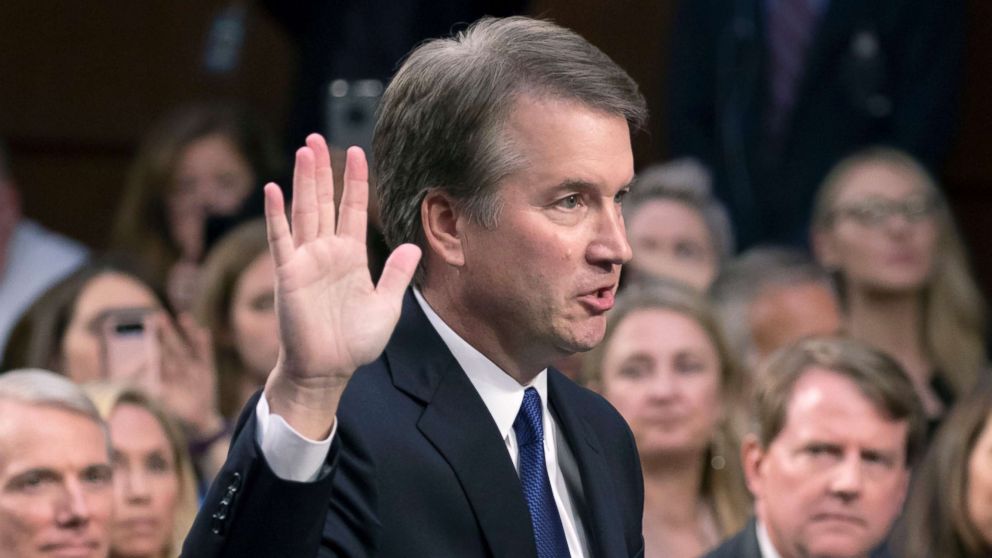 Monday's event is slated to feature two back-to-back solo interviews for both accuser and accused, with all committee members able to ask questions.
But as of Tuesday afternoon, neither Chairman Chuck Grassley, R-Iowa, nor ranking member Dianne Feinstein, D-Calif., had confirmed with Ford that she would attend on Monday. Feinstein accused Senate Republicans of not working hard enough to get in touch with Ford and confirm her attendance at Monday's hearing.
"As I understand it she's been emailed hopefully by now the majority who regretfully is not working with us on this will pick up the phone and call and talk with her, and I think that's the appropriate thing to do," Feinstein said.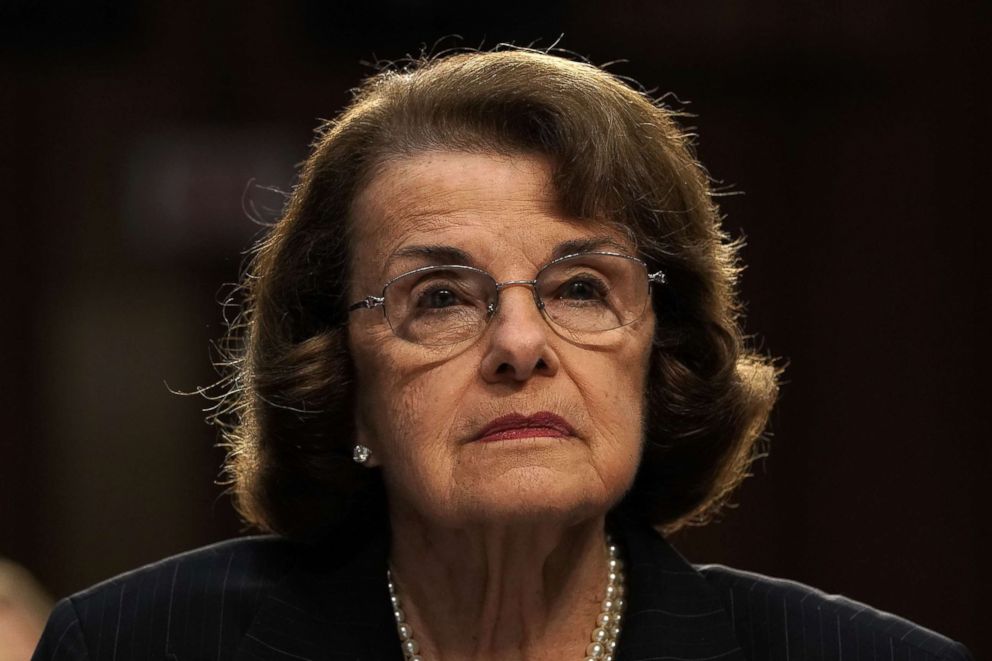 Sen. Thom Tillis, R-N.C., was asked if it was poor optics for an all-male panel of Judiciary Committee Republicans to be questioning Ford about her allegations (there are four women, all Democrats, also on the committee).
"We have to see if people are earnestly telling the truth or there to advance a political agenda. My guess is it will be an equal mix of both," Tillis responded.
Sen. Tim Scott, R-S.C., suggested he wanted more witnesses present than just Kavanaugh and Ford, although Grassley said Monday there will only be the two.
"Both parties seem to suggest that they have memories of what happened so I hope that they will do a good job of making the way that they remember the events clear for us. I think it'd also be helpful to have the eyewitness that doctor spoke about available as well," he said, presumably referring to Kavanaugh's high school friend Mark Judge, who Ford, according to the Washington Post, says was in the room during the alleged assault.
In a letter to the Senate Judiciary Committee, Judge said he does not remember Kavanaugh acting "in the manner Dr. Ford describes."
He added that he has "no memory of this alleged incident" and that he does not "wish to speak publicly regarding the incidents described in Dr. Ford's letter."
Asked if the allegations being true would be disqualifying, Scott responded, "Well if the allegation is proven to be true, of course."
If Ford does not attend Monday's hearing, at least one Senate Republican said he didn't know why it would be necessary to hold it at all.
"This is mainly an opportunity to accommodate her. We look forward to giving her a chance to tell her story," Sen. John Cornyn, R-Texas, the Senate Republican whip, told reporters.
Sen. Lisa Murkowski, R-Alaska, who has not yet announced how she will vote, said Ford deserved her day before the committee. "We have a woman that has come forward, she deserves to be heard, it's important that her voice and story is shared and determinations will be made at that point."
Unlike Republicans, some Democrats were calling for the FBI to launch a full investigation into the matter before proceeding with additional witness testimony. On Monday, all ten Judiciary Committee Democrats signed a letter urging President Donald Trump to request a follow-up inquiry from the FBI.
During a press conference Tuesday, Trump said it was up to the bureau to reopen the case, suggesting he would not request it.
"It wouldn't bother me other than the FBI said that they really don't do that. That is not what they do," the president said.
The FBI has not commented on Trump's contention that the agency does not want to get involved. According to sources familiar with the FBI's background investigation process, the allegation was passed on to the White House, but the agency would take no further action unless ordered to do so by the White House.
Democrats who do not sit on the Judiciary Committee were also joining their colleagues' calls for the FBI to investigate before proceeding to a committee hearing.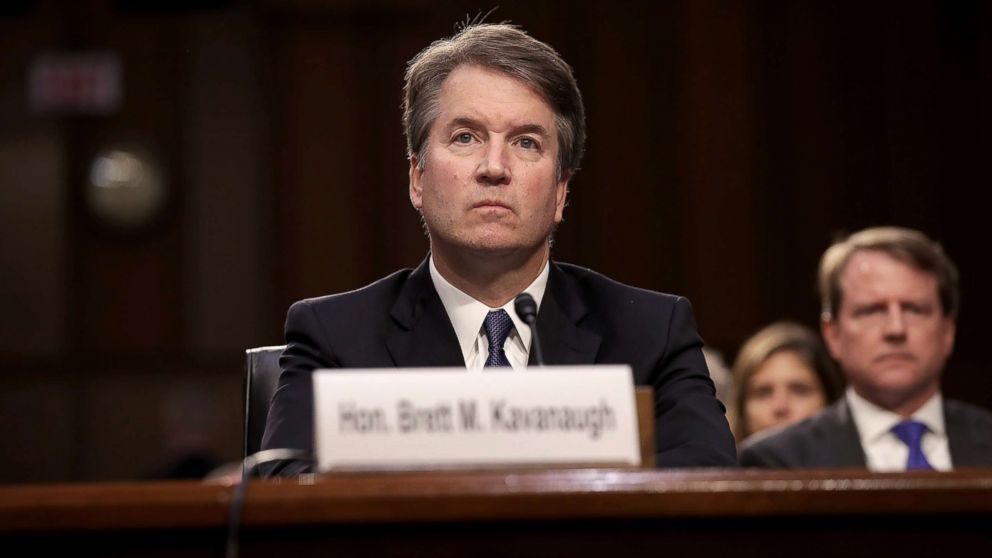 "I believe there should be a full investigation beforehand, conducted by the FBI and then I think we should have a full hearing so that all of the relevant witnesses are in and can describe what happened," Sen. Elizabeth Warren, D-Mass., said.
Sen. Patty Murray, D-Wash., who has said she was inspired to run for the Senate based on the 1991 Senate Judiciary Committee treated Clarence Thomas accuser Anita Hill, told reporters she had Hill's experience in mind when considering how much time and energy should be devoted to uncovering the facts behind Ford's allegations.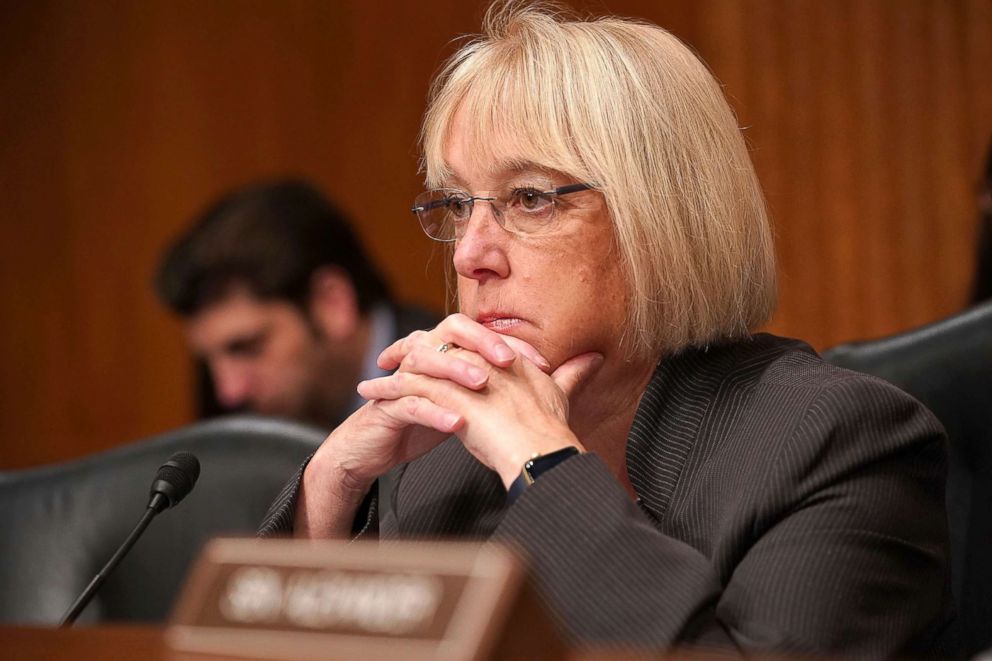 "Committee members need to have the facts, that's why they're asking for an FBI background investigation and I believe that that would produce a much better hearing. It's serious. And I hope all the members on that committee take this seriously and do this in the right way because it wasn't done in the right way with Anita Hill," Murray said.
Sen. Doug Jones, D-Ala., a centrist Democrat, said the committee should slow down and allow for "a little bit more investigation" before it holds its hearing.
"I was a prosecutor, I've done these cases it takes a little time to try to sift through the facts and let whoever it is, the FBI to do some things and I think they need to let this play a little bit," he said.
Feinstein, the top Democrat on Judiciary, would not say Tuesday afternoon whether she would participate in Monday's hearing if the FBI does not plan to fully investigate Ford's claims.