— -- The singer who has accused former Trump campaign manager Corey Lewandowski of sexual misconduct said she wants an apology from Lewandowski and "justice to be served."
"It is a crime and that is something that I had to come to terms with," Joy Villa said today on "Good Morning America." "A crime was committed against me."
"What I want is for justice to be served," she said.
Villa, an ardent supporter of President Trump, filed a police complaint against Lewandowski for allegedly slapping her butt at a Nov. 28 holiday party at the Trump Hotel in Washington, D.C.
Villa said she spent three hours being investigated by police on Thursday. She said she was told by a detective that her complaint against Lewandowski qualified as sexual assault, not sexual harassment.
"I was very much surprised," Villa said. "I've tried not to make it a big deal and really just to say, 'This is what I want to do. I want to report this and I want to move on with my life.'"
Villa went public with her claim against Lewandowski earlier this month in a tweet.
This week, a video was published by the website The Wrap showing Villa pretending to smack a man, George Harris, once before her hand actually lands on his butt.
Harris told ABC News he met Villa only 30 minutes prior to the incident and that the slap was not consensual.
Villa responded to the video's release by saying she has reached out to Harris through a mutual friend to apologize.
"If he had said, 'No,' I definitely wouldn't have gone and done it again," said Villa, who added the incident happened at a party in Las Vegas. "When he said, 'Take it easy,' I stopped. It was a joke. It was funny and if he has offense, then it's up to me to say, 'I'm sorry.'"
She continued, "If I offended George, I totally apologize."
Villa, who famously wore a "Make America Great Again" dress to the Grammys, said she would like an apology from Lewandowski. When asked whether she plans to file charges against him, Villa said she has not yet made up her mind.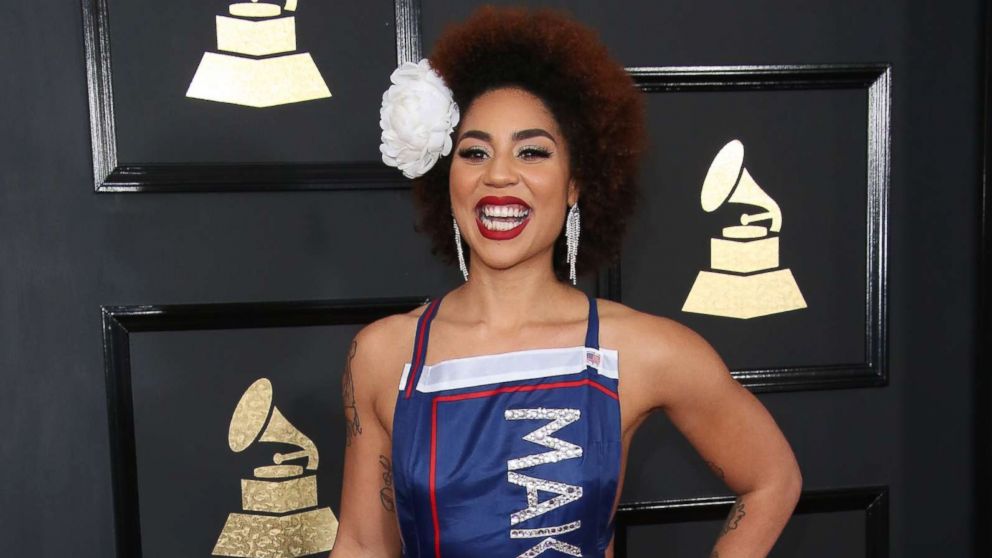 "I would rather not go there," she said. "I really want an apology. It's a hard situation because this is a crime that was committed against me."
"I want this to be resolved in a manner that all of us can come out feeling good about it," Villa said. "I don't want to keep dragging [Lewandowski's] name through the mud and keep the press going on it."
Villa, who is considering a 2018 congressional run, said she met Lewandowski for the first time at the holiday party where the alleged incident occurred.
"We were sort of ushered into a photo together and he was very drunk," Villa said. "After the photo that I posted, he smacked my behind really hard and I told him, 'No, stop. That's not OK,' and I said, 'I can report you for sexual harassment.'"
"He said, 'Go ahead, I work in the private sector' and he continued," Villa recalled. "He actually did it again even harder."
Lewandowski spoke out against Villa's allegation in an interview Thursday on Fox Business, where Lewandowski is a contributor.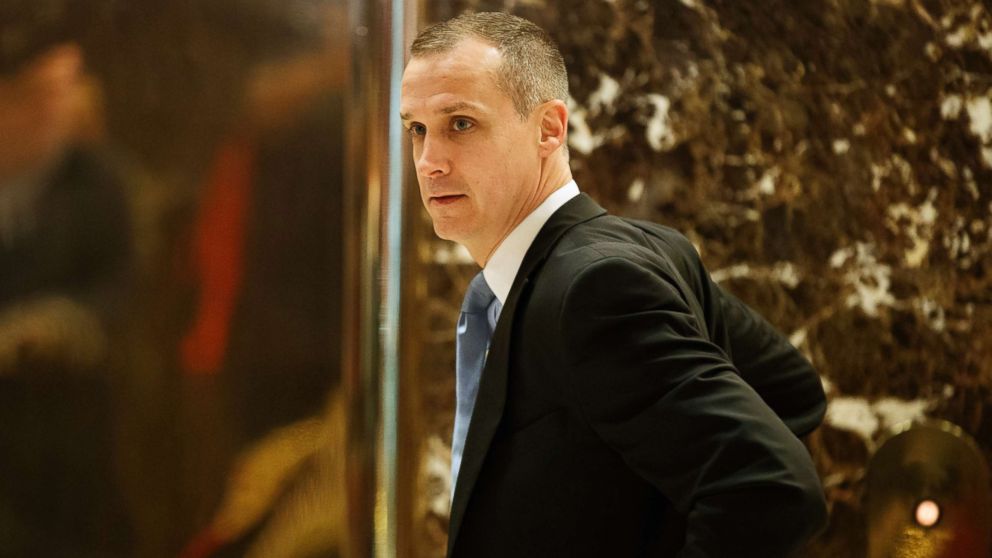 "I think as someone who has been through this, you understand that there is a due process and there is a process which they will go through to determine a person's innocence," Lewandowski told host Charles Payne. "I think you've been through, and you understand it and you respect it."
When asked what may have motivated Villa to make these accusations against him, Lewandowski responded, "That's a question for her."
"What I'm going to do is let the process play forward just as you did when you were accused of sexual harassment in your own case," Lewandowski said.
During the campaign, Lewandowski was charged with battery for grabbing former Breitbart reporter, Michelle Fields, at a Trump campaign event. The case was eventually dropped.
Lewandowski was let go from the Trump campaign in June 2016.
Villa said she struggled with going public with her allegation against Lewandowski because she was "scared" and didn't want to "cause any ruckus."
"I don't want to create any bad press based around the president," she said. "I mean this has nothing to do with him but I'm an avid supporter. Corey is an avid supporter. We play on the same team."
When asked whether she believes the multiple women who have accused President Trump of sexual misconduct, Villa said she could only speak for herself.
"I can only side with something that has happened to me. This is my own experience," she said. "I also want to say that any woman who has had that experience needs to come out and talk about it and needs to file and needs to make sure that the due process does go in."
ABC News' Paolo Chavez contributed to this story.