Pete Davidson apologized -- in person -- to Lt. Cmdr. Dan Crenshaw on Saturday's edition of "Weekend Update" one week after joking about the candidate's eye patch.
Davidson was introduced by "SNL"'s Colin Jost, and immediately apologized to Crenshaw.
"On behalf of me and the show, I apologize," Davidson said.
Davidson joked about Crenshaw, a veteran of the war in Afghanistan, during a segment on "Weekend Update" last week. Davidson showed photos of various candidates for the midterm elections, including one of Crenshaw.
"You may be surprised to hear that he's a congressional candidate from Texas and not a hitman in a porno movie," Davidson joked. "I'm sorry. I know he lost his eye in war or whatever."
Crenshaw, a former Navy SEAL, lost his right eye when an IED exploded during a tour of Afghanistan in 2012. He earned two Bronze Stars and a Purple Heart during his military career.
After Davidson's on-air apology Saturday night, Crenshaw made a surprise appearance at the "Weekend Update" desk.
"Thank you so much for coming," Davidson said.
"Thank you for making a Republican look good," Crenshaw responded.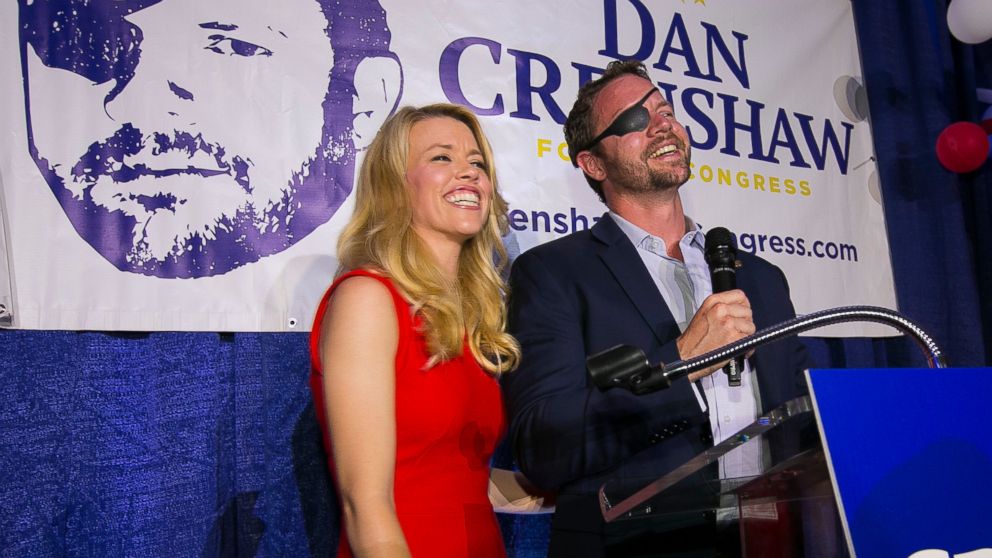 Davidson again apologized to Crenshaw, who won his race for Texas' 2nd Congressional District on Tuesday by defeating Democrat Todd Litton.
"The producers did reach out privately and said, 'Hey, we apologize.' Apparently, this wasn't scripted," Crenshaw told Houston ABC affiliate KTRK. "That's fine. What I called for before was civility. Right? I don't want to be part of the problem. That's why I don't want to be calling for firing people and demanding apologies."
Fellow "SNL" cast member Kenan Thompson had told "The View" this week that the incident would be handled internally.
"It's been an unfortunate outcome when you're a comedian and try to go for jokes and you figure out a way to get into something that's a touchy subject or something that is very sorrowful and you want to try to bring joy into something and you miss the mark," Thompson said.
On Saturday's show, Crenshaw's phone began ringing with the Ariana Grande song "Breathin." Davidson, of course, recently broke up with the pop star after getting engaged earlier this year.
"You gonna answer that?" Davidson asked. "I'm just gonna let it ring," Crenshaw responded.
"Do you know her?" Crenshaw asked.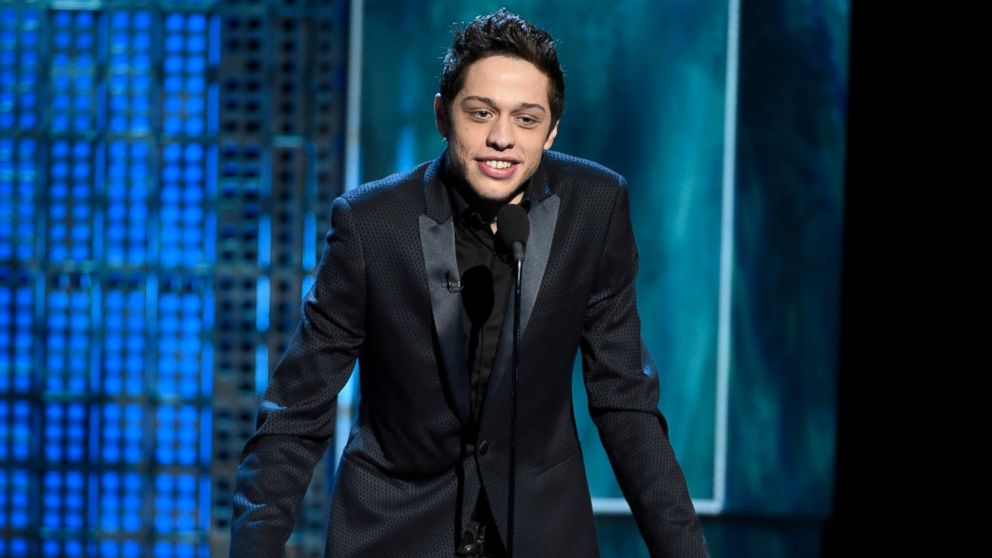 Crenshaw then cut a few jokes on Davidson's appearance, including saying, "He looks like if the meth from 'Breaking Bad' was a person," and "He looks like a troll doll with a tapeworm."
In the end, Crenshaw asked for Americans to forgive one another and said to tell a veteran "never forget." He also thanked Davidson's father -- a firefighter who died during Sept. 11 -- for his sacrifice.