— -- Former Speaker of the House Dennis Hastert reported to prison today in a wheelchair to serve his 15-month sentence for financial crimes related to purported decades-old, repeated sexual abuse of minors.
Hastert arrived two hours before his scheduled deadline at a federal medical prison in Minnesota where the 74-year-old is expected to serve out his sentence, ABC News' Chicago station WLS reported.
The man once second in line for the presidency pleaded guilty in October to "structuring currency transactions" that prosecutors said was a cover-up for the payment of hush money to a man Hastert sexually abused decades before.
During his case, prosecutors alleged that Hastert abused several boys when he was a wrestling coach at an Illinois high school in the late 1960s and early 1970s. Prosecutors went into disturbing detail about some of Hastert's purported behavior.
Months before Hastert's guilty plea, a Montana woman, Jolene Burdge, came forward and revealed to ABC News that her late brother, Steve Reinboldt, had been abused by Hastert — the first victim to be publicly identified.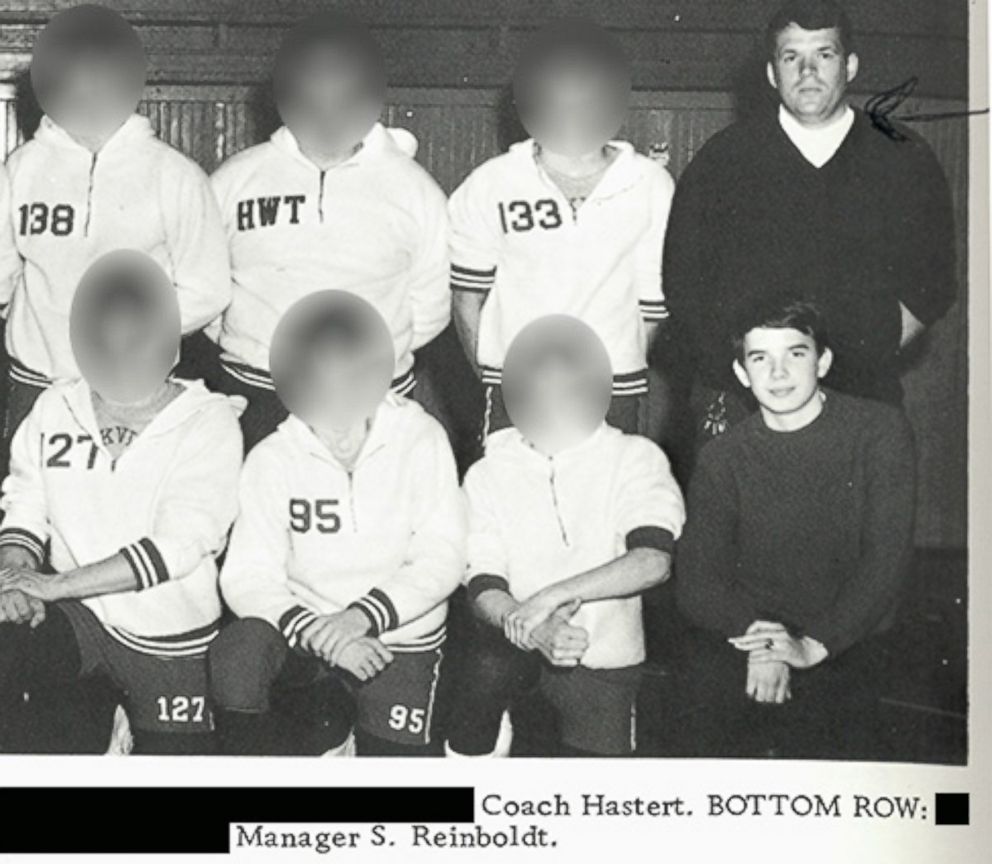 In an emotional interview, Burdge said she learned of her brother's years-long sexual abuse at the hands of the future speaker of the House back in 1979, a few years after the abuse, when her brother revealed to her that he was gay.
"I asked him, 'When was your first same-sex experience?' He looked at me and said, 'It was with Dennis Hastert,'" she said. "I was stunned."
Burdge said that when she asked her brother why he never told anyone, "he just turned around and kind of looked at me and said, 'Who is ever going to believe me?'"
Reinboldt died of AIDS in 1995.
At Hastert's sentencing, Judge Thomas Durkin called him a "serial child molester." Hastert told the court he was "deeply ashamed to be standing here today."
"I know I am here because I mistreated some of my athletes that I coached," he said. "I want to apologize to the boys I mistreated. I was wrong, and I accept that."
In addition to the prison sentence, Hastert has paid a $250,000 fine and will be under two years of supervised release after his incarceration.