Did Speaker Ryan concede House to Democrats?
Will Democrats be able to capitalize on Ryan's leaving?
House Speaker Paul Ryan sent shock waves through Washington and around the country Wednesday when he told his fellow Republicans he doesn't plan to seek re-election in the fall.
Now, some key questions: Did one of the most powerful Republicans essentially concede that Democrats will likely take the House in November? And can Democrats capitalize?
"This is historic for a Speaker to essentially fold in the face of midterm headwinds," a senior aide with Democratic House Minority Leader Nancy Pelosi's office told ABC News after the Ryan news broke. The aide added in an email that Ryan's decision will be "a morale buster" for Republicans and could lead to even more GOP retirements.
Democrats need to win only 24 seats to win back the House. Taking into account Ryan's announcement, a total of 24 House Republicans are now set to retire when this session of Congress ends – the largest number since 1973. An additional three Republicans have resigned their seats mid-session, leaving them vacant.
"Ryan certainly believes we'll take back the House, and he's admitting his tax scam is as toxic as we've been saying all along," Tyler Law, a spokesperson for the Democratic Campaign Congressional Committee told ABC News.
The DCCC has vowed to spend money and resources in more than 90 races that it says will be competitive this year, a record number for the group. The organization has also been tracking potential GOP retirements with a "retirement watch" feature on its website and predicts more Republican retirements to come, even in states where candidate filing deadlines have passed.
During his news conference Wednesday, Ryan said he is "confident" he will be handing his gavel to a Republican as the next Speaker and that the possibility of losing the House was not a factor in his decision. The chairman of the National Republican Congressional Committee, Steve Stivers, said in a statement that their mission to hold the House "continues unabated."
But for months major Republican donors have toiled with the reality that the House may be a lost cause. One major Republican donor who works closely with Rep. Kevin Cramer's North Dakota Senate campaign told ABC News in a phone interview that Ryan's announcement "finally" said plainly that it may make more sense for funders to switch fundraising dollars to Senate races.
In January, representatives with the political wing of Charles and David Koch's network talked openly to their annual meeting of donors about the extent of the energy and enthusiasm of voters on the left and the fact that the party in control often loses seats in the midterms.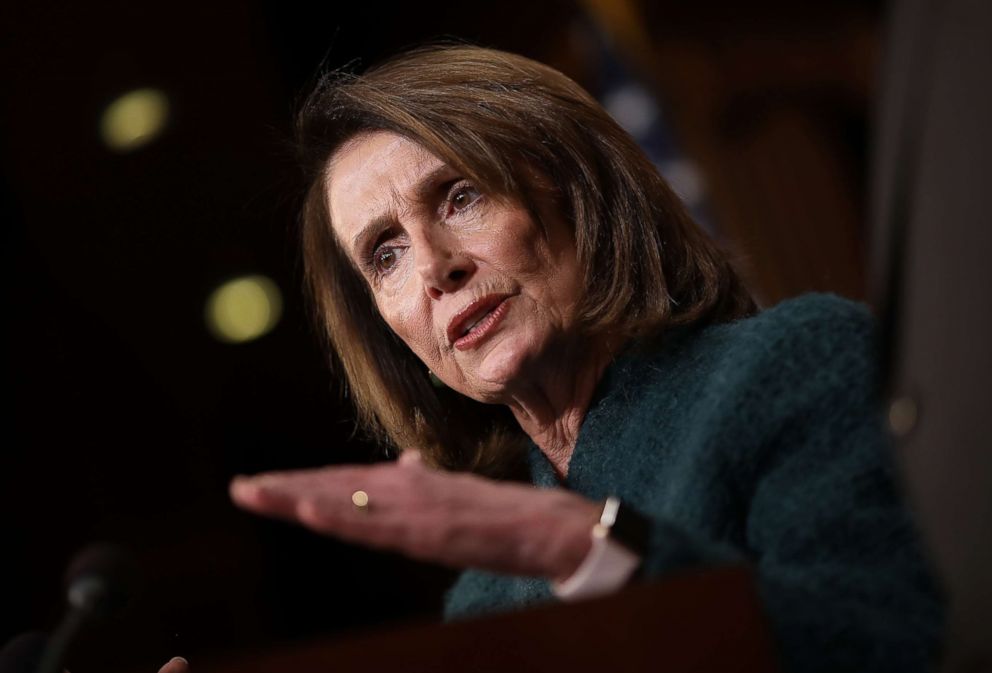 While Republicans have tried to paint Pelosi as an insurmountable liability for Democrats, Democratic strategists from a wide-range of policy and fundraising organizations read Ryan's news as validation that the GOP was nervous about losing the chamber. Many Democrats told ABC News they expected the decision to result in a windfall for their candidates.
"This is going to be huge for the small dollar contributors who are key to making sure that Democrats have the resources they need to win in the fall," Neil Sroka, Communications Director for Democracy for America told ABC News, adding, "the skies may be the limit for Democrats in 2018."
Karthik Ganapathy, a spokesperson for MoveOn, one of the largest grassroots groups on the left, agreed and said he thought the Speaker's decision will encourage Democrats who had been nervous or waiting to start giving.
The bulk of primary races are still to come this summer, and with many key races in swing districts chock-full of competing Democratic hopefuls at this stage, which of those candidates make it onto ballots in November could dramatically impact the Democratic party's chances.
Ryan's departure from the Congress means that the Republicans could lose one of the most prolific fundraisers for the party.
The House Speaker's leadership PAC, Team Ryan, raised more than $11.1 million just in the first three months of this year, bringing his fundraising total to $55.8 million so far this election cycle, the latest Federal Election Commission report shows.
The retiring Republican has funneled nearly $40 million of that to the National Republican Congressional Committee to help keep the Republican majority in the House in the upcoming 2018 midterms.
Some of the star GOP donors have been Team Ryan's biggest financiers throughout the years. Charles and Elizabeth Koch donated $495,400 and the Koch Industries PAC donated an additional $105,000 this election cycle. Robert and Diana Mercer also donated $495,400 since 2016. Americans for Prosperity, the political advocacy group associated with the Koch network, did not respond to requests for comment.
ABC News' Soorin Kim contributed to this report.