Former White House chief strategist Steve Bannon on Saturday told a crowd of far-right French politicians to let people label them as "racist," and to consider it "a badge of honor."
Bannon, a senior advisor to U.S. President Donald Trump, attended the party congress of France's far-right National Front in the French city of Lille, where he also met with the political party's leader, Marine Le Pen.
Clad in his usual field coat and khakis, Bannon stood on stage to address the seated crowd of party elites, who were dressed in suits.
"Let them call you racist. Let them call you xenophobes. Let them call you nativists," he said. "Wear it as a badge of honor. Because every day, we get stronger and they get weaker."
Bannon's visit to France was his latest stop on a tour of European countries, which has included Switzerland and Italy.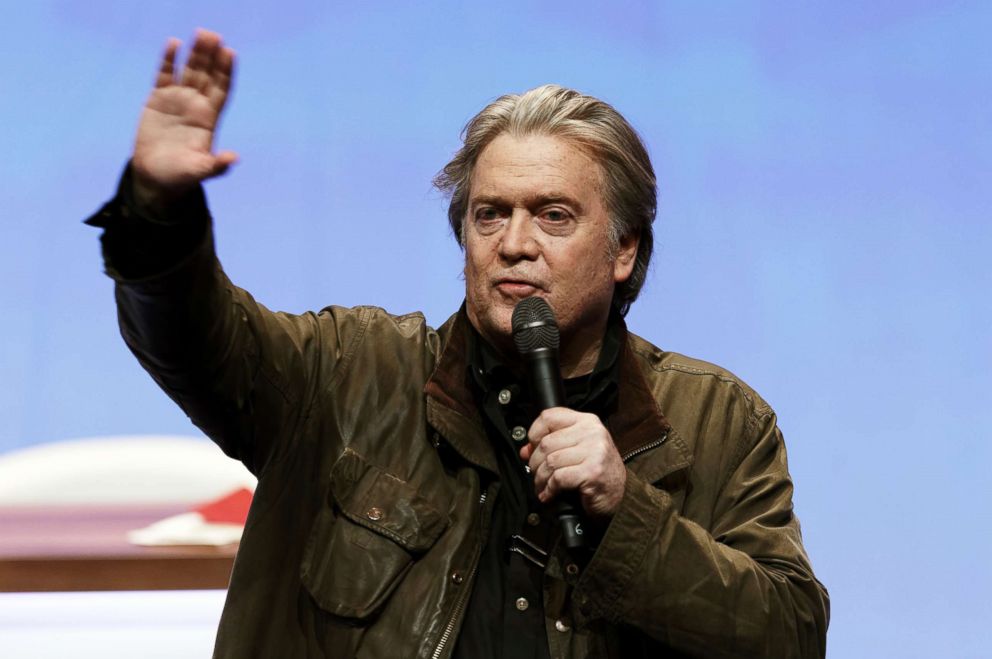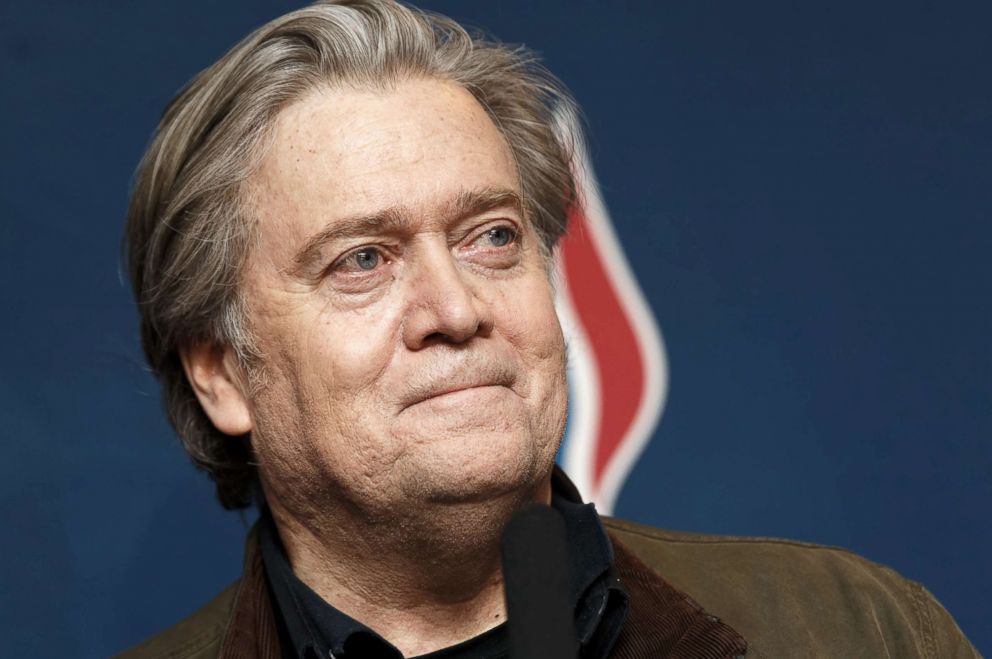 Bannon was forced out of the White House in August and returned to Breitbart, where he had been executive chairman since 2012.
The company announced in an online post in January that he had stepped down from the position, which a source close to Bannon confirmed to ABC News.
Bannon had faced mounting pressure after he was quoted disparaging President Trump and his family in Michael Wolff's book, "Fire and Fury: Inside the Trump White House."