Porn actress Stormy Daniels has a "litany of more evidence" to back her allegation of an affair with President Donald Trump, her lawyer told "Good Morning America" Monday.
On the morning after a much-anticipated TV interview with Daniels, the professional name for 39-year-old Stephanie Clifford, lawyers representing both her and Trump's personal attorney, Michael Cohen, traded threats over the validity of her claims.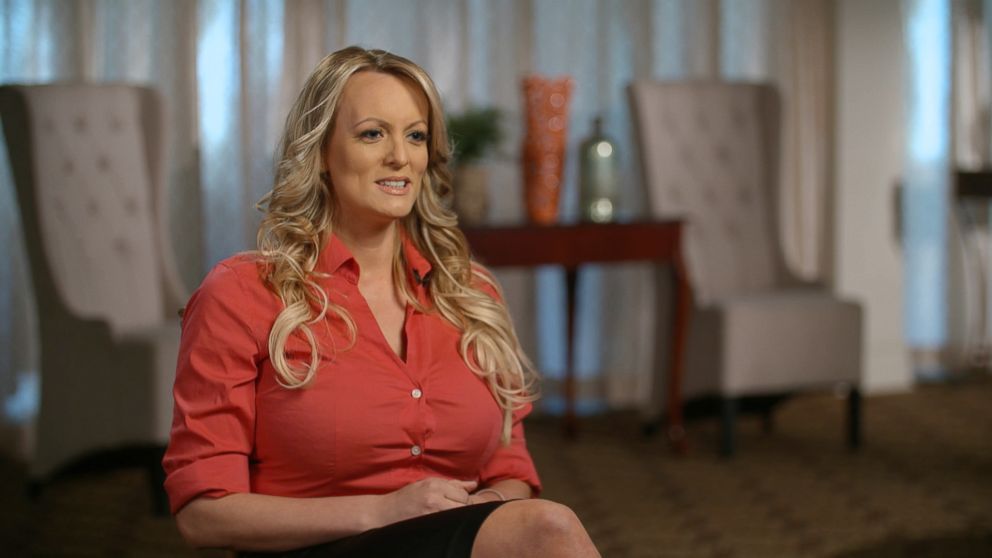 "We have a litany of more evidence in this case, and it's going to be disclosed and it's going to be laid bare for the American public," Clifford's attorney, Michael Avenatti, said on "GMA."
Avenatti amended his client's ongoing lawsuit against Trump, Cohen and Cohen's company, Essential Consultants, in a filing on Monday afternoon in which he added a claim of defamation against Cohen.
In the lawsuit, Avenatti cites a public comment by Cohen on Feb. 13 in which Cohen said, "Just because something isn't true doesn't mean that it can't cause you harm or damage. I will always protect Mr. Trump." Avenatti says Cohen's comment was about Clifford and that "Mr. Cohen's defamatory statement was false."
"Mr. Cohen made the statement knowing it was false or had serious doubts about the truth of the statements," the suit reads.
'She's done with being intimidated'
Avenatti said later Monday on ABC's "The View" that Clifford is "not going to go away anytime soon."
"She's done with being intimidated by these folks," Avenatti said. "She's done with the intimidation tactics of being up under their thumb."
Deputy White House press secretary Raj Shah addressed the allegations by Clifford and her lawyer on Monday afternoon.
The "president strongly, clearly and has consistently denied these underlying claims," Shah said. "The only person who has been inconsistent is the one making the claims," he said of Clifford.
Shah wouldn't say whether Trump watched Clifford's interview on Sunday night. "I'm not going to get into what the president may have or may not have seen."
But he confirmed reports that Trump had dinner with Cohen the night before the interview at the president's Mar-a-Lago resort in Florida.
An alleged threat to keep quiet
In the "60 Minutes" interview, Clifford said she had unprotected sex with Trump once in July 2006 after meeting him at a celebrity golf tournament in Lake Tahoe, California, and going to his hotel room. She also said Trump "pulled his pants down a little" and she playfully spanked him with a magazine bearing his photo on the cover.
Clifford said she was later threatened to keep quiet about her relationship with Trump by a mystery man who in 2011 approached her and her young daughter in a Las Vegas parking lot as she headed to an exercise class. The man told her, "'That's a beautiful little girl. It'd be a shame if something happened to her mom.'"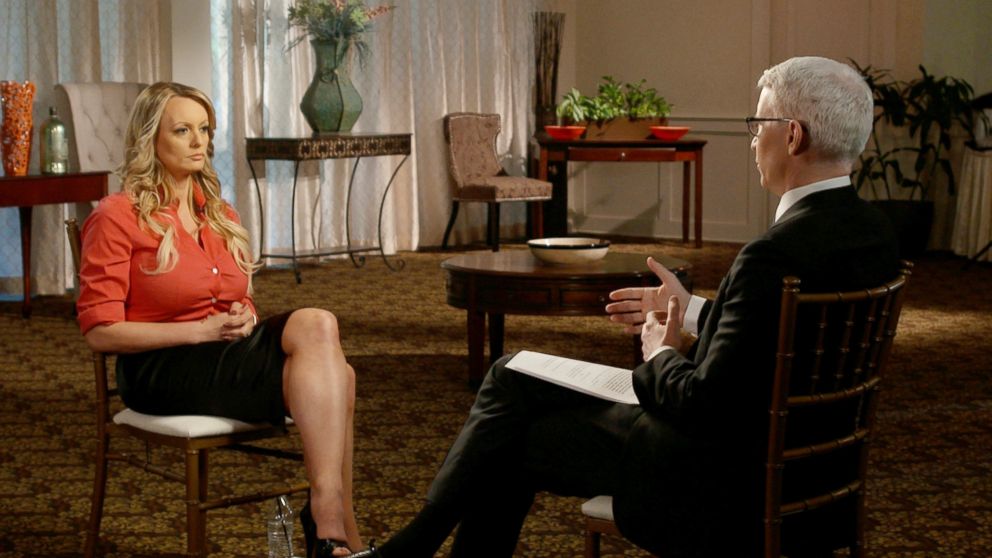 Clifford said the threat came after she had agreed to give an interview to "In Touch" magazine about her affair with Trump for which she was to be paid $15,000. The article on the affair was not immediately published after Cohen threatened to sue the magazine. Clifford says she never received money for the interview.
Clifford's "60 Minutes" interview came two months after The Wall Street Journal broke the news that Cohen had paid Clifford $130,000 in exchange for her signing a non-disclosure agreement about Trump.
In the interview, Clifford said she signed statements denying the affair with Trump because she was warned, "They can make your life hell in many different ways."
"I'm not exactly sure who 'they' were. I believe it to be Michael Cohen," Clifford said.
Early this month, Clifford filed a lawsuit against Trump seeking to nullify the agreement, claiming the contract was void because it lacked his signature.
President doesn't believe her claims
In his White House press briefing today, Shah said the president views as suspect Clifford's story of being threatened by a mystery man to stay silent.
"The president doesn't believe any of the claims that Ms. Daniels made last night in the interview are accurate," Shah said.
Similarly, Cohen's attorney, David Schwartz, on "GMA" today dismissed Clifford's account in the TV interview as "lying."
"The lying is all over that piece," Schwartz said. "We don't have to go further than the piece to see the lying, the inconsistencies, the fact that she said nothing happened and now she says something happened. She's in it for the money. And Michael Avenatti is in it for all the press and money also."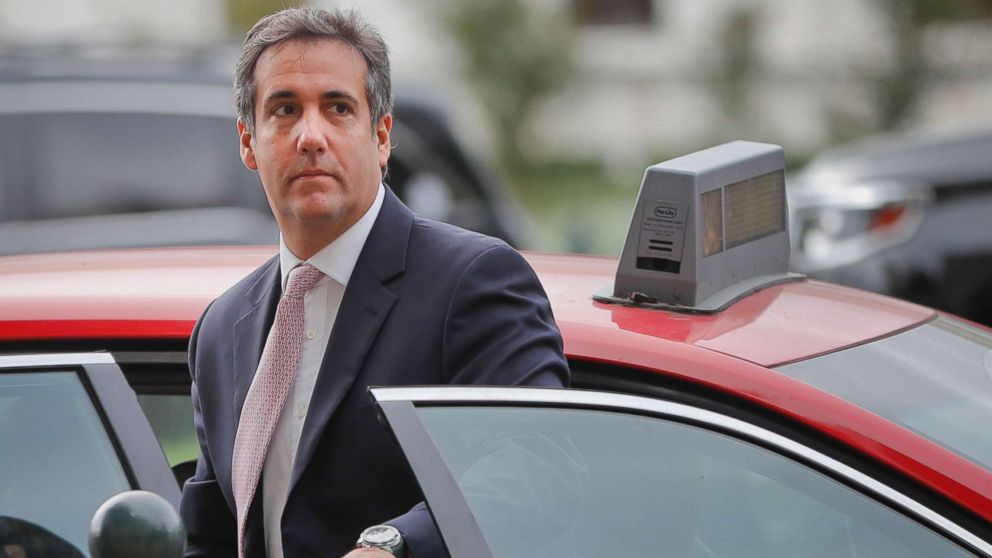 Schwartz called Clifford's TV interview "completely flat" and said Avenatti continues to try the case in the press.
After the "60 Minutes" interview, another lawyer for Cohen, Brent Blakely, sent a letter to Avenatti singling out Clifford's claims of the physical threat as "false and defamatory."
"I hereby demand that you and your client cease and desist from making any further false and defamatory statements about my client, that you immediately retract and apologize to Mr. Cohen through the national media for your defamatory statements on '60 Minutes,' and make clear that you have no facts or evidence whatsoever to support your allegations that my client had anything whatsoever to do with this alleged thug," Blakely wrote in the letter.
But Avenatti refused to apologize this morning, telling ABC News Chief Anchor George Stephanopoulos that the threat "had to have come from someone associated with Mr. Trump."
"There's no other place for it to have come from," Avenatti said. "It didn't come from the magazine. That makes no sense. It certainly didn't come from my client. There's only one other place that it could have come from, and that threat was terrifying to my client."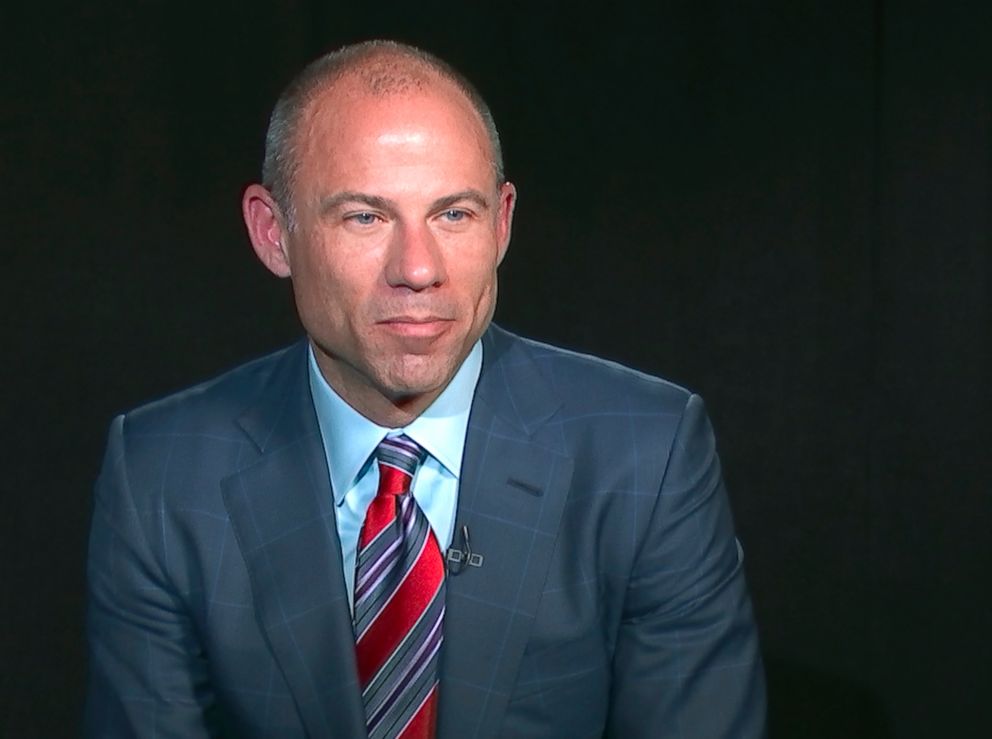 Lawyer warns of more evidence
Clifford said on "60 Minutes" that her attorney advised her not to speak about other evidence she may have to bolster her claims of a one-night stand with Trump, including whether she has incriminating text messages or video.
Avenatti said on "GMA" that he advised his client to keep quiet about other evidence she might be holding "because we're in the very early stages of this case and we're not going to play all our cards at this juncture."
"There's going to be a lot of evidence that comes to light in the coming weeks and months and we're confident that when all the facts are laid bare for the American people, they're going to learn exactly what happened here," Avenatti said.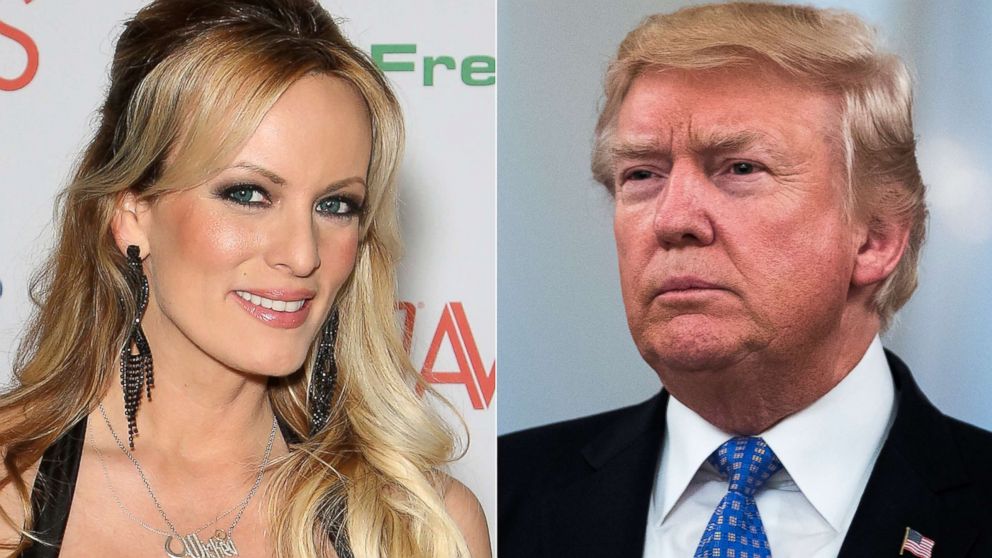 Avenatti was asked by Stephanopoulos about why he tweeted a mysterious photo of a CD on Thursday night with the statement, "If 'a picture is worth a thousand words,' how many words is this worth?????"
The lawyer responded, "It was a warning shot to Mr. Cohen and the president that they better be very careful about denying what happened."
"What's interesting is we get a cease-and-desist letter," Avenatti continued. "Where's the statement from the president and Mr. Cohen claiming the affair didn't happen."
In an interview with ABC's "Nightline" to air tonight, Avenatti said Clifford has "intimate details" concerning her relationship with Trump.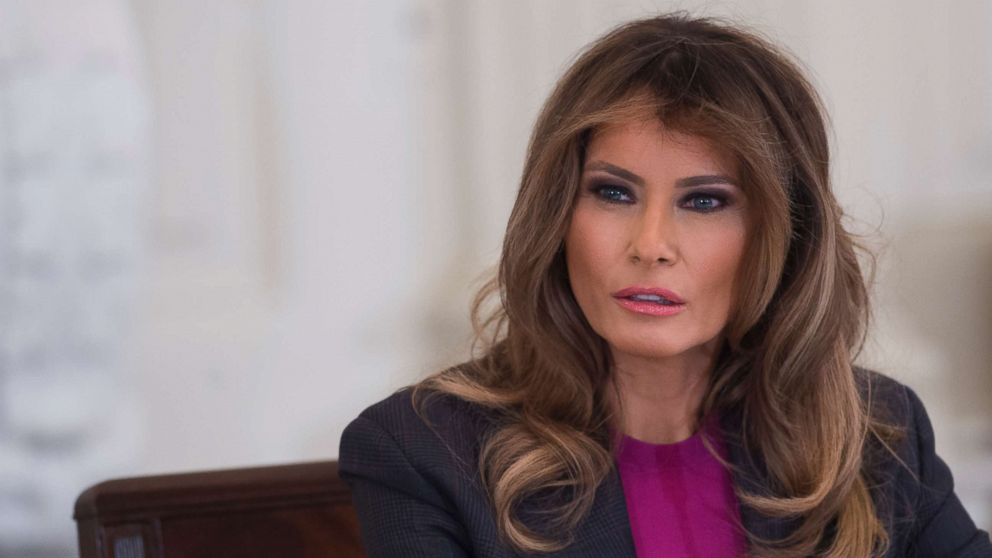 While Trump hasn't publicly addressed Clifford's allegations, he tweeted Monday morning, "So much Fake News. Never been more voluminous or more inaccurate. But through it all, our country is doing great!"
Schwartz said the agreement Clifford signed with Cohen has to go back to arbitration.
"Certainly Michael Cohen will not rest until he recovers every single penny of damages, and it could be $20 million," Schwartz said.
Melania Trump still at Mar-a-Lago
First lady Melania Trump has not commented on Clifford allegedly having an affair with her husband shortly after their son, Barron, was born. She stayed behind at their Mar-a-Lago resort in Florida on Sunday evening when the president returned to the White House.
"She's focused on being a mom and enjoying spring break in Florida," Stephanie Grisham, press secretary for the first lady, said today, declining to say if Mrs. Trump watched Clifford's interview.
Grisham posted a tweet late Sunday that apparently referred to the Trumps' 12-year-old son.
"While I know the media is enjoying speculation & salacious gossip, Id like to remind people there's a minor child who's name should be kept out of news stories when at all possible," Grisham tweeted.
ABC News' James Hill contributed to this report.