President-elect Barack Obama's Cabinet is shaping up, and the combination of players is not only reminiscent, in some ways, of the 1990s, Obama may also tap several of his former rivals for the top spots.
Dominating the headlines today was Timothy Geithner, the president of the New York Federal Reserve, who likely will emerge as the secretary of treasury in the Obama administration.
Obama is expected to announce Geithner as his nominee early next week.
Markets rallied on news of the 47-year-old's selection, gaining almost 500 points Friday. Geithner is not only a Wall Street veteran, he was closely involved in the $29 billion buyout plan to rescue Bear Stearns and brokered the deal that led to its acquisition by JP Morgan Chase. He was also involved in the bailout of AIG and buyout of Merrill Lynch.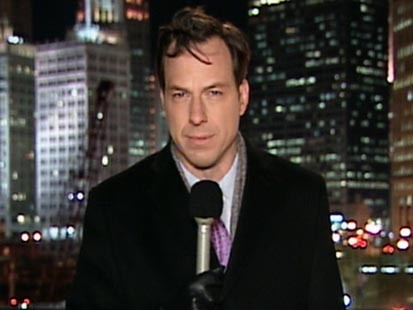 But while he is praised for his "outside-the-box-thinking," Geithner -- a registered independent -- has also come under fire for some of the decisions that were made in the "inner circle," particularly one that allowed Lehman Brothers to fail.
Sources say the only other contender to lead the Treasury Department was award-winning economist Lawrence Summers, a controversial figure who was forced out as president of Harvard University for a number of perceived insults, including suggesting that biological differences explain why women are inferior to men in science, engineering and math.
The former World Bank economist will likely be tapped for another senior economist post, with many Democrats saying he will replace current Federal Reserve chairman Ben Bernanke when his term ends in January 2010.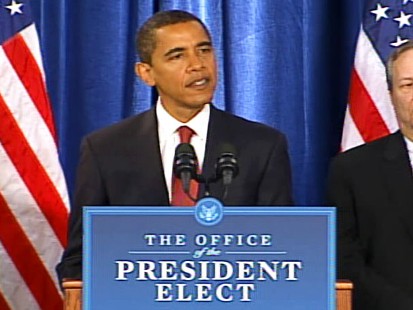 ABC News has also learned that New York Sen. Hillary Clinton has essentially accepted an offer to be the secretary of state nominee.
Sources said the New York senator -- who met Obama last week in Chicago -- was torn about the post. Since meeting last week, the once-fierce primary rivals have discussed what they hoped for her to achieve in that position.
On Wednesday, Clinton told the Obama transition team that she would likely reject the offer.
For Obama's team, Bill Clinton's personal business dealings had initially been a subject of concern. International dealings involved with his presidential library, and his charitable endeavors through the Clinton Foundation had created complications and possible conflicts of interest for his wife. But it did not take long to negotiate an agreement that would prevent any conflict.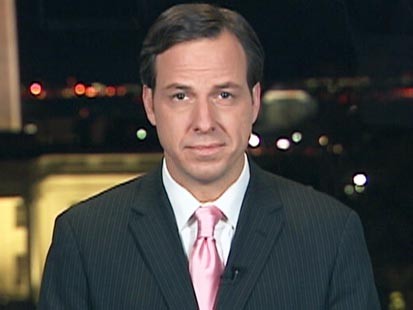 Sources say Hillary Clinton was concerned she would lose independence. In the Senate, she is her own master, and that would change substantially as America's top diplomat. She also would have to work closely with Obama, with whom she clashed on international issues during their run for the Democratic presidential nomination.
But seeing her concerns, several people close to Obama reached out to the former first lady Thursday to convince her to take the secretary of state offer. And by Thursday night, Clinton had conveyed to the president-elect that she was interested in the job, essentially accepting his offer.
Details are still being worked out, but an announcement is expected to follow shortly after Thanksgiving, when there also may be word on other members of Obama's national security team.
When asked about the secretary of state job Thursday evening at the ribbon cutting ceremony for an athletic facility for children in Harlem, N.Y., Clinton ignored the question, chuckling and saying, "Somehow, I don't think that's on a lot of young people's minds."
In a press release Friday, Clinton's senior advisor, Philippe Reines, said, "We're still in discussions, which are very much on track. Any reports beyond that are premature."
New Mexico Gov. Bill Richardson had been considered a contender for the secretary of state job. But with Clinton in that post, he is now a leading candidate for secretary of commerce, as first reported by the Washington Post.
If he is offered the job and accepts it, the former secretary of energy under Bill Clinton could be the third former primary opponent that Obama has brought into his team of rivals -- the other two being Vice President-elect Joe Biden and, possibly, Hillary Clinton.
"It says something about Obama's larger strategic vision about how he is going to run his White House and deal with other strong actors in the political process," said Norman Ornstein of the American Enterprise Institute. "That he's bringing not just Sen. Clinton, but also others of his rivals right into his own tent."
For his national security team, Democratic sources say that Obama appears to be reaching out to two retired four-star generals. Retired Marine Gen. James L. Jones, who was the former head of NATO and U.S. forces in Europe, appears to be the leading contender for the national security adviser position. Retired Adm. Dennis C. Blair, former commander in chief of the Pacific Command and a sixth generation naval officer, has emerged as the top candidate for director of national intelligence.
Among other picks -- Arizona Gov. Janet Napolitano is the chief candidate for secretary of the Department of Homeland Security. The governor, who Republican presidential nominee Sen. John McCain, R-Ariz., also has endorsed for this position, has been an outspoken proponent of immigration reforms.
Eric Holder, the first black deputy attorney general, who served in the Clinton administration, will likely be picked for attorney general. A close Obama confidante, Holder led the president-elect's vice-presidential search committee with Caroline Kennedy.
Former Senate Majority Leader Tom Daschle, D-S.D., has been picked to head the Department of Health and Human Services, where he would work on a health care plan that will provide universal access, as Obama promised in his campaign.
The transition team's goal is to assemble a group that can work well together, with as few confirmation and vetting issues as possible.
It will likely announce members of the economic team next week, but nominations of Clinton and other members of Obama's national security team will likely wait until after Thanksgiving.
"So far, this is a very impressive roll out of a very impressive group of people," Ornstein said. "It really says a few things about Barack Obama. One, it suggests that he has a pretty strong self-confidence. Two, that he's awfully savvy. Three, that he's a bit of a risk-taker, in this [Clinton] case."
ABC News' Avery Miller, Betsy Stark and Huma Khan contributed to this report.