A record number of women are running for the U.S. Senate and House this year, presenting a possible shift in a Congress that is currently only 20 percent female, according to Rutgers' Center for American Women and Politics. It's been called a "pink wave," but it may have a camouflage tint.
Nearly a dozen female veterans are among the women who have won their parties' nominations for seats in the House and Senate this year. If they win, it could increase the representation of veterans as well as women. Currently only four female veterans are serving in Congress – Sen. Tammy Duckworth, D-Ill., Sen. Joni Ernst, R-Iowa, Rep. Tulsi Gabbard, D-Hawaii, and Rep. Martha McSally, R-Ariz.
In the 1970s, more than 70 percent of members of Congress had served in the military. Now, just about 20 percent are veterans, according to the Congressional Research Service's profile of the 115th Congress.
Some of these female veteran candidates spoke recently to ABC News Chief Global Affairs Correspondent and "This Week" Co-Anchor Martha Raddatz.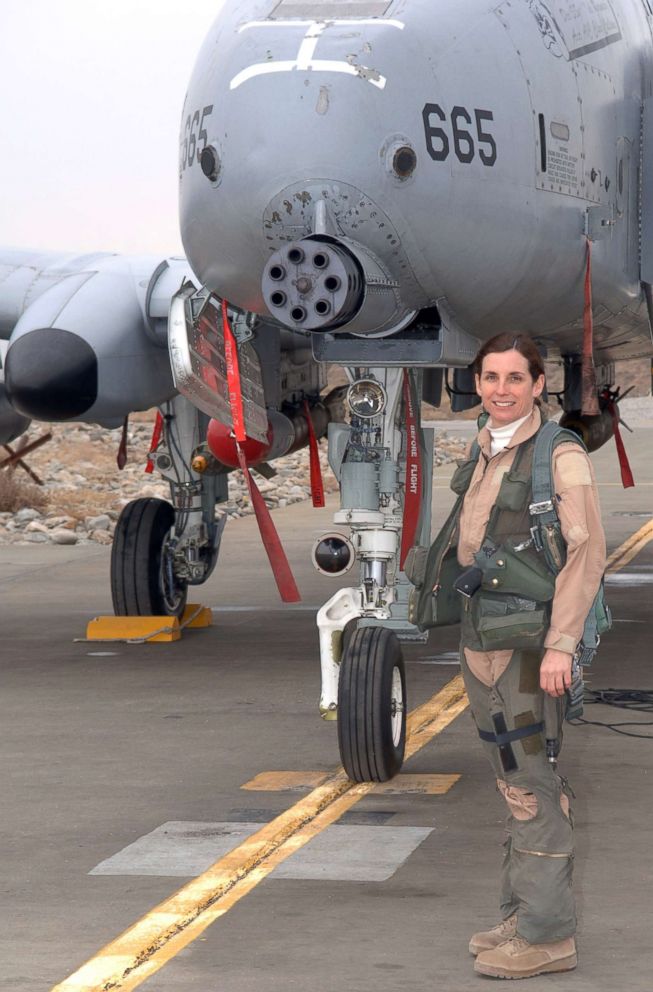 "I think people are tired of career politicians, and that's why us veterans are stepping up," McSally of Arizona told Raddatz in an interview at the Air Force Memorial in Washington.
McSally is currently a Republican House member for Arizona's 2nd Congressional District. On Tuesday, she won her party's primary to run for the Senate seat of retiring Republican Sen. Jeff Flake.
McSally was the first woman to fly a fighter jet in combat. She retired from the Air Force in 2010 following a 26-year career that included six deployments and during which she earned a Bronze Star and six air medals.
She has made her military service central to her campaign.
"It's the story of my life, serving in uniform," McSally told Raddatz. Veterans "care about our country and service and honor and sacrifice and getting the mission done, too, you know, not just talking and bloviating, but actually accomplishing things that matter for our country and those who we represent."
These women veterans are running for office in states all over the country, including Kentucky, New Hampshire and Texas. On the East Coast, Navy veteran Democrat Elaine Luria, is challenging Republican Rep. Scott Taylor, a former Navy SEAL, to represent the area of Norfolk, Virginia, which has a large military presence.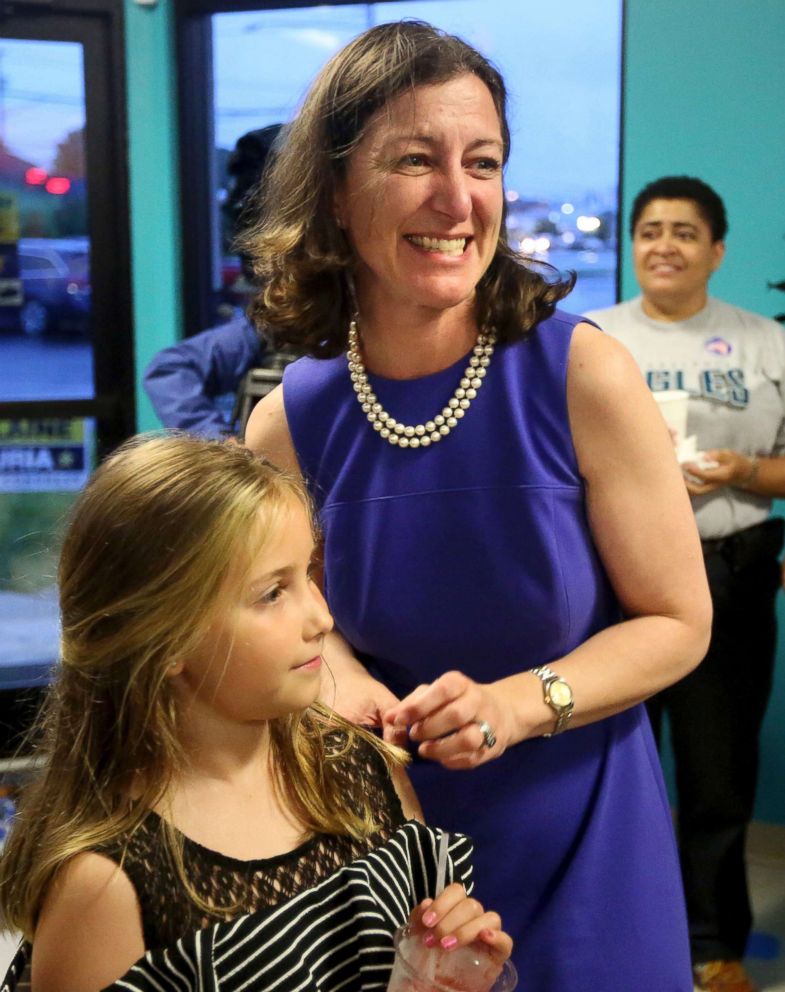 Luria, whose 20 years in the Navy included six deployments, served as a surface warfare officer and nuclear engineer. She was one of the first women to serve her entire career on a Navy combat ship.
She said public service, like military work, is about "getting a mission done," not the political affiliations of those doing the job.
"I'm sitting in the central control station; we're operating eight nuclear reactors, and I don't turn to one of the sailors next to me and say, 'Are you a Democrat or Republican?'" Luria told Raddatz.
"Having that experience of working together with people of all perspectives, all backgrounds, and accomplishing a mission is something that I think we as female veterans collectively feel we can take to Washington," she said.